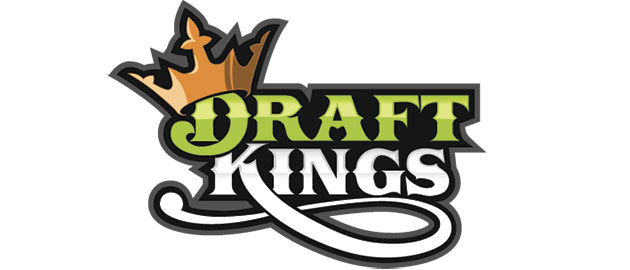 This column is powered by DraftKings, the leader in daily fantasy sports. Sign up for a free $75,000 fantasy basketball contest. Prizes are available when the Spurs-Clippers game ends Friday night.
Derrick Rose
You better believe Derrick Rose has returned—at least for the remainder of the Chicago Bulls' Playoff run. Rose is playing at an elite fantasy level, which fantasy owners unfortunately didn't see much of over the course of the season as Rose worked through several thick layers of rust and a re-injury of his meniscus.
There is no reason to believe that Rose will not continue to perform like this, which will elevate his draft stock moving into next season. At that point, owners are going to have to decide whether or not Rose is worth the gamble for the long haul of an 82-game season, but his upside just might outweigh his overall draft position with some owners' hesitancy to reach for him.
For now, NBA fans should enjoy the ride, while daily league players should be confident in selecting Rose for their lineups, especially in the second round of the Playoffs.
Rajon Rondo
The Mavericks' Rondo experiment has obviously come to a crashing stop, and we will never see the point guard wearing a Mavs jersey again. Still, fantasy owners should look toward next year with fresh eyes when it comes to Rondo, especially considering that his draft stock is going to be at its lowest point since the Celtics' Championship run several years ago.
Rondo is an elite playmaker, and in the right situation can lead a team to great heights. Plus, Rick Carlisle won't be his coach and that can only mean good things. Don't be surprised to see Rondo average double-digit assists again next year, depending on the situation. Remember, Rondo was an integral component of Paul Pierce's and Kevin Garnett's only Championship.
Draymond Green
Green has continued to tear it up in the postseason, and is as close to a guarantee as you can get if you are looking for a loaded stat line. This might be his last hurrah, however, as there is a chance he leaves the Warriors this offseason. Daily owners should continue to select him with confidence throughout the Playoffs, but be careful in evaluating him for next season's fantasy drafts.
If he ends up with a team like the Detroit Pistons, we won't see as many 12-point, 17-rebound, 5-assist and 3-steal lines, which is what he put up in his last game. That is all speculative, as Golden State is certain to try and keep him, with his talents perfect for the schemes they run on both ends of the court.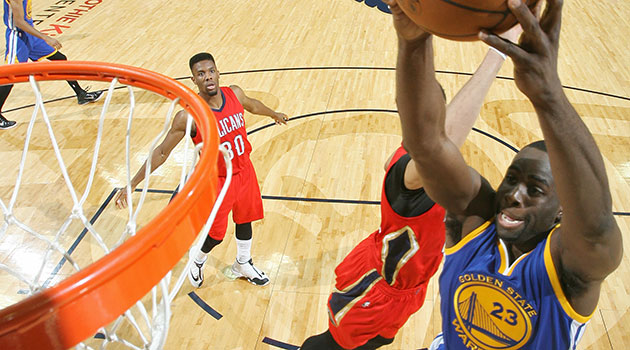 Anthony Davis
Should we have expected anything less than The Brow? Davis is doing everything he can to lead the Pelicans to a Playoff victory, and you can't blame their 3-0 series deficit on him after a 29-point, 15-rebound and 3-block performance still wasn't enough to get the victory. He is a great choice for the first overall pick in all formats next season, with a likely increase across the board. He could lead the League in blocks and rebounds, and his performance in the Playoffs thus far has proven he isn't one to shy from the big stage.
LaMarcus Aldridge
Aldridge put up 24 points, 14 boards and 4 blocks for the Blazers in their most recent Playoff game, and with the lack of other scoring options up front for the Blazers (sorry, Meyers Leonard and Robin Lopez), he is an elite choice for guaranteed production for daily leagues. It's pretty rare you'll see a dud out of LMA. Even with his excellent production, the Blazers don't seem to have much of a chance in the Playoffs.
LaMarcus has taken his squad as far as he can, which is leading many around the NBA to believe that he will abandon the Rip City ship and seek a title on another team next year. His draft stock going into next year will really be worth watching with so many teams with a huge hole to fill at LMA's position. For now, keep going to him in daily leagues, but it might not last much longer.
Dwight Howard
Finally, D12 is back in a rhythm and it really has all to do with his health. He has struggled all season, and put fantasy owners in quite the bind at times, but daily league players can rest easy at this point. The regular season doesn't matter anymore, and despite a lot of negative energy being thrown Dwight's way in recent years, he has led his team to the NBA Finals before.
He finished Game 2 with 28 points, 12 boards, 2 blocks and was even 8-11 from the free-throw line; although that percentage is unlikely to carry over into the next round of the Playoffs, let alone into next season. But that doesn't mean Dwight isn't still elite as long as he is healthy.
Giannis Antetokounmpo
Giannis is making both Bucks fans and experts league-wide into believers, displaying a level of Playoff grit that is impressive for such a young and raw player. He scored 25 points and had 12 boards, 2 assists and 2 blocks in the last game against the Chicago Bulls. His true breakout season might still be a year away, but he has shown flashes of brilliance already.
Fear the Deer is a Bucks catchphrase that actually might have some validity behind it soon, and that's because of the Greek Freak. He should be drafted pretty high next season based on his oozing potential, but it's a huge question as to whether or not he can develop an at least consistent mid-range jumper. Daily leaguers have dealt with some inconsistency from him this year, but he should be much more reliable next season.
Dan Hanna is SLAM's weekly fantasy basketball columnist and a life-long Bulls fan. Follow him on Twitter @i_am_danhan. For advice on your fantasy team, post questions in the comments section.
Images via Getty