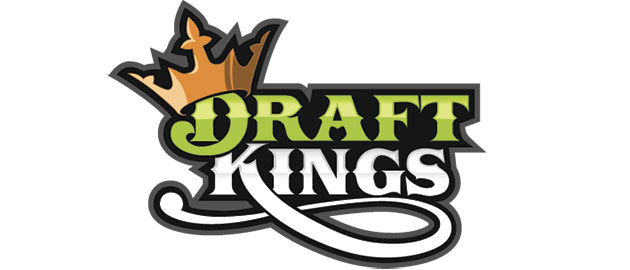 This column is powered by DraftKings, the leader in daily fantasy sports. Sign up for the Crossover Championship, which has $400,000 in total prizes and a first-place prize of $100,000.
Giannis Antetokounmpo
The Greek Freak is a star in the making, and if you watch him on a consistent basis the sky-high ceiling is impossible to miss. Overall, in 31 minutes per game, he is averaging only 12.8 points, but fantasy owners aren't complaining. He is also giving them 6.8 boards, 1 block, 1 steal and is shooting 50 percent from the field, at the age of 20 years old. He is a nearly untradeable keeper league asset, with a chance to take a leap to the next step as soon as next year.
The game is clearly coming easier to him as he has gained experience, scoring 16.3 points per game on 53 percent shooting in March. The coaches trust him on the court, as he averaged 37 minutes per game in March, compared to only 27 in November, which has definitely boosted his fantasy owners down the stretch.
Victor Oladipo
Oladipo has overall been a slight disappointment this season from a fantasy perspective, but that's only because of ridiculously high expectations, and he has made up for a slow start by finishing strong. In the second half, he has shown what he is capable of. He has averaged 20.6 points, 4.8 assists, 4.3 rebounds, 1.3 threes and 1.8 steals per game since the All-Star break.
He should be deployed by fantasy owners as such through the end of the season. It would be fair to expect him to exceed even those numbers in his third season next year, and the Magic have found themselves the best player from the 2013 NBA Draft.
Rudy Gobert
The Stifle Tower is carrying the Utah Jazz since taking over the starting center role on a consistent basis, even though not many saw him elevating his level of play so quickly. Since being entrusted with more playing time (with the aide of Enes Kanter's departure), Gobert has averaged 10.1 points, 13.9 rebounds and 2.7 blocks per game post-All-Star break, a simply monster line that has come parallel to the Utah Jazz's resurgence as a team, especially defensively.
Next season, Gobert is going to be highly sought after in all drafts, and should put up similar numbers to what he has averaged in the latter part of the season. This year, he is leading fantasy teams to great places, and is a top pick in daily formats.
Michael Carter-Williams
He has turned the ball over a lot (3.7 per game), and his field-goal percentage from the outside needs to improve, but Carter-Williams has been playing at an All-Star level since he first stepped on the court for the Philadelphia 76ers as a rookie last year. Arguments have be made about whether or not his numbers were inflated due to the lack of talent around him.
In fantasy-land, that type of distinction has absolutely no bearing on anything. The reality also stands that since his trade to the Milwaukee Bucks, MCW has actually been a better fantasy player, even though he is shooting 38 percent from the field since the deal (and 23 percent from three on 3 attempts per game). He is giving fantasy owners 15 points, 7.4 assists, 6.2 boards, and 1.5 steals per contest as a Buck.
Interestingly enough, Bucks coach Jason Kidd provides for an interesting comparison that bodes well for MCW's long-term fantasy value. Kidd shot just 38 percent from the field his first 2.5 seasons in the League as a Maverick, but after being traded to the Suns shot 42 percent in his Phoenix career.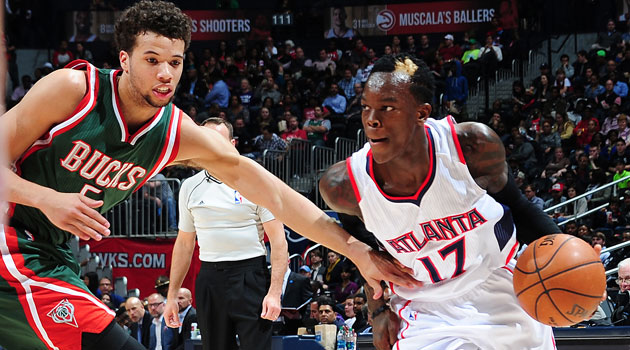 Dennis Schroder
He may be stuck behind one of the NBA's better point guards in Jeff Teague, but Schroder is going to have a great NBA career. While his fantasy impact has been limited at times due to the nature of his role, with an average of under 20 minutes per contest, he has made the most of that time with 9.8 points and 4.2 assists. Of more interest to fantasy owners is his recent stretch from February 28 to March 28, when he averaged 14.7 points and 6.6 assists in only 26.3 minutes.
He should be one of the leading candidates for Sixth Man of the Year, and is a major part of the depth that has contributed to the Atlanta Hawks' surprising Eastern Conference leading season. The second he finds himself in a starting lineup somewhere (it might not be Atlanta), he will be a highly desirable asset.
Gorgui Dieng
Dieng exploded in the second half of last year's NBA season, at times putting fantasy teams on his shoulders. It would have been impossible to expect that of him this season on an equally consistent basis, but he has done his best. As a starter this year, Dieng has averaged 10.8 points, 8.8 boards and 2.0 blocks per game.
The real question is to wonder why Dieng has come off the bench for 24 games this season, despite being the best big man on the roster. If the answer to that question is Nikola Pekovic, that's simply not a good enough answer for the Timberwolves. In any case, Dieng will start from here on out with Pekovic sidelined once again.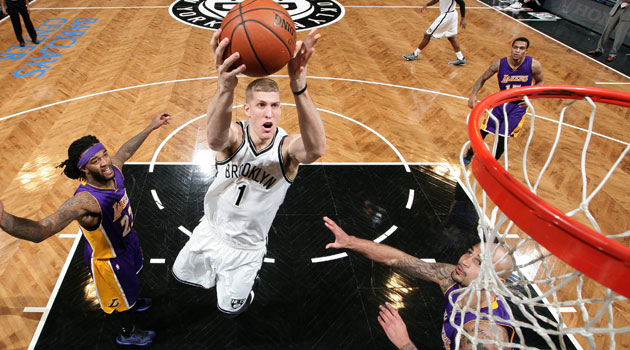 Mason Plumlee
Thanks to an injury to Brook Lopez (that's a common phrase), Plumlee was able to make his mark in Brooklyn fairly quickly. He had a strong rookie campaign, but he wasn't really expected to do the things he has been able to do from a fantasy perspective. In 28 minutes per game in December and January, he averaged 13.7 points, 7.9 boards and 1.2 blocks on 66 percent from the field.
Unfortunately, his minutes have dropped with the return of Lopez, which fantasy owners need to keep in mind from here on out. Long-term, Plumlee projects as a solid and consistent piece for fantasy lineups.
Shabazz Muhammad
A lot of doubters didn't see Shabazz's game translating to the NBA, and a terrible rookie campaign did nothing to dispel that notion. As this season wore on, he began to change that thought process. Fantasy owners can ignore him at this point due to his season-ending hand injury, but keeper league players would be wise to have stashed him through it.
Muhammad actually projects to slide in nicely next to Ricky Rubio, Andrew Wiggins, Gorgui Dieng, and the Wolves' 2015 lottery pick. He shot 49 percent from the field this season (39 percent from three), and in December averaged 18 points and 5 boards in 28 minutes per contest.
Robert Covington
The Sixers have to put a minimum amount of players on the court, and Covington has been the biggest benefactor of that most basic rule. He barely saw any action in his rookie season, playing just 7 games for the Houston Rockets after going undrafted. He should be owned in most formats and has proven to be a value in most formats.
His keeper league value is probably lower than most other top NBA sophomores, but his fantasy ranking for this season is way up. He has averaged 12.9, 4.5 boards and 1.4 steals per contest, knocking down 39 percent of his 395 three-point attempts thus far this season. Fantasy owners should always be on the lookout for good matchups; in 18 Philly wins this season, Covington is averaging 16.2 points on 43 percent shooting.
Steven Adams
If it weren't for the injury to Serge Ibaka, Adams would be stuck behind Enes Kanter in the Thunder rotation, but as it is, Adams posted 14 and 16 rebounds in his last two Thunder games. On the season, he is averaging 7.8 points and 7.6 rebounds per game, which has made him worth owning in most cases. The 21-year-old center from Pitt will likely come off the bench next season, which will reduce his fantasy impact.
Kelly Olynyk
It's been a crowded frontcourt at times for the Boston Celtics, but despite that, Olynyk has been able to average 10.2 points, 4.9 rebounds and 47 percent from the field in just 22.8 minutes per game. He is worth a flier on a game-to-game basis in most fantasy leagues, but his inconsistency might give you pause in daily leagues. Fair enough, but in fantasy drafts next year Olynyk is easily going to be worth his draft position.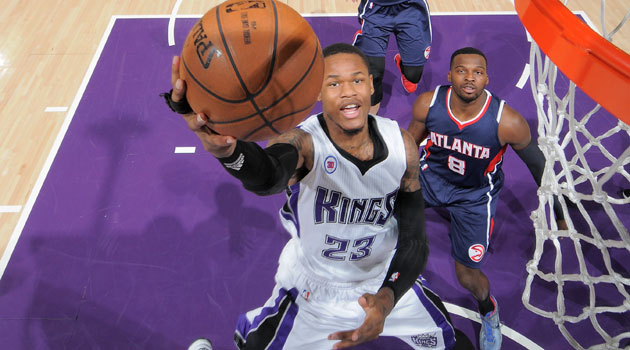 Other Notables
Plenty of sophomores could have taken bigger steps forward this season, and might be disappointing fantasy owners who took them in the later rounds. Ben McLemore, Trey Burke and Solomon Hill, for example, have shown promise at times but aren't quite at a level to put them on fantasy radars.
Tim Hardaway Jr has been inconsistently explosive scoring the basketball and is mostly a three-point specialist from a fantasy perspective. Cody Zeller showed flashes when Al Jefferson was out, but has been ineffective at times. Similarly, Alex Len has put up a decent 1.5 blocks and 6.6 rebounds per game in 22 minutes, but has shown himself to be a very raw player.
Even these players project to be solid players for many years, proving the 2013 Draft class to be very deep, even if doesn't end up providing any true superstars.
Dan Hanna is SLAM's weekly fantasy basketball columnist and a life-long Bulls fan. Follow him on Twitter @i_am_danhan. For advice on your fantasy team, post questions in the comments section.
Images via Getty