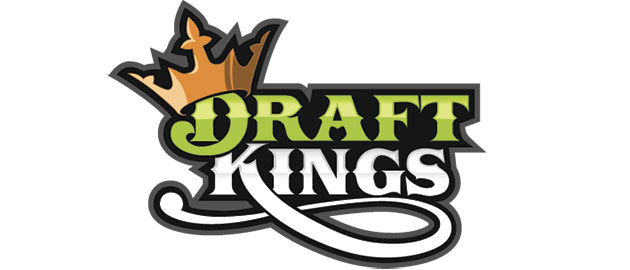 This column is powered by DraftKings, the leader in daily fantasy sports. Sign up for a chance to win $75,000 in prizes. Entry is only $2 or
>FREE with a first deposit.
It wasn't long ago that Russell Westbrook was viewed as a second fiddle to scoring champion and MVP Kevin Durant.
With Durant sidelined for a good portion of this season's schedule thus far, Westbrook has seized the opportunity to show every single NBA fan that he is capable of being the man. His detractors have at times called him selfish, with a questionable at best shot selection.
Westbrook seems to thrive living by the old motto, "You miss 100 percent of the shots you don't take," and he is certainly proving that he should have the green light to play that way. With his own line of stylish eyeglasses and a fiery competitive spirit, Westbrook is certainly one of the most unique personalities in the League.
Props to Stephen Curry and James Harden for phenomenal seasons, but Westbrook is the better all-around player and athlete, and is without a doubt the best fantasy player at the guard position. With averages of 27 points, 8 assists, 7 rebounds, and 2 steals per game, he is at the very least the fantasy MVP.
He is a guy who "disappoints" his fantasy owners when he can't put up a fourth straight triple-double. In other words, Russ is simply as reliable as it gets. True, he is shooting only 27 percent from three this year, but over the course of the last four seasons that number sits at a respectable enough 32 percent. That's about the biggest complaint you'll find.
Over his last four games, Westbrook is averaging an absurd 42.8 points, 12.8 boards, 9.8 assists and 2.3 steals per game, simply carrying the Thunder on his shoulders and up the standings in the Western Conference, simultaneously giving his fantasy owners a nasty overabundance of confidence.
Those same owners are likely hoping for KD to remain out of the lineup for as long as possible, but even when he returns, this might just be Westbrook's team for this 2015 title run, as he approaches a season record usage rate.
You'd be hard pressed to find a similar stretch of dominant play since the advent of fantasy basketball. The leap that Westbrook has made this year can no doubt be attributed to the previously mentioned absence of Durant. Before last season's injury shortened affair, Westbrook had two straight seasons where he averaged about 23 points on about 19 shot attempts in 35 minutes per game.
This season, in 33 minutes per game, he is averaging that 27 point total on 21 shots. The numbers imply that Westbrook has learned to be a more efficient player while remaining a dominant force. Consider also the giant leap in assists and rebounds per game. He's gone from 5.5 assists per game in 2011-12 to 8.2 per game this year, while averaging by far a career high in points and usage. He is averaging 1.5 more rebounds per game more than ever before in his career.
Westbrook has evolved his game to the point where he fills in every gap that the Thunder need filled. When Durant comes back, there won't be as many gaps, but you can expect Westbrook to continue to perform like an MVP. Fantasy owners should keep this is mind if Durant and Westbrook ever part ways from each other or the Thunder. A Championship together this year could keep them a tandem for a long time.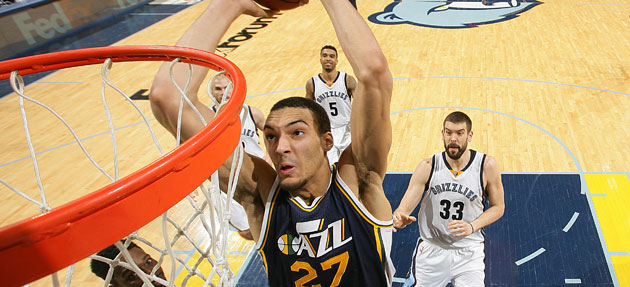 Quick Bits
Kemba Walker will be returning shortly after recovering from his meniscus tear, and he is likely going to see a lot of time next to fellow point guard Mo Williams, who has played well since coming over from Minnesota. Both guys will be fantasy viable and capable of exploding on any given night. Charlotte has struggled for offense most of the year, so the coaching staff is unlikely to sacrifice either Mo's or Kemba's minutes in the quest for a playoff spot.
Chicago Bulls rookie Nikola Mirotic has exploded onto the scene since both Derrick Rose and Jimmy Butler were knocked out of the lineup. With both set to miss weeks, not days, Mirotic is the offensive threat that Chicago needs to keep a high seed and some sort of home court advantage on the Eastern Conference. He is averaging 26 points, 8 boards, and 2.5 three pointers over the last three games, and while it's unreasonable to expect it every night out of the rook, Mirotic is going to play at a top level as long as Butler and Rose are out. This is more than a hot streak and he is a reliable fantasy option.
Anthony Davis returned just in time to warm up for the fantasy playoffs, but hopefully his absence didn't cost anybody down the stretch. He wasted no time in dropping a 39-point, 13-rebound and 8-block line on his opponents, so his owners can at least be confident moving forward that Davis is fully healthy.
Rudy Gobert, with a 24-rebound performance, and Hassan Whiteside, with a 25-rebound outing last week, are not going to slip by anybody in fantasy drafts next year. Owners who picked these guys up at a low value are reaping the rewards. In keeper leagues, both guys are worth more than you would ever get back in a trade, so keep them in your lineup long term.
The Dwight Howard situation in Houston continues to flummox owners. Terrence Jones is taking advantage of all the extra opportunity right now, and should continue to do so even if Howard is able to return soon. Earlier estimates had Howard being reevaluated sometime in the first week of March, so hopefully the news is good. It's possible that Howard returns to top form for the fantasy playoffs, something his owners haven't seen much of the year as he played through knee soreness.
Dan Hanna is SLAM's weekly fantasy basketball columnist and a life-long Bulls fan. Follow him on Twitter @i_am_danhan. For advice on your fantasy team, post questions in the comments section.
Images via Getty