"You ever been to like a party or a function and people are kind of giving you the energy that they don't want you there?
"That's what the first practice was," Kevin Garnett tells SLAM.
He was 19 years old, only a few months removed from his high school graduation. As the first player to make the leap from the preps to the pros in two decades, he made for an easy target. Even teammates wanted to send a message.
This is the NBA. Let's see if you truly belong here.
They hit the rook with hard, illegal screens. They were extra physical on the low post. They blew him up on box outs.
Garnett wasn't going to let that "dumb sh*t" fly. He was involved in four different fist fights on that first day alone.
"I don't know what [my teammates] thought," he says. "I wasn't going to back down. I wanted everybody to know that I was there and I wasn't going anywhere. If I had to fight everybody in the room, coaches included, I wanted everybody to make a line right here, and one at a time, step up. That's what I was on"
When it came time for sprints, Garnett outran everyone, even the guards. It was his way of setting the tone.
"That was the only option," he maintains.
The practice ended with KG sprawled out on the court, gasping for air. Minnesota would be back at the facility in a few hours for another practice.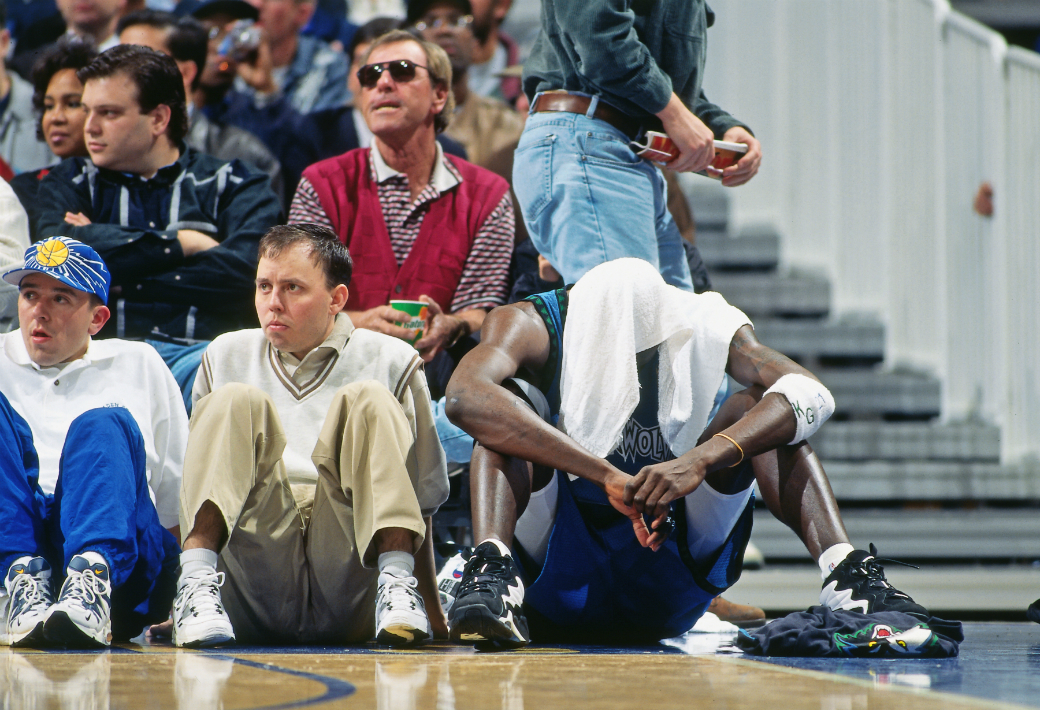 "He was laying on the ground. He had given everything," Kevin McHale, the general manager for the Wolves back then, remembers. "He's laying down, he's just breathing heavy. I go, you know we go again at five. He says, I know, I know, I know. I'm thinking, OK, there's no way this kid is going to be able to put that much energy into tonight's practice."
But McHale didn't know Garnett. Not yet.
"He did the same exact thing that night – Laying on the ground after that practice. He did the same thing the next morning, and the next night while we had two-a-days," McHale recalls. "I've seen guys work really hard, I've never seen anybody work harder."
I ask Garnett today: What kept you going? How did you do it?
There's a brief pause.
And then his voice excitedly rises.
"F*cking pride."
—
23 years later, Garnett is focused on helping the next generation prepare for their first taste of the NBA. He has been training top prospects Mo Bamba and Jaren Jackson Jr as part of a new Players Only Film series called NEXT UP, modeled after Area 21, developed by NBA Digital and produced exclusively for Facebook Watch by Turner and the NBA. Two episodes – one on Mo and one on Jaren – are airing this week.
Garnett knows firsthand how difficult the transition to the League can be. When he traveled to Toronto for the 1995 Draft, it was a whole different world.
"Can you imagine coming from the West side of Chicago straight to Toronto, Canada?" he laughs.  "It felt like I was in France or something, I didn't know what the hell was going on."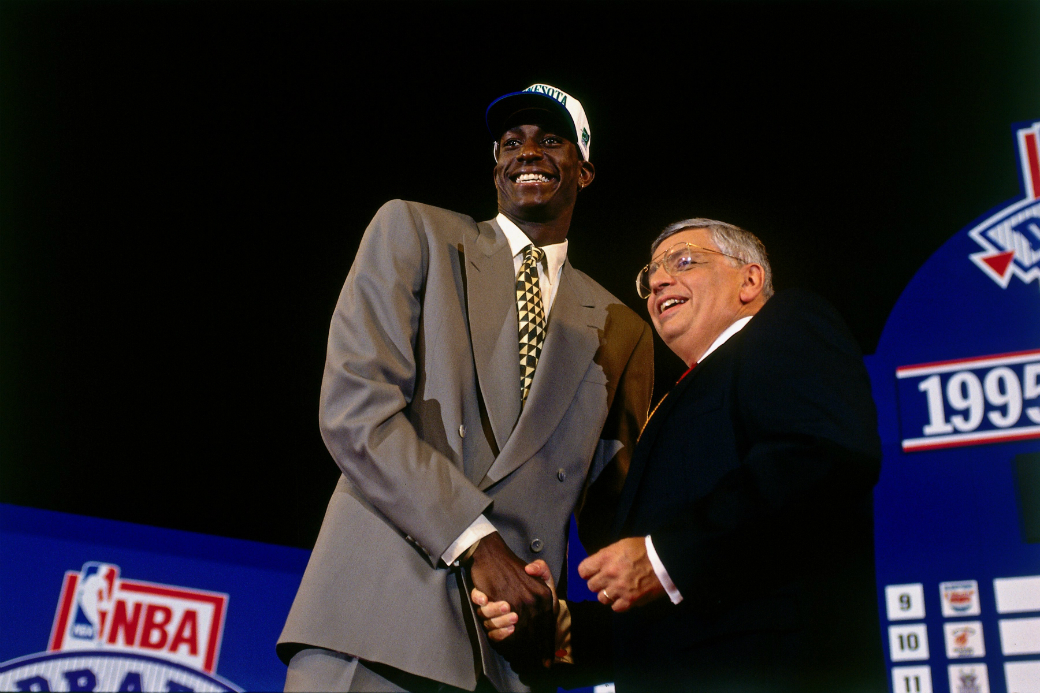 Soon the teen phenom was walking across the stage to shake the commissioner's hand and off to begin a completely new life in Minnesota. At 19, he had to learn about managing time and money, maintaining structure amid a grueling travel schedule, and fulfilling all the duties — small and large — involved with being a rook. Not to mention meeting the challenge on the floor.
"This ain't something where someone just comes up to you and gives you a speech or someone drops off a box or someone gives you a folder and papers and says, Hey, this is how you do it in the League. It's not like that," he explains.
KG attacked this unfamiliar experience the only way he knew how — by going harder than everyone else and committing himself to the game. He kept up the intensity in the gym and constantly soaked up tips from the veterans around him – guys like Sam Mitchell, Terry Porter, and Isaiah Rider.
It's the same "OG" relationship, as he calls it, that Garnett is trying to establish with Bamba and Jackson Jr. He believes it to be a lost art in today's NBA.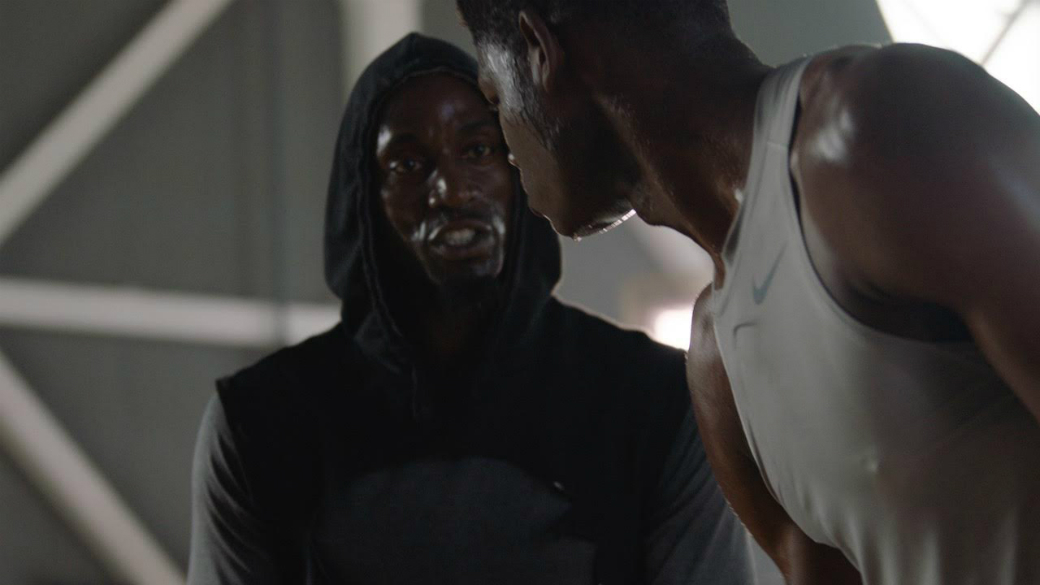 Designing and handling their workouts, Garnett's approach has been to keep things positive.
"The workouts are to build you, not to demean you or destroy you," he explains. "I'm hard on you, but I'm also pushing you to be the best you can be during the 45 minutes."
Skill work is pointed and meticulous. Bamba, a seven-foot center out of Texas with an unreal 7-10 wingspan, has been concentrated on honing his offensive abilities. Jackson Jr., a 6-11 versatile forward from Michigan State, wants to strengthen his defense in preparation for a league that increasingly leans towards "small ball."
"It's been crazy [working with KG]. He's The Ticket," says Jackson, smiling. "At first you're like, Oh my god, that's KG, that's the dude I looked up to.
"His intensity is unreal. He explains everything in full detail. He wants you to understand what he's saying, and really grasp it."
For Garnett, the process has been rewarding, seeing in both players the same ambition he had upon entering the NBA. KG takes care to also mentor the guys on what it's like to be a rookie, how to interact with your teammates, how to adjust to the lifestyle and more.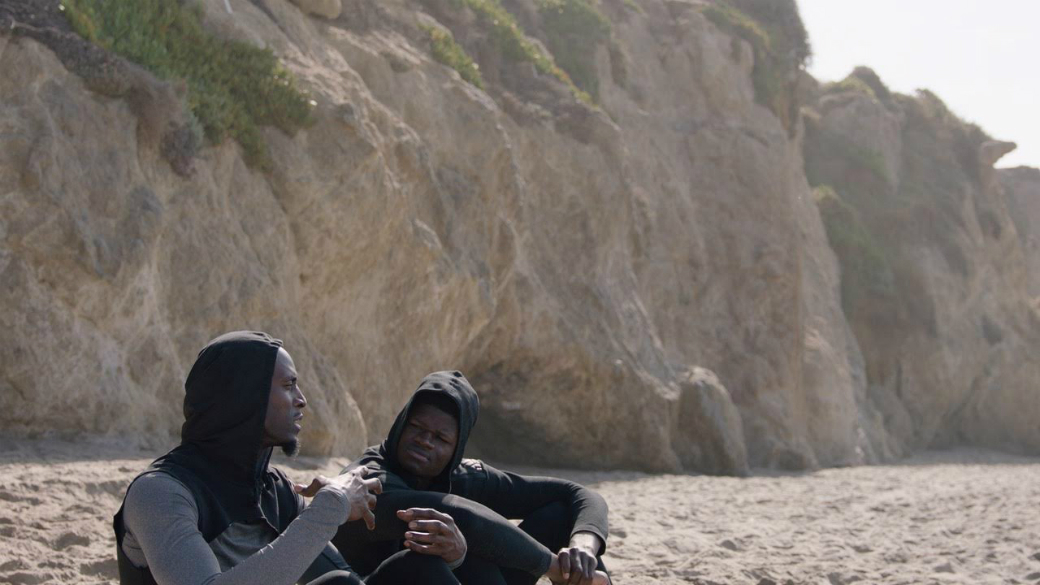 Most of all, of course, Garnett has tried to pass on the attitude.
The one that left him collapsed on the floor every day after practice. The one that sparked four early fist fights. The one that had him working while others were out having fun. The one that brought him an MVP trophy and an NBA title.
You know, this one:
"My advice to those guys was be who you are. Don't be afraid to learn something, don't be afraid to mess up," he says. "If you mess up, it's okay. Mess up with passion, though. Mess up doing it as hard as you can do it. Let these motherfu**ers know your name. You got a chance to dunk, dunk on his ass! F*ck him! Step on this motherfu**er. F*ck that. F*ck him. That's the attitude I'm giving them… When we hit this floor, and this ball is dribbling, f*ck you. That's the way you got to play. If not, you're the one being stepped on."
And that doesn't fly with Garnett. Never did.
Additional episodes of "Next Up" will be centered on Thursday's Draft and the NBA Summer League. 
—
Alex Squadron is an Associate News Editor at SLAM. Follow him on Twitter @asquad510.
Photos via Getty Images.