This story isn't about Malcolm Brogdon the NBA player, though it very well could be. In his first season with the Indiana Pacers, the versatile guard averaged career-highs in points (16.5), assists (7.1) and rebounds (4.8) to help lead his team to the No. 4 seed.
But this story is about a different side of Malcolm Brogdon, one that's the product of his family, upbringing, education and exposure to various walks of life. It's the side of him that reflects his true calling.
"I view basketball as a tool to get in touch with those that are less fortunate than I am and to have an impact on their lives," he tells SLAM. "God gives you an opportunity to give other [people] opportunities, and that's what basketball has done for me. It's been amazing. I love it. But basketball is not my passion. Basketball is something I do, something I love, something I've grown up doing. I think it brings joy to other people to watch me and others play it. But at the end of the day, basketball brings you so much more. It allows you to see different parts of the world. It allows you a certain level of financial security. It allows you to meet people that otherwise you would never meet. And it's really up to you with that platform and those connections to choose to do good and impact others.
"And that's what I've chosen to do."
—
It's about 10:00 am on a Tuesday in early February, about a week before the All-Star break, and Malcolm is on his way to the Pacers practice facility for a morning of film study, shootaround and weightlifting. As he cruises on the highway and surveys the peaceful surroundings, he compares the start of his day to that of a woman living in Tanzania, where his foundation— Hoops2O—is providing crucial aid.
Days in East Africa typically start earlier, around 7:00 am, as the women set off on long expeditions to obtain water. The distance to their water sources expands over time, as previous holes dry up and new ones must be dug further away from home. Journeys are several miles long and take numerous hours, especially considering the weight of the buckets that must be carried on the trek back.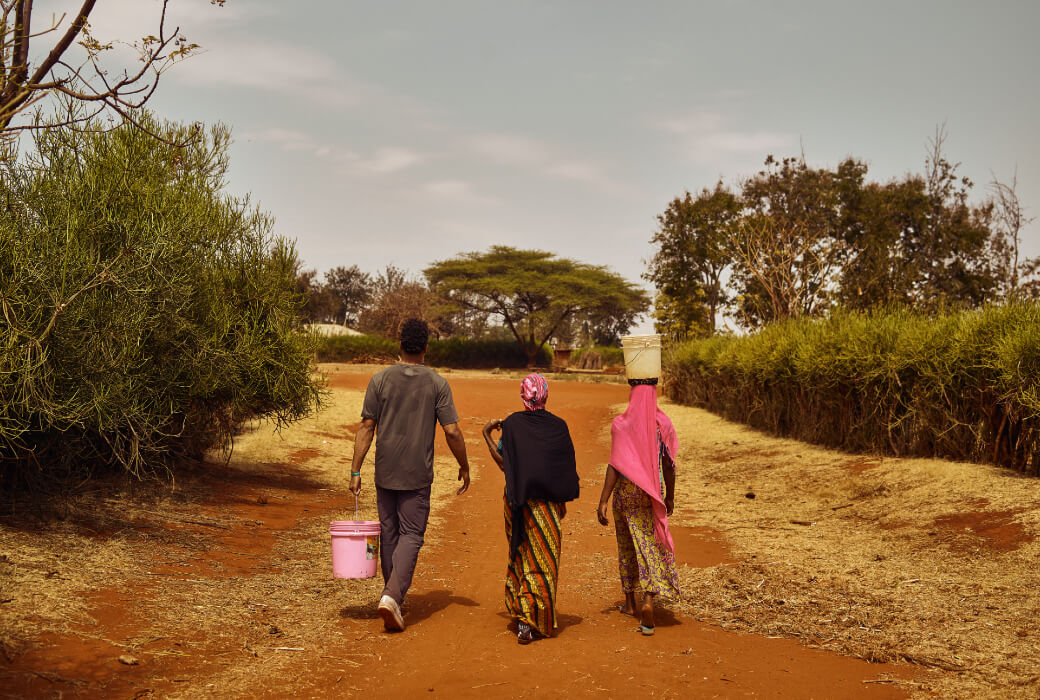 "It was an extremely heavy bucket," Malcolm says, recalling a recent trip to Tanzania. "I was having to put it down over and over because it was hurting my hands. I gained a lot of respect and was really humbled by the entire process, because it's not easy to have to worry about something that simple every day just for you and your family to survive.
"And keep in mind," he continues, "the water that they do end up fetching is not clean water."
With Brogdon at the helm, Hoops2O aims to address this devastating problem. The organization is the basketball branch of Waterboys, a nonprofit started by former NFL player and fellow University of Virginia alum Chris Long. Together, their mission is to provide clean, drinkable water to one million people worldwide.
Since its inception in 2018, Hoops2O has funded the construction of 10 wells (each at $45,000), bringing water to over 52,000 citizens in Tanzania and Kenya. Malcolm has enlisted the support of many of his NBA peers, including Joe Harris, Justin Anderson, Garrett Temple, Anthony Tolliver and more.
Beyond spreading illness (water-related diseases cause nearly 1 in 5 deaths of children under 5), the water crisis restricts educational, agricultural and economic opportunities. Children, especially girls, are often tasked with helping their mothers collect water and therefore forced to miss school. The arduous process also limits hours that could be spent caring for farms and generating income.
One well at a time, Brogdon is determined to save lives and ease these burdens.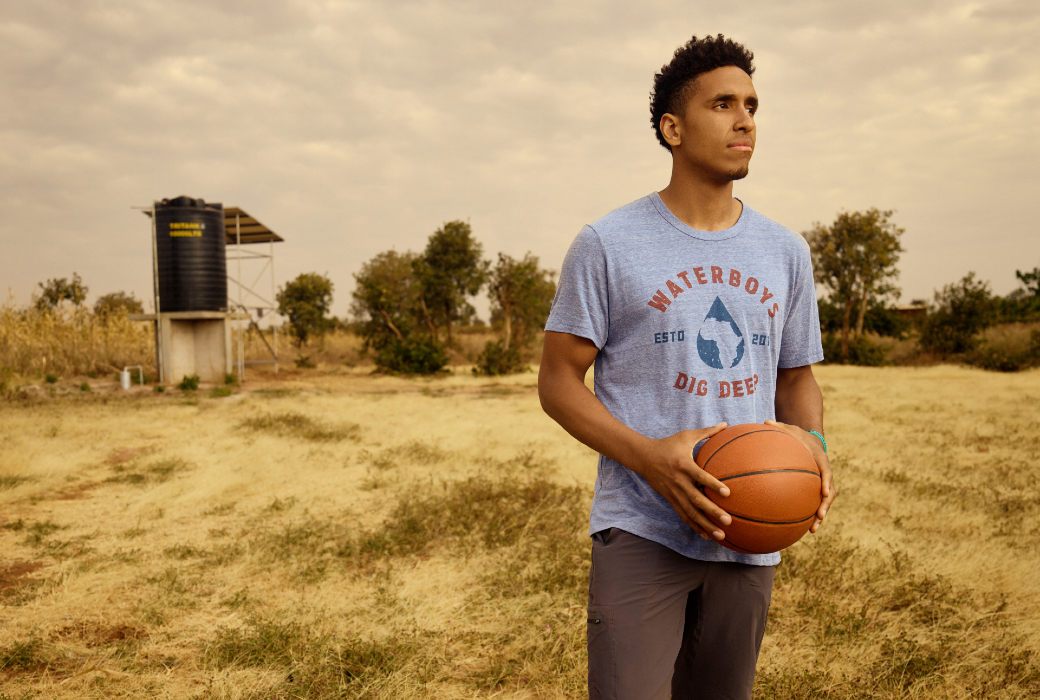 "You go there and you fall in love," he says. "You fall in love with the work you're doing. You fall in love with the people. You fall in love with the country. You just fall in love with the entire process of giving such a vital resource to people that are in need of it… I'm not going to solve this problem. But while I'm here, I'm going to do as much as I can. If you can change one life, then it's worth it."
"I feel like he's co-creating that part of his life along with basketball, so that he'll have that work to do in the future," Malcolm's mother, Jann Adams, says. "I think that's an incredible blessing for him."
"My mom always taught me that God blesses you to bless other people," Malcolm adds. "Me, specifically, God's given me a platform, given me resources, allowed me to play basketball and allowed me the opportunity to see the world. And that opportunity has not been given to me just to go out and travel and experience things. It's been given to me to be exposed to things that I can help change."
Upon retiring from the NBA, Malcolm's plan is to continue efforts in Africa and develop new programs, both domestic and international, focused on issues such as education.
"I believe when Malcolm's basketball career is over, he will pursue nonprofit work. He will work in Africa," Adams continues. "Twenty years from now, I just feel like the sky's the limit for him. I can't even anticipate it. He says he'd never do politics, I think he'd be a great political leader because he's honest and forthright and decent and we so need that. But I think he's going to have so many choices. I hope he does great things that continue to impact people and that he stays humble and focused and continues to care about the right things. If he does that, I think he can do anything he wants."
—
Alex Squadron is an Associate Editor at SLAM. Follow him on Twitter @asquad510.
Photos via Clay Cook.