Pay closer attention. Really watch the game. Don't just watch it. Watch it. That's the best way to appreciate Cole Anthony. It's not difficult to miss out on his explosion to the rim or the springs he deploys on his jumper. But Anthony's game now exists in the in-between, in the moments where there's beauty in the ordinary.
"The simplicity of it," Anthony says about his favorite part of the game. "How 99 percent of the time, the more simple something is, the more effective it is," he continues. "A lot of times, people get caught up in overcomplicating stuff, doing 100 moves. Shoot, even I can get caught up in that sometimes. I'll be the first to admit it. But at the end of the day, shoot, the more simple you are, a lot of times it's more effective. I really appreciate small aspects of the game like that. At the end of the day, it's a super high-level, super highly talented game, but just how simple it can be sometimes.
"It's just something from years of playing the game," he says. "You watch a lot of basketball, you play a lot of basketball, it's something you learn. Shoot, look, I'm still learning. I even struggled with it a lot this year. I tried to overcomplicate things a lot. That's why I struggled, realistically. Just getting back to that mode of not overcomplicating the game. I think that's what's going to help me ultimately succeed."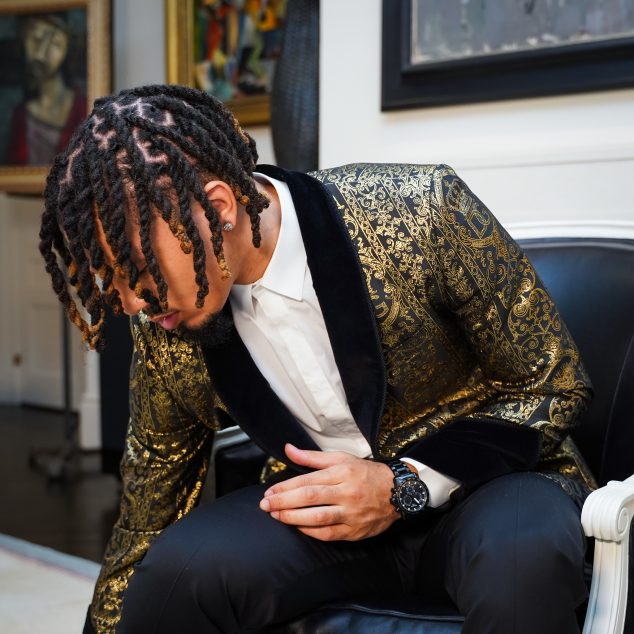 Anthony is, of course, being overly critical. The 6-3 freshman point guard played in 22 contests for the Tar Heels, putting up a strong line of 18.5 points, 5.7 rebounds and 4 assists. He had at least 20 points in nine of those contests, led by a 34-point outburst in a win against Notre Dame. There were four games where he hit double-digit rebounds and two outings that saw him grab four steals. Anthony's skillset is built on raw athleticism, at least to the untrained eye. But the way he finds gaps in the paint with consistent footwork, the high-arching ascension of his follow-through on his jumper and the low-angle pocket passes he throws out of the pick-and-roll all point to an understanding of basketball's smallest minutiae. And in those moments where it's all going right, where the fine points of basketball are all in-tune, that's where Anthony finds his zone, even if he doesn't show it.
"When everything's going right, honestly, no emotions," he says. "I play best and I'm at my best when I'm in a super calm and zen mode. I've learned I don't like to get super hype before a game. I'm not going to listen to Chief Keef or something. I've got to be in a super calm mode because when I show no emotion is when I play my best."
He's on his way to the League now, with an abundance of those no-emotion modes in his rearview.
"I've always been in love with the game of basketball," he says. "That's been one thing I've never had to question. I've always had love, always had passion, always been super competitive. Since I was a child. My mom has this photo of me when I think I was about nine months old of me just throwing a basketball in a hoop. It's been love ever since then."
In the nearly 20 years since that photo was taken, Anthony's basketball journey has twisted and turned from New York to Virginia to North Carolina. It's even landed him on the cover of SLAM. The dedication to the game, no matter what team name was on the jersey, has been consistent. On a walk down memory lane, two moments stick out to the former McDonald's All-American.
"My favorite game was my freshman, going into my sophomore year, of high school. AAU. Semifinal game. Peach Jam."
There's a rhythm to him. Each declarative part of that introduction brings him closer and closer to entering that game mode even on a cross-country Zoom call.
"It was me, Quade Green, Mo Bamba, Brandon Randolph, Hasahn French," he continues. "We had a little squad. I'm not gonna lie, I don't remember all the music, all the shoes, all that. I just remember the game. I just remember us struggling early in the game. We go down 22 at halftime. We ended up, second half, coming back. Quade went crazy. We just ended up somehow winning that game against Team Penny. That was wild. I remember trying to dunk on PJ Washington, getting my dunk blocked. Quade actually posted this picture a few days ago. Quade hit an and-1 three. And I went and rushed on him to pick him up. I'm kinda, like, screaming in his face, he's screaming in my face. That's a legendary picture right there. We were all hype. I just remember the gym was electric. And we were all just, like, hype."
He's got a big smile across his face even as he finishes that story by noting they lost in the championship to Trae Young and Michael Porter Jr. But as a basketball junkie, which Anthony is, that's the stuff that he lives for. It's been that way for years now.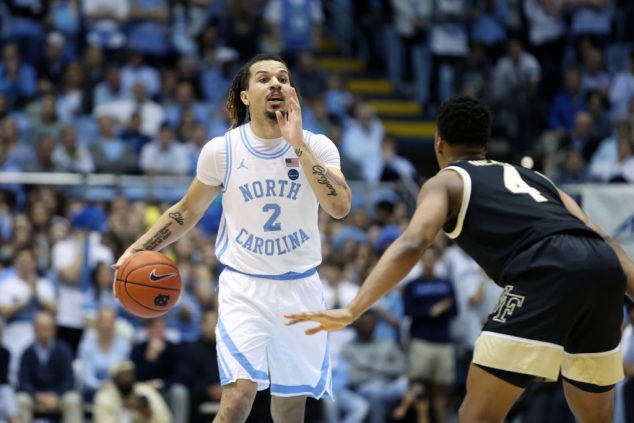 "The first time he told me he wanted to take [basketball] serious, we were in a little league baseball game," his father, Greg, told SLAM in 2018. "He had just finished fifth grade and was getting ready for sixth grade. He was playing baseball at the time. He had a good game and I'm there, excited and thinking, Well, maybe it'll be baseball. At the time, he hadn't really shown an affinity or any real ability in basketball. He came to me after the game and said, 'Dad, I just want to tell you that I just want to concentrate on basketball. I don't really want to play any other sports.' It was a bit of a shock because at that time, he wasn't really that good at basketball. I said to him that day, 'Ok, if that's what you want to do, these are the things that we're going to have to do for you to get better.' And I think it was when he took ownership at that moment that he started to get better as a basketball player. He started playing it more and his single-minded focus was just on playing basketball."
"I think it was sixth grade nationals," he begins of the moment he knew something big was in the works. "We went to the D1 Nationals. We weren't really a team that was supposed to do that well. We ended up beating this team, Team Nelson, they were pretty good. I think they were from Jersey. I had 38 that game. And this is back in, like, fifth, sixth grade. Ain't nobody getting 38 back then. I was like, 'Woah!' It's funny. I didn't even know. We was in practice the next day and our coach was talking to us. He's like, 'This is why Cole had 38.' I said, 'Wait.' I said, '38?' I said, 'What?' He brings out his phone, starts passing it around to everybody. I'm like, 'Yo, I had 38! That's alright.' So we won that game. Next game I came out and had 28. I was like, 'Yo, I felt like I could really do something with this.' So from then I just ran with it. Even now, I'm still uber-confident. The confidence level will never leave me."
He doesn't say it with any type of cockiness at all. It's more like a realization, one that floods back with the story, making him clock how long he's really been doing this.
"Hopefully whatever team drafts me, I'm going to bring that to them from day one," he says.
So watch Cole Anthony play when he makes the League. Look out for a two-handed chest pass or a catch-and-shoot three where his mechanics are perfectly moving in concert. Pay closer attention to fully see the big picture.
—
Max Resetar is an Associate Editor at SLAM. Follow him on Twitter @maxresetar.
Photos via Getty Images.
986