Tyrese Maxey doesn't just like Marvel movies, he's an all-time expert in them. He's seen every last one of them, multiple times. If you ask him which one is his favorite, his response is a long-winded answer that ranges from a critical film-analysis to straight up fandom.
"I like the Spider-Man, the original Spider-Man," he says. "I think those are the best ones just because of the character and you know the storytelling. I think also because it was my first time being introduced to the character. Peter Parker, for instance, the way that they're able to show how he's a normal kid but he still has a secret identity, where he's saving people and helping people, yet is still that normal humble kid."
Maxey is calling from California, where he's been staying there with his uncle and quarantining since May. As he delivers a film analysis of Spide-Man, it's obvious that Maxey pays close attention to the details. He doesn't just watch movies, he studies them, he notices how the director edits reels, transitions from scene to scene. He discusses how Avengers: Endgame is pieced together well cinematically and that the directors do a solid job of it.
"It's amazing to me how they're able to do those different things, how they're able to edit you know those certain scenes to where, of course, they're not real but to make them look so real and authentic."
With the NBA draft just five days away, Maxey has been getting ready to face his own reality. There's one thing he hasn't been able to control: his season at Kentucky ending due to a global pandemic, not being able to compete for the past eight months, having to quarantine at home in Texas and the uncertainty of when, or if, things were going to go back to normal. The only thing he's been able dictate, is how hard he's been working in the meantime.
His days start at 5 a.m, and are jam packed with a meticulous training schedule: getting to the gym at around 5-6 a.m., a lift afterwards at 8, finishing around 9 and then getting manual treatment. He sticks by this routine, hitting the gym twice, sometimes three times a day.
And, like his Marvel fandom, he's been going all in on it.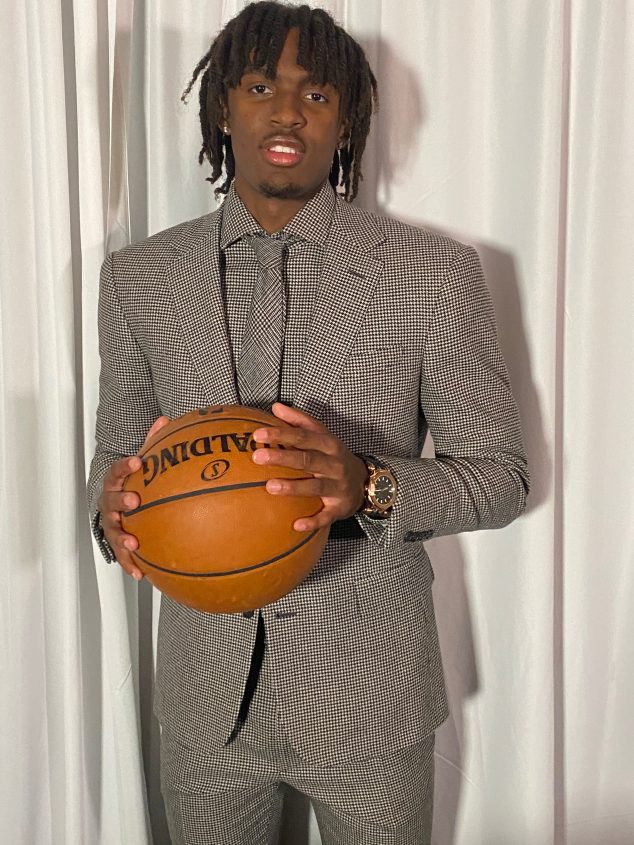 —
It was Wednesday, from what Maxey can recall, when head coach John Calipari sent the team home. The turnaround was quick: one minute they were in Nashville, getting ready for the SEC Tournament, the next it was cancelled. By that Thursday, Maxey was with his family, heading back to Texas to quarantine with them: his two sisters, his oldest sister's daughters, his twin nieces, as well as his grandmother, uncle and his children, and his parents. The entire fam was back together again.
Maxey's father, Tyrone, made him take ten days off from doing any type of training to give his body a rest. Maxey didn't have access to a gym right away, but once those ten days were up, he got to work right from his home. Push-ups, an ab workout circuit while the twins would hold his legs down. Anything just to stay fit.
Even when he couldn't hoop, he knew putting forth the extra effort to workout, no matter the circumstances, was how you become great. It was a lesson his father taught him when he was eight years old.
"What I just remember off the top of my head is [him] telling me about being great. He was saying, If you want to be great, son, you can't just come to the gym when you have games and when you have practice. You have to be able to put in the extra work, you have to want to do all the different things that it takes to be willing to be great. I think it stuck with me to this day, and will stick to me my entire life, not just the game of basketball, with life in general. He was telling me if you want something, then you have to go get it and take it for yourself. Nothing is gonna be handed to you or given out to you. You have to be the initiator."
Tyrone, who played at Washington, is one of the most influential people in Maxey's life. He gave his son a stuffed basketball as a baby ("out the womb"), and started training his son from a young age. They went over the basics of the game, building Maxey's IQ early.
His mother, Denyse, wanted her son to be more than just a basketball player. By first grade, Maxey was expected to come home with perfect grades—all A's. When a then young-Maxey told his mom that he wanted to go to the NBA, she wanted him to be able to read his own contract. Both parents, as it seems, were giving him the tools, on and off the court, to be successful.
Maxey applied both of their work ethics to everything he did, and as a result, he learned that a strong mental, and physical game, can make you pretty clutch. As a fifth grader, Maxey went head-to-head with Dallas-bred RJ Hampton, another prospect in this year's draft, and remembers a back and forth matchup where it came down to the wire.
"He was scoring. I was scoring," Maxey told the Dallas News. "And then I think the end result was I hit a big shot late in the game and we ended up winning, and it was just amazing."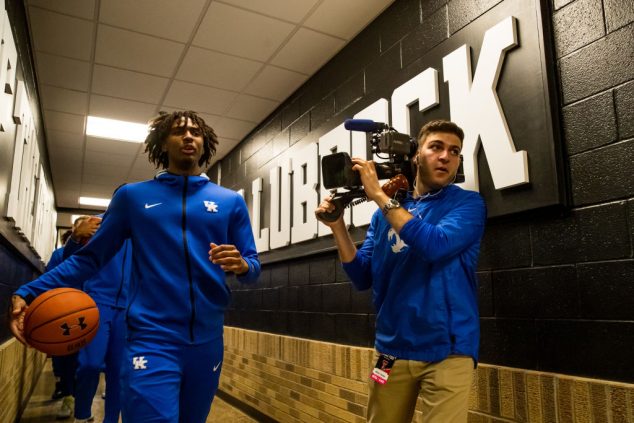 The two continued to face each other throughout the years, becoming both competitors, and close friends, in the process.
At South Garland high school, Maxey thrived on the court and by his junior year, he averaged 22.5 points, 7 rebounds, 3.1 assists and 2.3 steals. The accolades piled up: Maxey was named All-State, Dallas Morning News Player Sports Day Player of the Year, the list goes on. But not every moment was perfect.
In the semifinals of the Class 6A state championship, Maxey dropped 46 points against Katy Tompskin to nearly solidify the win, tying the most points scored in the highest classification in a state championship game in Texas. Yet, the moment ended in heartbreak: after stepping up to the free throw line with 33 seconds remaining, all Maxey had to do was make two free throws to solidify the win. He missed, and Katy Tompskin went on a run in overtime to seal the deal. South Garland lost, and Maxey was found consoling his teammates.
After the game, Maxey admitted that all he could think about were those free throws. He planned on finding a basketball court that night, and would shoot free throws until his arms "fell off."
Since that moment, Maxey has applied an unmatched work ethic to everything he does. As a senior year, Maxey averaged 21.8 points, made first-team all-area honors, was named Texas Mr. Basketball and was crowned a McDonald's All American. He graduated top of his class.
Going into his freshman season at Kentucky, Maxey had one goal in mind: to get 1% better every single day. That included studying film, learning the team's defensive system as well as figuring out how to adjust to it.
"No matter what the situation is, I want to try to see if I can get myself to get 1% better every single day on and off the court," Maxey says.
—
He made history in his debut game against Michigan State. No S on his chest was needed—Maxey made his case known as one of the Wildcats' most lethal offensive weapons.
With just a minute remaining in the game, he launched a three-point shot from the top of the key, nailing it to give the Wildcats a four-point lead.
The arena went crazy. John Wall was on his feet. Not every superhero needs theme music, but Dick Vitale's words were like a rallying cry, announcing Maxey's arrival.
ARE YOU SERIOUS? C'MON MAXEY, YOU'RE A FRESHMAN! THIS IS YOUR FIRST GAME! ARE YOU FOR REAL?
Maxey finished with 26 points, five rebounds and a steal.No other freshman at Kentucky has scored that many points in their first game. That was just the start, though. Maxey was in his bag all season: 27-points against Louisville, the most ever scored by a freshman against the Cardinals. He had 22 points against Auburn, 25 against Vanderbilt, and 21 against Tennessee. He didn't just drop buckets, he dished dimes too, and nearly missed the mark on almost 100 assists that season (98). Coach Calipari pushed him that season, demanded his work ethic and saw an unwavering confidence. Despite the season ending so suddenly, he pushed Maxey to see that his potential could take him to the next level. To the League.
"He met every challenge and became one of the best guards in the country," Calipari tweeted. "Not only was it his dream to play at @KentuckyMBB, he wanted to be coached. He's going to do great in that league because there's nothing he can't do."
Calipari knows a thing or two about preparing players for the NBA. Just days away from the big moment, Maxey was saying his goal as a rookie in the NBA was the same one he'd been following for years: get 1% better every day.
Yet, with great power comes great responsibility, and Maxey has a real challenge ahead of him in the League. He wants to become the type of player who maximizes their potential.
"I don't want to have no what if-ism" he says. "I want people to remember me by that. Tyrese came in like this, but Tyrese left a lot better than how he came in. He really maximizes his potential; he got the best out of his abilities."
And, just for kicks, if this was a Marvel movie, his superhero character would do exactly that. No superpowers needed, just the ability to enhance all of his natural gifts—running faster or jumping higher. All he'll need is an NBA jersey.
"As soon as I put my little super-suit on, all of my abilities became maxed out!" Maxey says with excitement. "That's why my name would be Maximus."