While we're prepared for another dominant performance from the Warriors this season, there are plenty of other intriguing narratives around the NBA that will keep us glued to League Pass and social media for the next seven months. Here are our favorites.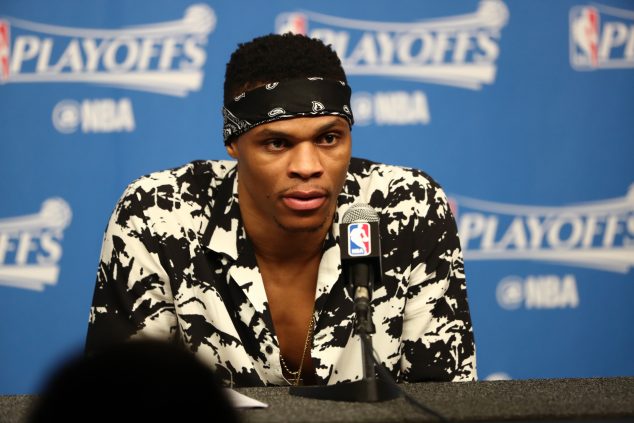 Who will own press conferences this season?
Russell Westbrook had this on lock last season, and will likely repeat, but there will be some stiff competition. KD seems to give less and less of a damn with each passing interview. James Harden always brings out ridiculous outfits—though his postgame quotes leave something to be desired. LeBron is LeBron. The dark horse, though, might be Dion Waiters. If you've been following him on social media at all this summer, you've seen a man that is feeling himself on a whole new level. Add the fact that the Heat has a real shot to get back to the playoffs and we should be seeing and hearing from Philly Cheese plenty this season. —Peter Walsh, Senior Editor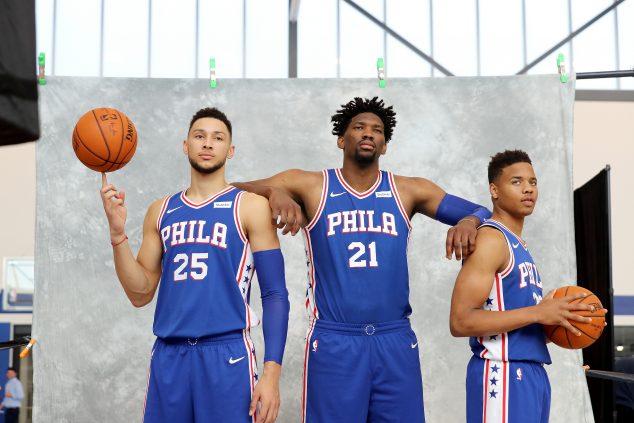 When will the Sixers take over the NBA?
So we can all agree that we might as well hand the 2018 Larry O'Brien trophy over to the Warriors right now, right? Right. But that doesn't mean this season will be without intrigue—for example, how long before the post-Process FEDS take over the NBA? Embiid, Simmons and Fultz have as much potential as any young core we've seen in years. Can they stay healthy and fulfill all those lofty expectations, making fans forget all the ugly years that led to this point? We won't know that answer for years. This season, though, should provide a hint of what's to come. —Yaron Weitzman, Senior Writer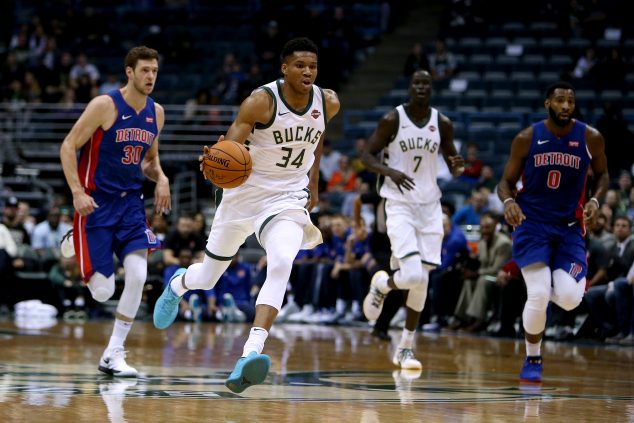 Is this the year Giannis Antetokounmpo explodes?
After a breakout season that saw him emerge into an All-Star and become the first player in NBA history to finish the regular season in the top 20 in total points, rebounds, assists, steals and blocks, it is clear that Giannis is now a fan favorite in the League. The question moving forward is whether the 22-year-old can become a legitimate contender in the MVP conversation. —Franklyn Calle, Associate Editor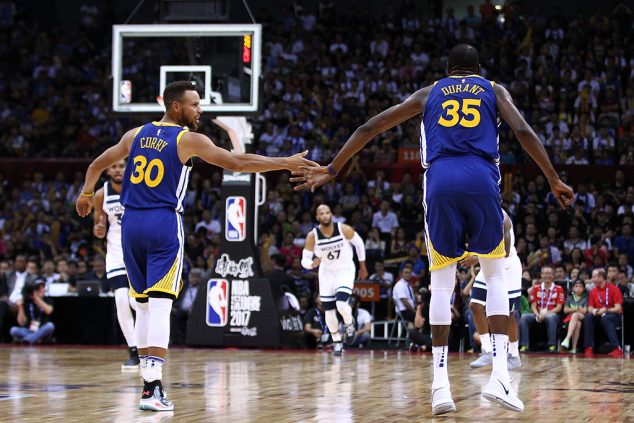 Can the Warriors get…better?
Honestly? I didn't think the Warriors were gonna win the Championship last year. Not for lack of talent—I just didn't think they'd put it all together in KD's first year. More of a Year 2 thing. I was wrong, but it doesn't mean the Dubs won't improve, with Durant further acclimating to GSW's system and all that. They won't go for 73+ wins—they've hopefully learned why attempting such a feat is a pretty terrible idea—but they'll play more together, more as a unit. Which is to say, more unbeatable. Yikes. —Adam Figman, Editor-in-Chief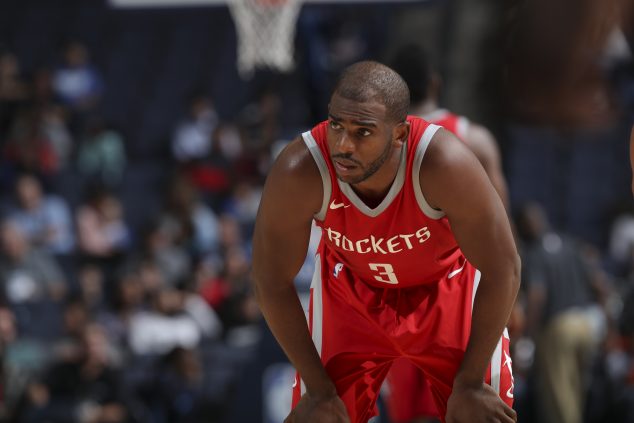 How will the Chris Paul-James Harden era play out in H-Town?
While Chris Paul opted in to the final year of his contract to join the Rockets, CP3 is far from committing long term to Houston. The 32-year-old will be an unrestricted free agent after this season, giving him an easy out if the partnership with Harden doesn't go as planned. But all signs have been positive so far. Harden and Paul have been in constant communication since the June 28 trade and have played together in the Drew League, Black Ops in NYC and at UCLA pickup runs.—Ryne Nelson, Senior Editor
How will social media continue to change the League?
Raise your hand if you thought 10 years ago that social media would play a major role in the NBA. Waiting…nobody, right? But here we are. This past offseason, CJ McCollum posted a picture of Carmelo Anthony in a Blazers jersey on Instagram, and Rudy Gobert traded playful jabs with Isaiah Thomas on Twitter. When the Kyrie Irving trade went down, if you weren't on Twitter, you were missing out on countless news items, jokes, memes and hours of entertainment. Brandon Ingram and Lonzo Ball even set the Lakers army on a war path because of a player's video game rating. What a time. —Max Resetar, Associate Editor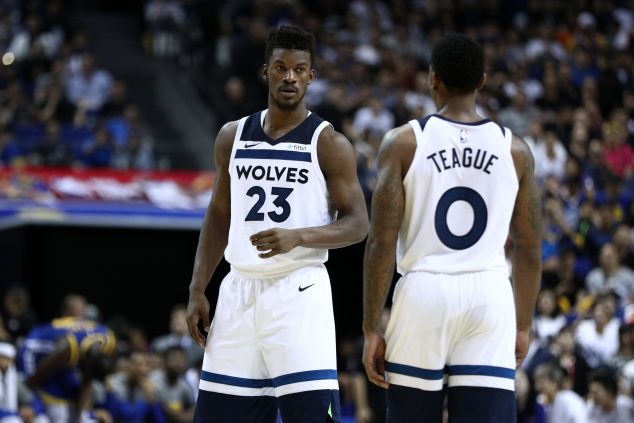 Are the T-Wolves ready?
Are we sure this is even a debate? Minnesota's starting five—Jeff Teague, Andrew Wiggins, Jimmy Butler, Taj Gibson and Karl-Anthony Towns—is perfectly balanced. It has youth and experience, scoring and selflessness, speed and defense. Reserve Jamal Crawford can bail the team out if need be, and there's plenty of front-court depth, too. It may take a minute to jell, but soon enough, this team is gonna cook. —Leo Sepkowitz, Senior Writer
—
Photos via Getty Images
210