Birthdays. Anniversaries. Certain days just hold special places. Sure, you'll have big moments dotted throughout the calendar, but a select few get a circle around them to signify their added importance.
Looking back on 2018's first half, we'd bet Atlanta Hawks forward Taurean Prince has March 11 marked with a Sharpie. Dude had a big game that night. The energetic wing had stat-stuffing games before, no question, but he never had an eye-opener quite like this.
The Chicago Bulls were in Philips Arena. Neither team was in playoff contention, but you couldn't tell it from how scrappy they were playing. The Hawks' $17 million-a-year man, Kent Bazemore, went down with a knee injury in the second quarter. Though saying something like, "Taurean Prince stepped in when his number was called" is super cliché and inaccurate — even before Baze's season-ending injury, Taurean was an everyday starter for the Hawks — you can't deny the magic in his performance that evening. Prince dropped a career-high 38 points and dished out seven assists, easily the best stat line of his two years in the NBA.
"With a guy down," Prince recalls a month or so after the game, "knowing that the production level would have to come from someone, I was just trying to be more aggressive. Not saying I was trying to take over that role [of a scorer], but just trying to be more aggressive. I was looking to score the ball a little more and do what needed to be done."
This wasn't a case of Prince lacking confidence before March 11; conditions merely called for more assertiveness, and he responded. The rest of the season his moves had self-assurance. He dribbled with a purpose. When a defender took his eyes off Prince for a split second, he made them look silly. Prince scored 20 or more in 11 of the Hawks' final 16 games. He ended the campaign as the team's second-leading scorer (14.1 ppg), just behind point guard Dennis Schroder (19.4).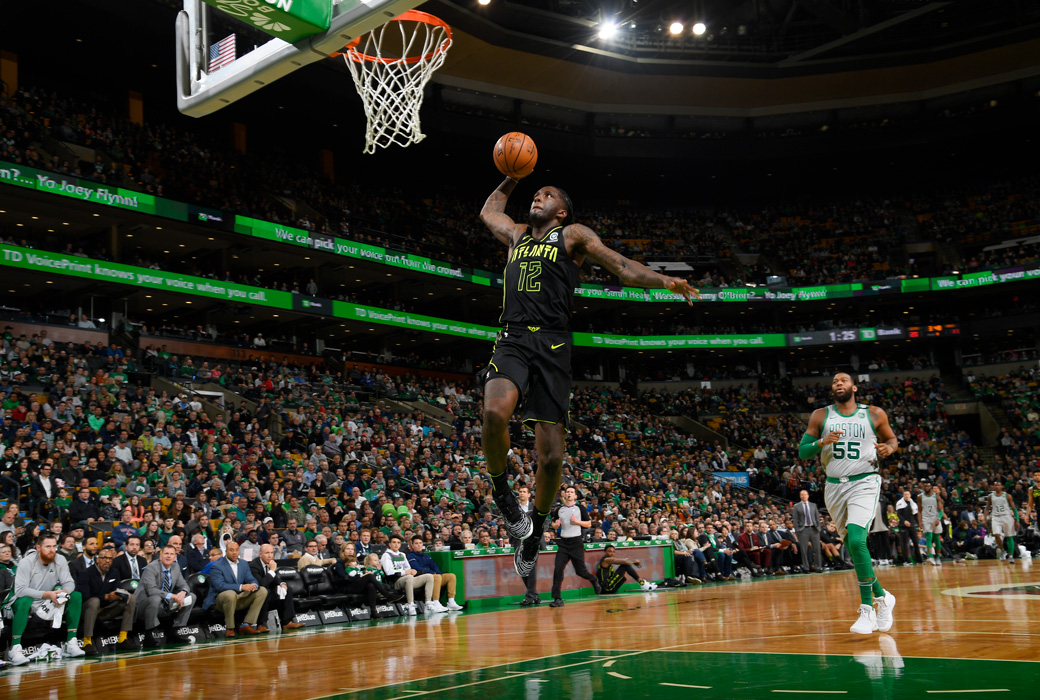 "It was just one of those things that I just took upon myself," Prince says about his offensive explosion towards the end of the year. And when Schroder's season ended on March 23 due to an ankle injury, that assertive dial had to crank up even more. "But that just [goes with] the type of up-and-down season we were having this year," adds Prince. "Guys being out certain games and playing certain games. You just had to pick and choose [when to attack]. You knew when it was time and you knew when it wasn't."
It wasn't only the scoring that trended upwards for Prince this past spring. He rebounded with fervor and recorded at least five assists in seven games down the stretch, too. The Hawks were limping, but No. 12 was soaring.
Things didn't just magically start happening for Prince on March 11. If you look back over the man's career, you'll see moments that may have foreshadowed his success. Take September 17, 2011, for example. That day, a young Taurean Prince announced his collegiate choice. Though the Texas-born kid, who stretched from a 5-9 high school freshman to a 6-7 senior, had solid numbers at San Antonio's Earl Warren, bigger schools in the area weren't checking for him.
Prince didn't sulk. He merely signed with the university that did want him—Long Island University-Brooklyn.
When LIU coach Jim Ferry dipped for Duquesne, Prince was afforded the opportunity to talk to other schools. And this time, Baylor's Scott Drew didn't mess around.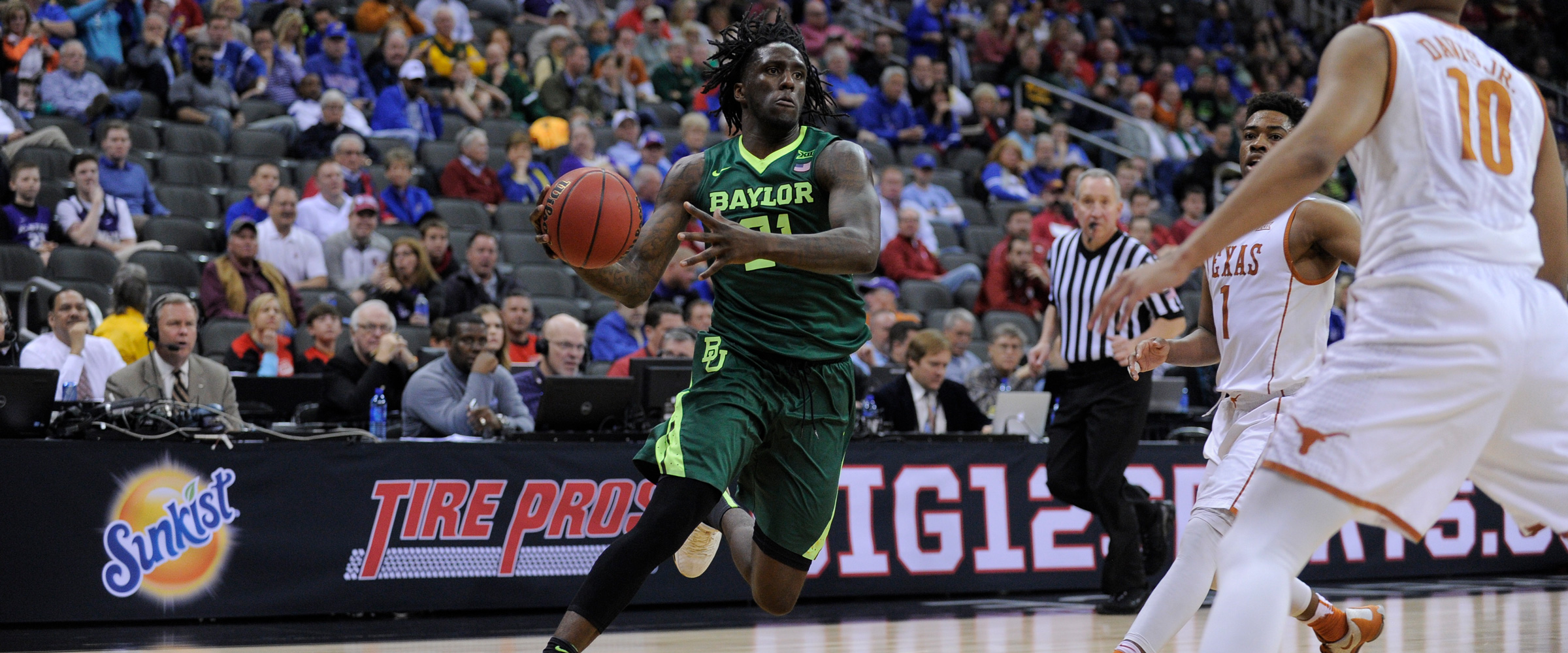 Though Prince's time in Waco, Texas, started out a bit unceremoniously — Taurean's freshman (3.7 ppg) and sophomore (6.2 ppg) years won't go down in anyone's memory bank — things picked up during his junior campaign, when he averaged nearly 14 a game, was named to the second-team All-Big 12 squad, and selected as the conference's Sixth Man of the Year.
His senior year saw even more accolades come his way. Taurean was Baylor's leader in scoring (15.9 ppg); an All-Big 12 first-teamer; and the only player in the conference to rank in the top 15 in points, blocks, steals and rebounds.
The Hawks were intrigued with his speed and shot-making. So, on June 23, 2016, the team (by way of a trade with the Utah Jazz) selected Prince with the 12th pick in the 2016 draft. The franchise would grab Saint Joseph's similarly built forward DeAndre' Bembry just a few slots later. And that was on top of the fact that Atlanta already had Bazemore on the roster.
Needless to say, Taurean knew he'd have his work cut out if he was going to get some real playing time. So, like he did back at Warren High and at Baylor, Prince put his head down and got in the gym. NBA scouts loved that about him. You could almost envision the kid punching a time clock before entering a game. He had a blue-collar energy and hustle that stood out. He had a consistent spot-up jumper, too.
Over his first two years in the League, Prince's main question marks have centered around his ability to create his own points. But Taurean acknowledges these weaknesses, saying that his handles and on-ball defense are aspects of his game he'll focus on this summer. "Turning defense into offense—that seems to be a key," he adds. "But most importantly, ball handling. If you tighten up your ball handling, everything else becomes easier."
On May 11, 2018, the Hawks named 76ers assistant Lloyd Pierce as Mike Budenholzer's replacement at head coach. The move should be a good one for Prince and Atlanta's other young core players, as Pierce has earned a glowing reputation over the past decade for being a strong developer of talent and a player's coach who guys would jump on a grenade for.
"I don't think any of the guys that are on the roster are going to tell you that they've played their best basketball yet," said Pierce, during his introductory press conference on May 14. Taurean Prince certainly wouldn't. He knows that there's much to learn before he's reached the level of Paul George and other versatile vets he's been compared to.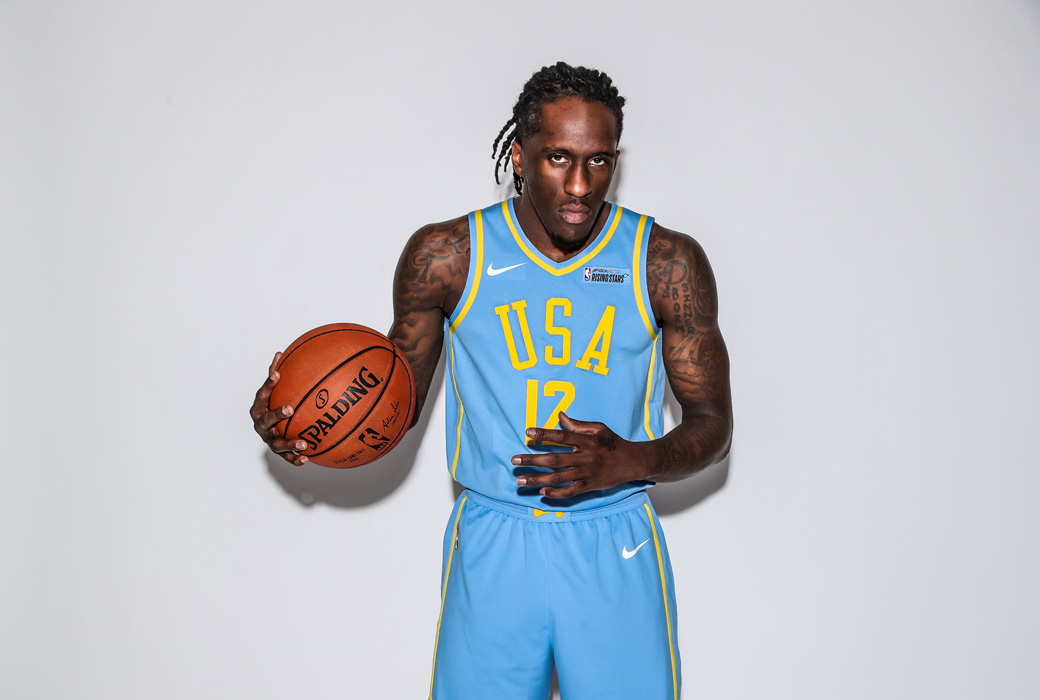 With three first-round picks in the 2018 draft and some unanswered free agency questions, Pierce and Hawks GM Travis Schlenk have major decisions to make over the next few months. If either wanted Prince's thoughts on the roster, though, they'd be out of luck.
"To be honest," Prince says, "I'm not even the type to think about that 'cuz that's not something I can control. All I can really focus on is myself right now. The summertime is a time to be a little more selfish than you are in the season. You can focus on your game and get better. But as far the organization, the Atlanta Hawks, I can't really speak on that part."
What he will do, however, is give the front-office peace of mind. Prince, who became a father in the spring of 2017, isn't the guy you'll catch on TMZ. "I am a home body," says the Call of Duty fanatic. "My rookie year, I really stepped out. But right now? I don't really do much. I stay at home and play games. I don't really go out to eat 'cuz the chefs slide by [the house]. Besides that, I really just kick it. I pick and choose when I go out."
Between COD campaigns, Prince will do everything to make sure that the game he showed on the hardwood towards the end of the '17-18 season extends into next year. "I'll just continue to do the work," says Prince, who has an intense daily routine of workouts, massages and shoot-arounds planned for the next few months. "Just work and try to apply the things that you do over the summer into next season. If you do your work early and stay diligent, you'll be good to go."
With focused young players like Taurean Prince, not to mention a new head coach breathing a renewed zeal into the franchise, you can understand why some Hawks fans already have opening night circled on their calendar with a Sharpie.
—
DeMarco Williams is a SLAM contributor. Follow him on Twitter @demarcowill.
Photos via Getty Images. 
2,706