Bring it on!
I am so ready, and I know you are too, or you wouldn't be here on SLAMonline, getting your fix of glorious hoops after a long summer of baseball, golf, tennis and whatever else the world throws at us to fill the time between what really matters—basketball.
The big NBA opening day comes a week earlier than usual this season, with a double-header tonight 17 on TNT, featuring the Celtics playing the Cavaliers in the first game and the Rockets playing the defending NBA champion Warriors in the second. Put your chair on full-recline, load up the chip bowl and watch so many stars from last season that you might hallucinate and believe you've been sent directly to hoop heaven.
LeBron James, Stephen Curry, Kevin Durant, Klay Thompson, James Harden—all there for your love. You even get stars like Gordon Hayward (now a Celtic), Chris Paul (now a Rocket), Draymond Green, Kevin Love, and the intriguing (finished? reborn?) point guard and one-time league MVP Derrick Rose, playing with the Cavs.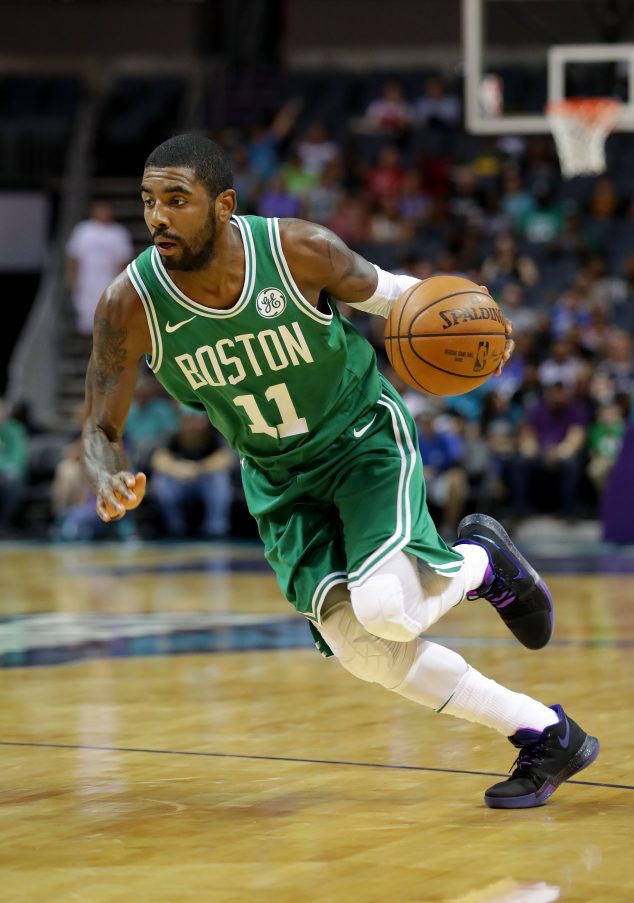 Most interesting of all is that star point guards Kyrie Irving and Isaiah Thomas have done a musical chairs thing and switched teams—Irving to the Celtics and Thomas to the Cavs. While IT won't suit up on opening night due to his barking hip, there should be a little snippiness between Kyrie and LeBron since Irving wants to be a supernova away from Bron's blinding light.
And that's only Day 1!
Christmas—hey, remember Santa and snow?—is now owned by the NBA. (Payments went to the North Pole and Charles Barkley.) There are five televised games in succession on Christmas Day, and anyone who watches every minute of every game gets a free gallon of eggnog from Adam Silver but must send all those unopened presents (no time to unwrap!) to the Clippers front office in case one turns out to be a pass to the deep playoffs.
It's basketball time, kids. Amen.
—
Rick Telander is a columnist for the Chicago Sun-Times, the author of Heaven Is a Playground, and SLAM's Basketball Evangelist. Follow him on Twitter @ricktelander.
—
Related
The Opening Tip: The Most Wonderful Time Of The Year
139