SLAM is proud to present the #ThemHands Hall of Fame – a tribute to the elite group of NBA players who are always ready to share them hands.
"#ThemHands" is defined by Webster's dictionary as the exchange of punches during an altercation in an NBA game, or the preparedness to do so should the moment require such generosity.
One player will be inducted every week until no more hands are left to be shared.
This week's inductee is Knicks legend Charles Oakley – a 6-8, 225-pound power forward who was the #ThemHands leader of a rugged, no lay-ups NY squad in the 1990s. Oak also played for the Bulls, Raptors, Wizards and Rockets.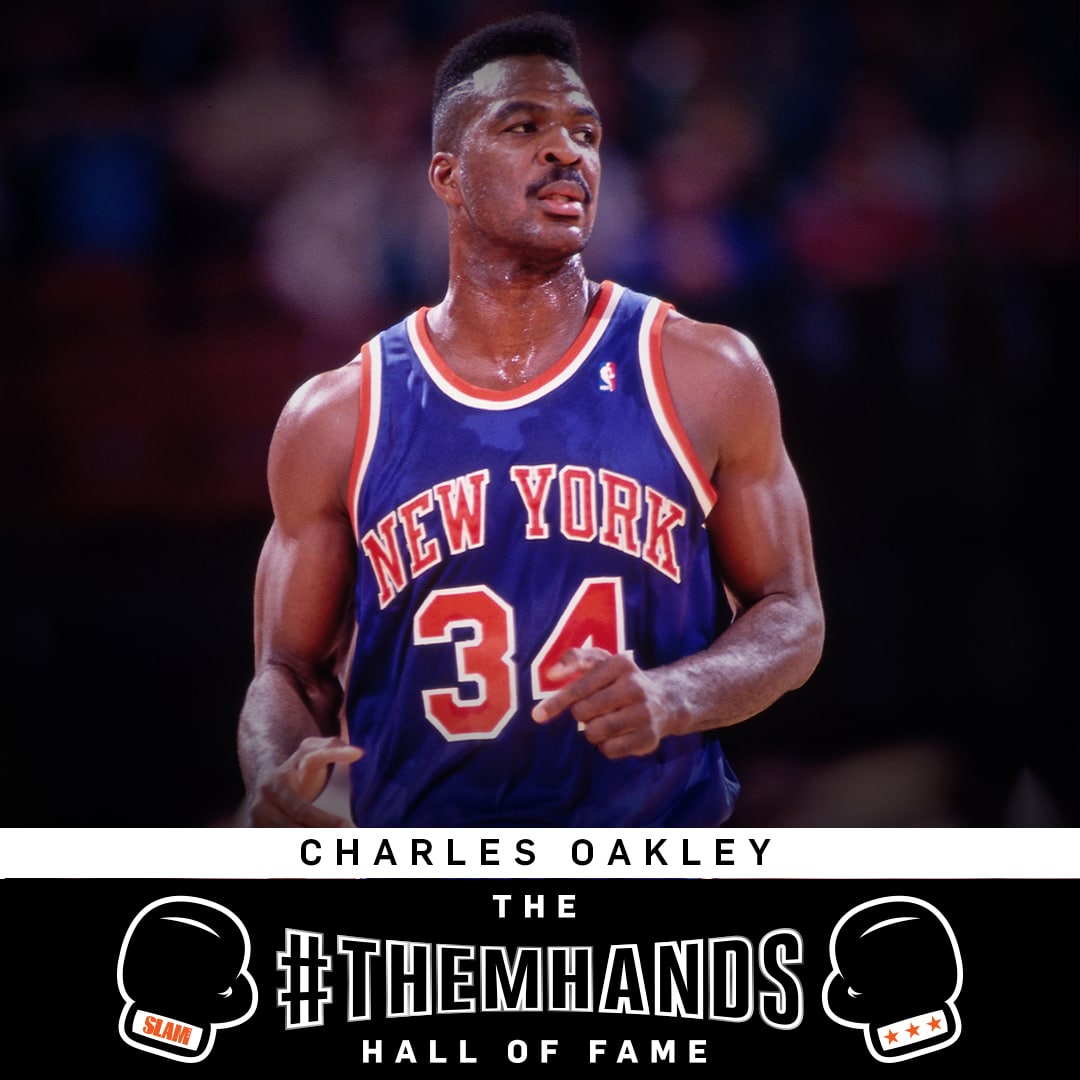 Charles Oakley was always ready to generously share #ThemHands. @CharlesOakley34 pic.twitter.com/IAYQk85yte

— SLAM Magazine (@SLAMonline) May 17, 2018
Throughout his career, Oakley brawled with Karl Malone, Charles Barkley, Xavier McDaniel, and the entire Pistons squad.
The #ThemHands fact of the week: Oakley is currently fourth all-time in NBA history in personal fouls with 4,421.
Stay tuned for more entries into the Hall of Fame. And remember, keep #ThemHands ready.