Feel free to add your own in the comments section–all season long. Thanks to Lang for letting me jack his idea, Sam for the planning and Mutoni for the contact info. And if you're a blogger that was offended that I contacted you via massive dislist, sorry, I'll try harder next time. Promise.
ATLANTIC DIVISION
New Jersey Nets: 52-30
New point-god a steal
Swamp: DUDE YOU'RE GETTING A DELL!
I'm going to hell

New York Knicks: 38-44
Some shoot-first point guards
And a think-second head coach
Mild, useless step up

Boston Celtics: 37-45
Can Doc change diapers?
Ryan "Underwear" Gomes aside
He's still in deep shit

Toronto Raptors: 35-47
Slam is huge up north
After Sam Mitchell is gone
The Raps can join us
Adam Francis notes:
HQ's coverage
Smooth like a CB4 J
Finds nothing but net
Pure Raps coverage
Number one like Bargnani
Not like Araujo
Chris Bosh interviewer Ben Osborne notes:
Raptors want to run
and gun; better hope Bosh's
heel is a-okay
Philadelphia 76ers: 34-48
Iverson needs help
Philly longs for the ugly
Of Tyrone Hill's face
Troy Smith pass defender, Ben Osborne, seems to agree:
Iverson alone
again. Time for the Sixers
to start over. Now.
CENTRAL DIVISION
Cleveland Cavaliers: 54-28
Screens set by Sideshow
Bron wins hardware, highlights screen
In future slideshow

Chicago Bulls: 53-29
Ben's a Bull. PJ too.
Benny the Bull now sleepy
Benny Benadryl
King of the court, Ben Osborne, asks a very relevant question:
Kirk, BG, Big Ben
are nice; but will Scott Skiles
be too annoying?
Detroit Pistons: 48-34
Nazr Mohammed
At center? Flip, game over.
Without fro, no Dice.
Picks aside, Natalie Sitto gets technical:
No Tolerance Techs
Another Sheed Wallace Rule
Rasheed's In Trouble
Sheedtastic is he
He likes to make guarantees
The pride of the D
Pacers Basketball
Brawls Strippers Guns Drugs and Thugs
Indiana Pride
Indiana Pacers: 38-44
Strippers, guns and cars
Or haymakers during brawls
"Wodie" is gangsta

Milwaukee Bucks: 24-58
Villanu-era
In cheese land. But the central
Is full of villains
Sam Kirchner of 5-Point Bucks writes:
Look, if Gadzuric
doesn't get into some games,
I'm going to scream
Ruben Patterson,
Registered sex offender
yes, but he can play
C. Bell should pull a
"Cozad" and stab Mo in the
leg so he can start
SOUTHEAST DIVISION
Miami Heat: 49-33
Zo gets his big ring
Zo gets his big shining bling
So Zo gets nothing

Washington Wizards: 43-39
"Being a leader,
It's hard cause I'm so goofy."
Those words are rare air.

(If he's not the official player of the Links, he can at least be this season's official Middle Man, or the head of middle management.)
Bethlehem Shoals adds:
More WaPo Gilbert
Is he the only one?
Buy our new t-shirt.
Orlando Magic: 42-40
Unleash the dark side
Dwight makes space, Serb makes some waves
Shoals is a proud dad

Charlotte Bobcats: 33-49
This team is run by
Money. Funny, they can't spend
dough till next summer
Shoals adds his abstract prognostication:
Gerald, fear not fate
A bitch is a bitch, time says
Morrison lacks punch
Atlanta Hawks: 30-52
Freebird lyric goes:
"And this bird you can not change."
Lang, Myung: Sorry.
Speaking of Lang, the don of this web ish writes:
Atlanta Hawks fly
Sometimes not very high though
Billy Knight, haircut?
Ben's many haikus
Probably about Mark Jax
I have too much work
NORTHWEST
Denver Nuggets: 42-40
Mountains and Melo
Waiting on George Karl's meltdown
But the northwest sucks

Minnesota Timberwolves: 40-42
He's mentally ill
From Amityville. Mike James
(Who!) Get KG the pill!

Utah Jazz: 39-43
He robs a blind man
Prince stays at his crib. Lawsuit!
Boozing, but who cares?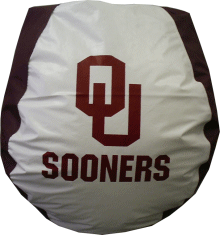 Seattle Supersonics: 31-51
Robert Swift tatted
In Oklahoma City?
Topsy Turvey world

Portland Trailblazers: 21-61
A year spent growing
Get those Miles out the way
Future Dividends

PACIFIC
Phoenix Suns: 50-32
Rising Phoenix or
Setting Sun. Cliches abound
As Nash and co. run.

Sacramento Kings: 46-36
Ron Ron is hungry
Bonzi is the lunch special
Playoffs for dinner
More Ron-Ron from SLAM's college basketball guru, Ben Osborne.
Ron Artest, feuding
four men and a drunk-driving
coach—whither the Kings?

LA Clippers: 45-37
Huge testicles dance
And Elton Brand's diligence
Better than Lakers

LA Lakers: 44-38
A swagger jacking
Number changer could be the
Best player alive

Golden State Warriors: 31-51
A Mike Dunleavy
Face is worth a thousand words.
Like "constipated"
Hash from Golden State of Mind keeps it flowing
The Arena stirs.
Nellie has entered our midst.
Warriors return…
while Dave Isaacs of The City (Warriors) sticks with the gritty Oak-town poop faces:

please wish us well, folks
we need luck. 'cause here comes
one more year of suck.
with coach don nelson,
we'll conjure run tmc
but lose by thirty
SOUTHWEST
San Antonio Spurs: 59-23
No Longoria
Will they settle for any less
Than a fourth title
Matthew Powell of pounding the rock, a Spurs blog, adds:
Parker runs the Spurs
with graceful ferocity
despite Frenchieness
Pop claims wine passion
but based on dreadful warddrobe?
just another drunk
Duncan is boring
but you know off the court he
gets women like woah
Dallas Mavericks: 57-25
Mad Dirk kicks the bike
Bygones are "bye" and "gone" but…
That was not a foul

New Orleans Hornets: 41-41
Chris Paul runs this team
Desmond Mason funs this team
Playoffs stun this team
Matt Fleischman, soon-to-be owner of a Charlotte Hornets turnstile, writes:
Hurt, Peja, Tyson
Simmons and Armstrong round one?
Paul legally drunk.
while Ron Hitley of Hornets 24-7 writes:
Chris Paul cures cancer
He also walks on water
Dude is Jesus, dig?
Baron Davis plays
Baron Davis gets injured
Same shit, diff'rent year.
The team with two homes
Their heart is in New Orleans
Or so we are told
Houston Rockets: 39-43
Mac back? His Back cracked?
Rested Yao needs to attack
Bench won't cut 'em slack
Shoals:
Marie Antoinette,
I saw it through a fever.
T-Mac, please don't die.
Memphis Grizzlies: 35-47
Que mala suerte:
Lesión en verano
Que te mejores…

(What bad luck
Summer injury…
Hope you get better)

EAST:
1) Cavs
2) Nets
3) Bulls
4) Heat
5) Pistons
6) Wizards
7) Magic
8) Pacers
9) Knicks
10) Celtics
11) Raptors
12) Sixers
13) Bobcats
14) Hawks
15) Bucks
WEST
1) Spurs
2) Mavs
3) Suns
4) Kings
5) Clippers
6) Lakers
7) Nuggets
8) Hornets
9) Rockets
10 T-Wolves
11) Jazz
12) Grizzlies
13) Sonics
14) Warriors
15) Blazers
Conference Finals
Heat over Nets in 6
Spurs over Mavs in 6
Finals
Spurs over Heat in 6
It should go without saying but the comments section is for any real criticism/intelligent discourse about my picks. I'll gladly explain why I picked certain teams to finish with the records I predicted.
And like I mentioned at the top, I'm also encouraging you to submit your own haikus in the comments section. Those with exceptional submissions will win the incredible honor of paying my college loans. THANKS!
Also worth noting: I predicted exact records because I want to see if I should pursue a career in gambling.
And I made my picks before I saw the GM survey. Not that there's anything wrong with being a secretary, but um…