When Stephen Jackson was on the Charlotte Bobcats, owner Michael Jordan, then in his mid-40s, decided to play pick-up with the team one day.
As he was known to do throughout his career, MJ got to talking a lot of trash. And Jackson wasn't going to let it fly.
"That was the past, this is now. I'll bust your ass," Jackson recalls telling him, among other things.
Which is crazy when you consider the fact that not only was this Michael Jordan—it was also Jackson's boss.
Jack admits he lost that trash talk battle—all MJ had to do, of course, was remind everyone of his resume—but his squad did triumph in the scrimmage. This story provides a little glimpse at what made Cap'n Jack such a legendary hooper. He was a fierce competitor who loved the game and refused to back down from anyone.
Not even MJ.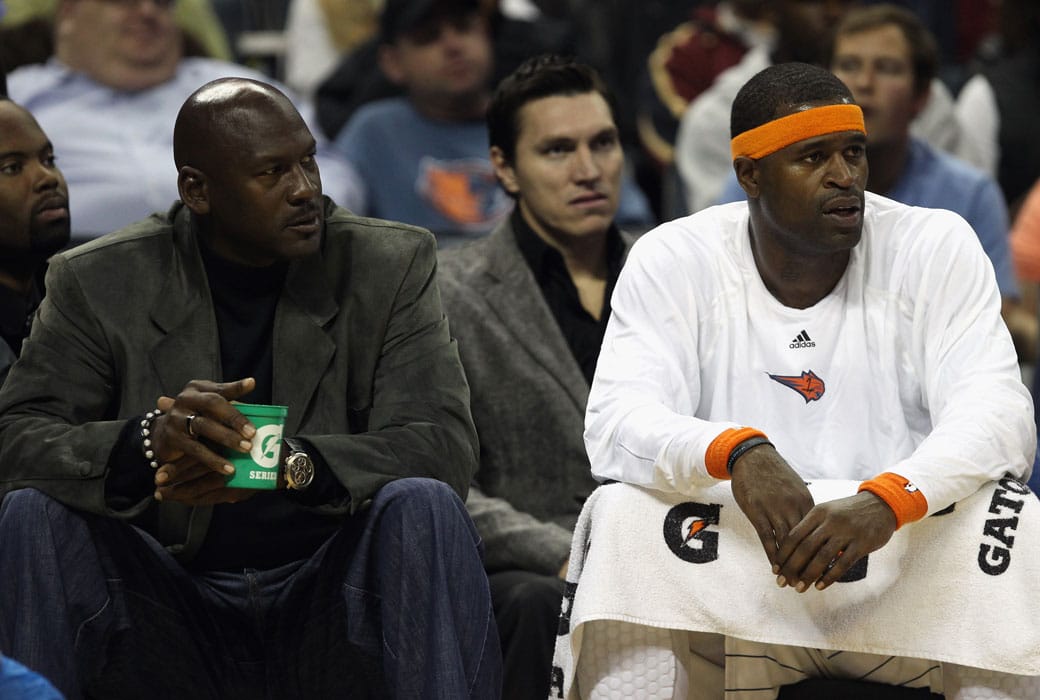 "The thing is, I'm one of those rare competitors in everything I do," Jackson told SLAM back in 2016.
The opponent was never too intimidating, the moment never too big.
"I make love to pressure," he famously said in an interview with ESPN. "That's what I live for."
That unwavering confidence kept Jackson going. After jumping to the League in 1997 without playing college ball, Jack was cut during separate training camps with the Suns, Bulls and Grizzlies. He bounced around a bit from there, suiting up in the CBA, the Dominican Republic and Venezuela. But when he finally got his first real chance in the NBA, Jackson was ready. And naturally, confident as ever.
Jack went on to join eight different franchises, contributing in major ways to some iconic teams. In 2003, he helped the San Antonio Spurs win a championship, nailing three huge three-pointers in their clinching win over the New Jersey Nets. During the course of that entire season, he posted 11.8 points and 1.6 steals per contest.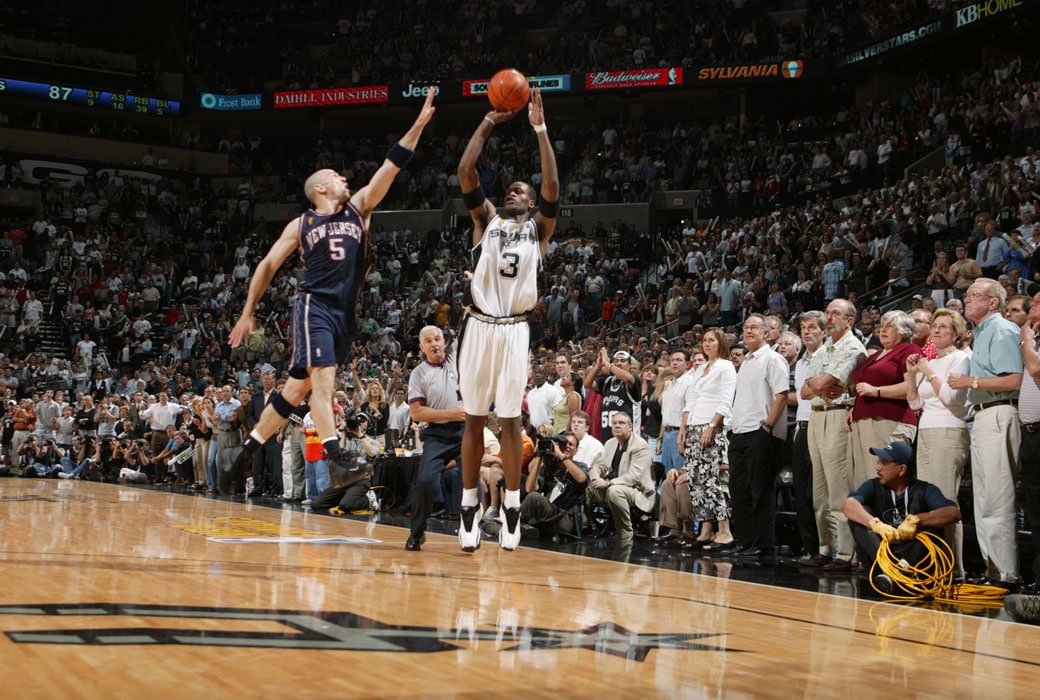 He was a major piece of the "We Believe" Golden State Warriors, averaging 19.4 points through four years in the Bay. When that group upset the Dallas Mavericks in the 2007 playoffs, becoming the first No. 8 seed to take down a No. 1 in a best-of-seven, Jack guarded reigning MVP Dirk Nowitzki and dropped 33 in the final game of the series.
After Jordan's Bobcats suffered five consecutive losing seasons, Jackson guided them back to the postseason in 2010, scoring 21.2 points a night.
No matter the situation, Cap'n Jack was always good for a bucket, always prepared to step up in crucial situations and always ready to battle for his teammates.
And the passion—"That was the past, this is now. I'll bust your ass"—was always real.
Quick note: Jackson, or Stak5, also rapped. He apparently recorded music for over a decade before releasing it to the public, and has tracks with French Montana, Jim Jones, Bun B, Alley Boy, Scarface and more. Peep his YouTube. 
—
Alex Squadron is an Associate News Editor at SLAM. Follow him on Twitter @asquad510.
Photos via Getty.