The Portland Trail Blazers have introduced a bold new City jersey for the 2020-21 campaign, paying tribute to both their home state of Oregon and the beautiful pacific northwest horizon.
For a team like the Blazers that have more or less sported the same iconic look since before the Rasheed Wallace era, the splash of color is a welcomed surprise.
The jerseys were revealed on the team's official web site Thursday and the inspiration behind the new look is explained.
The team opted to embrace the entire state of Oregon on their new jersey and built the distinct color pattern based on the hues on full display during sunsets in the region.
It's also the first jersey to commit so thoroughly to earth tones that they have literal contour lines.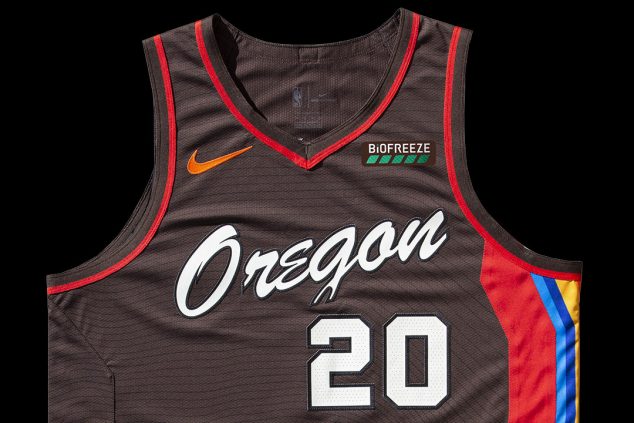 Images courtesy of the Portland Trail Blazers official web site.