SLAM was recently able to catch up with the Los Angeles Clippers duo of Tobias Harris and Boban Marjanovic, who star in their own mini-reality series, the "Bobi and Tobi Show".
Marjanovic, a 7-4 center from Serbia, and Harris, a 6-8 wing from New York, form one of the most authentic friendships in the NBA.
Bobi and Tobi dish on topics such as how their bond came to be, which teammate they would invite for a night out, how they are the faces of the Subway My Rewards Sweepstakes, and much more.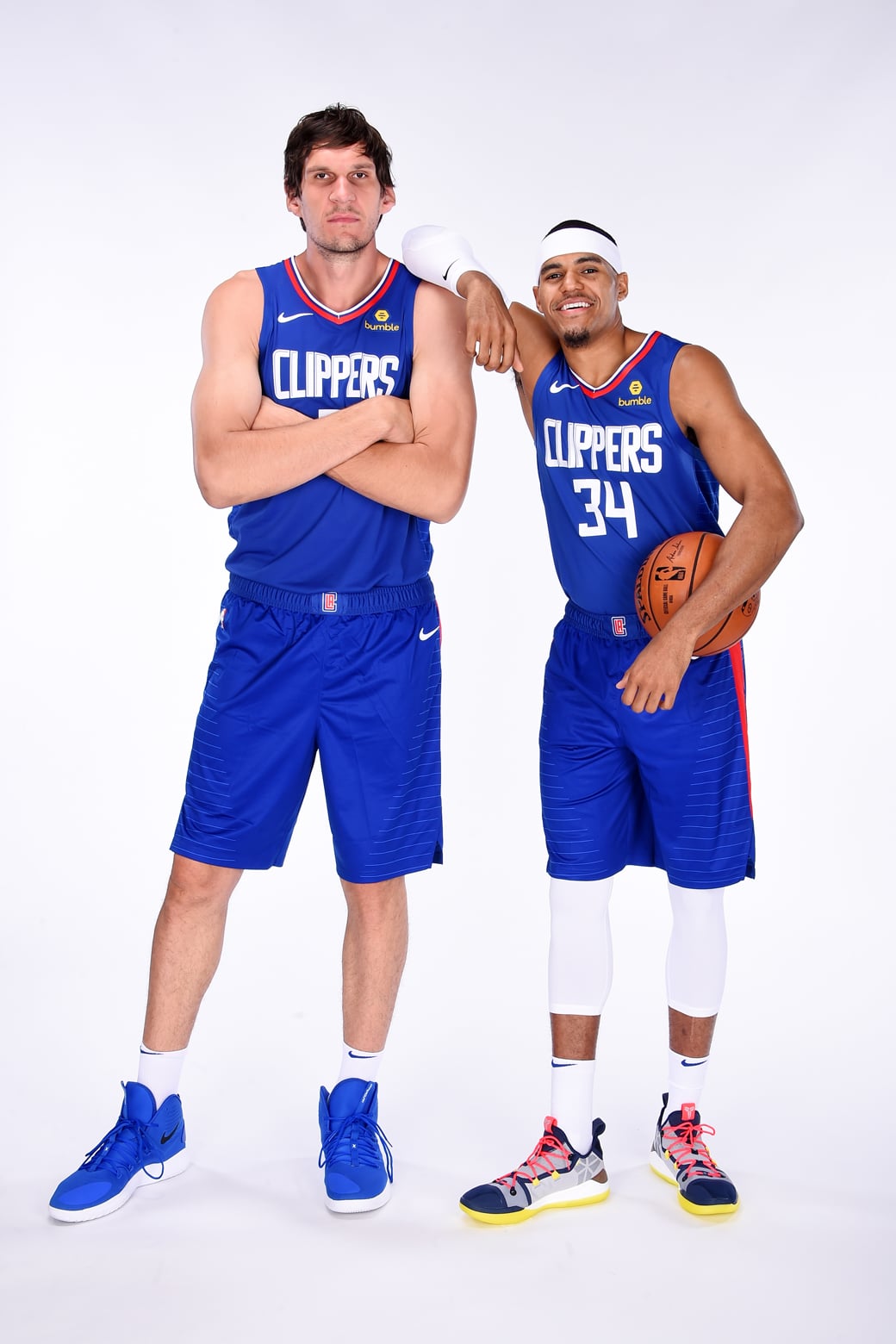 SLAM: A lot of teammate relationships are strictly professional, but it looks like there's a genuine friendship between you two. How did it come to be?
BM: It just happened…you know just two nice people getting along. Tobias is a really nice person, he really helped me a lot with everything in Detroit. Then we came [to Los Angeles], and our friendship started to grow…and now we're really good friends. That's how it all started, and now you have the 'Bobi and Tobi Show!'
TH: It just started coming organically. Even in Detroit, we had a pretty close team, so everybody was around each other. So even when the trade happened, we were just around each other even more. From then on, we always just started chilling, hanging out and just becoming good friends.
SLAM: Is there a moment that sticks out when you think about the building of your friendship?
TH: Nah. I mean, it's good to have a friendship, so when you're on the court playing, you can respond better to different types of criticism, you know what I mean? So, say something happens, and I scream at him…
BM: Yeah, but I never scream at him.
TH: [laughs] Yeah, but the other game I wasn't even screaming at him, I was just telling him something and he balked at me and I was like, 'I'm not even screaming at you, I'm just letting you know you just did a good job!' And he's like, 'Oh, I'm sorry, I didn't hear that.' And situations like that, that's just where a friendship comes into play even more.
SLAM: You guys have a hilarious online show. Who came up with the idea and do you think you'll be making any episodes during the season?
TH: Boban came up with the idea.
BM: But Tobias came up with everything else. It was my idea, but he's like our Chief of Production of the 'Bobi and Tobi Show.'
TH: Yeah, so when we got out here, everybody kept talking about it and saying we should do something more, and in the summer when we had some free time we ended up knocking them out and doing some things. And do I think we could do [more episodes] during the season? Yeah, if the opportunity presents itself and we find something neat that can be well-worth spending an off-day doing, something that we'll have fun with. But we're doing a lot of other little things on the side.
SLAM: What is the funniest thing either of you have ever seen happen to each other?
[Laughs]
BM: I don't know. But good question.
TH: I can't think of anything. Very good question, it's something that would have to be thought upon.
SLAM: OK, say you're going out one night together and you can bring one teammate to tag along. Who you bringing?
TH: If it was last year, we would have brought DJ [DeAndre Jordan]. This year, we would probably bring…
BM: Avery [Bradley].
TH: Yeah, Avery.
SLAM: How come?
TH: We're just familiar with each other because of Detroit. We're still a triangle.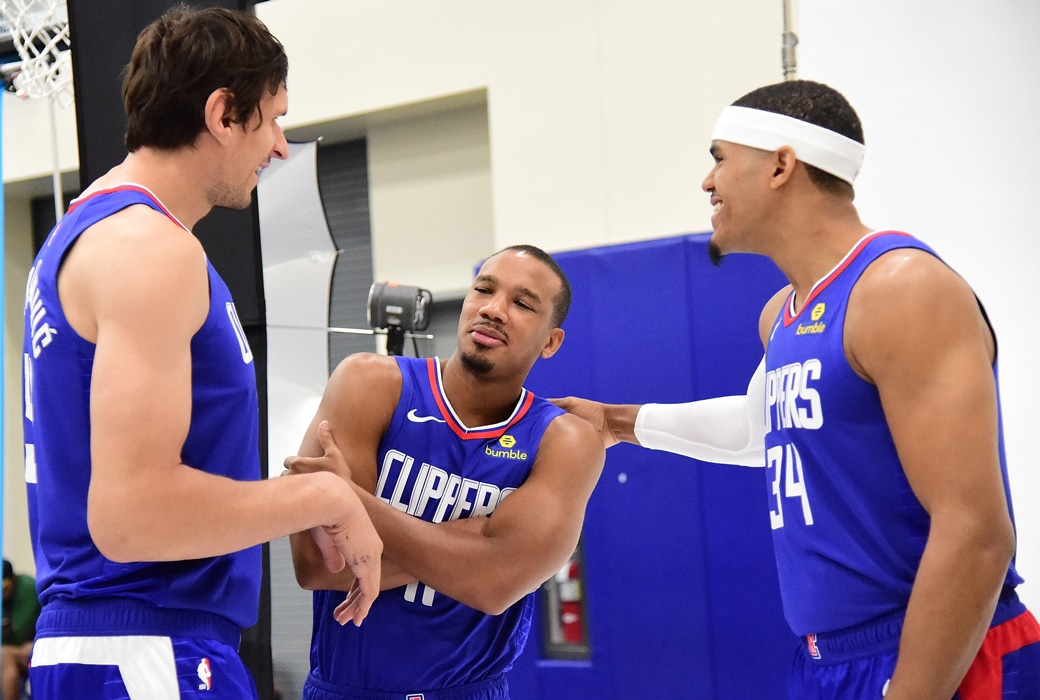 SLAM: So you guys are helping Subway launch its My Rewards Golden Token Sweepstakes to give loyalty members a chance to score prizes. What will you be doing, specifically, with Subway?
BM: Eat.
TH: We're pretty much just like the two faces of the Golden Token Sweepstakes, and because of so many of the amazing prizes they are giving out, we thought it would be awesome to be a part of it because we love putting a smile on people's faces, seeing people excited. And we bring excitement to everything that we do. I remember when Subway first came to us and Boban was so excited, he was like, 'Wow, this is the first place I ate at when I came over to the United States.' For him, it was something sentimental and at the same time we're able to help others and have people experience something fun.
SLAM: Some of the prizes include a trip to the Rose Bowl, Daytona 500 and the NHL All-Star Game. If you guys could go to one of those, which would you go to?
BM: And the NBA All-Star Game.
SLAM: Yeah, but you guys could be playing in it.
BM: I like this guy.
TH: Boban, which one would you go to?
BM: Daytona 500.
TH: Honestly, I would probably go with Daytona 500 because I've never been.
SLAM: This season, you two have played 92 minutes together, and the Clippers have outscored opponents by 23 points per 100 possessions during that time. Do you think your off-court chemistry manifests itself on the court?
BM: Yeah!
TH: Yeah, for sure. This guy is such a good player and he makes a nice scoring spark every time he comes in the game so that helps out.
SLAM: How do you guys think you compliment each other on the court?
BM: I just say, 'Pass!'
TH: Yeah, Boban always screams at me [laughs]. He tries to get me open a lot and put me in good positions, especially coming off handoffs. And he compliments me because I can just throw him the ball and I'll get an assist. Except yesterday [against the Timberwolves] I gave him like two passes and everybody kept fouling him on his dunks and I'm like, 'C'mon man, that's my assist man!' The good thing about him is he's a target.
BM: Yeah, I understand it. I get it.
TH: And he's a great free throw shooter too.

SLAM: What's your favorite restaurant in LA?
TH: Well, mine is different from his because we eat different. I like Plant Food + Wine.
BM: I never go there.
TH: We went there!
BM: But my favorite restaurant is really nice. Plant Food + Wine.
TH: That's not your favorite restaurant. He's lying!
SLAM: Boban, what's yours?
BM: Metro Cafe. But give us a recommendation. We need a good one.
SLAM: OK, what type of food? 
BM: Sushi.
SLAM: Sugarfish is great.
BM: Sugarfish is really good.
TH: Yeah, we've been to Sugarfish!
SLAM: Boban, you were cast in John Wick 3. I was reading a recent interview and Tobias says you "got your ass beat." Can you confirm?
BM: Nah, nah he's just playing. Basically, I was in the movie and it was a great time to do something cool.
TH: You'll have to find out when you see the movie.
BM: Yup, find out when you see the movie. Premieres in May.

SLAM: About a month ago, you guys played a game of two on two with trainer Chris Johnson and Jesser the Lazer. Boban, you and Chris were leading the whole game, then Tobias came back and won. What happened?
BM: If you look really carefully at that score that counts, we were supposed to win the game. Watch one more time and you see the points and count the points…something doesn't match. We lost by two points. [We] were supposed to win that game but I stepped on the line.
TH: Truthfully, I was getting frustrated with Jesse, but then I realized that it was me, because I was letting Boban shoot all these threes that he was cashing out. So I had to turn it up real quick. I was really breaking a sweat there.
SLAM: The Clippers currently sit at 6-4. We all know the Western Conference playoff race is tough. What's your mentality for the rest of the season?
TH: To be better. Like you said, the Western Conference is tough. Every team we play against is tough and a lot of teams haven't even hit their strides yet, you know what I mean? So we gotta be ready every single night and keep progressing on a lot of things that have been helping us.
—
Isaiah Freedman is a contributor to SLAM. Follow him on Twitter at @isaiahfreedman3.
Photos via Getty.