With a population of just over 8,000, Rice Lake, WI, isn't a hotbed for elite basketball talent. But the small community has shaped the humble nature and work ethic of Marquette big man Henry Ellenson.
In his only season for the Golden Eagles,Ellenson led the team in scoring and rebounding, averaging 17.0 points and 9.7 boards per game, which earned him first-team All-Big East honors. The last two and a half months for the 6-11, smooth-shooting big man have been filled with training and team workouts.
Fresh off of being selected 18th overall by the Pistons, Ellenson wants to know what comes next. Who better to ask than someone who's seen it all from an organizational standpoint during his rookie year?
Kings' forward Willie Cauley-Stein earned All-Rookie Second-Team honors last season and remained trill amidst organizational and team unrest.
With an honesty and outlook well beyond his veteran status, Cauley-Stein was a perfect fit to school Ellenson on some of what he can expect now that the draft festivities have concluded.
The two Roc Nation Sports athletes caught up before the Draft and allowed SLAM to listen in on some of their conversation.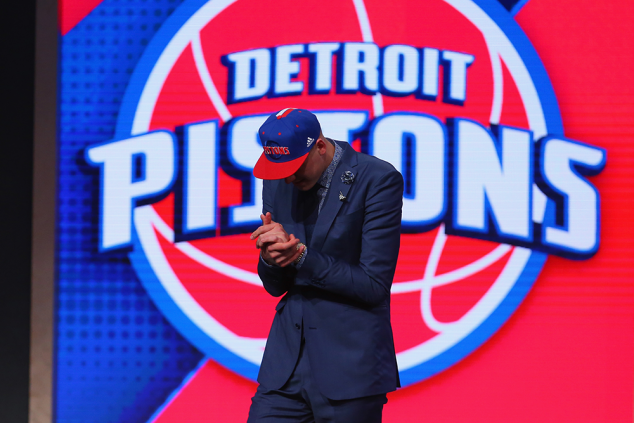 Henry Ellenson: What was your mindset going into the Draft?
Willie Cauley-Stein: I just tried to keep an open mind and there's nothing really to be nervous about. You're going to get drafted. I knew that. Eventually, your name is going to get called and that's where you're supposed to be. I feel like a lot of guys get caught up in what spot they think they should go in with all the mock drafts that are out. You really have no control over it, so you just have to let God play his hand and whatever team takes you, that's where you're supposed to start your journey.
There were no nerves for me on the day of the Draft. I was sleeping on the bus ride to the Barclays Center. Everyone else was so amped, and I was just ready to get everything over with and get to my city. I know you're traveling and working out everywhere. You're basically living out of a suitcase for the summer. You just want a home, so you can get grounded and start working out and getting on a routine.
Ellenson: You didn't have any specific team or location you wanted to go to, or were you just open to any situation?
WCS: I feel like you really can't get attached to a team because the chances of you going to that team are so up in the air. I literally was so wide open, it didn't' matter where I was going to go. You still have to put in the same work and have the same mentality when you get there.
Ellenson: How did you handle going to a new city and what's that process like?
WCS: So right when you get drafted, you have that night to live it up. You have your draft party and literally the next day, you're out to your new city. For me, I was out that morning (after the Draft). I got to Sacramento and had a press conference and the next day, two community service events. Everyone wants to see the new rookie. I went to a golf outing and we were there meeting the owners of the team.
We had another community event where I went to these parks that they built courts at and there were a bunch of kids there from the community that I got to interact with. So basically, you do a lot of community service events right off the jump. Your face is everywhere, on the team's Twitter, Instagram, newspapers. Everyone is showing you love because you're the new person. It's cool, though. You just embrace the opportunity and the situation because you have a chance to make it yours.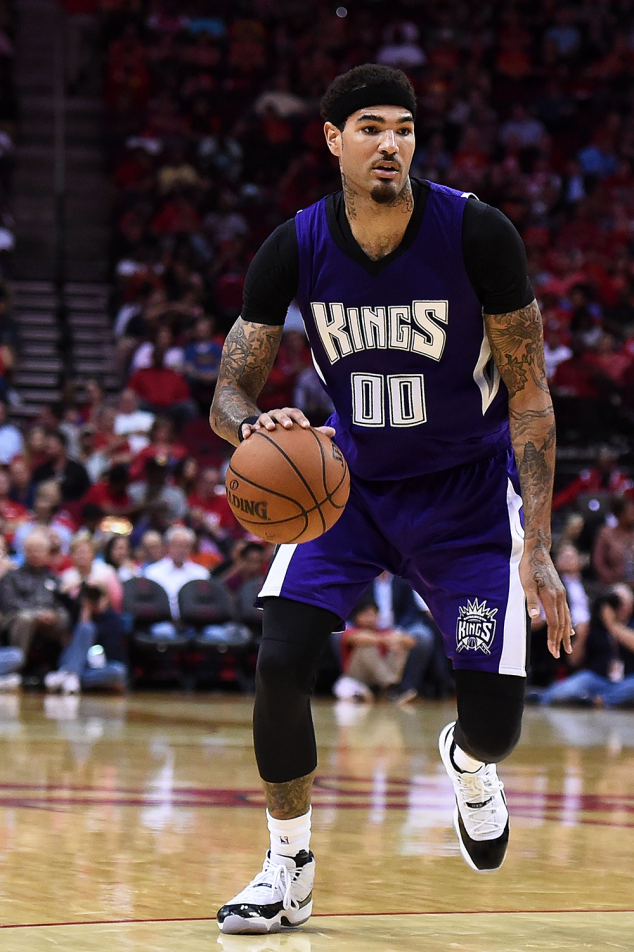 Ellenson: That's cool. Did you guys start working out right away for Summer League?
WCS: Yeah, man. Right when you get there, you might have a day to get settled, but there's literally like a week-long training camp for Summer League. Almost right when you get there, you'll start working out with the team, the coaches and the summer league roster.  When I first got there, I was like, Where are our veterans? But, it's just guys trying to make the team, the League. You may have one to two other guys that will be on the actual roster. You go through that week and then you're out in Vegas for about 10 days if you make the playoffs.
Ellenson: What do you do with all of the free time?
WCS: Man, it varies. I'm kind of artistic, so I dabble with some music. I do some art stuff, play a lot of 2K. It's really your time to venture out and do something outside of basketball. It's kind of crazy because in college, it's all basketball all the time. When you get in the League, it's really your job now. You work your 9 to 5 and then you get to go do whatever you want. Maybe you have an interest you want to explore, or another job you want to do. It's your time to pursue it. You really just want to try and build your brand and start trying to make money. You can work on business plans for down the line. It's all up to you.
Ellenson: What was the first thing that you bought with your first check?
WCS: First thing I got was a car and then a house. Then came furniture and stuff to sauce out your crib and make it as cool as you want it to be. I bought a bunch of clothes, but the most important was a place to stay.
Ellenson: You bought a house and not a condo?
WCS: Nah, I got a nice little pad out here. Five bedrooms, a pool.
Ellenson: Sounds like a pretty good setup.
WCS: Yeah, it's pretty nice.
Ellenson: Did you move out there by yourself or do you have someone staying with you?
WCS: I have my manager, my best friend and my girl lives with me now. She was in college last year, but she's with me now.  I have two pit bulls also.
Ellenson: Did you have any rookie duties?
WCS: I ain't really mess with the rookie duties. I thought it was a bunch of bull. I didn't do it. They were on me hard too because I wouldn't do a lot of the stuff. My mindset was I'm putting in the same hours as y'all. I just have a different mentality than most. Also, I wasn't in a program that's very traditional. A lot of us are young, so it wasn't like I had a bunch of vets over me that could force me to do some stuff.
I would carry [Rajon] Rondo's bag, but it's really like one vet will get ahold of you and that's your guy. So I would carry Rondo's bag, but they'll take care of you. They may have you run errands if they need something if you're in a city. You go grab and give it to them, but they break you off from their per diem, so it's not all bad. Once I started getting paid for running errands, I was like, Ya'll need something?
I feel like I might have gotten $300 to go get Caron Butler a Coke and some straws one time.
Ellenson: [Laughs] That's good to know.
WCS: It just depends on where you go. You may go somewhere where you're all around the same age, so there won't be any rookie duties. You could end somewhere where there is lots of tradition like Miami, San Antonio, Boston, New York; Melo might have you doing some stuff. Organizations where you have teammates that are high-profiled, you may have some rookie duties. If you go to a team that's up and coming or rebuilding, you're not going to have to do anything.
Ellenson: No one ever popcorn your car or any other pranks.
WCS: Hell nah! I don't play that. Lock your car and hide your keys. You can't get too relaxed as a rookie. I always lock my car up and hide my keys in a pair of shoes no one knew about. You just have to be on your P's and Q's about it. That shit is just dumb and annoying. But I'm the type of dude that's going to do it right back to you. If my car gets popcorn in it, then I'm Vaseline-ing a car. I'm doing some foul shit. I'm not playing that.