During the '90s, the older dudes around Wilson Chandler's Benton Harbor, MI, neighborhood caught his attention. They were hooping and walking around in Jordans, Pennys and Barkleys.
Young Wilson couldn't wait to get his hands on a pair of more expensive kicks. But he had to wait.
"It was, you know, the same story. It was a matter of having the money or not having the money," he remembers. "I wasn't able to get shoes. The thought was always there, the love and the passion was always there. But I had to wait until I got a little older before I could afford the shoes. Until then, it was the basics—Forces, all white, all black."
That love and passion led him to build up a collection of more than 600 kicks when he made it to the League.
"It was like you got a basement full of gold," Chandler laughs. "You just wanna go there and just lay in them."
All those sneakers were about more than just looking good for the Nuggets swingman, who averaged 15.7 ppg last season after missing the entire 2015-16 campaign with a hip injury.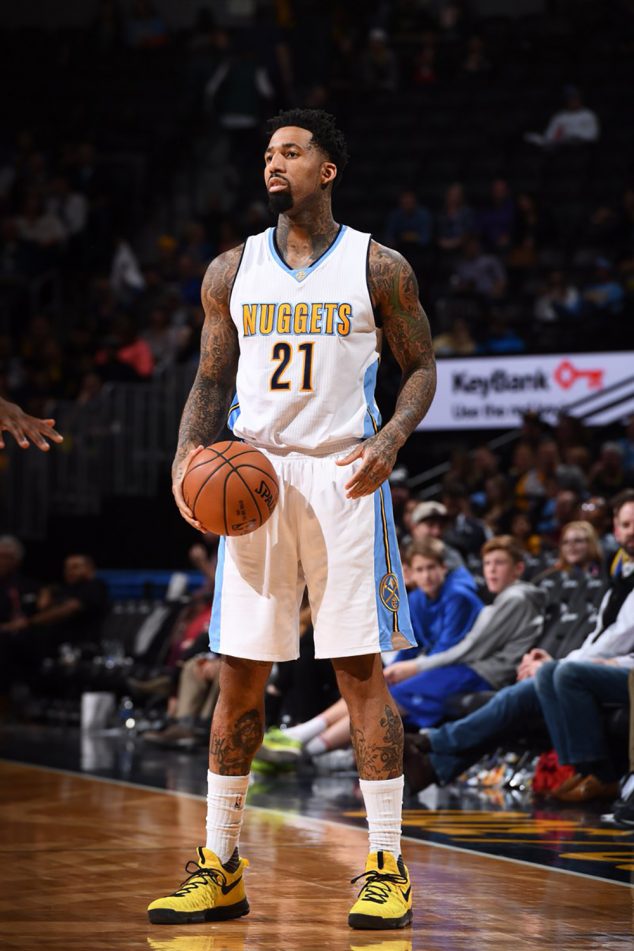 It was about "being able to see a guy from the neighborhood wearing the shoes," Chandler says. Always repping.
—
Max Resetar is an Associate Editor at SLAM. Follow him on Twitter @maxresetar.
Portrait by Joseph L. Sherman. Action shot courtesy of Getty Images.