Dwyane Wade first met Ben Simmons a few years ago. He can't remember exactly when, but what he does remember was that it was for a summer workout, and that LeBron was there, too, and that Simmons at the time was a skilled but shy Australian kid who had just recently come over to the United States to play high level high school basketball.
And also this:
"You could see the way he looked at guys like ourselves and how we worked, he was taking notes, mental notes," Wade recalled prior to a recent practice in his first-round playoff series against Simmons' Philadelphia 76ers, a series in which Simmons carved up Wade's Heat and became only the fifth rookie in NBA history to record a postseason triple-double. "To see him a few years later and see where he is in his game, it's impressive. He's on a different level."
During that same series, Simmons' teammate, veteran guard JJ Redick, summed up Simmons' game similarly, saying: "It's almost become expected now that he's going to go average a triple-double."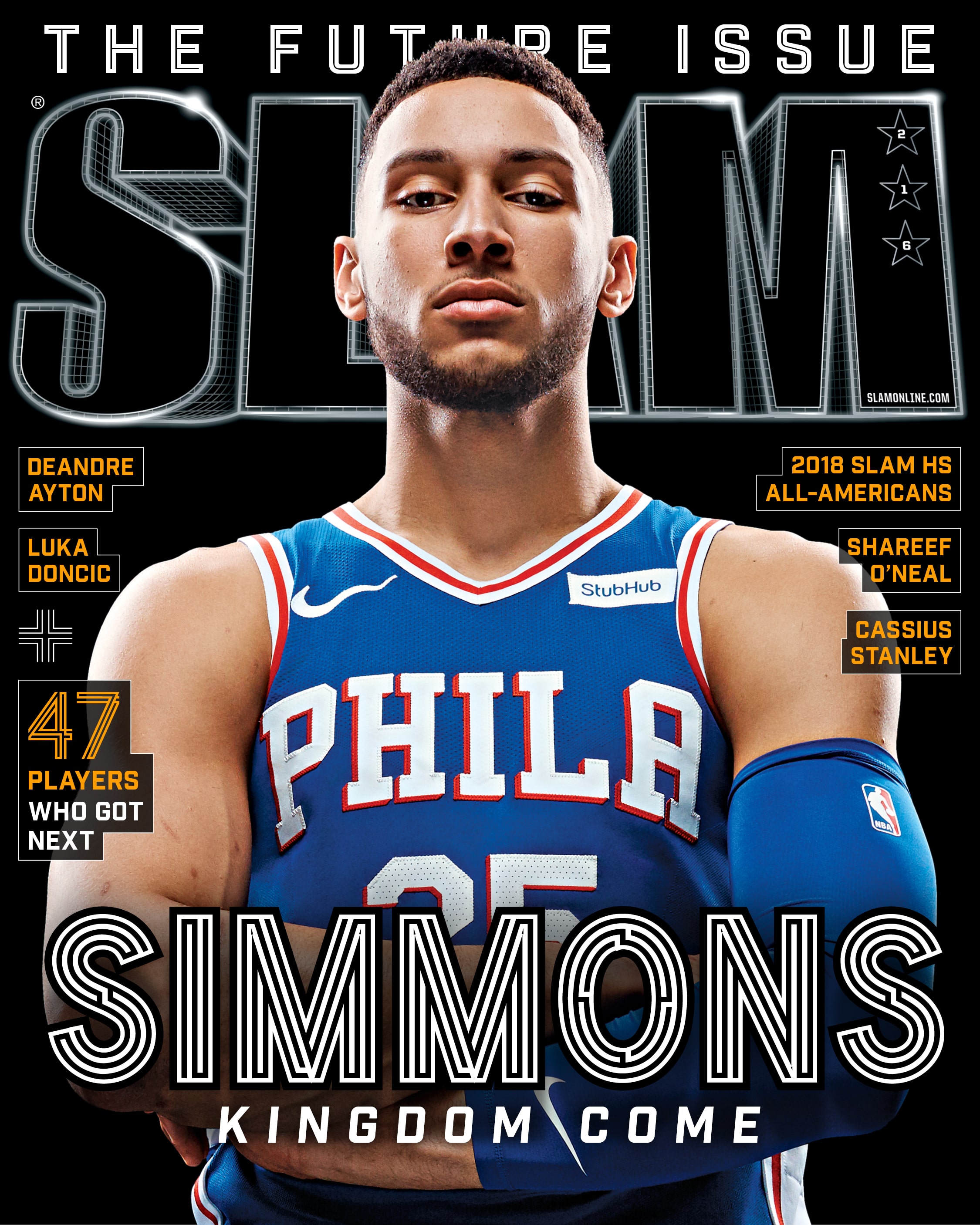 That's barely hyperbole. Simmons finished his rookie season averaging 15.8 points, 8.2 assists and 8.1 rebounds per game, all while helping lead the Sixers to a 52-win season and a first-round series victory over the Miami Heat.
As far as rookies go, what Simmons did in his first year in the League is nearly unprecedented. There's the Oscar Robertson-like numbers and the All-NBA-level defense and the point guard skills and poise and feel. All that packed into a ripped 6-10 frame and you can't help but think of previous and current one-name greats—you know, guys like Magic and LeBron.
But most of all, there's that thing you see while watching Simmons play, whether in person or on TV. If you've watched him you've no doubt recognized it. The cliché would be to label it the "It Factor," but doing so would be an oversimplification.
Simmons is both aggressive and composed, both rousing and repetitious, and he is forever effortlessly walking the tight rope that connects these two worlds. It's a trait rarely seen in players, let alone rookies (or, for you Donovan Mitchell-loving sticklers out there, second-year guys playing NBA games for the first time), and yet it's the foundation of Simmons' basketball DNA. And it's all because he's chasing something different than most.
"The thing that drives me is just me wanting to be the best and get different accolades and win championships," Simmons tells SLAM in April. "Just push and see how far I can go in this League and make a name for myself."
He's asked why that's important to him.
"Because I can," he says.
Simmons, in other words, is chasing something that only a few athletes ever find within their grasp.
He's chasing greatness.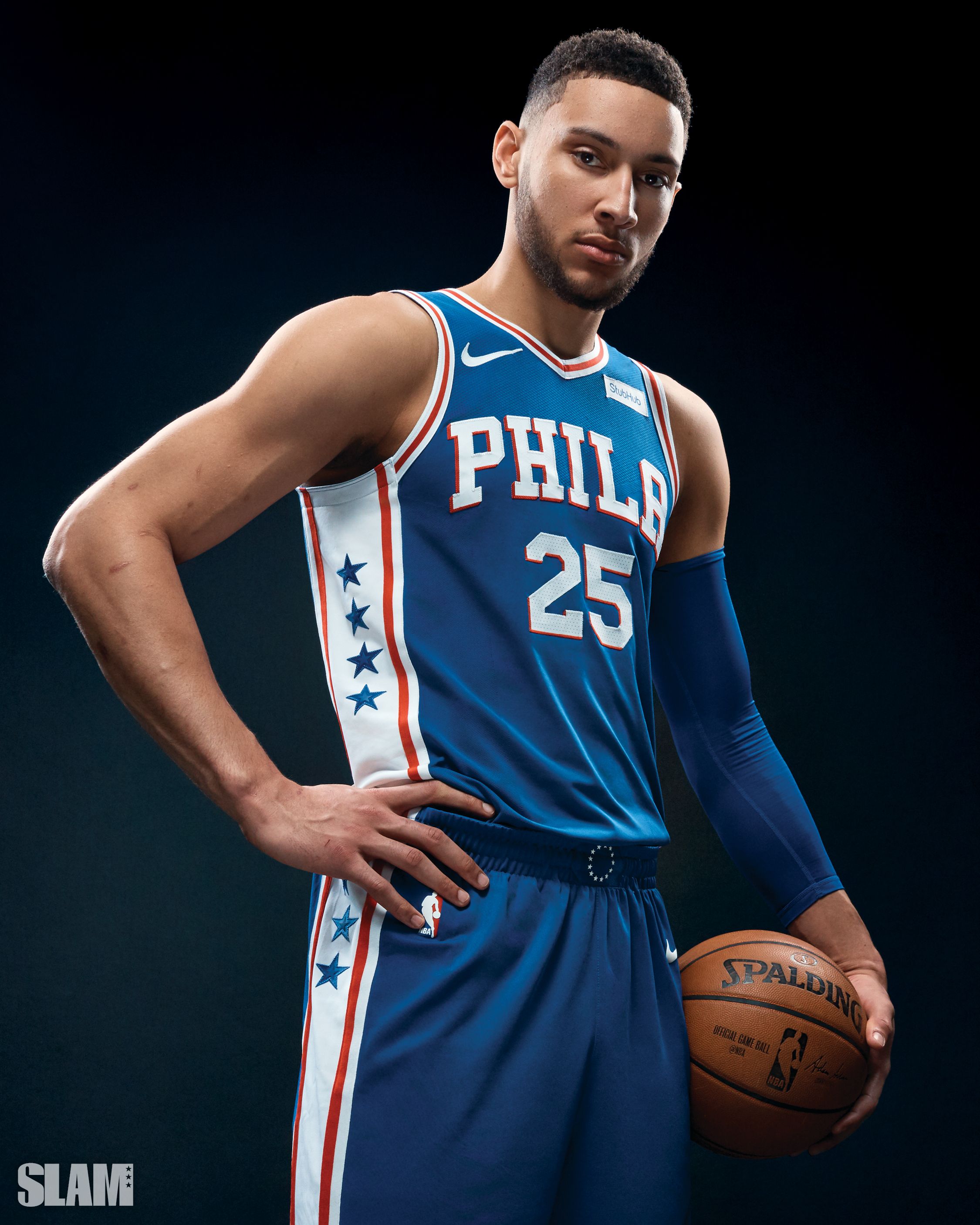 Forget, for a moment, your opinion on the whole Trust The Process ordeal and whether you're a Sam Hinkie devotee or believe that he and his acolytes have cheated the game.
All that is in the past now. The Process is complete, and the Sixers are now the team of the future, and that's because of their two stars of the future, Joel Embiid and Ben Simmons, who appear set to, respectively, play the roles of Philadelphia's Kareem and Magic.
That's not to say that Simmons' path toward that future is a clear one. He'll be the first to acknowledge that the NBA is hard, and that being a star at that level, and bringing your A-game every night, can deplete even the strongest of men.
"The hardest part this season was probably staying mentally prepared all the time," Simmons says. "It's a long season—it's draining."
And yet, somehow, Simmons managed to get better as the season inched on. His numbers spiked, and the team won, and as the year went on he became even more sure and comfortable orchestrating the offense and getting where he wanted on the floor whenever he wanted. Talk to Sixers coaches and they'll rave about his poise and IQ. They'll tell you how they've never seen a player his age possess not only the skills but also all the stuff that goes into the constructing of a star.
Take, for example, the way Simmons has gone about leveraging a perceived weakness into a strength.
Simmons' lone flaw is his lack of a jump shot. It's not that he doesn't make many shots from deep; it's that he rarely shoots from beyond 15 feet. Opposing coaches have been well aware of this all year and so Simmons spent his rookie season watching defenders sag off of him, daring him to launch.
It's a tactic that's crippled a myriad of young players throughout NBA history. It can sap a player's confidence and aggressiveness. Even all-time greats like LeBron James have, at times, struggled navigating these types of schemes.
Yet Simmons, from his first possession of his first game, refused to give in as his opponents attempted to dictate his moves. Instead, he spent the year standing tall, like a quarterback in the pocket, and firing lasers to open teammates, or punishing defenders for providing him with a runway to take off from.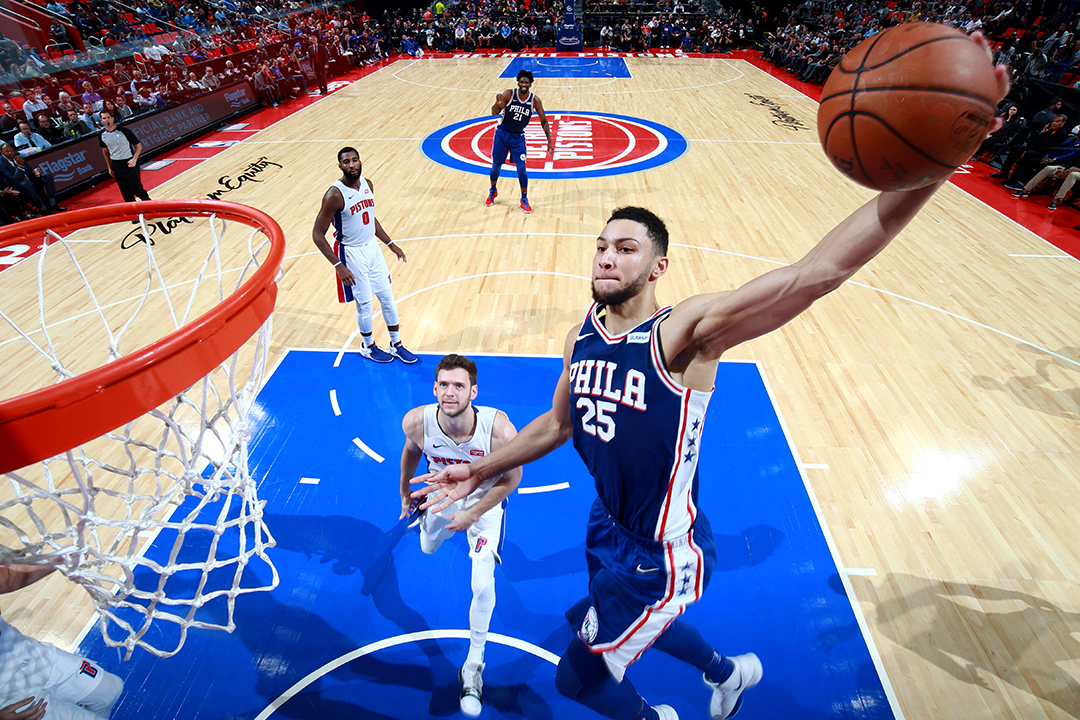 "It's hard for guys to stop me driving down the lane. [I'm] 6-10, 240 [pounds], fast pace," Simmons says, before adding the key part: "I stick to what I'm pretty good at."
How does a 21-year-old dominate the NBA in his first season as a pro? By recognizing what it is he's chasing, yes, but also by understanding what his strengths are and doing his best to stick with them.
That's the kind of thing that might sound simple. But it's a trait rarely seen in men Simmons' age.
Here's a fun stat you probably don't know: During the regular season only one player (Russell Westbrook, because of course) recovered more loose balls than Ben Simmons, according to player tracking data compiled by the NBA. And while Loose Balls Recovered may not be the sexiest of categories, that a player of Simmons' caliber, in his first NBA season, meaning exhausted from all the games and travel and more, would so willingly hit the floor so frequently is telling.
It shows that Simmons isn't just preaching what he thinks people want to hear when he professes to be chasing more than individual accolades—though he's made clear that this season's Rookie of the Year award is an honor he believes belongs to him. It shows why Sixers coach Brett Brown blushes whenever Simmons' name is mentioned, and why Simmons' teammates adore playing alongside him.
Says Simmons, when presented with this data: "I think it shows that every possession counts."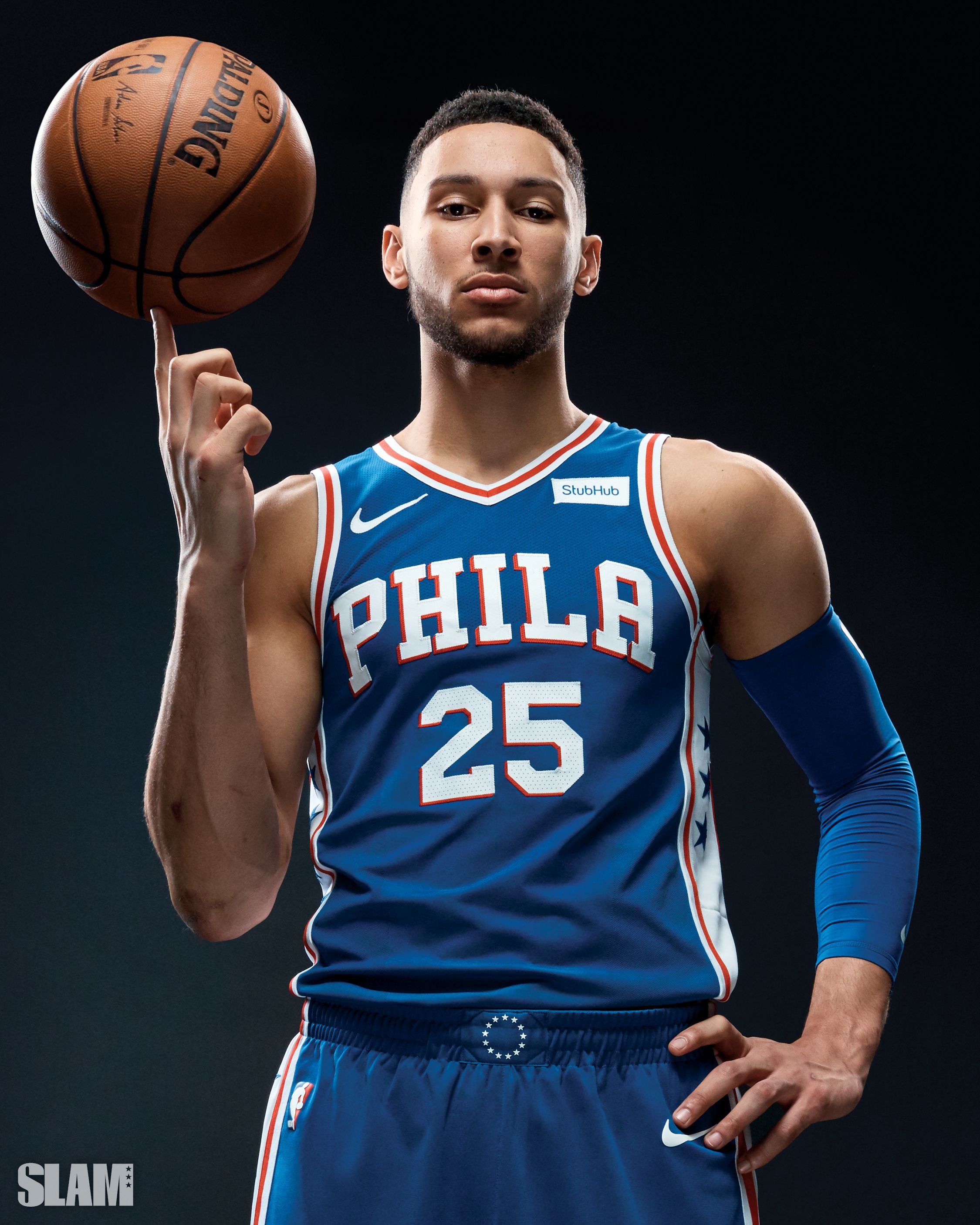 And here's another obscure stat, another number that illustrates how little Simmons cares about racking up numbers, a trait not often seen among players who rack up numbers the way he does: Eight times this year, according to that same data compiled by the NBA, Simmons attempted a shot from beyond half court with the game clock ticking down. This might sound like nothing, but in an age when the majority of players will sneak in an extra dribble right before the buzzer so that their heave is late and, thus, not counted against their shooting percentage, habits like these are telling.
They show that he's not just talk, and that winning is truly the most important thing to him. They illustrate why Simmons is the future.
Greatness, after all, doesn't take plays off. That Simmons already recognizes this is why he's so likely to achieve what he seeks.
—
Yaron Weitzman is a writer living in New York. Follow him on Twitter @YaronWeitzman.
Portraits by @pushnik_photo, action photo via Getty Images