Jaren Jackson Jr. has proven himself to be an immensely talented basketball player at just 22-years-old, but on Thursday, he proved to be talented off the court as well.
On Thursday night, Jackson announced via Instagram that he had released his first album titled "Suddenly."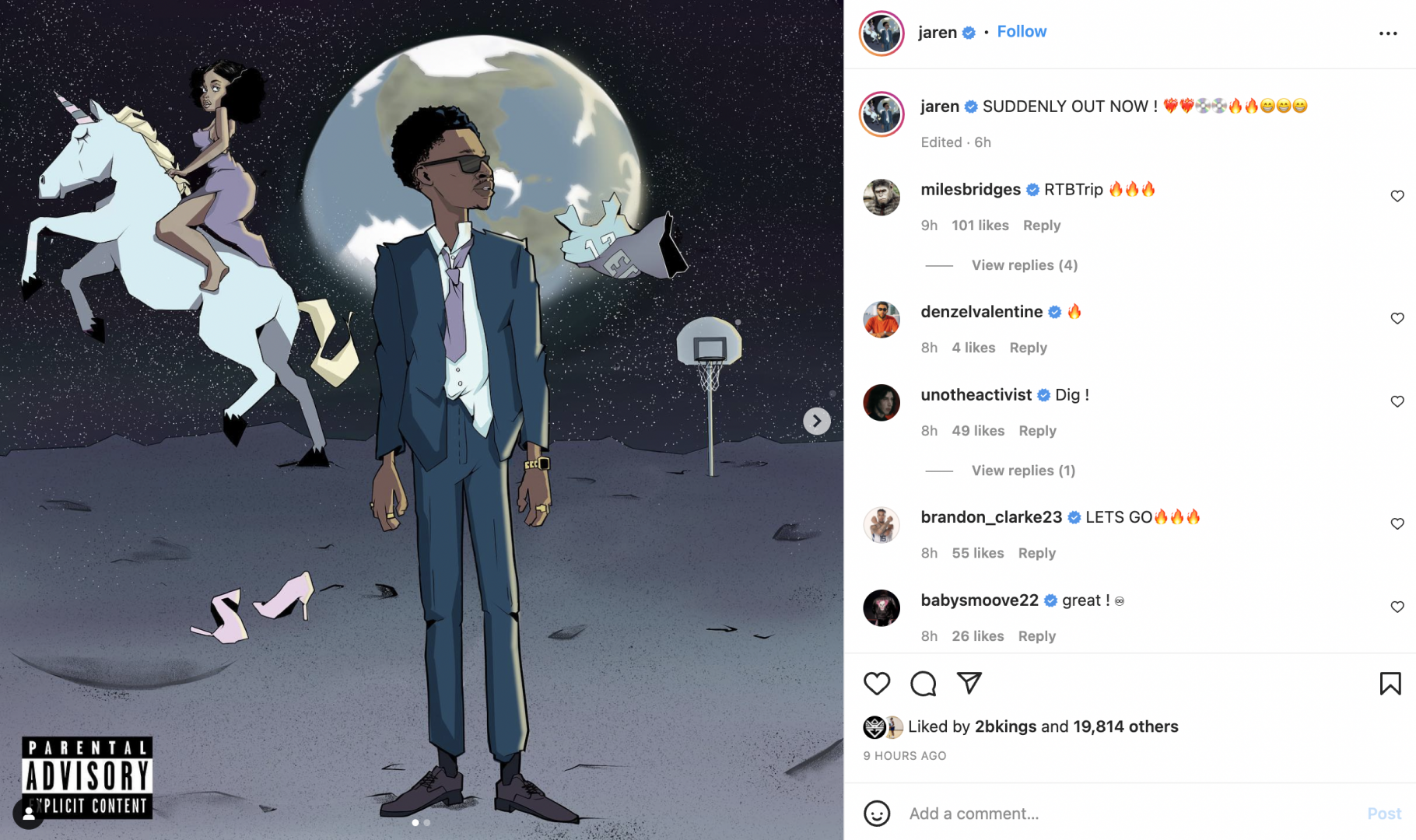 The album is a rap album released under Jackson's pseudonym "Triple J" and features a seven-song tracklist with a total run time of 16 minutes and 46 seconds.
Players across the NBA flooded Jackson's Instagram to show love for the release, including Denzel Valentine, Brandon Clarke, Wayne Selden Jr., and Miles Bridges, who's another hooper turned rapper during his free time.
Jackson joins a growing club of NBA players with side hustles in music, including Bridges, Damian Lillard, Marvin Bagley III, Andre Drummond, Lonzo Ball, and Aaron Gordon, among many, many others.
Jackson's having a strong season on the court for the Memphis Grizzlies as well. Through 59 games this season, Jackson is averaging 16.7 points, 6.0 rebounds and 2.2 blocks per game for a Grizzlies team currently sat third in the Western Conference with a record of 41-19.
As for Jackson's debut album, you can stream it now on Spotify or Apple Music.