SLAM Collabs with Actively Black on a Hoodie that Celebrates the NBA's First Black Players
Earl Lloyd, Chuck Cooper and Nat Clifton were the NBA's first Black basketball players. And yet, their names and their stories are far too often overlooked. The Actively Black x SLAM collaboration aims to change that, celebrating those three incredible pioneers.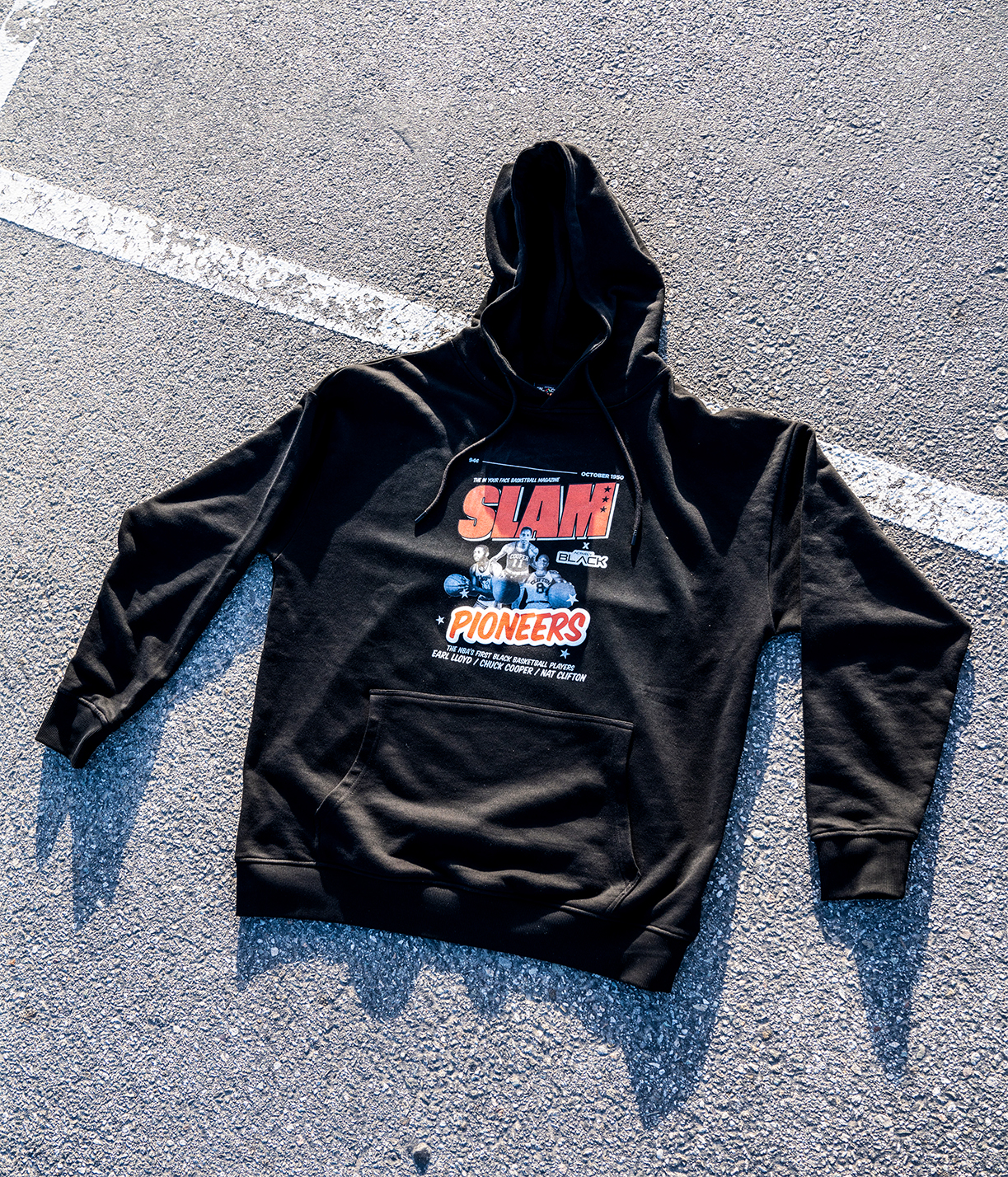 Our latest ØNE 'N DØNE collab celebrates the NBA's first Black players. SHOP NOW.
Lanny Smith, the founder of Actively Black, had hoop dreams of his own growing up. He overcame numerous obstacles, including a devastating foot injury, to realize his goal of putting on an NBA jersey. But just 33 days into his deal with the Sacramento Kings, Smith got hurt again, tearing cartilage in his knee. It marked the end of one inspiring journey, but the beginning of another. 
In 2012, with the backing of friends Stephen Curry and Anthony Tolliver, Smith launched an apparel brand called Active Faith. The company took off rapidly, supported by numerous athletes and eventually reaching customers in 74 different countries.
Actively Black, Smith's latest endeavor, was a project he had contemplated launching many times, but it was in 2020, following the murder of George Floyd, when he decided to pursue it fully. "I started to see these corporations and brands come out with all of these announcements and declarations on what they were going to do for the Black community," Smith says. "And to me, it felt very performative. It felt like it was part of a marketing strategy. It was at that moment that I decided I wasn't going to put the idea for Actively Black on the shelf anymore."
In just over a year, the brand has exploded. Actively Black makes premium athleisure apparel with a mission to re-invest in the Black community, focusing on programs that address mental health, physical fitness and more.
"One of the things for Actively Black that I wanted to do was help share certain stories that often get overlooked or haven't gotten their just due," Smith adds. That's what the Actively Black x SLAM "Pioneers" is all about, highlighting the stories of Lloyd, Cooper and Clifton. It displays the three men on the cover of SLAM, designed to look and feel as if it were made in 1950, when the trio broke the NBA's color barrier.
"We're all familiar with the Jackie Robinson story," Smith says, "but a lot of people don't know that these three guys were basically the Jackie Robinsons of the NBA."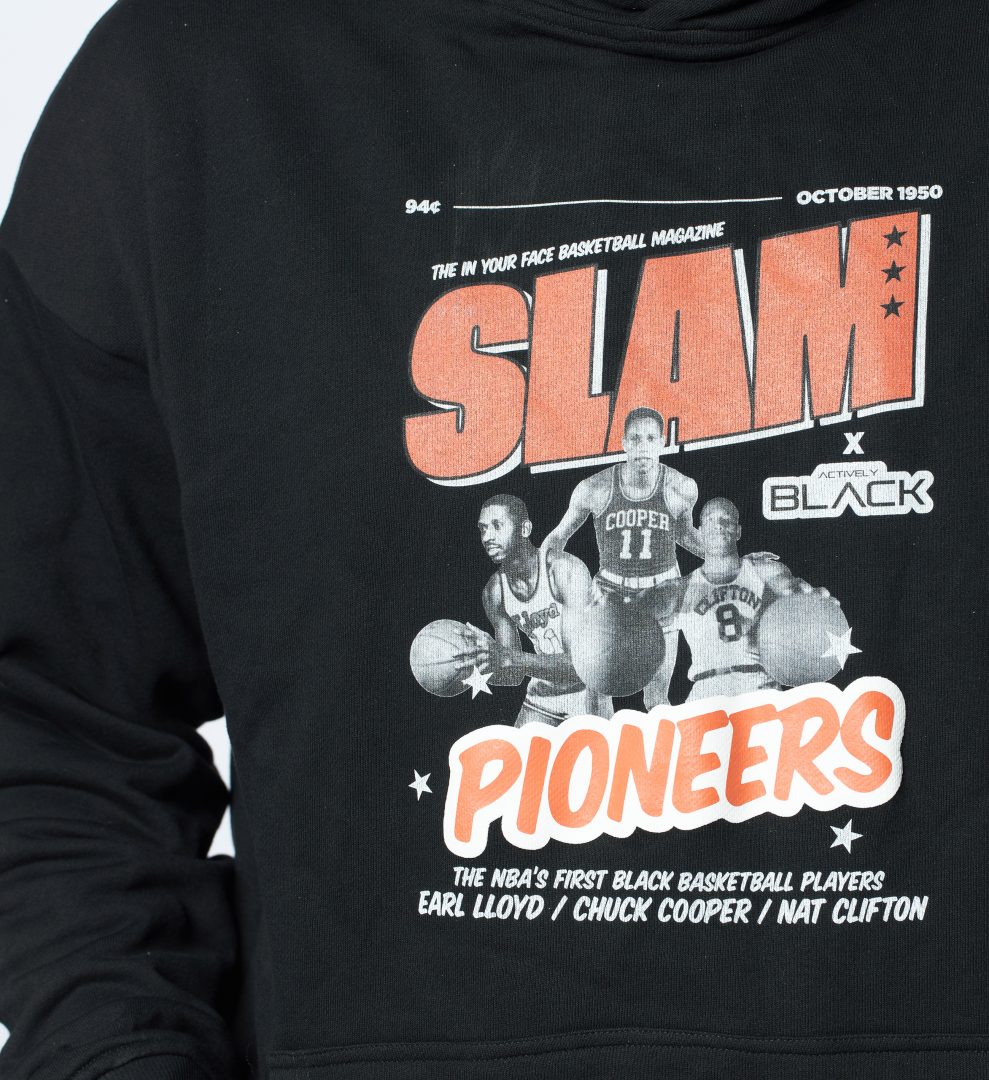 This special edition of "The Pioneers" hoodie was created in collaboration with the families of Earl Lloyd, Chuck Cooper and Nat Clifton.