Adidas was looking to break ground with the T-Mac 4. By 2004, Tracy McGrady had evolved into an unstoppable offensive force and his first three signature sneakers had done great. They all passed the eye test and McGrady's supreme level of play meant that they definitely performed well.
For the 4, adidas completely removed the laces and introduced the HUG system. Located in the heel, the new technology was built to provide customizable lockdown and support. Whoever was wearing the 4 had the power to make the sneaker as loose or as tight as they wanted. To adjust the fit, the wearer just had to flip the heel lever and turn the dial. There were also straps on the collar to ensure that your foot wasn't going anywhere.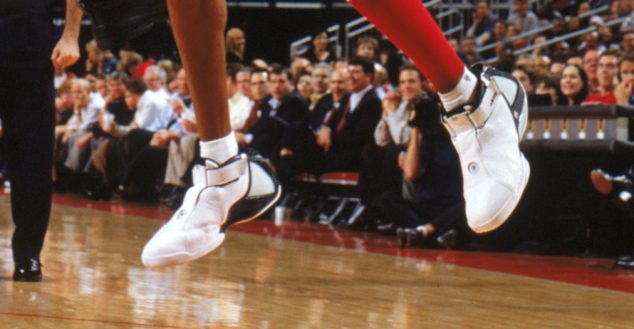 McGrady, traded from the Magic to the Rockets before the 2004-05 season started, spent his first season in Houston wearing the 4. He was coming off two consecutive seasons of leading the League in points per game with his pick-your-poison style of play. He could score off the bounce, slashing to the rim, from distance and by dunking on your head.
On an early December night in '04, with his Rockets facing a 10-point deficit in the final minute of play against the Spurs, McGrady, in a pair of white and black 4s, went bonkers. He authored perhaps the greatest comeback in League history. He went off for 13 points in 33 seconds, drilling the game-winner with two defenders surrounding him.
It was a movie, a moment that nobody has ever been able to replicate. In a legendary, Hall of Fame (!) career, McGrady's greatest moment came in the T-Mac 4.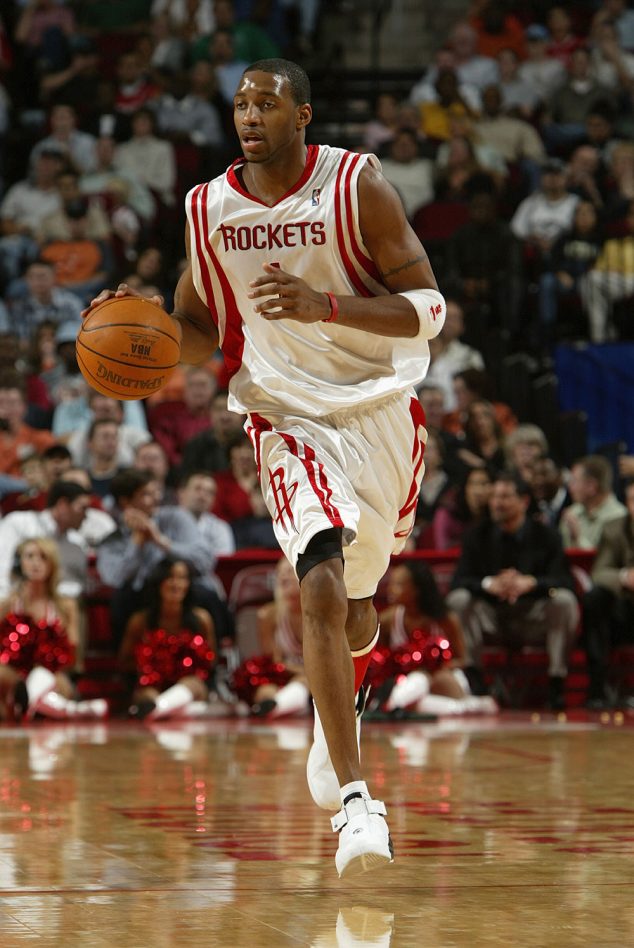 Photos courtesy of Getty Images