With the Chinese New Year (February 8) right around the corner, the NBA is set to launch their two-and-a-half week celebration. Check out the video above to see Stephen Curry and James Harden in the Warriors' and Rockets' Chinese New Year uniforms. Jeremy Lin also makes an appearance in the spot.
In addition to the uniforms and commercial, the League has big plans to help mainland China get involved in the NBA season. Here's more from the NBA:
To celebrate the launch of the Chinese New Year, NBA champion and four-time NBA All-Star Shawn Marion traveled to Chengdu today to help spread the joy of the holiday by hosting a basketball clinic and distributing gifts to underprivileged students at the NBA Hope School.


"We are grateful to our Chinese fans for welcoming all 30 NBA teams into their homes as they celebrate the Chinese New Year with family and loved ones," said NBA China CEO David Shoemaker.  "This holiday is about joyful family reunions, and we are thankful that our teams and players are part of the excitement and festivities."

For the first time, the celebration will showcase the games of all 30 NBA teams.  Fans in mainland China will also be treated to a record-breaking number of nationally broadcast games as China Central Television (CCTV) will air 18 games and Tencent will stream 31 games during the campaign.  In addition to CCTV and Tencent, fans will also be able to tune in to Guangdong TV, Beijing TV, BesTV, Videoland, Fox Sports, Elta, Taiwan Mobile, and NowTV to enjoy the games.

In the opener of a five-game showcase, LeBron James and the reigning Eastern Conference champion Cavaliers will visit Lin and the Hornets on Wednesday, Feb. 3 at 7 p.m. ET on Tencent.

Other highly anticipated matchups throughout the campaign period include:

• Curry and the defending champion Warriors facing Kevin Durant and the Oklahoma City Thunder on Saturday, Feb. 6 at 9 p.m. ET on CCTV and Tencent.

• In a rematch of the 2015 Western Conference Finals, Harden and the Rockets will square off against the Warriors on Tuesday, Feb. 9 at 10:30 p.m. ET on CCTV and Tencent.

• Kobe Bryant takes on James in Cleveland for the final time when the Los Angeles Lakers play the Cavaliers on Wednesday, Feb. 10 at 8 p.m. ET on CCTV and Tencent.

• The San Antonio Spurs visit the Clippers for the first time since last season's exciting seven-game playoff series on Thursday, Feb. 18 at 10:30 p.m. ET on Tencent.

And for the first time in NBA history, two opposing teams will wear Chinese character jerseys when the Wizards host the Warriors on Wednesday, Feb. 3 at 8 p.m. ET and when the Warriors host the Rockets on Tuesday, Feb. 9 at 10:30 p.m. ET.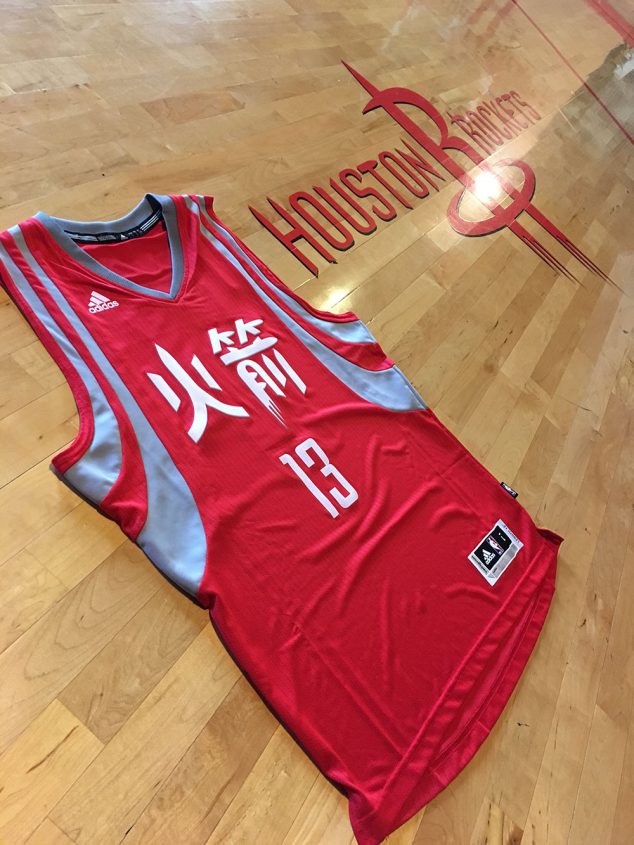 Stay ready for more information about in-arena celebrations and special gear from the NBA.