Will the Mystics be able to defend their title without MVP Elena Delle Donne? Will the Sky live up to lofty expectations? Will Stewie lead the Storm back to the top? Regardless of what happens, we're just hype that the W is back. 
The season tips off on Saturday, July 25 at noon ET with the Storm against the Liberty. Below is our 2020 preview to get you ready for the action. Let's go.
EAST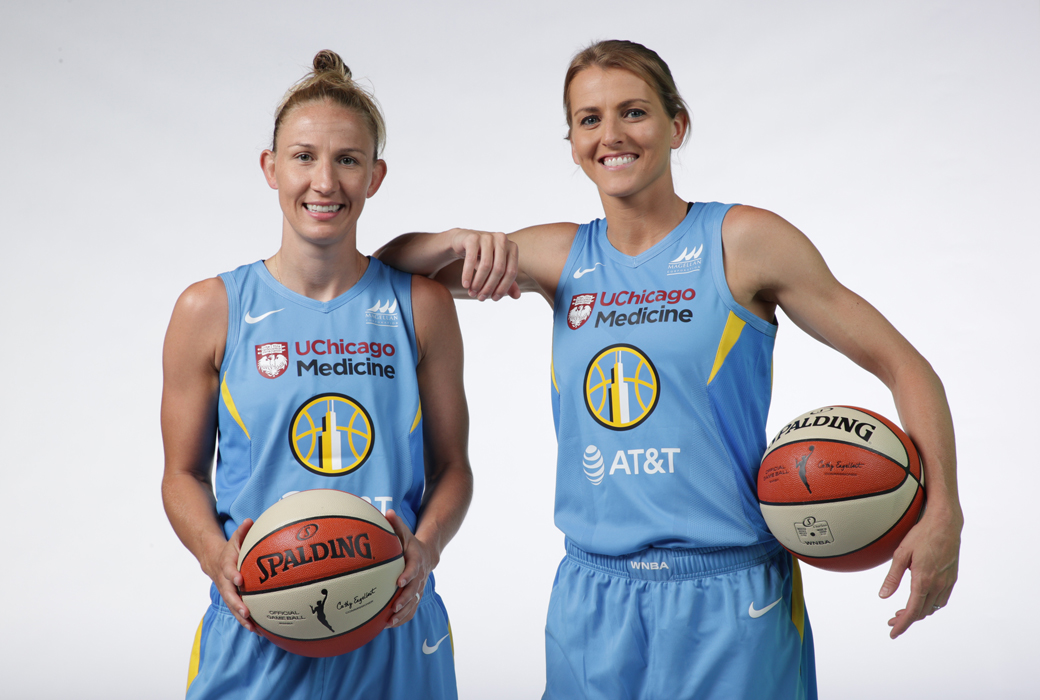 1. Chicago Sky
If there's one team everyone in the League should fear this upcoming season, it's the Sky. This Chicago group is one of the youngest in the League, so it's no surprise that they are also one of the most athletic. Behind prolific scorers in two-time Three-Point Contest champion Allie Quigley and Diamond DeShields, the Sky were second in scoring last season, just behind the champion Washington Mystics. Not only that—they were also  second in assists, in large part due to Courtney Vandersloot, the record holder for most assists in a single season. In keeping core pieces like Stefanie Dolson, Cheyenne Parker and Gabby Williams, while also picking up Sydney Colson and Azura Stevens, Sky Town has a lot to look forward to in the 2020 campaign.
2. Connecticut Sun
Connecticut came just short of the championship in 2019 with one of the strongest rosters in the WNBA, but this year's roster looks slightly different. Although they'll be without leading scorer Jonquel Jones, who has chosen to sit out over health concerns due to COVID-19, they won big time in acquiring DeWanna Bonner during free agency. Along with veteran guards Alyssa Thomas and Jasmine Thomas, Bonner will help fill the major scoring void. The big question for the Sun revolves around team chemistry, having lost on-court leader Courtney Williams, as well as having picked up multiple free agents this offseason.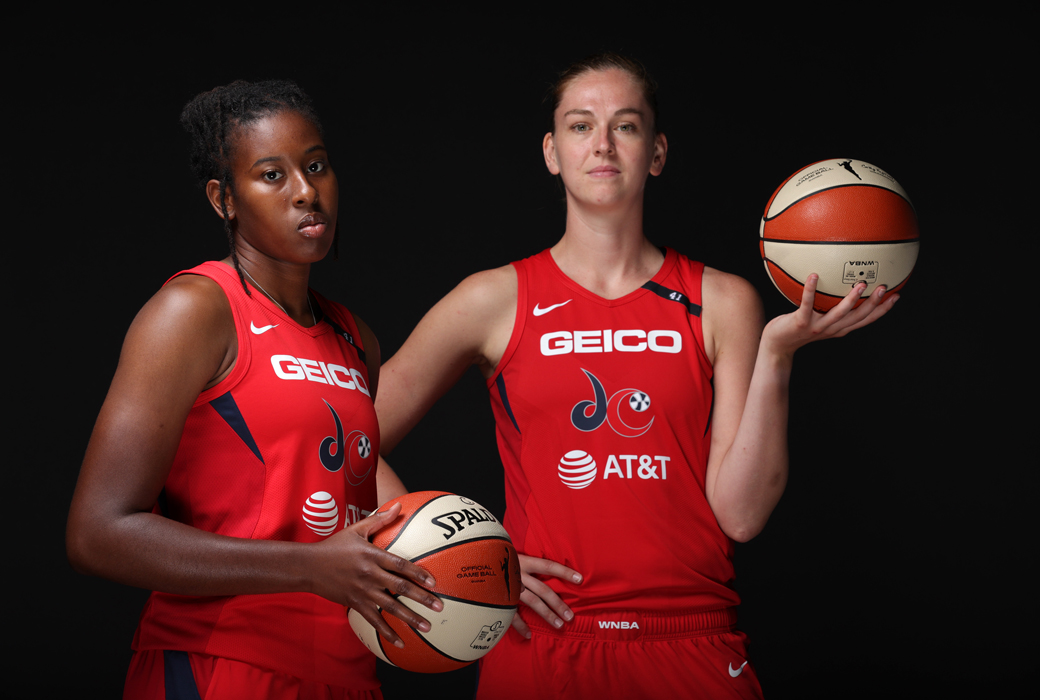 3. Washington Mystics
The reigning WNBA Champions will aim to defend their title in 2020, although they'll be without some major pieces. They took a big hit during free agency in losing Point God Kristi Toliver, and will be without 2019 MVP Elena Delle Donne and free-agent signee Tina Charles due to health concerns over COVID-19. Washington added vet Essence Carson to help fill the void of Natasha Cloud, who has chosen to sit out the season in order to focus on the fight for social justice. Even without some serious offensive pieces, they still have last year's Finals MVP Emma Meesseman, who will need to step up once again if the Mystics are to make another deep playoff run.
4. Indiana Fever
Indiana has struggled since their last playoff appearance in 2016, but this new squad could be considered the sleeper of the League. With lottery picks in the most recent drafts, the Fever are now young, quick and hungry to win. Indiana's biggest strength is their talented bigs, including Natalie Achonwa, Teaira McCowan and the 2020 No. 2 overall pick Lauren Cox. They also have strong young guards in Kelsey Mitchell and Victoria Vivians, who returns this season after missing last year due to a knee injury. Behind the veteran leadership of Candice Dupree and Erica Wheeler, as well as former Mystics assistant and new head coach Marianne Stanley, Indiana's ceiling is extremely high.
5. Atlanta Dream
Having lost Angel McCoughtry during free agency, Atlanta has a lot of question marks around this upcoming season. With significant movement in the offseason, the Dream's roster has several new faces playing together for the first time. Courtney Williams and Shekinna Stricklen join the team after a WNBA Finals run with the Sun last season, and therefore will need to provide leadership in the locker room. Additionally, their frontcourt crew of Elizabeth Williams, Glory Johnson and Kalani Brown is extremely strong. The future definitely looks bright for the Dream, as they also picked up scoring sensation Chennedy Carter in this year's Draft.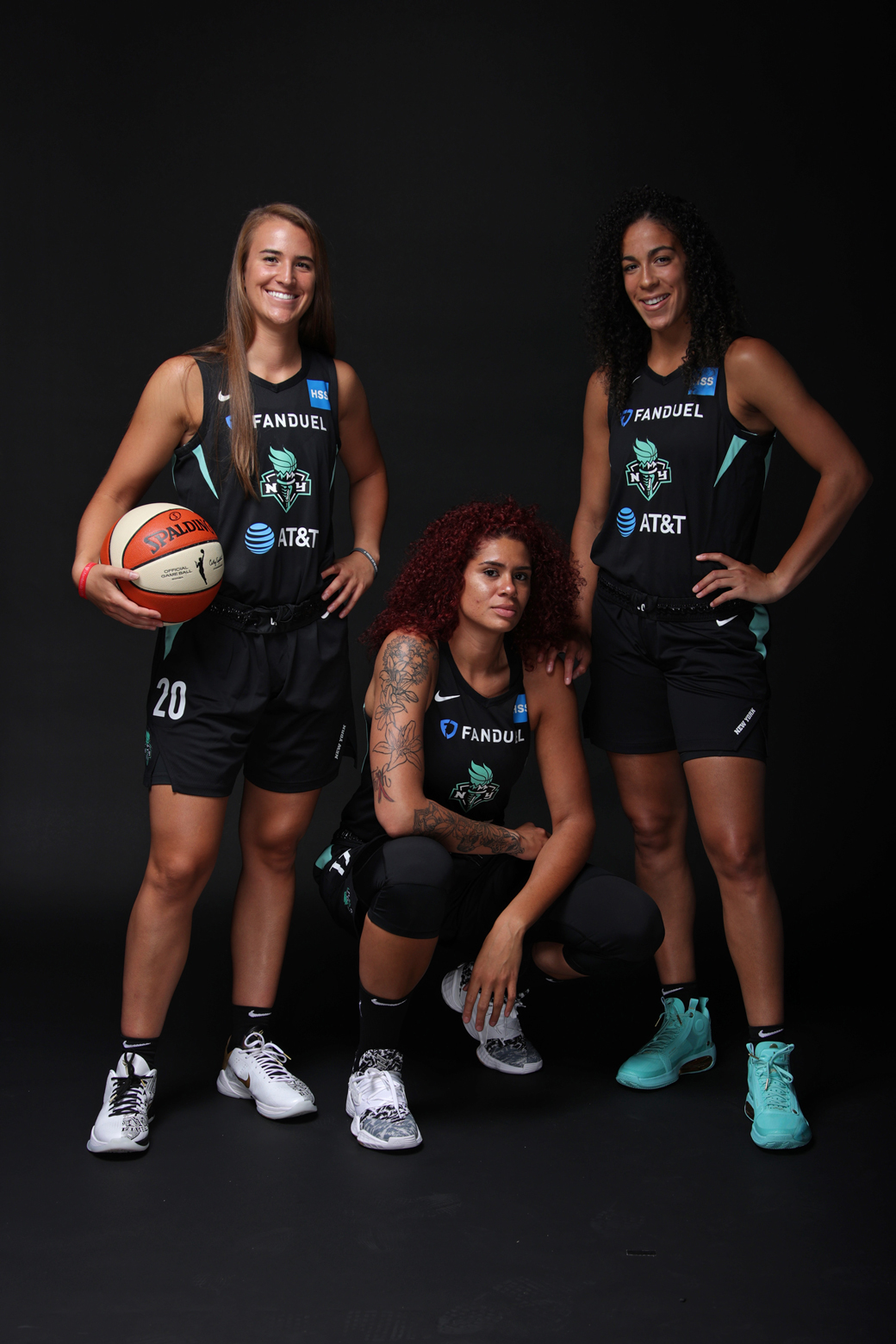 6. New York Liberty
The team with the most unknowns is the new Brooklyn crew. With one of the most inexperienced rosters, new head coach Walt Hopkins will need to rely on veterans Layshia Clarendon, Amanda Zahui B and Kia Nurse to help transition the rookies into the pros. That being said, the Liberty have some of the best prospects from this year's draft, including NCAA phenom Sabrina Ionescu and former Husky Megan Walker. If Sabrina, Megan and the rest of the rookies are able to adapt quickly, the Liberty could have a surprisingly successful season. New York will be without Asia Durr, though, who decided to opt out of the 2020 season due to health concerns over COVID-19.
WEST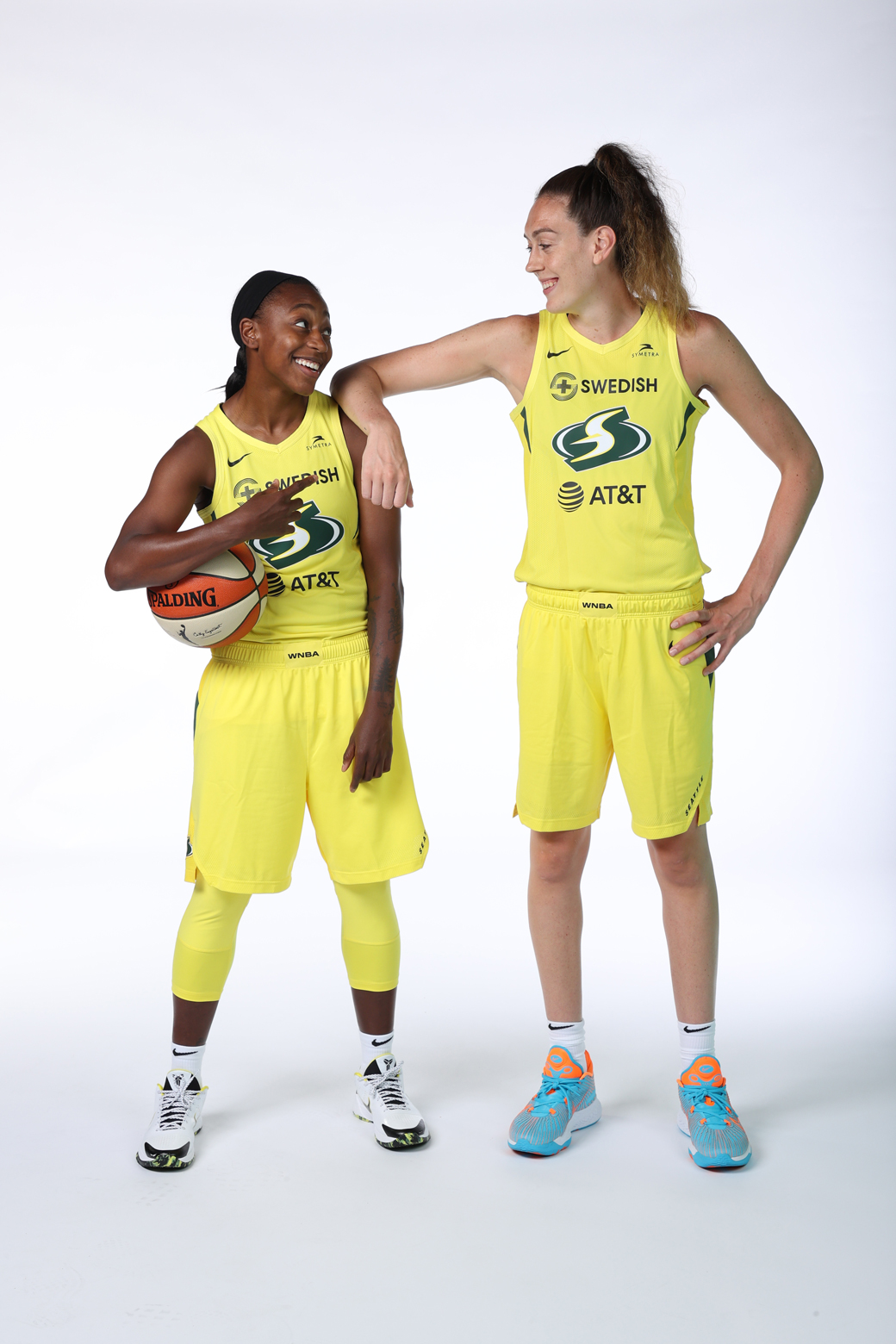 1. Seattle Storm
The 2018 championship team is finally back together after a year of many injuries, and we have a feeling they're about to pick up right where they left off. Stewie is back, Sue is back, and the best part is that a lot of the younger players now have more experience to help take Seattle back to the top. We witnessed Jordin Canada and Jewell Loyd really come into their own in 2019, leading Seattle to the second round of the playoffs. With last year's Defensive Player of the Year Natasha Howard, as well as new additions in Morgan Tuck and Epiphanny Prince, the Storm are destined for another title run.
2. Phoenix Mercury
Skylar Diggins-Smith, Brittney Griner and Diana Taurasi are the new "Big Three" of the WNBA, and they're likely to take the Mercury near the top at IMG this summer. Phoenix already had a stacked roster and the addition of one of the best scoring guards in the League only makes them that much better. With Bria Hartley and 2019 champion Shatori Walker-Kimbrough joining the mix, there's no doubt that Phoenix has the deepest roster in the League. Diana "The GOAT" Taurasi is back this year after missing most of last season due to injury, which makes Phoenix one of the early favorites to win it all.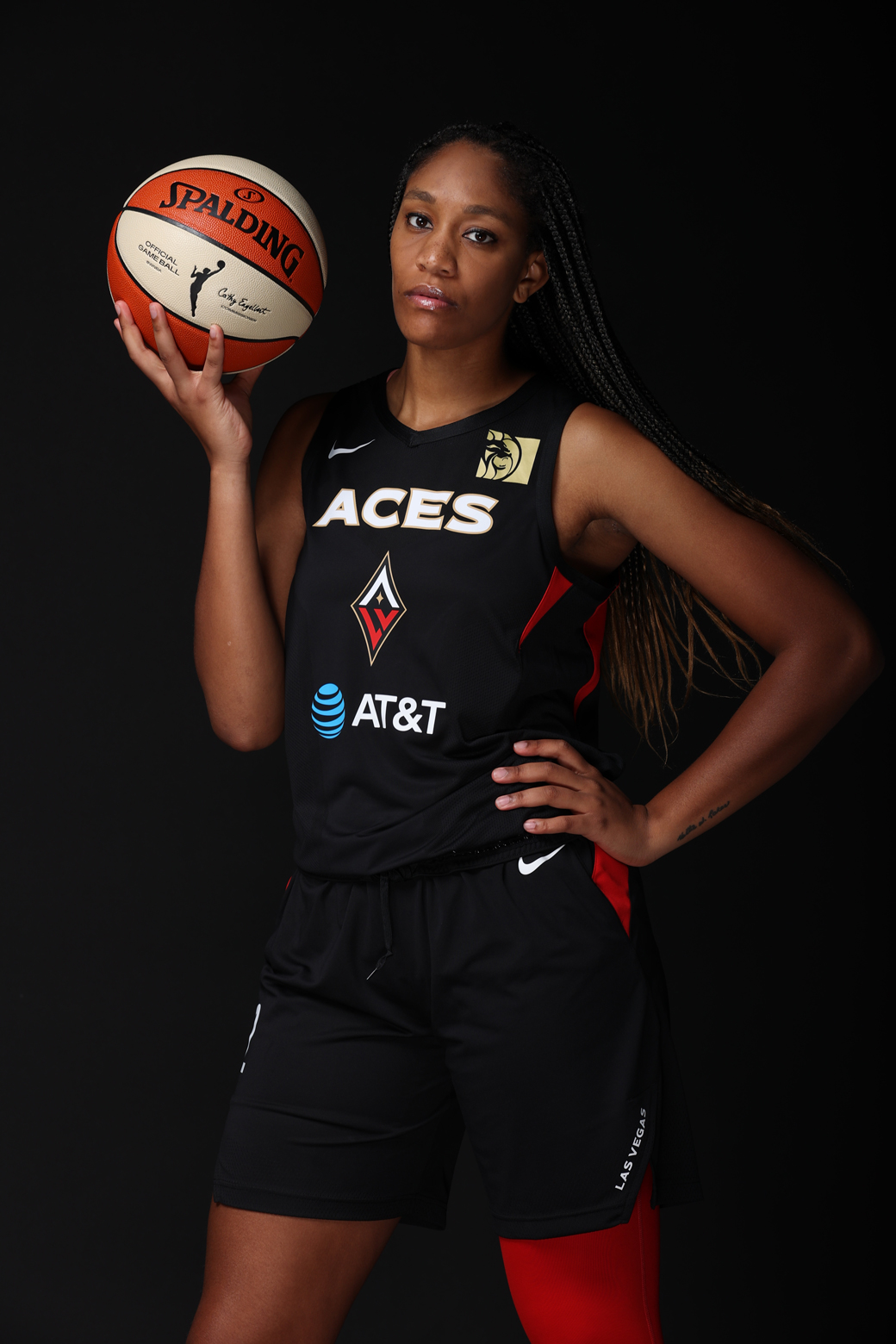 3. Las Vegas Aces
The Las Vegas Aces are one of the top teams to watch in 2020. In another major free agency move, Vegas picked up Angel McCoughtry, who adds the experienced guard play they have been missing. Although they'll be without Liz Cambage (due to health concerns over COVID-19) and Kelsey Plum (due to a torn achilles suffered in the offseason), the Aces roster is still strong. With some of their major players missing, 2018 Rookie of the Year A'ja Wilson is set to have another breakout season and potentially be an MVP candidate.
4. Los Angeles Sparks
You know the competition in the West is great when the Sparks are somehow in the middle of the pack, even though they have one of the greatest players ever hooping for them. The big question for L.A. this year is how Coach Derek Fisher implements his offensive system with top scorers Candace Parker, Nneka Ogwumike, Chelsea Gray and Riquna Williams. The Sparks also picked up Brittney Sykes and longtime rival Seimone Augustus. If Coach Fisher and his staff are able to put together a game plan that gets everyone on the roster involved, the Sparks could be the team to beat in the West.
5. Minnesota Lynx
Cheryl Reeve's Lynx look a lot different than most years, as they continue their rebuilding period. Their leader, Maya Moore, has continued her inspiring path of pursuing social justice reform, which leaves Sylvia Fowles as the veteran in the locker room. The Lynx have lots of promising young talent on the roster, including 2019 Rookie of the Year Napheesa Collier. They also picked up some strong prospects in this year's Draft with Mikiah Herbert Harrigan and Crystal Dangerfield. With sharpshooters Rachel Banham and Lexie Brown, the Lynx still have a chance at a solid season that could help develop a lot of their talent for the future.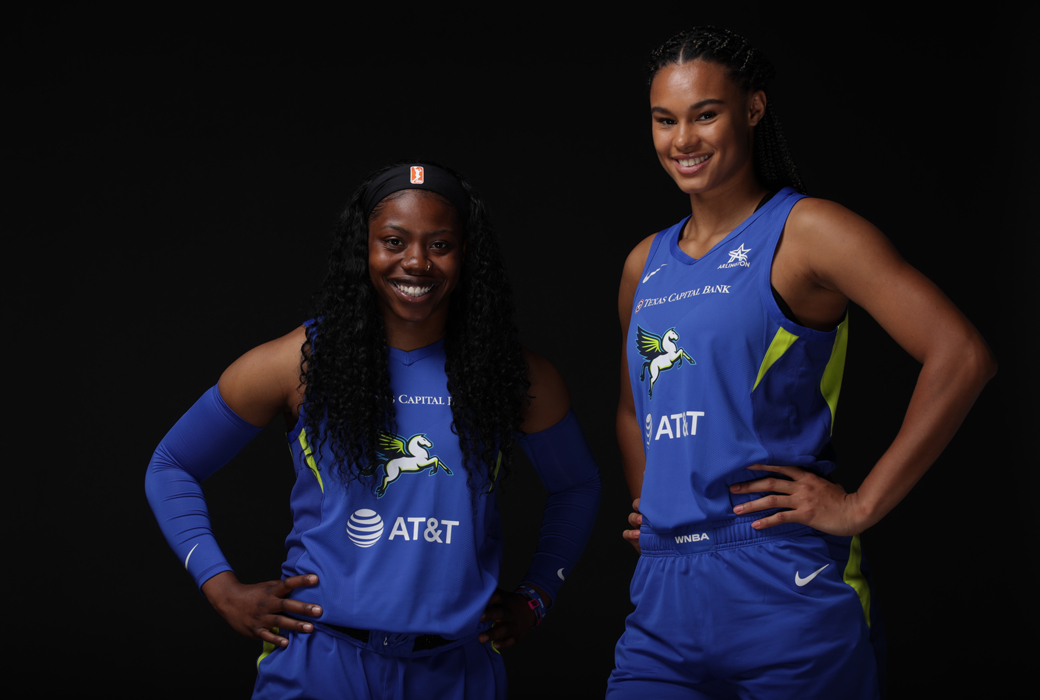 6. Dallas Wings
Dallas has the most inexperienced roster in the West, but don't let that fool you—they have some true bucket-getters on their squad who are poised to have big seasons. All eyes will be on 2019 Rookie of the Year runner-up Arike Ogunbowale, who averaged 19.1 points per game in her first season. Most exciting, though, is their pickup of Katie Lou Samuelson, who didn't see much playing time with Chicago last year. As a UConn product, you know she's bound to be a sponge and learn quickly how to be implemented into the offense, especially under head coach Brian Agler. With the addition of top prospects Satou Sabally and Bella Alarie, the Wings are low-key our favorite to shock the League this season, potentially even clinching a playoff spot.
—
Camille Buxeda is a Senior Content Producer at SLAM. Follow her on twitter @CamilleBuxeda.
Photos via Getty.