Anthony Ianni, the First DI College Basketball Player with Autism, Describes His Journey
For roughly a decade, Anthony Ianni didn't know about his autism diagnosis. In hindsight, he's thankful for that innocence; as a young kid, he doubts it would have made any sense to him. But he still vividly remembers the moment that he found out.
He was at home, in East Lansing, Michigan, and summer was winding down. Before long, Anthony would be starting his freshman year at Okemos High School. For the time being, though, he lounged in the family's den watching his beloved Detroit Tigers, when his parents suddenly called from the living room.
They were forthright with the news and held nothing back. Anthony had been diagnosed with Pervasive Developmental Disorder, a form of autism, at the age of four, they explained. Doctors and experts in the field—though far less was understood about autism at the time—predicted that Anthony would barely graduate from high school, never go to college and likely end up in a group home with other kids on the spectrum.
"I remember going back to the den and turning the TV on mute for a minute," Ianni says. "And then, all I kept thinking about in that minute was, Alright, you know what you have. You know why some people have bullied you, teased you and disrespected you for your whole life. You know what doctors and professionals have said about you.
"So let's go shut some people up."
---
Sports were always a big part of the Ianni family. Both of Anthony's parents—Greg and Jamie—were collegiate athletes, and Greg went on to pursue a career in various NCAA athletic departments. He eventually settled into a position at Michigan State University—his alma mater—and would bring Anthony along to basketball and football games, where signs of his autism became apparent.
The flashing lights. The rowdy fans. The abrupt noises. It was sensory overload. Anthony was particularly sensitive to the sound of the scoreboard's buzzer, which often triggered what he described as "freak out moments."
Still, he fell in love with these environments. As he got older, he learned to control them, covering his ears when the buzzer was about to go off and adjusting to the general commotion. He also fell in love with the sports themselves, specifically basketball. At seven years old, he began to play the game competitively; and by eight, he was telling legendary Spartans coach Tom Izzo that he would one day wear a green and white uniform. As a kid from the Midwest growing up in the '90s, Anthony looked up to Michael Jordan and the Chicago Bulls. Their reign over the NBA caused his own passion for basketball to increase.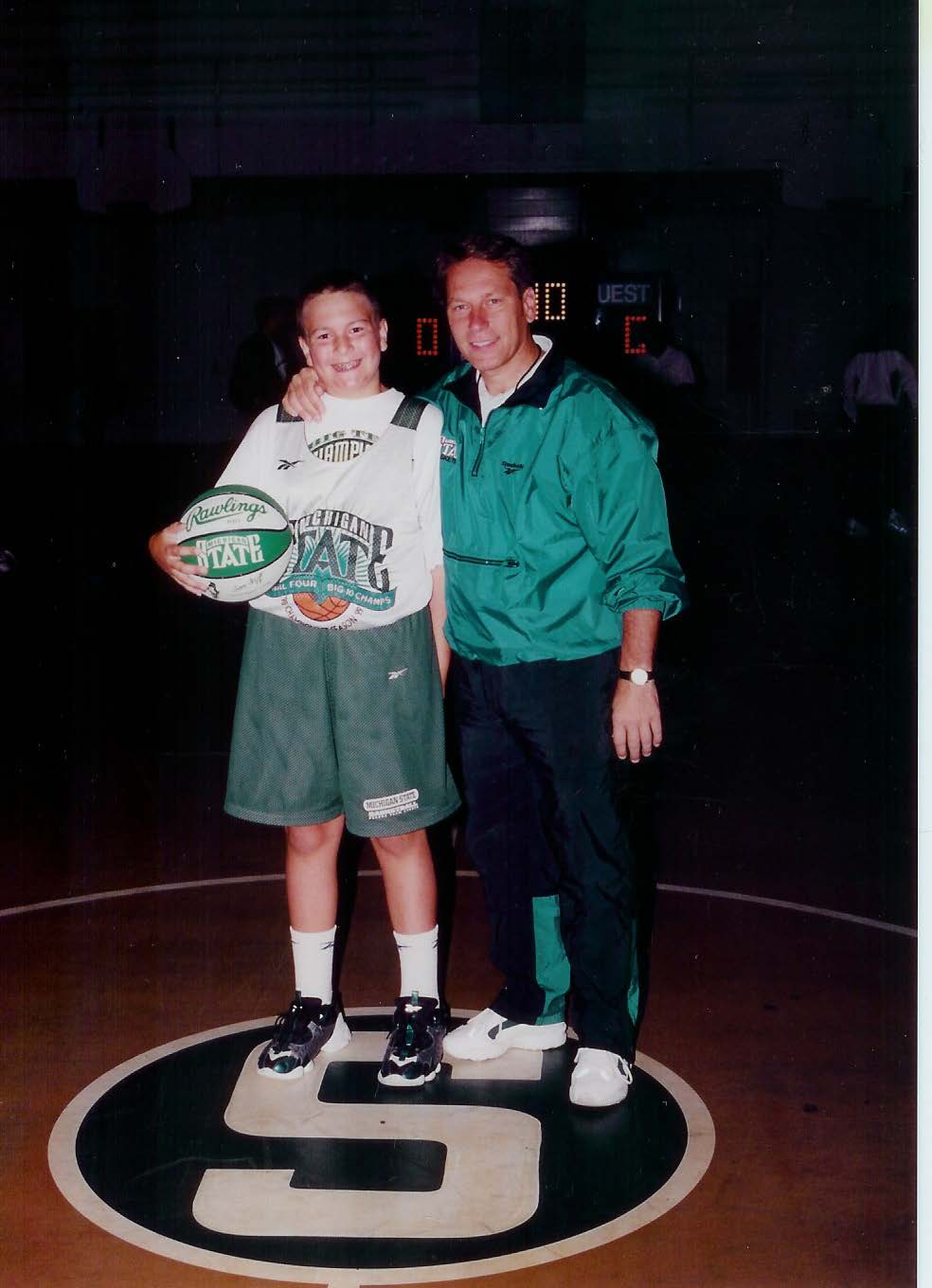 Ianni already had the size and gradually developed the skill, but his autism presented challenges on the court, mainly with communication. "If you were to tell the 12 or 13-year-old me to go stand on the block or go post on the block, that's where I would go," he says. "I would stand on that block and when my parents would ask me, Why were you just standing there? Move to the other block or move side to side. My answer was always, No, mom, coach told me to stand on the block. That's what he told me to do. So just the language stuff. I took things, and still take things, very seriously and literally." One silver lining, he explains with a chuckle, is that trash talk never affected him—"I wouldn't be able to tell if they were being serious or joking."
By the time he reached high school, basketball had become Anthony's main outlet—his escape from the hardships of everyday life and his sanctuary to find peace. "I've learned to find many different coping mechanisms, if you will, being on the autism spectrum," he says. "So when I was in high school, if I was really stressed out or had high anxiety or was about to have some type of wig out moment, I would just grab my mom's car keys and go to the high school gym for like two hours and shoot. Because basketball, whether it was just shooting free throws or working on my post game or dribbling, that was my way of getting away from the world. All I had was a ball and a hoop. That was my getaway from the world and it was really putting me into a better place. All that stress and anxiety would just be gone once I stepped in the gym. That was my place of calm. That was my place to be happy."
All the while, Ianni clung to his dream of one day playing for Coach Izzo at Michigan State, despite what professionals had predicted for his future and the bullying he had endured throughout his childhood. He relished the opportunity to prove people wrong. He embraced being the underdog. "I always woke up every day wondering who was going to doubt me. And if somebody ever did, I took it to heart," he tells SLAM. "I always said, Alright, you know, if you don't think I can do this, then go ahead and sit down in your comfortable chair right there and watch the show."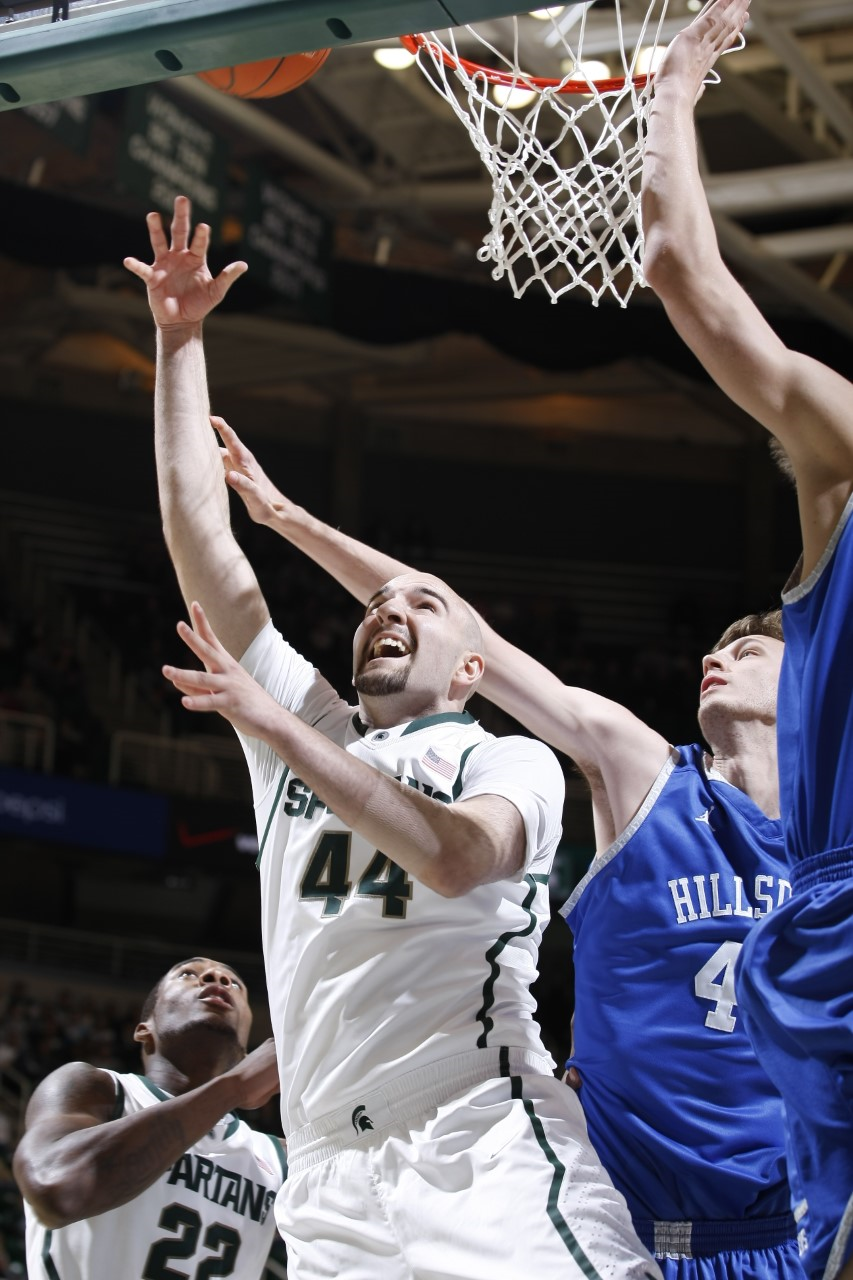 Inspired by the doubters, Anthony—a 6-9 big man—blossomed into a star at Okemos, averaging 10.8 points, 8.0 rebounds and 3.0 blocks per game as a senior and helping to lead his team to a league championship. Upon graduating, he accepted a full scholarship to Grand Valley State University, a Division II school in Allendale, Michigan. After two seasons with the Lakers, Anthony transferred to Michigan State to finally fulfill his dream—the one virtually nobody thought possible. He walked on to Coach Izzo's squad, becoming the first Division I college basketball player with autism.
Anthony's experience at MSU somehow lived up to his lofty expectations. The entire staff adapted to his autism—taking the time to walk him through plays when Ianni couldn't process it as quickly and ensuring that he understood certain terminologies—but pushed him just as hard as everybody else within the program. Izzo had promised that from day one.
"When I transferred to play for him at Michigan State, he and I had a one-on-one meeting before I arrived on campus," Ianni recalls, "and he said to me, Look, you're going to be pushed harder than you've ever been pushed in your entire basketball career. And just because you have autism doesn't mean I'm going to treat you any differently. I'm going to treat you and coach you how I've treated and coached every other player that's come before you and that'll come after you. And I said, Coach, that's all I want."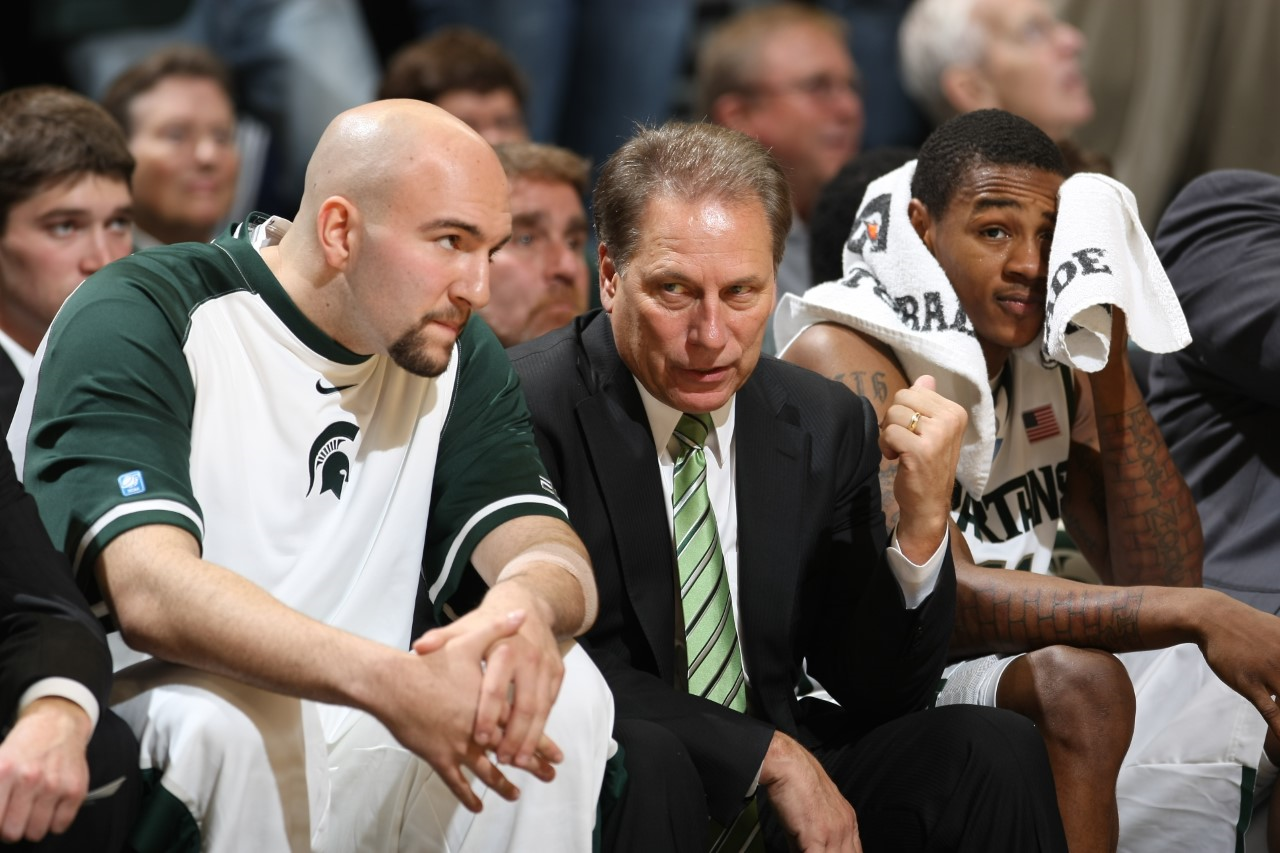 Ianni joined a roster that included future NBA All-Star Draymond Green and would go on to be a two-time Big Ten champion and a member of the MSU team that reached the Final Four in 2010. He was also the recipient of the 2011 Tim Bograkos Walk-On Award and the 2012 Unsung Player Award.
In 2012, Anthony proved the doubters wrong again when he graduated from Michigan State with a degree in sociology. He has stayed close to the game ever since, serving as an assistant coach for the girls varsity team at Livonia Churchill High School and touring the country as a motivational speaker to share his story. He recently wrote a memoir (Centered: Autism, Basketball, and One Athlete's Dreams) that traces his incredible journey in intimate detail, from his autism diagnosis to the bullying he suffered through as a kid to his incredible rise in basketball.
"To me, it's an underdog story," Anthony says of the book. "When I first signed with my agent, Joe Perry, a couple of years ago, the first thing he thought about when he read the book proposal was the movie Rudy. And it's funny because Ray Weathers, one of our basketball alums, he referred to me one time as the 'Rudy of Michigan State Basketball.' So when Joe told me that, I was like, You know what, that's what I want this story to be. I want this story to be this current generation's underdog story that they go to, that they can read about and relate to.
"I know a lot of people might not be able to relate to my story, but you know what, the one thing that I want my story to do is give people a lot of hope and inspiration," he continues. "I want this story and this book to be that number one inspirational guide that people can look at. But I also want people to know that this is not just an autism book, it's not just a sports book, it's not just a Michigan State thing. This is an autism story, it's an underdog story, it's a basketball story; and it's about an athlete not just achieving his dream, but at the same time, overcoming so many obstacles and challenges in the process to get to that dream."
---
To purchase Anthony Ianni's new memoir, click here.
Photos via Michigan State Athletics.