South African illustrator, graphic designer and street artist Karabo Poppy developed a love for the game of basketball, and the culture that surrounds it, from her three older brothers, who introduced her to everything from rap music, street art, and the connection between the game and Black culture. 
That adoration never wavered, and flash forward to today, the award-winning creative has collaborated with SLAM to reimagine the SLAM 242 cover of Boston Celtics superstar Jaylen Brown for their Artist Series.
"I think my brothers kind of taught me all of the contemporary culture and different kinds of Black identity [that surround the game]," Poppy says over Zoom. "…And because they played it and consumed so much media around it was very easy for me to fall in love with the game even faster because I kind of grew up so organically with it all around."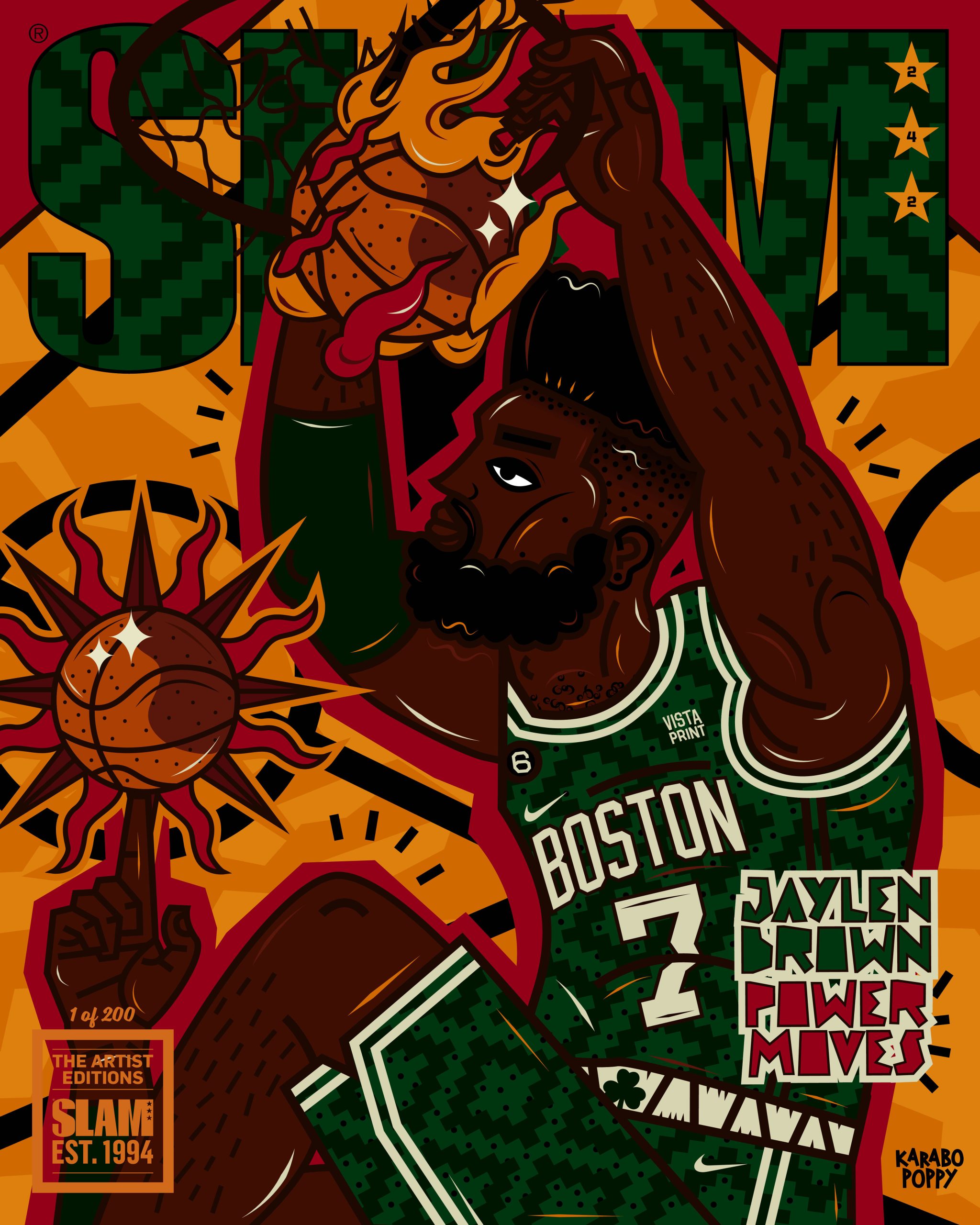 Get your copy of this exclusive SLAM Artist Series cover designed by Karabo Poppy.
When it comes to creating art that will be showcased in a different country, Poppy approaches her work with intention by paying homage to her home country of South Africa. Having grown up in a small town, Poppy eventually moved to a bigger city and draws inspiration from that environment, specifically all of the movement of people and the public transportation.
That's reflected within her rendition of the Jaylen Brown SLAM 242 Artist Series cover, where she captures the dynamic movements in Brown's elite game while also incorporating African patterns and symbolism—specifically the meaning of the sun and fire.
"I think a symbol that runs through the entire African continent, which is a pretty difficult thing to do to find—golden threads throughout such a diverse continent—but the sun being seen as something positive and something that is going to bring growth [and] brings life. I wanted to show basketball in the same sense as something positive and growing, moving forward and looking towards new things as well." 
Poppy's storytelling perfectly encapsulates the energy and impact of the Celtics All-Star, from his elite playmaking and powerful dunks to the fire and drive he has in wanting to make a difference within the Boston community and beyond.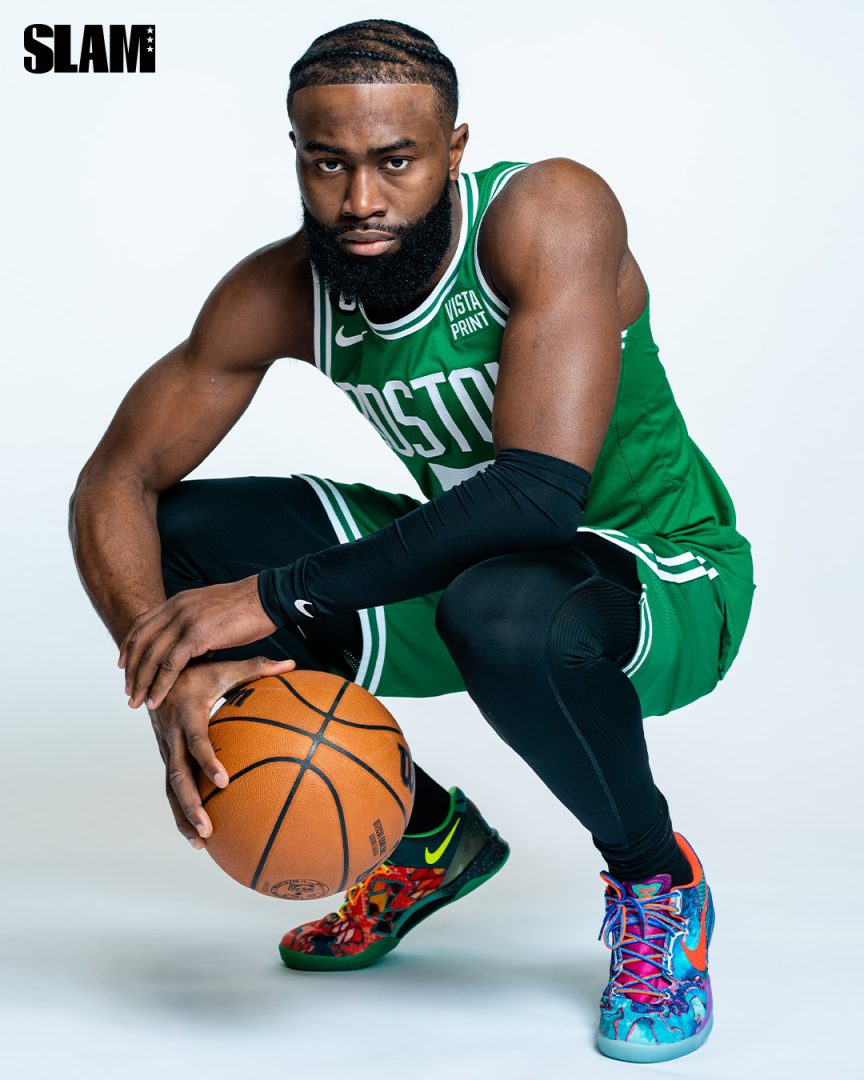 The cover is a visual representation of what the SLAM 242 cover line—POWER MOVES—truly means to her. As Brown told SLAM in the exclusive cover story, he's driven by his higher purpose, and so is Poppy: as she continues to make waves as a creative, she also wants to spotlight her South African identity and use her platform to empower others.
"My art speaks not only about just creating beautiful images but about identity, conversations around that, culture and looking at traditional African aesthetics versus contemporary African aesthetics. It speaks towards inspiring people who have grown up the say way and have heard the same kind of voices either from parents or people that they're very close to. Art is something super important to me and I've also always wanted to travel the world—I didn't get the opportunity to do that when I was much younger but as soon as I started working, art opened that door for me and that has only made it better.
I see it not just as my career [or] just my purpose, but also my responsibility to create art that is authentic and contemporary and still follows all of the things that I've learned about my traditions and culture and representing it in a way that hasn't been seen before."
Whether it's through art or the game of basketball, wanting to inspire and representing African and Black culture is a major power move. The SLAM 242 Artist Series is available now.