Azzi Fudd is driving home with her family through the endless cornfields of the Midwest in early July. Her body aches after having played six games in three days, but the pain is secondary to the joy of having played her first organized basketball game in four months.
As the coronavirus pandemic spread across America, seasons were prematurely ended, gyms were closed and team practices became a thing of the past. Basketball took a back seat as the country attempted to contain the deadly virus.
Considered the No. 1 prospect in the 2021 class, Azzi (pronounced A-Zee) resolved to make the most of the situation. Her parents—former hoopers themselves—spray painted a three-point line on the road outside of their house. They located safe places for outdoor workouts. They got more training equipment for their home.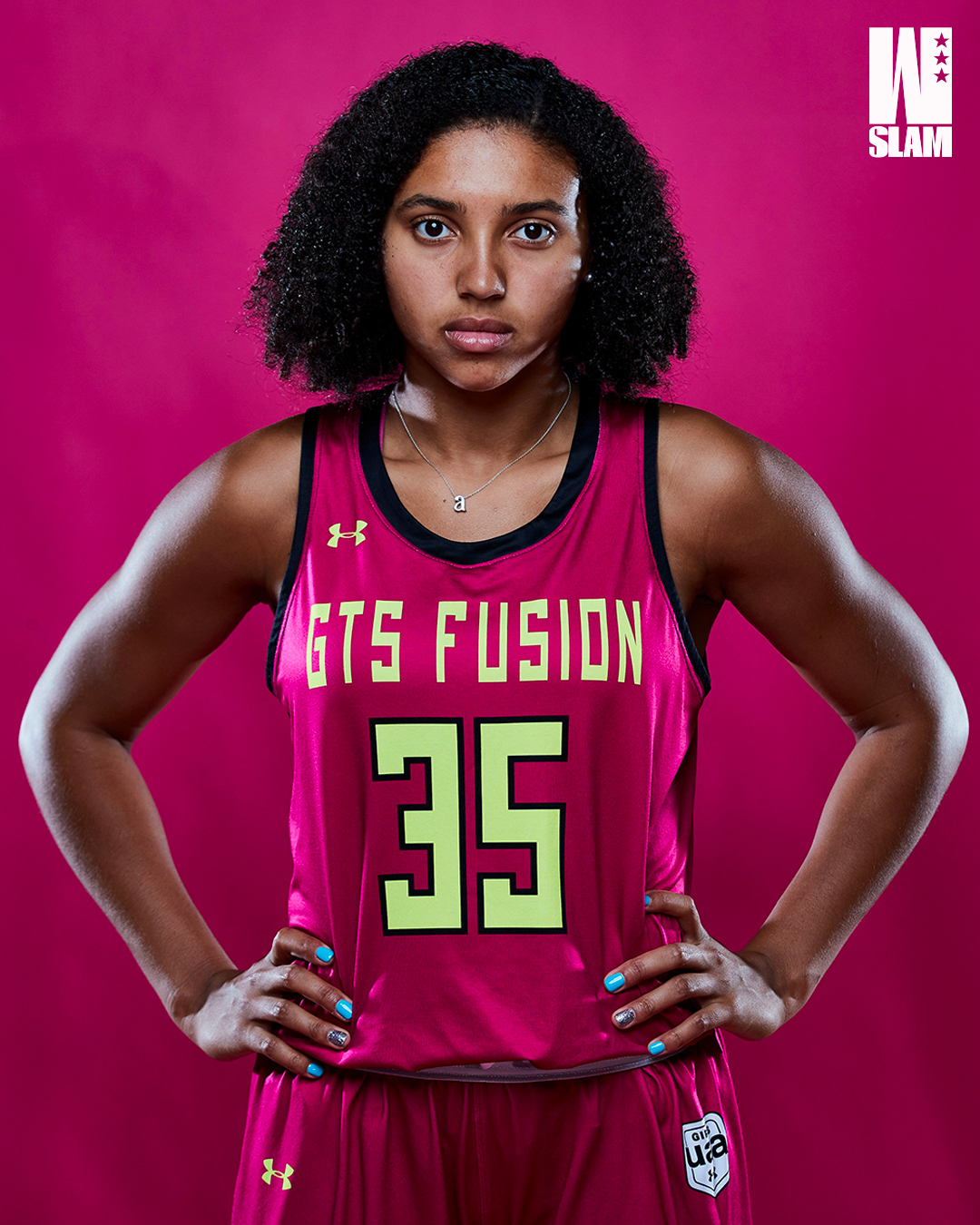 "We were like, All right, we have to find the positive out of this, so what do we need to work on?" Fudd says. "Obviously, you can't work on too many things. You need to find a few things you want to really focus and hone in on."
She went to work on her game. Every day, she trained her post moves, floaters and three-point shot. Just as importantly, she was able to spend time strengthening her surgically repaired knee.
When SLAM first spoke to the Washington, DC, native for this story back in April of 2019, she had just become the first sophomore to be named the Gatorade National Girls Basketball Player of the Year. She led St. John's College (DC) High School to a spot at GEICO Nationals. At the time, Elena Delle Donne told SLAM, "She's got everyone's attention, even in the W."
But life always has a way of throwing obstacles at you. "I feel like it happened four, three years ago," says the 5-11 guard. "It feels like forever ago."
After her incredible sophomore season, Azzi was playing in a 3×3 tournament with USA Basketball when her right knee gave out. She tore both her ACL and MCL. Basketball, which had given her so much, had been temporarily taken away.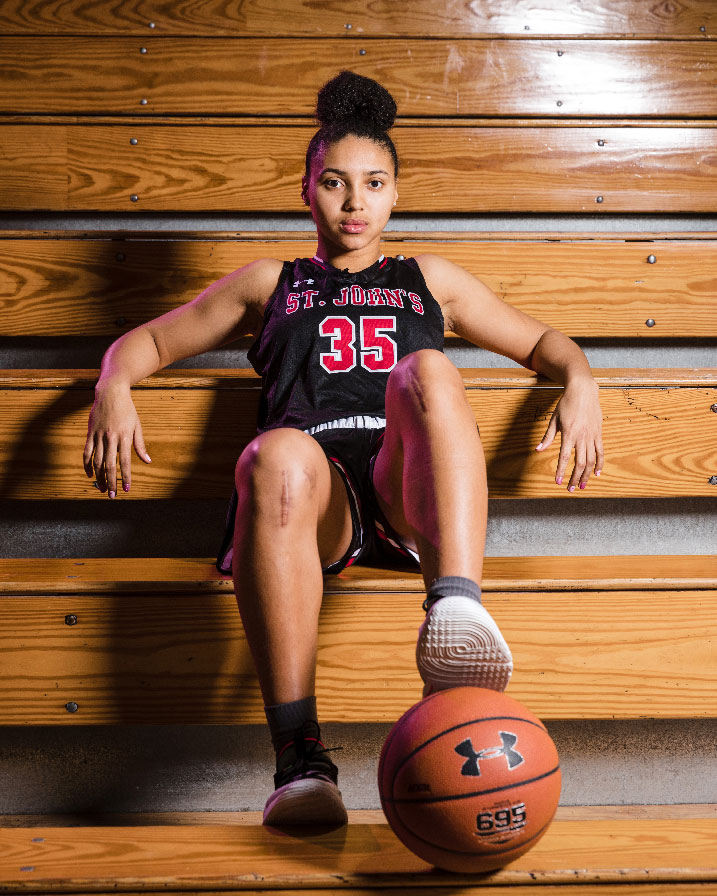 "I had to delete my Instagram because that's all I saw when I would go on—everyone else playing," Fudd says. "And it was me, sitting on the couch, rehabbing, trying to bend my leg when everyone else was getting to do what I wanted to do."
During her rehab, Azzi was invited to the Mamba Sports Academy to work out with Kobe Bryant, his daughter Gigi, and the Mambas last November. "[Kobe] was like, Yo, Azzi got that red dot," remembers Azzi's father, Tim Fudd. "Here's one of the top-two players in the world in my opinion, ever, saying that my daughter has a laser for a shot."
She worked her way back on to the court in early January—still a step slow, but looking more and more like herself each game. Handle, precise. Defense, stifling. Jumper, red dot.
Just as Fudd began to catch a rhythm, the season was cut short by COVID-19. To make matters worse, two people close to Azzi—a childhood friend and grandfather-like figure from her rec center—passed away earlier this year.
Through all the pain and uncertainty, basketball has provided direction and hope. Even with the world flipped upside down, the game stays rooted.
While on the nine-hour drive home from her first tournament in months, Fudd reflects on some important lessons learned.
"Since I tore my ACL until now, it has taught me to really cherish the moment and the things and the people in my life where I am," she says. "Don't stay in the past and don't be too focused on the future. Be present in the moment and value what you have.
"This year kind of hit me differently on the mental side of things. It's made me—not just basketball—it's made me look at life from a different perspective."
With so much out of her control, Azzi has come to cherish the moment that she has now. As basketball slowly, cautiously returns, she'll be locked in and laser-focused every time she steps on the court.
Red-dot sniper mode activated.
—
Ryne Nelson is a Senior Editor at SLAM. Follow him on Twitter @slaman10.
Portraits by Stephen Gosling (St. John's jersey) and Johnnie Izquierdo (GTS Fusion jersey)