With less than a minute left and with her team up by only 2 points, Betnijah Laney was ready to dance.
With the ball in her hands, she cha-cha-ed back and forth with her handle, challenging Brittney Griner outside of the paint. When the Liberty wing finally found her opening, she blew by the 6-9 Griner, spinning and pivoting with not only quickness but the grace of a prima ballerina. With her pivot foot locked in place, her drop step allowed her to then leap as she hauled the ball toward the basket.
As Betnijah Laney takes the court each night, her opponents and her peers ought to be ready to dance. It doesn't matter if someone is larger or quicker, she's always ready. Getting beat by anyone makes her skin crawl.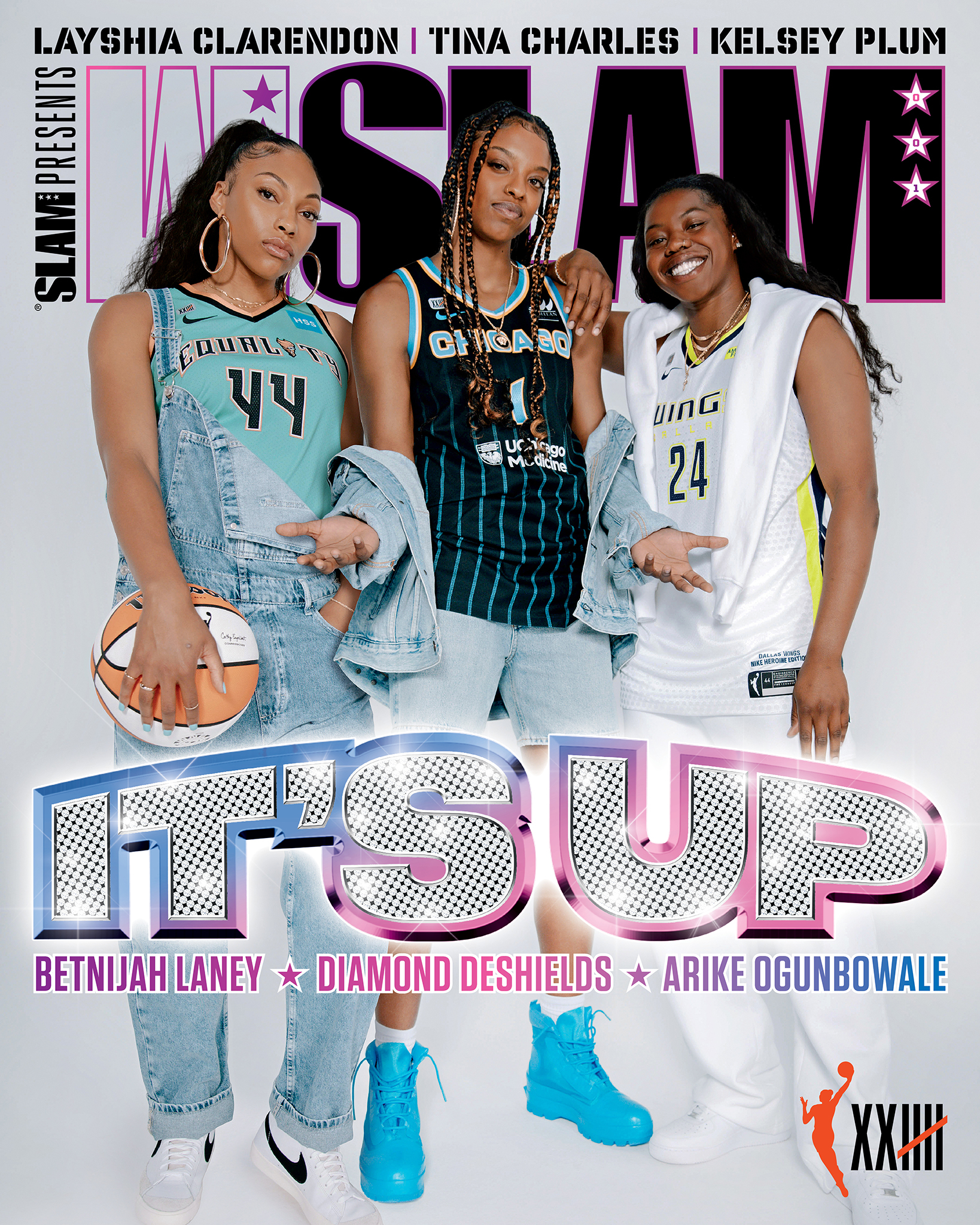 Laney's use of her pivot foot was enhanced by years of ballet, tap and jazz classes as a child and is the key to her offensive success on the court. When she began playing basketball at 10 years old, Laney was taller than the boys she played against. As the only girl, she battled against boys who still hadn't been through their growth spurts and as a result, she learned post moves.
Her mother had Laney focus on that pivot foot, forward, backward, away and through.
"She would always be able to score against them," Yolanda Laney tells WSLAM, "not because she was going to be able to jump over somebody who was playing at 6-4 or 6-5 in the post, but she was able to maneuver her footwork."
Mechanically, that's why Laney plays the way she does. But why and how did she acquire the emotion and the swagger that has her commanding each dance she does on the floor?
According to Liberty teammate Sami Whitcomb, Laney acquired her swag and confidence by working so hard on molding and developing her craft.
"There's no reason for her to not be confident because she knows how much time and effort and energy she puts into it," Whitcomb shares.
Current Baylor University women's basketball head coach Nicki Collen, who coached Laney on the Atlanta Dream in 2020, noted that her swagger is more reserved and quieter compared to that of a player like Courtney Williams. Collen referred to Laney as someone more work-like, someone who brings her "pail and bucket" to work and can only sit back and enjoy what's been done once her team gets the win.
Both Collen and Whitcomb describe something they refer to as Laney's "resting face," one that breathes intensity. When Laney takes pictures, she usually doesn't smile. This is how she likes to see herself: confident and tough. She enjoys the mystique of the alter ego that she's created for herself. Her dry sense of humor and her selfless and caring nature doesn't quite come across when you first meet her.
"Judging by my pictures or just seeing me, you know, you don't really get to know who I really am," she shares.
She might tease her teammates or people close to her with her serious expression. She'll convince them that she's upset and then at the flip of a switch, she'll start laughing. That resting face belongs to a born leader.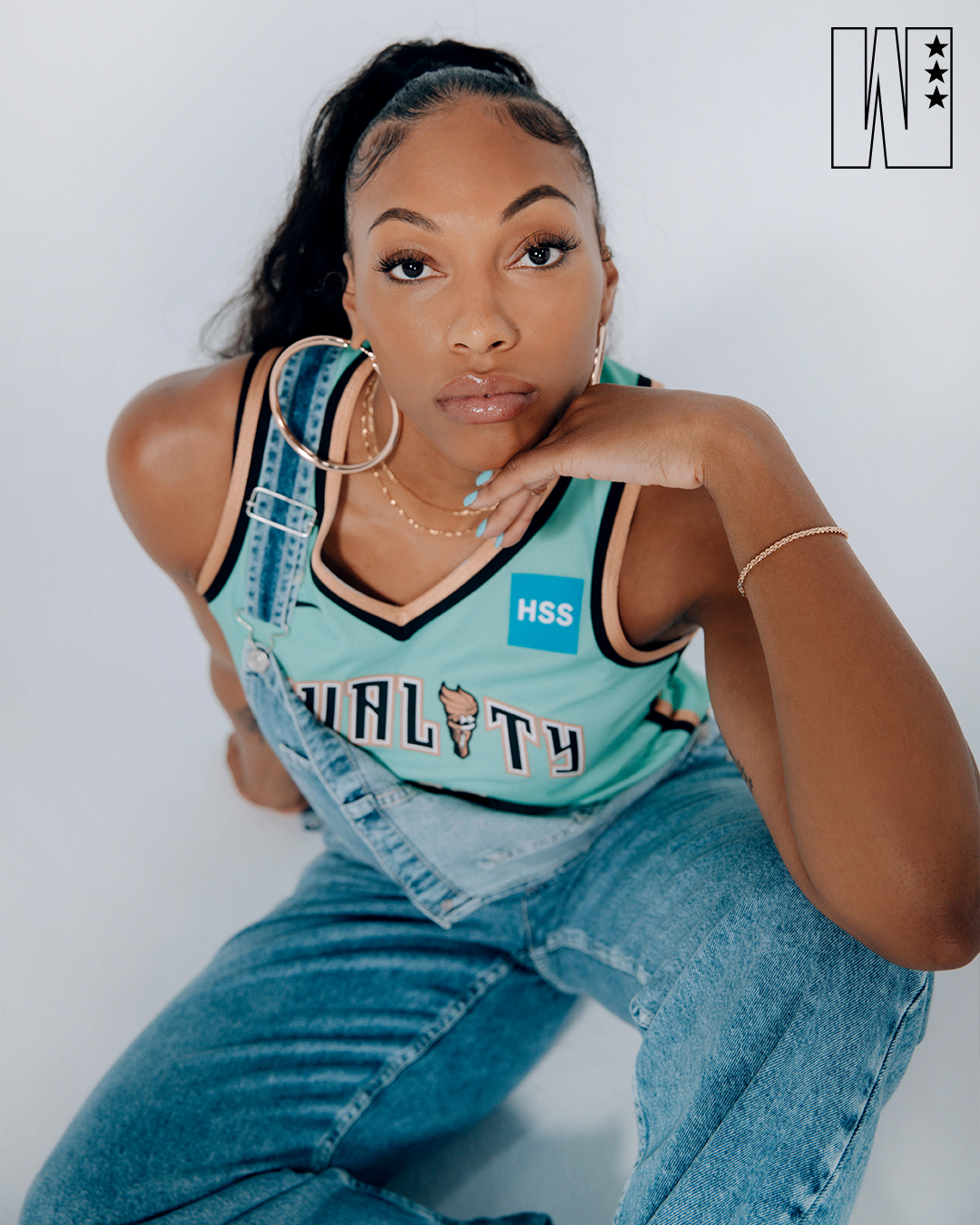 According to Whitcomb, Laney is a gifted communicator, especially so when with her teammates. While quite reserved, when Laney speaks, her peers listen up. She doesn't come across as abrasive or critical when she talks, but rather in a way that encourages her teammates to grow.
"She's not shouting, she's not too soft, but she's that perfect blend of demanding the room," Whitcomb says. "Everybody listens."
Yolanda Laney knew her daughter was a born leader from the very beginning. She recalls seeing Betnijah unafraid to demonstrate skills even if she got them wrong at basketball camps when she was younger. She was always leading by example.
At around age 13 or 14, Yolanda sat her daughter down and taught her all about how to be the best teammate she could be. Drawing from her own playing days, Yolanda explained to her daughter that a team doesn't win when teammates don't lift each other.
"You will always get receptiveness from people, depending on the way you approach a situation," Yolanda recalls telling her daughter. "Nobody ever wants to be embarrassed, especially when they make mistakes, so if you notice something about somebody, go over there and give them that encouragement."
In addition to her work ethic, her competitiveness and toughness is what has always made her stand out. Growing up playing one-on-one with her younger brother Shakaris and 5×5 or 3×3 with all of her cousins gave Laney her grit and her toughness.
"I grew up around a bunch of boys so I had to be tough," she reflects. "You know I couldn't go in the house crying because somebody pushed me down or anything." Although she felt the pressure not to be vulnerable in front of all the boys she grew up with, her peers treated her as an equal. They weren't any less physical and didn't treat her more delicately because of her gender.
Laney's game has shined a light on a certain type of player in the women's basketball pipeline. At 6-0, she's a three-way scorer and a two-way player who can distribute the ball and post up. But more than just her athletic prowess, it's also the way she exudes her own style and engages in an array of interests beyond basketball that are and will be integral in the growth and influence of the W.
She is a loud and proud Beyoncé stan who only plays Queen B's music in the car driving around with her mother. Laney's love of Beyoncé stems from not only sharing a nickname ("B"), but also in how the singer approaches her art. She performs with a particular style and that's how Laney wants her performance on the court to be reflected, too.
The two also have another thing in common: both were named after the matriarchs in their families. The name Beyoncé is adapted from Knowles' mother's maiden name. And for Laney, the construction of her first name is a combination of three of her family's matriarchs. Her grandmother Betty (Bet-), her aunt Nikita (-ni) and her great Aunt Jessie (-jah) all inspired her name. Yolanda's Aunt Jessie Green is responsible for Betnijah's love of the arts. When she and her brother were children, they'd spend summers, Christmases and Thanksgivings with their Aunt Jessie. She took them to the Museum of Natural History, the Met, Coney Island and the theater. Laney grew up surrounded by African art that filled Green's apartment.
The Liberty wing was disappointed that Broadway wasn't opening until September due to the pandemic, so she'll have to wait to see her favorite musical, "The Lion King." At 6 years old, Laney took up an interest in modeling after being inspired by seeing Green's headshot in Playbill. Although Green has passed, Laney is proud to cherish the Playbill issue to honor her memory.
Choosing to return to New York after she signed with the Liberty was Laney's way of showing her loyalty and respect for the support system she grew up with. Her aunts, uncles and cousins all come to support her in droves. Over 20 of them traveled to Las Vegas and all wore customized Betnijah themed T-shirts that other fans at the game wanted to purchase.
"Every step we took at that All-Star Game, they said, Did you buy that t-shirt?" Yolanda says. "We said no, 'We made that coming in.'"
Up 1 point against the Dallas Wings on July 5, Laney found herself being guarded on the block by a smaller but slightly quicker Arike Ogunbowale. Laney swayed side to side on the block to get a bit of space from the Wings' guard, got behind her and pulled her toes into a relevé, springing into the air to secure the ball on a pass from Sabrina Ionescu. And when she landed on two feet, she made the extra pass to a wide open Reshanda Gray underneath the basket.
While Ogunbowale wasn't ready to take on Laney's dance on the court, the Liberty star made sure that the younger guard was ready for something else weeks later. During the photo shoot for this cover, Laney took it upon herself to make sure that her co-cover stars, Ogunbowale and Diamond DeShields, knew how to look their best.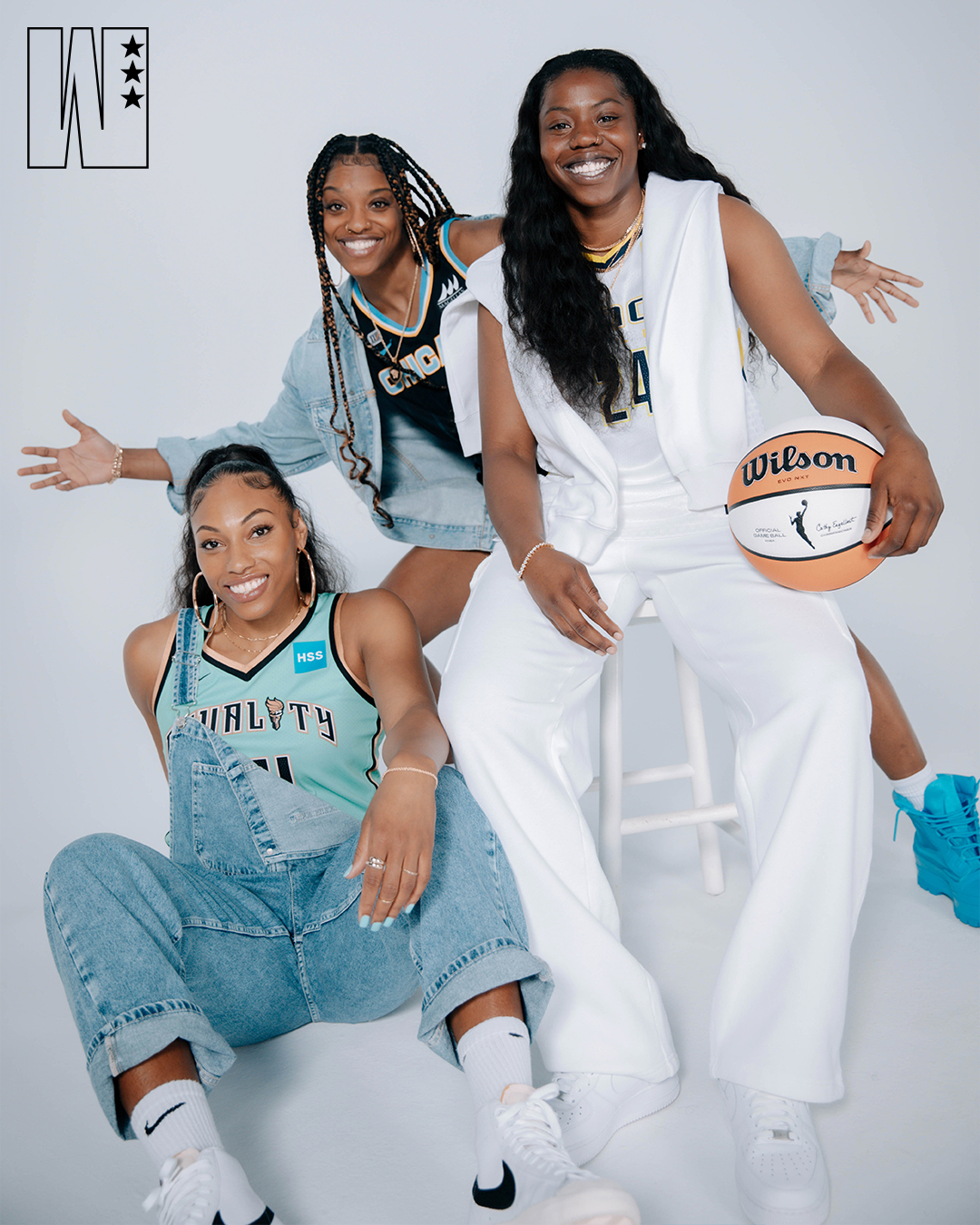 Although she's a different type of performer than what her Great Aunt Jessie was, Laney still knows what looks fierce. Should she put the white hoodie on? How should it sit on her jersey? Those were questions Laney asked herself while assisting the creative direction of the shoot.
"I was just trying to do that for somebody else because I want to look my best and I know someone else would also want to look their best," Laney said.
With her hair styled all by herself, pulled back in a tight ponytail, overalls covering her seafoam jersey and her classic resting face, eyebrows raised, Laney understood the assignment. Paying homage to the '90s, the decade the League began, was her jam. Just like paving the way forward for the WNBA is her dance.
---
Go behind the scenes with Diamond, Betnijah and Arike for their WSLAM 1 cover shoot!
Portraits by Raven B. Varona. Follow Ravie B. on Instagram, @ravieb.
Action photos via Getty Images.