Brandon Jennings on Giannis' Rise, the 2021 Championship and Being a Part of History
"Hey, BJ, this is Giannis. Is it cool if I come over to your house for the party?"
I remember getting that text in 2018, shortly after I came back to the Bucks for a brief time. I was hosting a team party at my house in Los Angeles and invited everybody on the squad. And Giannis, who's a star by then, hits me up to ask if it's OK if he comes through. Giannis! I'm like, "Hell yeah! Of course!"
That's just who Giannis is. He's one of the humblest people I've ever met. You can just tell he's very grateful for everything. When he was walking out of my house after the party ended, he was like, Yo, BJ! Crazy party. Crazyyy party! It's little moments like that. Giannis being Giannis.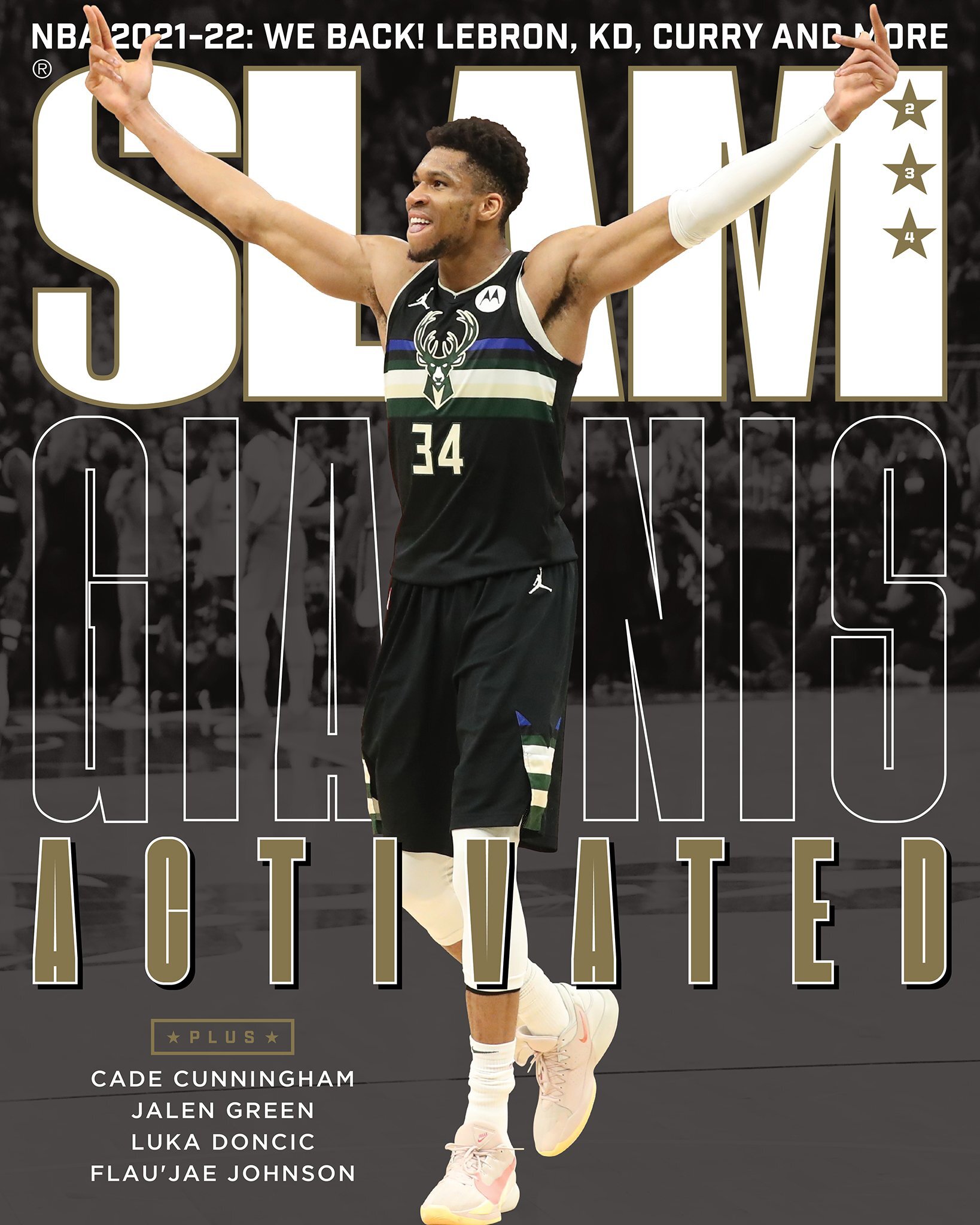 He and I connected a bit during that 2017-18 season. After I left the Bucks and he became an MVP, he showed up to the Drew League in L.A. when I was hooping. He watched the game and we talked for a bit. I always wanted to respect his peace but was tuned in and rooting for him along the way. He was one of the best players in the League by 2018 but was still coming into his own as a leader. I think these last couple of years he's probably become more vocal than he was. I mean, we all saw in the playoffs, when he was in the huddle screaming at his teammates to motivate them and stuff like that. He wasn't really like that when I was there, but that's just growth. That's just becoming more comfortable. To me, he was always trying to learn and get better. Always. His work ethic really stood out to me. He was showing up to the gym early and would be the last person to leave. Everything was consistent. That's one thing I've always admired about him—that consistency.
From day one, even when we weren't teammates [Giannis' rookie season in Milwaukee was the first season Brandon played for Detroit after four seasons with the Bucks.—Ed.], I could tell Giannis had potential. I remember playing against him during his first few years when I was with the Pistons. Learning about his history and how long he had been playing ball, I knew he had a chance to be great. I have to mention, though, because I was re-watching old highlights recently—I was reminded of this play from my time in Detroit. I stole the ball, had a breakaway and dunked it when Giannis was trying to block it. Then I looked back at him. So yeah, that was my one dunk on the Greek Freak. I'll take it.
Now that same guy—the one who once texted me for permission to come to my party—just brought a championship to the city of Milwaukee. Not just that, but in my opinion, he's become the best player in the world. A two-time MVP. The 2020 Defensive Player of the Year.
An NBA Champion.
The 2021 Finals MVP.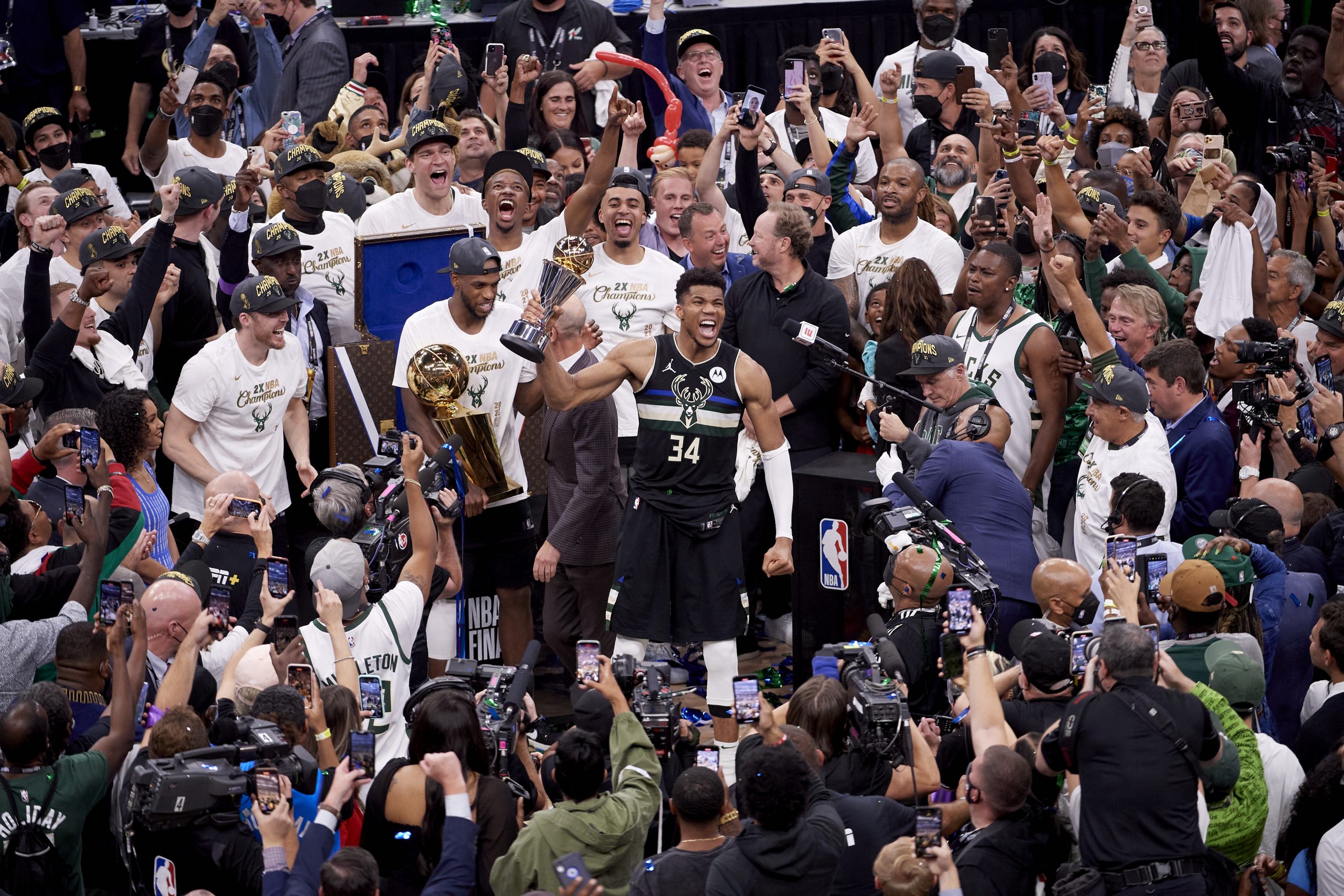 I was very grateful for the opportunity to witness those latest accomplishments in person. Being at Game 6—it was indescribable. The emotions, the excitement, the energy, 65,000 people outside. It was the first time I had been to the new arena. I had never seen the city that turnt. Going to the game, I was looking at all the Giannis jerseys and joking with my girl, like, "Wow, those used to be my jerseys." It was surreal.
Truth is—those courtside seats were supposed to be for Kanye. Two hours before tipoff, he told them he couldn't make it, so they ended up giving them to me. I was just, like, "Yo, it's lit!" I had been stuck at home because of COVID and working hard on my brand, Tuff Crowd, so that was my first NBA game all year. I was just soaking up the moment—sitting next to Dave Chappelle, connecting with the fans, and, of course, cheering for the squad.
The atmosphere in that arena was insane. It really took me back. It brought back some incredible memories. While I was sitting there, in my mind, I thought about my 55-point night as a rookie against Golden State. I thought about my game-winning three against Cleveland. I thought about us being down 0-2 against Atlanta, returning to the Bradley Center and winning Games 3 and 4. I thought about those special times when the city was alive.
When I first came to Milwaukee in 2009, the Bucks hadn't made the playoffs for three straight seasons. I came in with a lot of fire because I didn't get to play a lot the year before when I was in Italy. I had a lot to prove entering the League. I had a chip on my shoulder. And I was talking crazy. I don't know if Milwaukee knew what they were getting with me. I just know that those first handful of games when I came out, was rocking with the crowd and had all those different hairstyles—I just felt like an early trendsetter. It felt like the start of a new era in Milwaukee.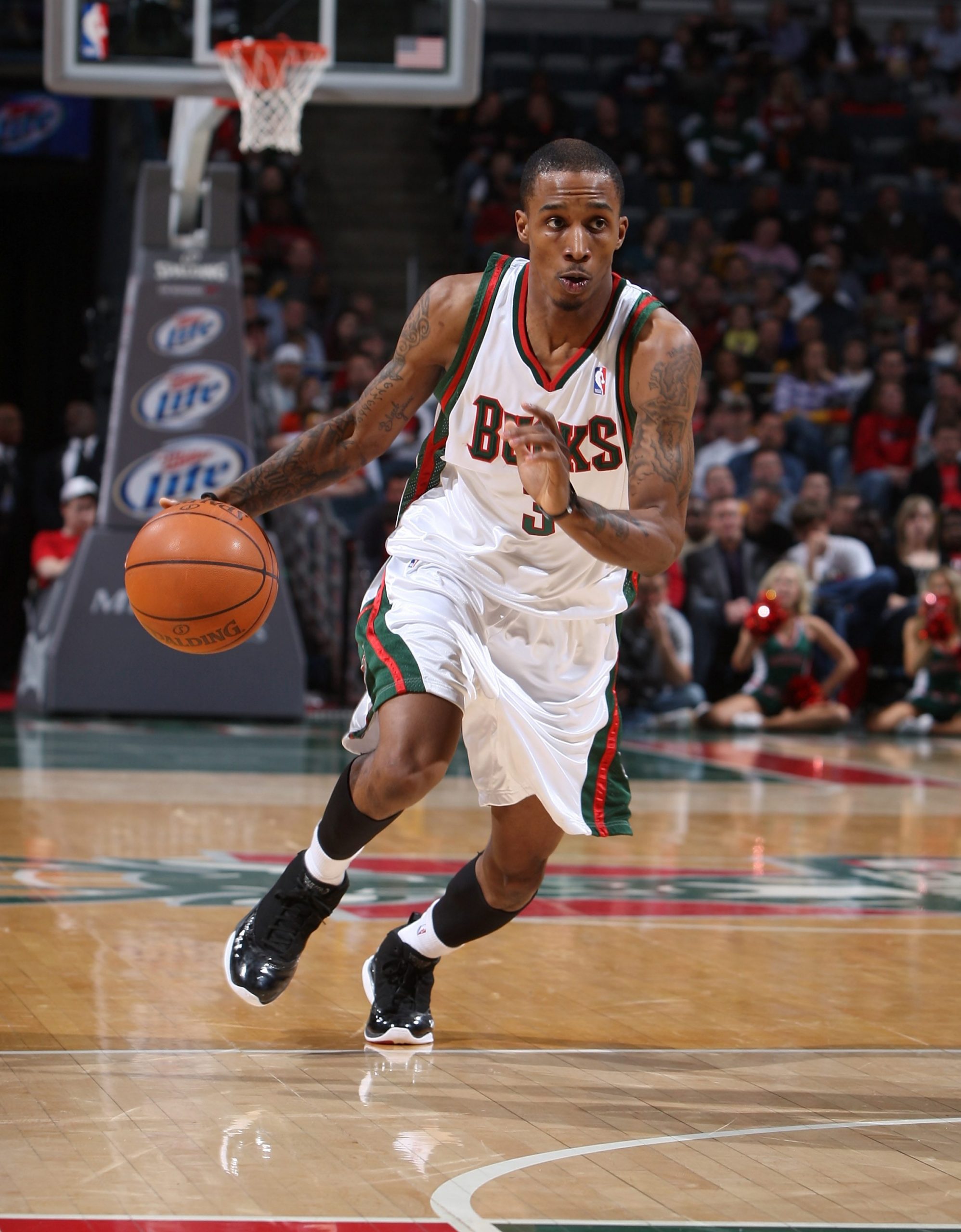 And I felt a strong bond with the city immediately. What's crazy is, during my first few seasons, I didn't even go back to my hometown in Los Angeles. I stayed in Milwaukee for the summer and everything. I was living there all throughout the year, just being around the city and getting involved in the community. My years in Milwaukee were about more than just basketball. The fans were so loyal. We made the playoffs twice while I was there, so I had a pretty good four-year run before being traded to the Pistons. I was able to leave a little mark. And to see how the culture has continued to grow—you know, that "Bucks in 6" culture. It's amazing. What a time to be alive right now.
To me, "Bucks in 6" is not just an expression—it's a mindset. It defines the city of Milwaukee. It's an approach to battle. The harder you work during peace, the less you bleed during war. When you're battling and you're down, no matter what, you gotta keep fighting and keep pushing through that wall. Because you just never know. When I said it back in the day, people thought I was crazy. We were the No. 8 seed playing LeBron James and the Heat—the best team in the world. The future champs. But I had this mindset of just keep fighting. That's that blue-collar, Milwaukee mindset. Obviously, you're not going to say you're going to lose at anything in life. We're always trying to win. Sometimes it's going to be harder, if we're being realistic. But I'm not going to say we're going to lose. Ever.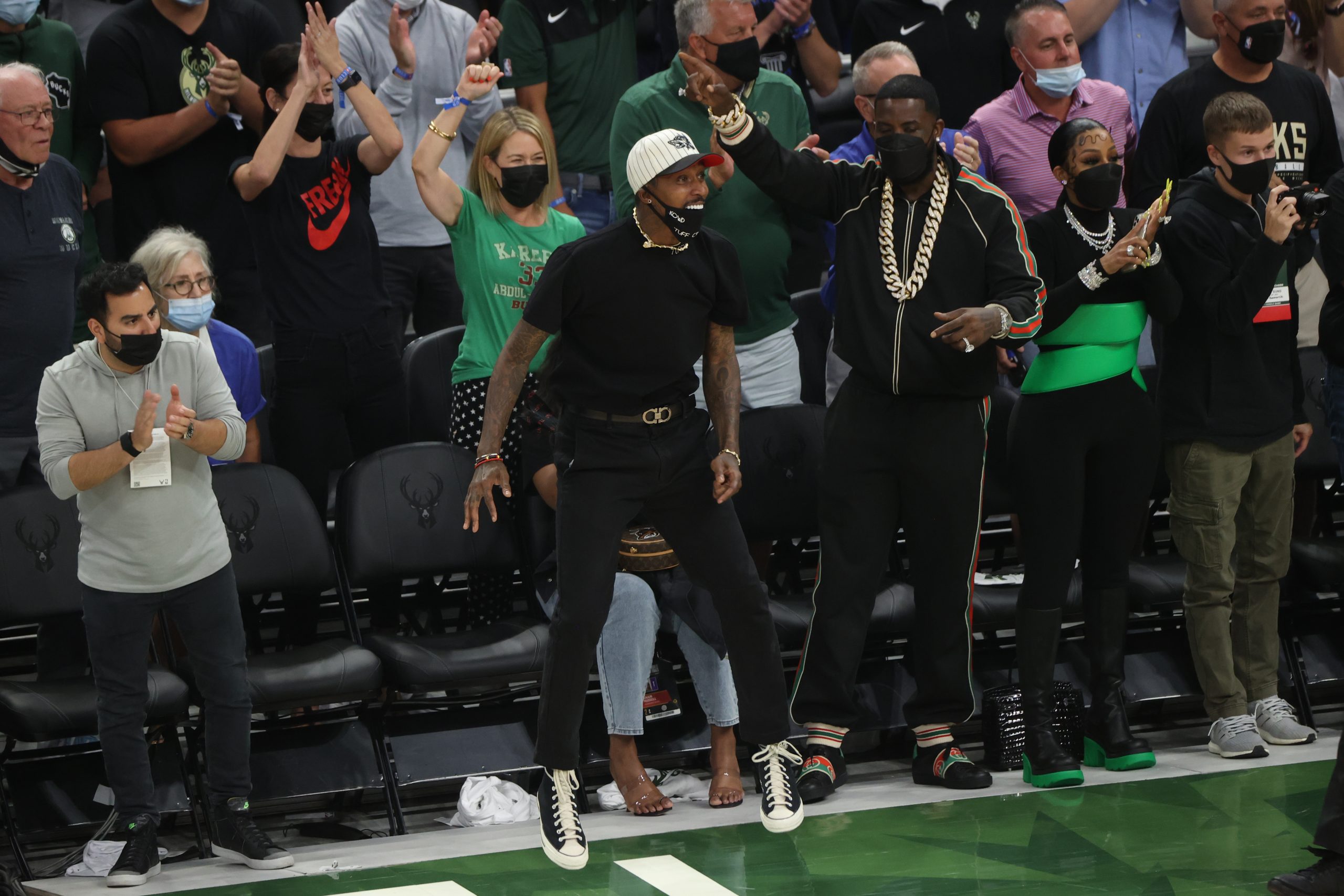 This Bucks squad had that mindset this season. And now they're champions. The parade—man, that was ridiculous. I initially thought I was getting on the team bus. They were like, "Nah, we got you your own car." So in my head, I'm like, "Oh, shit! Okay, let's do this." I could hear the "Bucks in 6" chants from the crowd. We hit that first corner and someone tossed me my first beer. I drank it and chucked it. The fans were just going nuts. By the time we got toward downtown, I was already, like, 10 beers in. Everybody who was tailgating and celebrating just kept giving me beers. And I kept drinking them and kept chucking them. I almost threw up, like, twice to be honest. It's like, "Bro, I'm on my 15th one. I'm tired." By the time we got to the speeches, I had drunk about 20 beers. I was done.
But overall, I had an amazing time. I was so thankful to be a part of that celebration with the city, and to have the fans embrace me. Partying with PJ Tucker was wild, too. After the parade, we were getting drunk at some water park bar. It was unreal, enjoying those moments with the entire team. Hopefully I can develop an even stronger connection to the organization going forward. My dream is to become creative director, so we'll see…
I also have to shout out Giannis for repping Tuff Crowd at the parade. That was really big for me given how hard I've been working on the brand. I actually gave that stuff to Giannis before Game 6. I gave him, PJ Tucker and Jrue Holiday a little package. But Giannis putting it on for that day, for the championship celebration, that's history. That meant a lot to me and shows the type of respect that he has for me. And I got the same for him.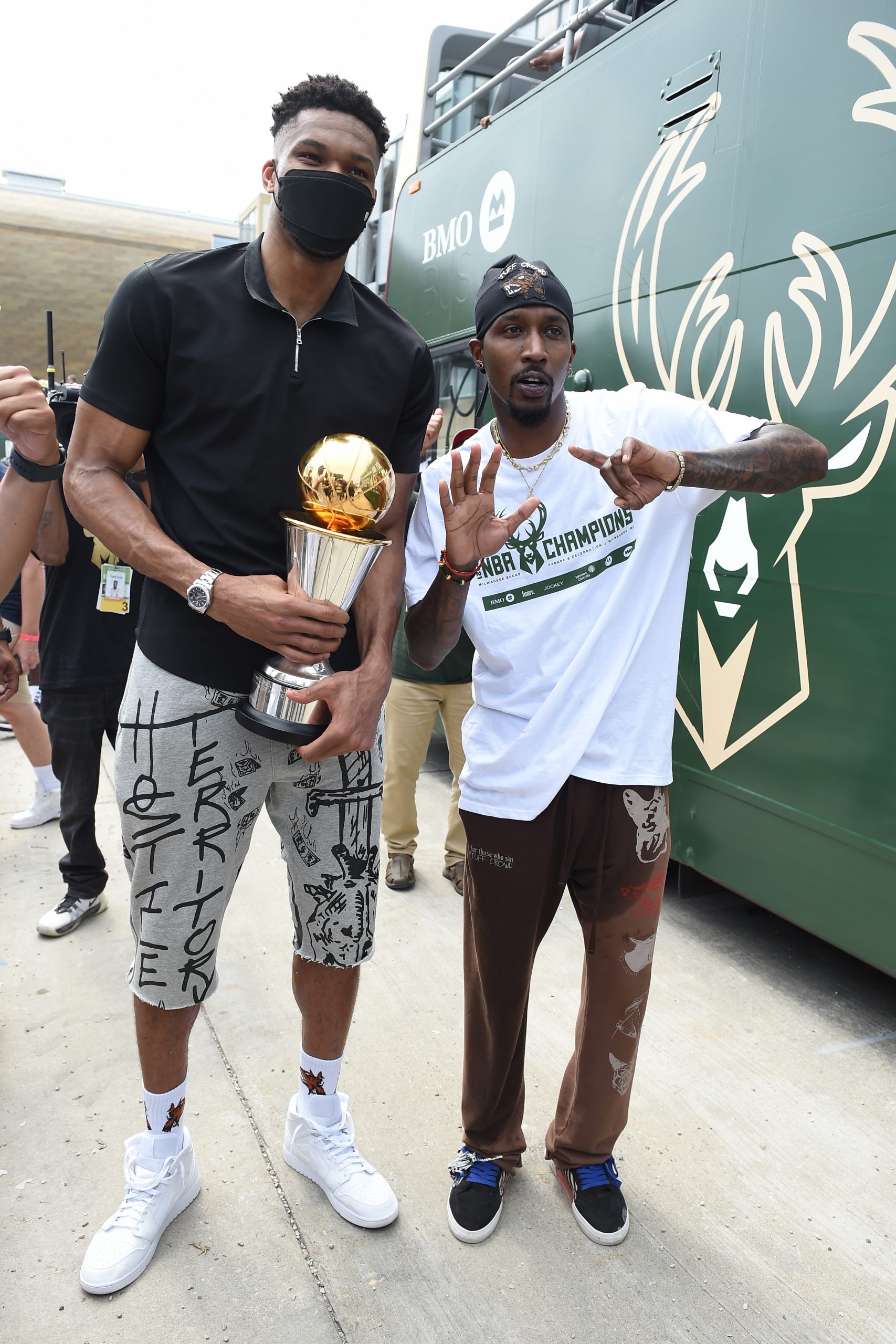 For Giannis, I got one message: Just keep going. Keep God first. And I'll say it again—the harder you work during peace, the less you bleed during war. Stay on that path. And become more than basketball.
Lastly, to the faithful Bucks nation: 50 years. The drought is over. This is what you waited on. This is what you wanted. Now it's time to take that same energy and keep bringing it every year. Because once you're a champion, you're forever a champion. You can't turn down now.
It's still, and always will be, Bucks in 6.
---
SLAM 234 is available now in these exclusive Gold and Black Metal Editions.
Photos via Getty Images.