The Curry family's athletic DNA has been on display at the highest level of basketball for more than three decades now, from Dell's 16-year NBA career in the '80s and '90s to Stephen and Seth's current runs in the L. But the talent and competitiveness that runs through the Curry blood has rubbed off on another budding hoop star who isn't technically part of the family, but might as well be.
Cameron Brink is a 6-4 unicorn from Southridge HS in Beaverton, OR, and a consensus top-5 player in the class of 2020. She's also the goddaughter of Dell and Sonya Curry, who were close college friends of her own parents at Virginia Tech. Her dad, Greg, was a teammate of Dell's, while mom Michelle was a star hooper who roomed with Sonya, a Hokie volleyball standout. They've been extended family ever since, meaning Cam grew up with Stephen and Seth as virtual big brothers. And though it took a while, it was the Currys' influence that helped turn Cam into a hardwood star in her own right.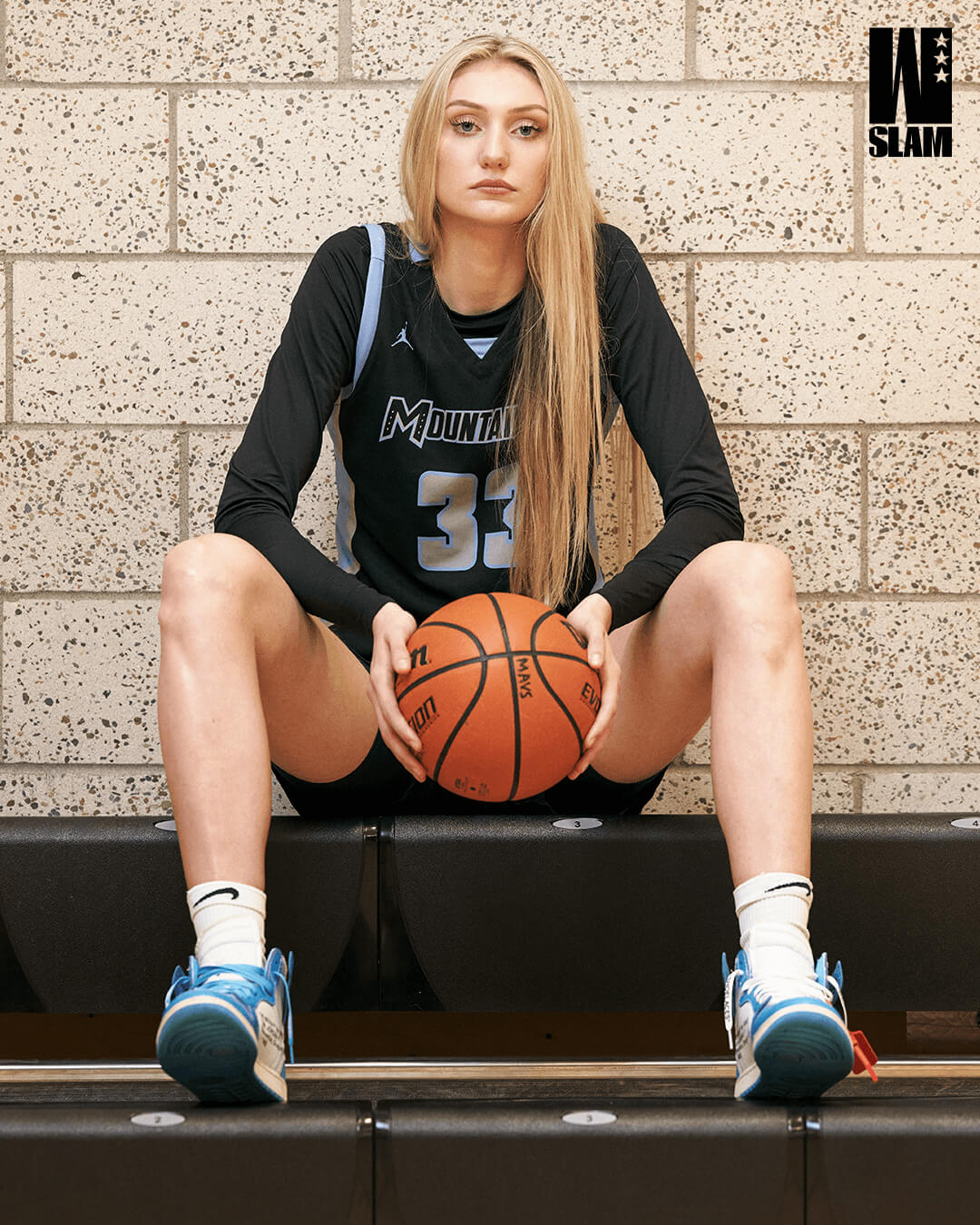 "Dell and Sonya really instilled this love of the sport in her," Greg Brink says. "That's when the competitive juices really started with her, when she saw how the Curry family was engaged in the sport. That relationship has meant everything from a basketball perspective."
Had it not been for the Currys, it's possible that Cam would've remained the self-described "goofy" kid who was more interested in art than basketball. But at the Currys' urging, she came out for one of Dell's youth camps, and eventually joined school and club teams. Her mom says middle school was when Cam made the jump from disinterested kid to potential star.
"It was really amazing to watch how she went from zero skills to just being so competitive that it drove her development," Michelle Bain-Brink says. "From sixth grade to eighth grade it really was a rapid transition."
Among Michelle's clearest memories from that time came when Cam was in seventh grade, playing the post in a practice scrimmage. "She started to get frustrated—she hated waiting for the ball to be passed into her," Michelle recalls. "So all of a sudden she got a rebound and went coast to coast. Multiple times. It was like, Who is this kid?"
Everybody knows who that kid is now: a McDonald's All-American, a two-time state Player of the Year, and a two-time gold medalist after helping USA Basketball's 2018 FIBA U17 and 2019 FIBA U19 teams to World Cup titles. She's done it by rapidly expanding her skill set and range, modeling her game on some of the WNBA's very best. "Breanna Stewart is just so amazing, and I feel like we have a lot of similarities," Cam says. "Elena Delle Donne, too—pretty much any versatile 1 through 5 player."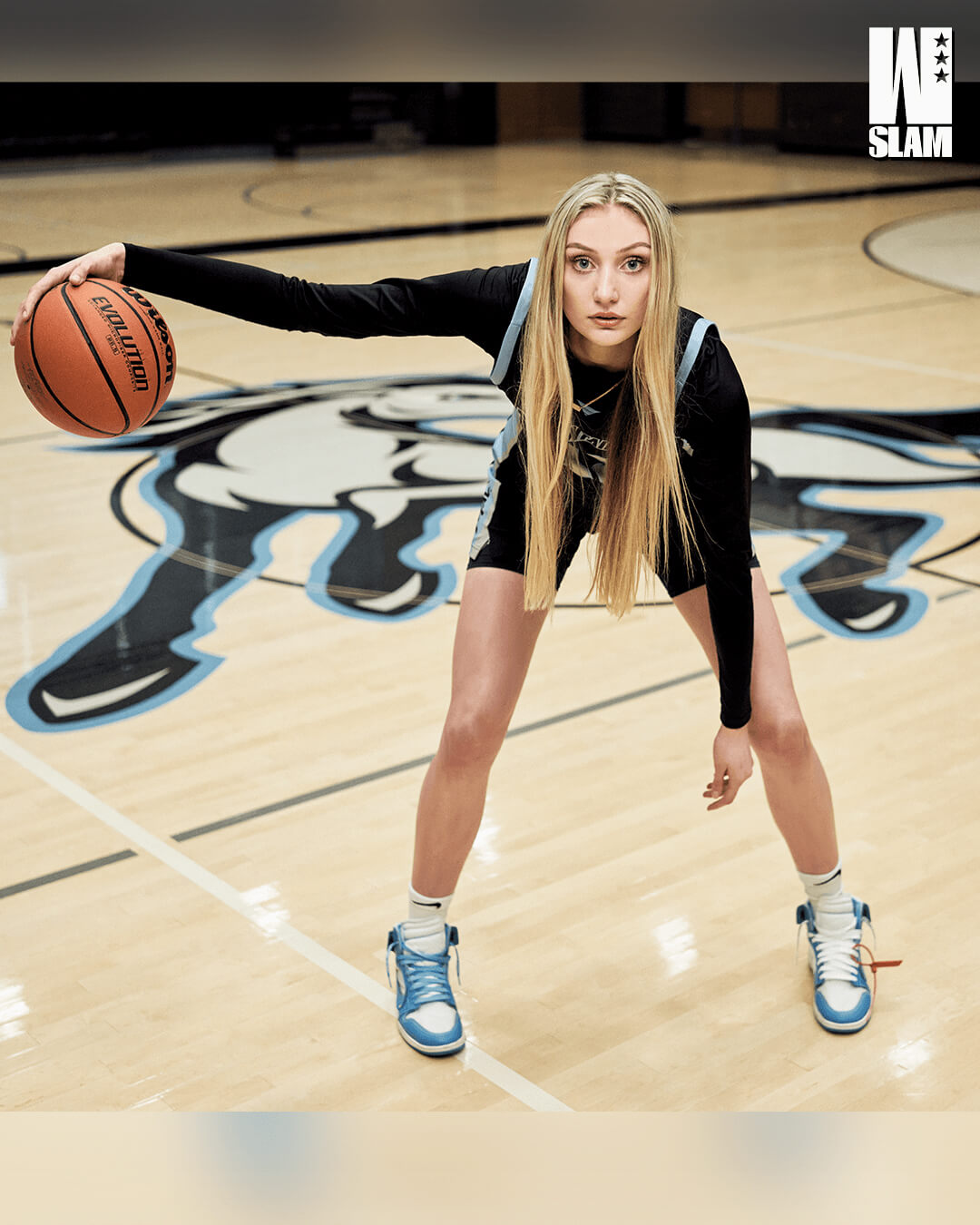 Her dad says Cam has always known what kind of player she wants to be. "When she was young and people would ask her what position she played, she would always respond, 'I play all five,'" Greg says.
A combination of hard work and a relentless competitive streak has turned that vision into undeniable reality. "She is incredibly competitive—she has this love for the game, and she absolutely hates to lose," Greg says. "She just wants to kill you. It's a little scary sometimes."
Once she wraps up her prep career, Cam will take that lethal game to Stanford, where conveniently she'll be just down the road from Stephen and his family. Chef Curry is happy to help Cam tweak her ever-improving jump shot, so don't be surprised if she makes the occasional drive over to her bro's house for some work. "He's a good resource for me," Cam understates. "I'm sure we'll get some shots up."
Size, a killer instinct, and maybe the greatest shooter of all time helping her fine-tune her shot? Cameron Brink really might not be fair.
—
Ryan Jones is a Contributing Editor at SLAM. Follow him on Twitter at @thefarmerjones.
Portraits by Michael M. Jones.