How Coaches DeLano Thomas and Lindal Yarbrough Built a Championship Program at Shawnee State
SLAM has partnered with the Black Coaches Association on a content series that will spotlight Black coaches from every level. Register as a member of the BCA here.
The National Association of Intercollegiate Athletic Conference (NAIA) has produced legends, NBA champions, and All-Stars such as Elgin Baylor, Scottie Pippen, and Dennis Rodman. The conference has continued to exemplify greatness over the years with programs such as Shawnee State University, located in Portsmouth, Ohio.
The 2021 NAIA National Championship-winning program is led by one of the greatest generals in this university's coaching history, DeLano Thomas. Since taking over as head coach of his alma mater in 2017, the Bears have done a complete 180 under Thomas' guidance. Last night, their recent graduate, E.J. Onu, signed an Exhibit 10-day contract with the Dallas Mavericks.
Thomas knows firsthand what it takes to utilize not only his talent but heart in the game of basketball. He holds the record for blocked shots (148) and rebounds per game (14.5) in Shawnee State's program history and was inducted into the Shawnee State Athletic Hall of Fame in 2017.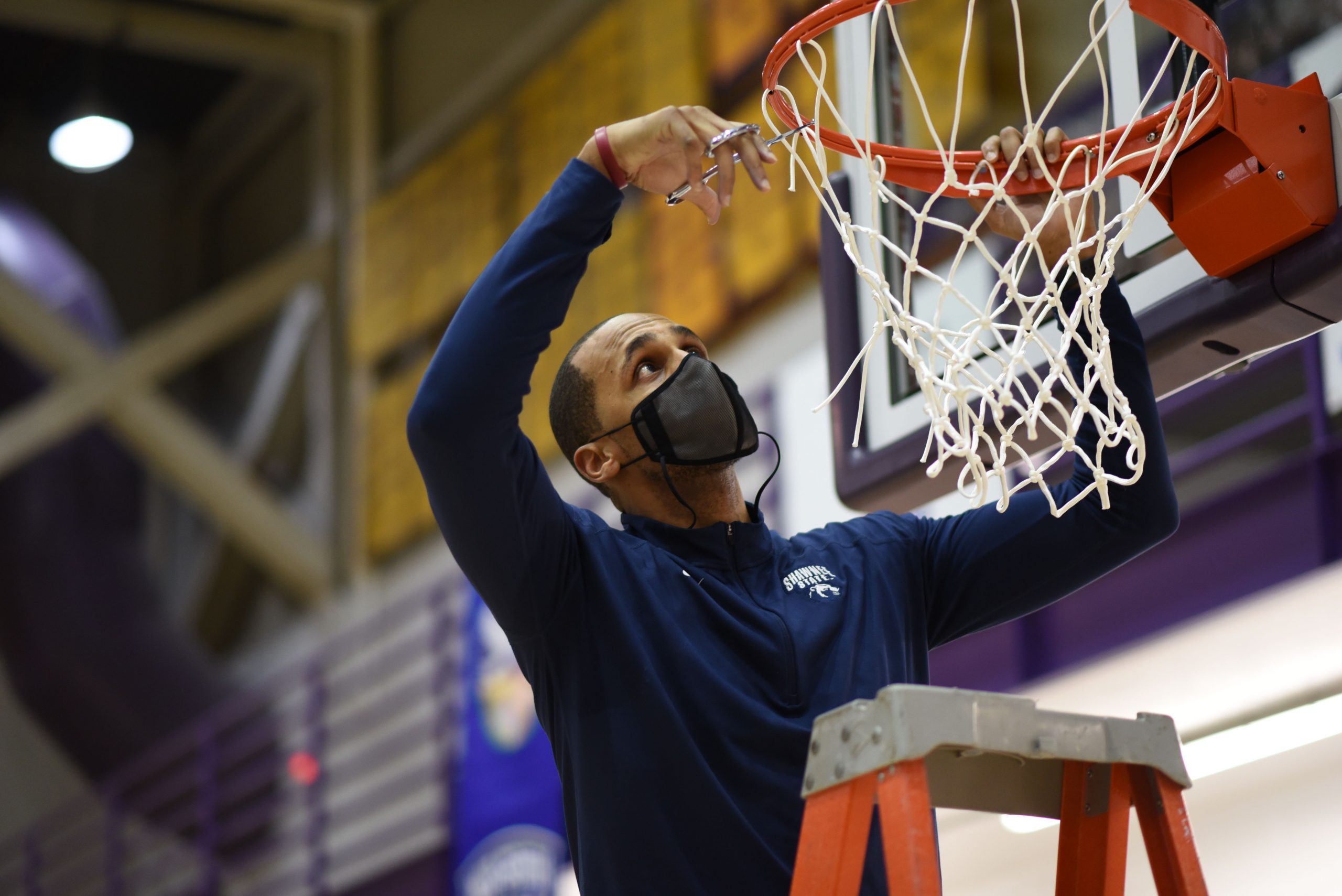 Although his collegiate career was nothing short of successful, the Columbus, Ohio native made the decision in between his junior and senior year to step away from college ball and take his talents overseas. Thomas' international pro career includes suiting up for pro teams in Germany, Syria, Brazil, and Uruguay, over the course of nine years.
He also began his coaching career in '07, serving as the head coach at Montevideo High School in Uruguay where he led the team to a 22-10 record.
Thomas continued to add to his coaching resume in '08, serving as the head coach of Ulriken Elite located in Norway for the U21, U18, U14 boys and the U14 girls team. While coaching the U15 boys and girls squad from 2012-14, Thomas got a taste of what it really felt like to lead a winning team. He led the girl's team to a second place finish in the Bergen Region, winning a silver medal in the Hansa Cup. The boys squad finished as bronze medalists. During that time in 2014, Thomas also served as the Activity Consultant for the Norges Basketballforbund in Oslo, Norway, where he helped recruit young athletes from schools, coordinate clinics and educate new coaches with practice plans.
Thomas says the experience of coaching young players changed his perspective. While he was there to coach and educate them, they taught him many things in return:
"At first it was just for extra money, but then it just kind of led to loving it, to seeing the impact that I had on those kids…They taught me different languages and kind of helped me during that time because I came across a lot of kids that couldn't even speak English so it gave me the patience I needed at that time to talk a little bit slower, just being able to break stuff down for them.
After suffering a dislocated hip injury, the former Bear decided to tap into his resources and reached out to his former coach Jeff Hamilton. Hamilton gave Thomas the option of finishing his degree while also becoming SSU's assistant coach.
"Once I was there, my grind was different, just on the impact that I knew I would have. And the guys kind of gravitated towards my work ethic, so it kind of built it for me today," Thomas says.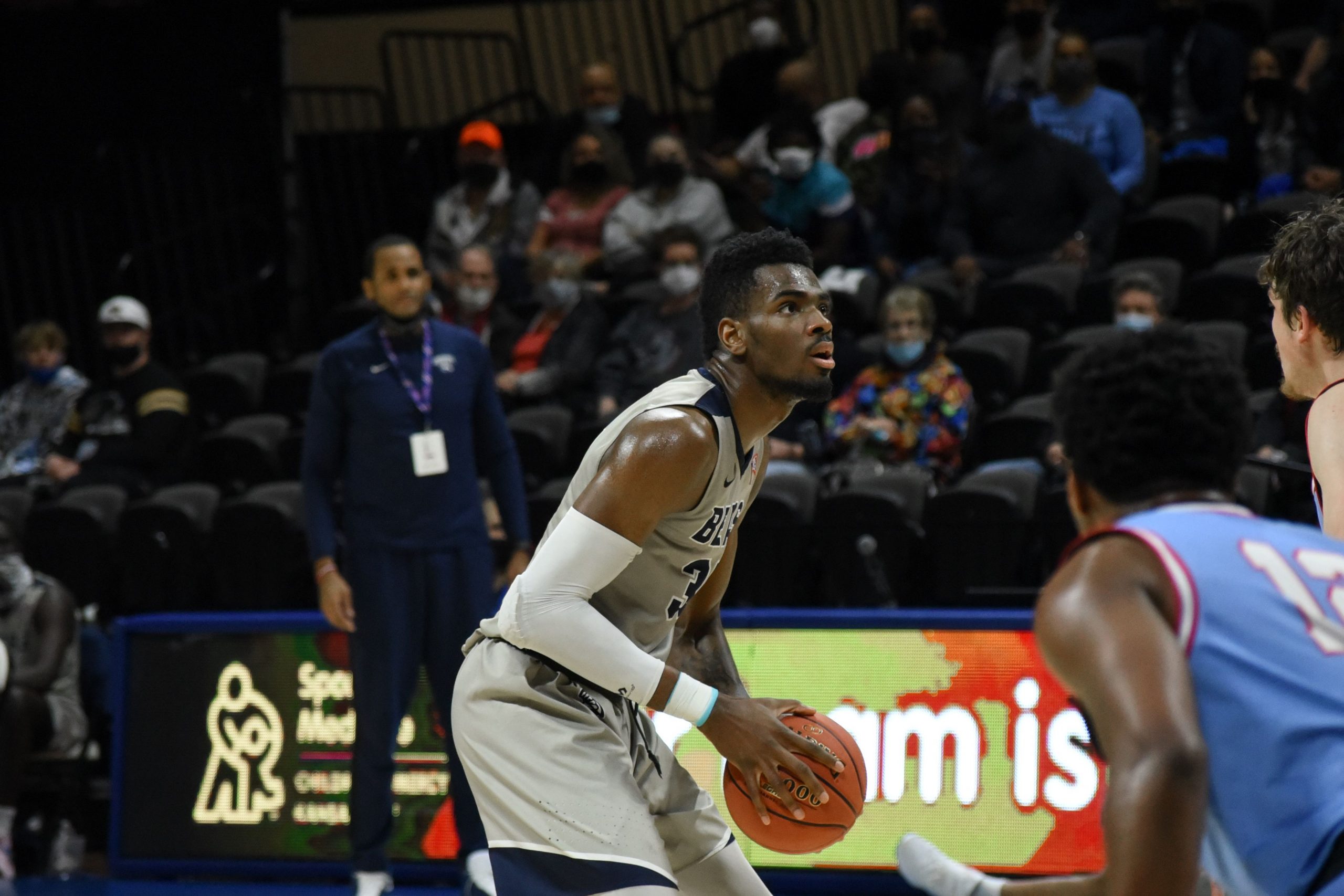 After returning to his old stomping grounds in 2014, Thomas worked with the big men and helped develop and powerhouse defensive unit. That season, Shawnee State broke the single-season record for defensive rebounds (948), scoring defense (57.6), defensive field goal percentage (.373) and defensive field goal percentage (.279).
Accolades aside, Thomas has also continued to educate his players on valuable life lessons and know-how, including managing one's finances and navigating relationships.
"When I came up, the coaches I remember, all they talked about was basketball, basketball, basketball," Thomas says. "It wasn't about how to budget my money, the impact of what I eat, my rest, different details like that. We talk about all that, we talk about marriage—I'm married now so I talk to them about how it is, you know, the impact of having your kids. My father wasn't in my life growing up so I wanted to make sure that was a detail I took advantage of. So that's just something else they can see from me just how I carry myself from everything that I do."
Going into the 2019-20 season, the future looked even brighter for the Bears when they added assistant coach Lindal Yarbrough onto the coaching staff.
As a walk-on at Middle Tennessee, Yarbrough transferred to Cumberland University where he averaged 8.2 points, 4.32 assists, and 1.6 steals. While earning his degree, he also served as an assistant coach at Cumberland for five seasons after graduating from the university in 2012. During the second half of the 2017-18 season, he was also the interim coach with the Phoenix.
Since joining forces at Shawnee State, together Thomas and Yarbrough have made a huge impact on SSU's men's basketball program. They led the Bears to their best overall record, 21-11, during the 2019-20 season—marking the program's first winning record since the 2002-03 campaign. Together they were able to lead their team to the Mid-South Conference semifinals at the end of this season, where they fell to the No.1 seed Georgetown.
And yet, even with all of their success, the two are aware of the hardships and lack of opportunities that many Black coaches continuously have to deal with in the industry.
"First, it takes people really believing in the African American coach," Yarbrough says. "Pretty much over half of the players are going to be African American. It really takes just people opening their eyes, especially with the movement that's going on right now in the world today. Just really opening the eyes and seeing that, you know, African American coaches can get the job done at a high level, and I think that we did a good job of proving that there's one thing to have talent, but it's another thing to coach the talent and get them to achieve goals that never has been done like here at Shawnee state."
Thomas says that aspiring coaches can combat this by propelling themselves forward and putting themselves out there as much as possible, whether it be reaching out for resources or utilizing social media platforms.
"Honestly, you got to keep working. It's gonna be some tough days where you know you're working beside somebody that you're better than, but you got to continue to work, just continue to work," Thomas says. "If there is another situation you can get into that somebody is going to allow you to really be you and not just handcuff you to having a certain role but you got to kind of get yourself there."
With two strong Black coaches leading Shawnee State and creating relationships fueled by passion and impact, the Bears have continued to reach new heights. This past season, Thomas and Yarbrough led the team to a 31-2 overall record, winning their first-ever NAIA National Championship, defeating Lewis-Clarke State 74-68.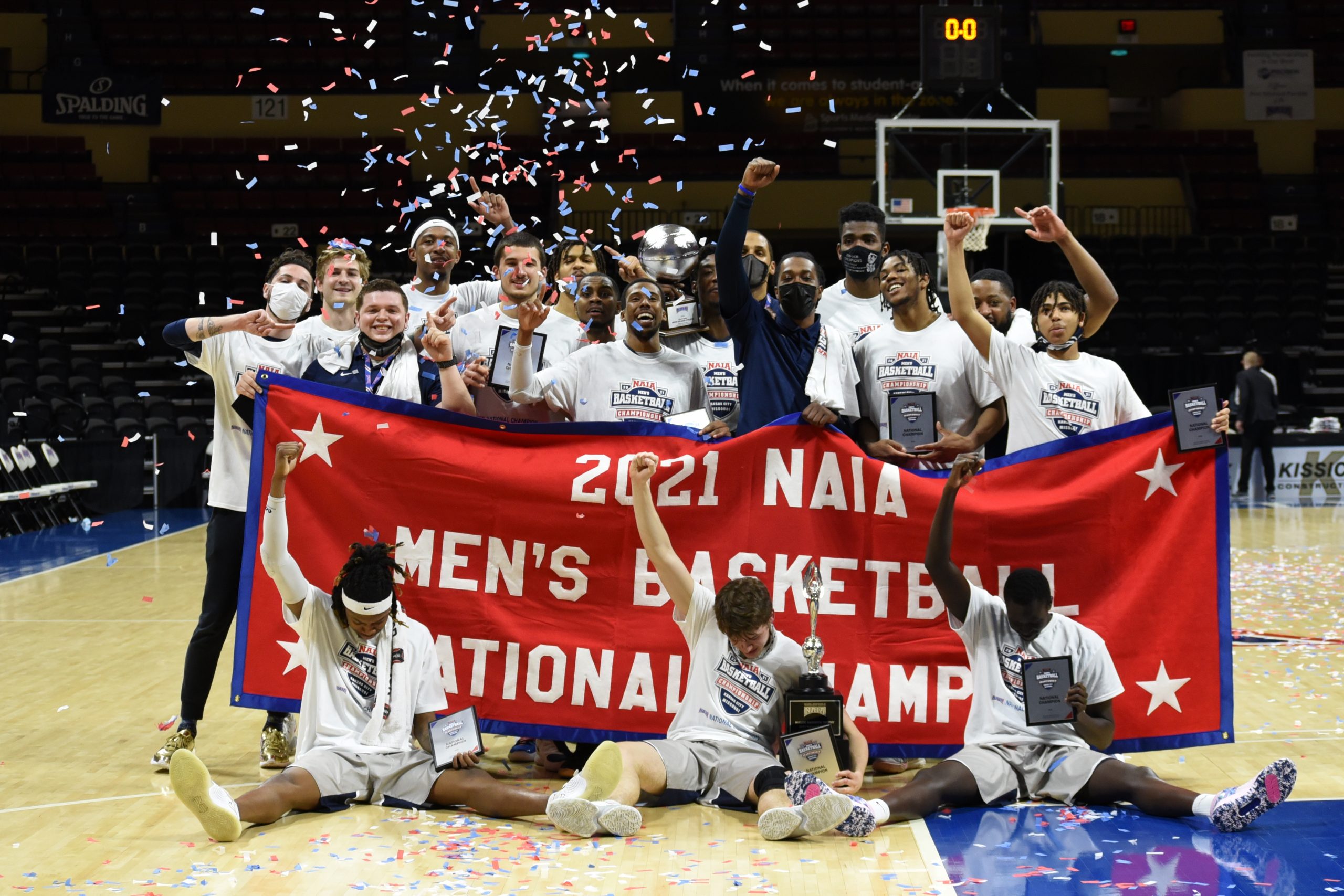 Thomas has earned numerous awards this past season, including the NAIA Coach of the Year, the Don Meyer Coach of the Year Award, and the HoopDirt.com NAIA Coach of the Year Award.
The Bears' success is a testament to not only their talent but their leadership. Their team motto, "Be different, Be Special" it's stitched into the foundational fabric of the program itself.
And as DeLano and Lindal continue to look to make a difference in their player's lives, one that extends beyond the game of basketball, it's clear that the Shawnee State Men's Basketball program is truly, truly something special.
---
Photos via Anna Trankina, Marketing & Communications, Shawnee State University