Jackson State's Tomekia Reed on the Respect that Black Female HBCU Coaches Deserve
SLAM has partnered with the Black Coaches Association on a content series that will spotlight Black coaches from every level. To learn more about the past and present of the BCA, and to register as a member of the BCA, click here.
There's an undeniable truth behind the words spoken by Jackson State's women's basketball head coach, Tomekia Reed. The Jackson, Mississippi native, who originally joined the program back in '06 as a recruiting coordinator, has taken the HBCU program back to prominence after winning back-to-back SWAC regular season championships since being hired as the head coach in 2018.
Yet back in mid-August, the Jackson State women's head coach tweeted out her frustrations with how Black female coaches are constantly overlooked. Amidst all the shade, the Tigers finished their season with a 18-6 record and a trip to the NCAA tournament for the first time since 2008, where they faced Baylor in the first round.
"You know, that was something I've been feeling for a very long time," Reed says over a Zoom call in August. "I think our ability to have won as many championships as we've won here at Jackson State—in three years we've won three championships—so I think I had ears for the platform at this point. And so I said, 'you know what, I'm gonna go for it.'"
Reed knows what it takes to lead a program to success, both as a player and a coach. After leading Southern Miss to a WNIT appearance, she transferred to Hinds Community College for the 2000-01 season and led the Mississippi Association of Community and Junior Colleges (MACJC) in rebounds per game, while also posting second in the conference in scoring and earning All-State first team honors.
After transferring to Georgia Southwestern State University, Reed continued her athletic dominance, this time leading the team in scoring and ultimately named team MVP.
Her coaching career began in '04 at South Georgia Technical College, where she served as an assistant coach and recruiter for three seasons. At JSU, she also worked as an academic liaison and assistant coach, focusing primarily on the post players. She's also coached at Southern Miss, Louisiana Tech, Louisiana-Lafayette, New Orleans and Hinds CC, where she led her alma-mater to two consecutive winning seasons and the NJCAA Region 23 title game during her three-year tenure.
We caught up with the 2020 Coach of the Year to learn more about her coaching journey, the "disrespect" that she feels Black female HBCU coaches experience in the industry, and how she's building a championship program at Jackson State.
SLAM: As a former hooper, was there a specific moment that paved the way for a career in coaching?
TOMEKIA REED: When I played basketball I was not the most talented, I was just an extremely hard worker. I got playing time because I just had that toughness. I was extremely smart. I had a very high basketball IQ and I was a great leader. And I think that afforded me the opportunity to play four years on a scholarship.
But I did the dirty work and I think all of that translates to who I am today. I'm extremely tough with my teams as a coach and, you know, have that basketball IQ to be able to teach and lead. I've always been someone who cared dearly about everybody; players, coaches, managers. Always that one that was helping and I put my hands in everything and that's who I am as a head coach right now.
SLAM: As a Jackson, Miss., native and a former assistant coach for the program, how has this journey come full circle for you after winning the SWAC championship the past two seasons?
TR: Coming here to Jackson State as an assistant coach, it was a great experience. And to be able to be a part of a championship team then, and to be able to come back years later, and take us back to that point, it's just been a phenomenal experience.
And of course, you know, Jackson, Mississippi is my hometown. So to be able to do this in my community, it means a lot to me. It's something I prayed for. I always wanted to come back as the head coach. I took jobs all over the place at predominately white institutions, and the Lord afforded me an opportunity to come back.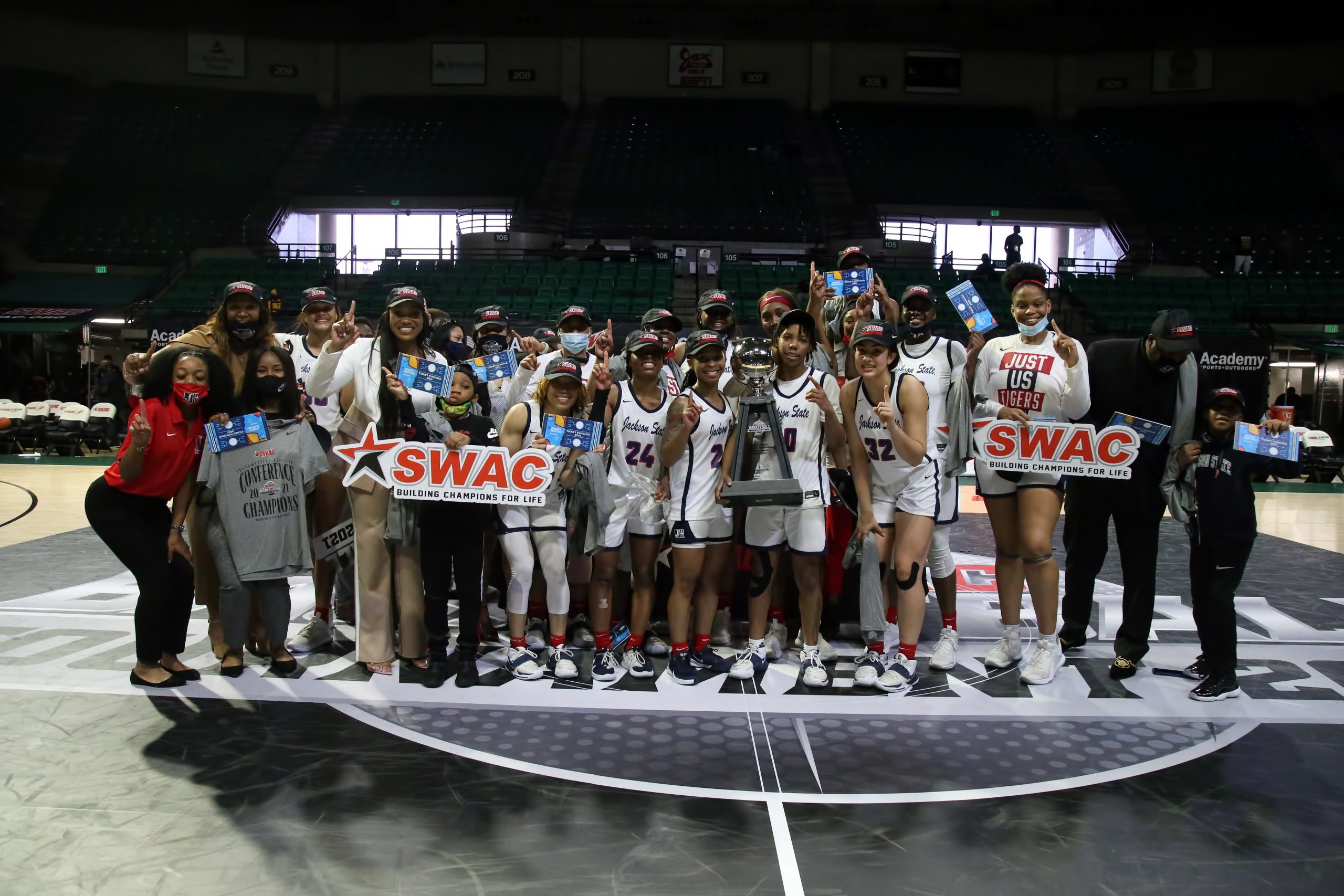 SLAM: What were the feelings and emotions you had that led to your tweet back in August?
TR: The disrespect runs deep. So I just got to a point where I couldn't keep sitting on it. I just wanted to put it out there, I had no idea it was going to reach as many people as it did. I had Power Five ADs reach out to me and say, Hey, let's talk about this. I want to help you get through this. I haven't called yet, but I'm certainly going to call because I want to know, why are we looked at as less than? Why are we not valued? Why don't we have any worth? Why aren't we important to this game of basketball that we love and study and have been a part of for so long, just as much as the others have?
SLAM: What are those levels you're addressing?
TR: Recruiting. When we're going against Power Five institutions, or even high mid-majors or mid-majors, they always down us for what we don't have. They don't have the resources over there. You're going to take a cheap bus to your games. They can't even take charter flights anywhere. They don't have the resources you need to be successful. You go over there, you won't have an opportunity to play professional basketball. It's always bringing us down when we're doing the exact same thing that the other schools are doing with limited resources and that's what I put in the tweet. We don't have those things, so you know what, that makes me work harder.
I have my hands in everything. I'm doing film, I'm cleaning, I'm mopping the floor, I'm sweeping the floor, I'm washing uniforms, I do it all, on top of game strategizing, on top of recruiting. People who follow us, they see we brought in Power Five transfers, five-star recruits, three-star recruits, we're doing our thing. But now it's time to bring the respect [and] acknowledge that, hey, this is a good institution. We may not have the fancy buildings, but we are moving and changing lives, and developing and winning championships just like anybody else on any other level.
I tell our recruits all the time, a fancy building is not going to pat you on the back when you're not feeling good. A fancy building is not going to pick you up out of your dorm and take you to the emergency room. A fancy building is not going to talk to you when you're sad—I am and I will, and I'm here for you.
SLAM: What are the goals you have for yourself and for the team this upcoming season?
TR: For me, I gave a four-year plan when I took this job at Jackson State. Year three of my plan happened in year one and two by the grace of God—I'm so thankful and I just want to stay in that mercy and in that favor—but going into year four, I mentioned that I wanted to have national prominence. This was way back when I got the job [in 2018], we wanted to be nationally known.
For this year, we want to go in at least 8 to12—never, ever done before. And so with that being said, our focus is not just in conference, competing in conference, our focus is being dominant and having a voice and being competitive out of conference.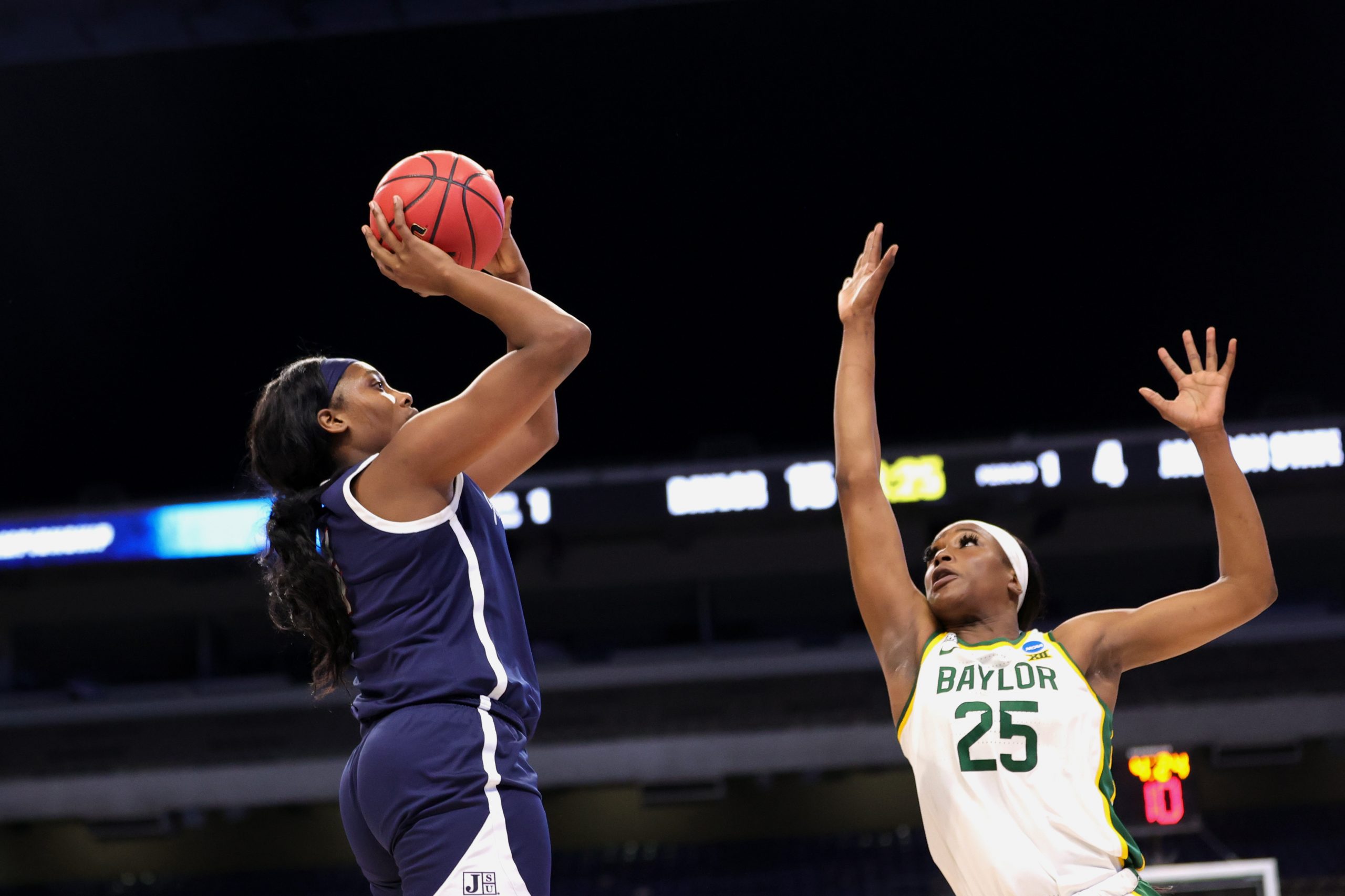 SLAM: What about your latest class has you most excited for this upcoming season?
TR: I'm excited because we're finally big at every position, now it's going to come down to the game strategizing, and just getting them mentally understanding [that] we wake up and get dressed the same way they wake up and get dressed—we have an opportunity, a shot at this thing the same way they have a shot at it. So that's why I'm excited about this team.
SLAM: What has the impact of having JSU football head coach Deion Sanders on campus been like?
TR: He is just opening up the doors in so many ways for the community, for all sports—the revenue, the resources that he's bringing. He is bringing more respect to the HBCU community, I will say that. But we got to jump on board, we got to get in that thing with them. Yeah, football is doing a great job. Football is always respected. But let's also shine a light on other sports and what other people are doing. He does a lot of social media marketing for myself and our program and for other sports as well. If you can reach 100,000 people with a tweet or with a post, that's phenomenal, and it helps us in so many ways.
I think one of the reasons why we are so not valued and disrespected is because of the resources. And I would like to say our Athletic Director has opened the gate to level the playing field for HBCUs by bringing Deion on board. I think this has opened an opportunity for us to have that national attention. Him and I talk all the time, we meet all the time.
SLAM: While you're surrounded by Black peers at the coaching level in the SWAC, how do you juggle the responsibilities and influence you carry as a Black woman in this space?
TR: For me, it's just really important to stay classy, stay professional, be a model and just to show we can do this. Be an encouragement, be some type of empowerment for our coaches, our conference, our players. It doesn't matter what people say about us, it doesn't matter, the respect that we don't get. That should not change who you are, and how you carry yourself.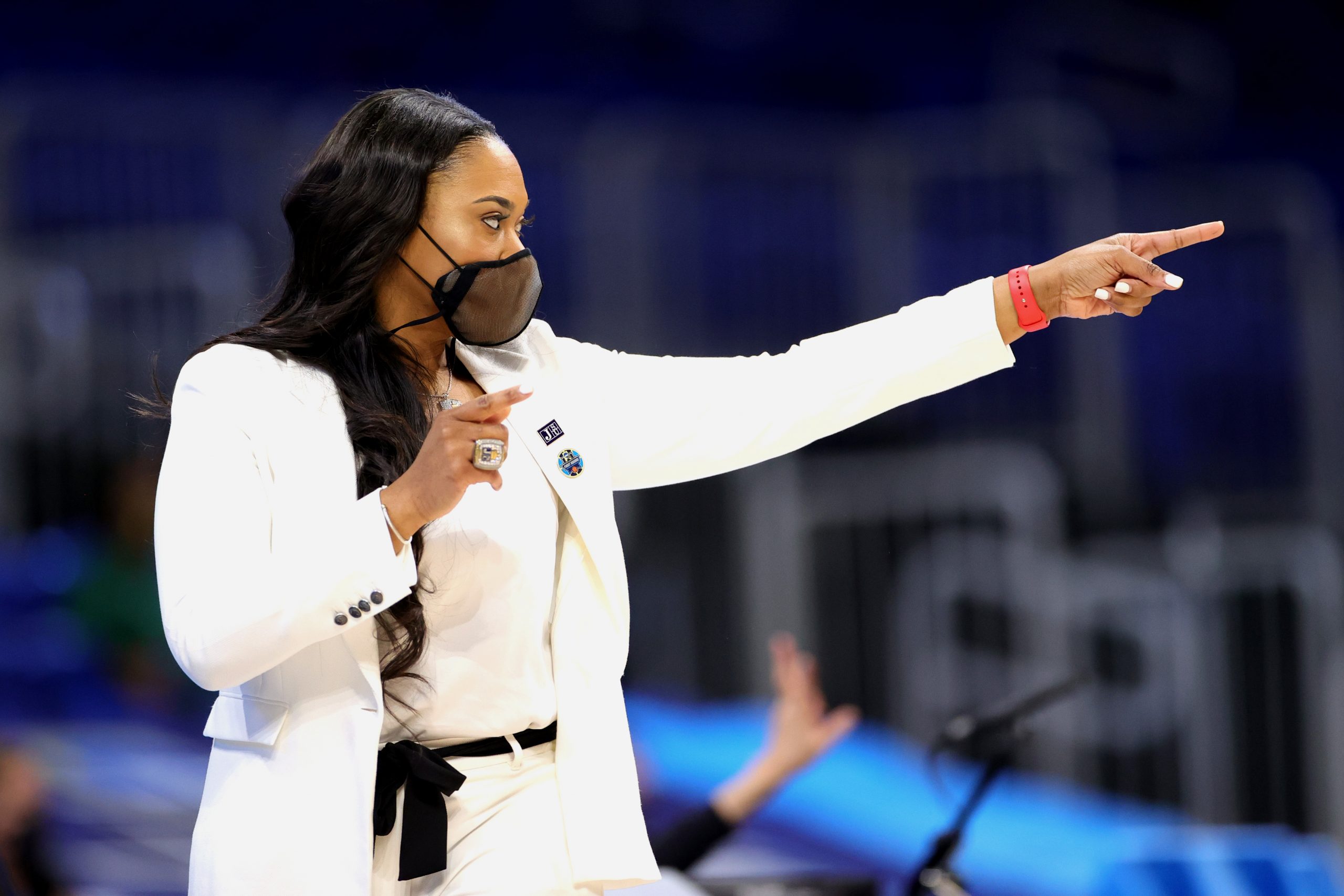 And it shouldn't change seeing yourself on a higher platform. Nobody will ever take that away from me. If I'm never afforded the opportunity to get to a higher platform—it's okay. I'm going to have it in my mind and in my thoughts, and I'm always carrying myself as such.
---
Learn more about the BCA here. Follow them on Twitter @BCAWORLDWIDE
Photos via Getty Images.