SLAM has partnered with the Black Coaches Association on a content series that will spotlight Black coaches from every level. Stay tuned for exclusive feature stories, interviews, and more. Learn more about the past and present of the BCA below. Register as a member of the BCA here.
It's not every day that you get a seat at the table with some of the game's most legendary coaches.
There's Tina Thompson, the first college draft pick in WNBA history who would go on to win four WNBA titles, now coaching at Virginia—having been hired by the school's first-ever Black female athletic director in a power conference. Then there's Damon Stoudamire, the seventh overall pick in the 1995 NBA Draft who would go on to win Rookie of the Year, suit up for the Raptors, Trail Blazers, Grizzlies and Spurs, and then join the coaching staff at Memphis, later with his alma mater, Arizona, and is now the head coach at the University of the Pacific. There's also Jason Hart, who holds the all-time record in steals and is second in assists at Syracuse, then bounced around the League and the NBDL before coaching nearly every level—from AAU to a head coaching position at Taft High School in L.A., then at Pepperdine and now at the University of Southern California.
To be clear, this figurative table is actually a Zoom meeting, held in early February. Coaches from all levels "sit" beside them: Jamal Adams, head coach at Loyola HS, Reggie Morris, head coach at Fairfax HS and Director of Nike EYBL'S Team Why Not, Lou Richie, who runs the team over at Bishop O'Dowd HS and Travis Decuire, head coach at the University of Montana. Noelle Quinn, the fourth pick in the 2007 WNBA Draft, who won a WNBA title in 2018 with the Seattle Storm and then another as the Storm's associate head coach, is here, too. She's also the head coach at Bishop Montgomery HS.
They're joined by Pooh Jeter, who isn't a coach but has had a long career playing professionally all over the world and is now hooping in Ukraine. With the help of many, Jeter made a lot of the phone calls that brought these coaches together. And it was on those phone calls—calls that later turned into weekly meetings—that the revival of the Black Coaches Association came to be.
It all began with a conversation Jeter had with Hart last summer, just when the COVID-19 pandemic had started. They were chatting about the game when Hart began venting about his frustrations about the lack of respect for Black coaches in the industry. It quickly turned into a call to action. They both began reaching out to coaches, from the L and the W to HS and AAU, with the idea, why not get everyone on a call and talk about their experiences?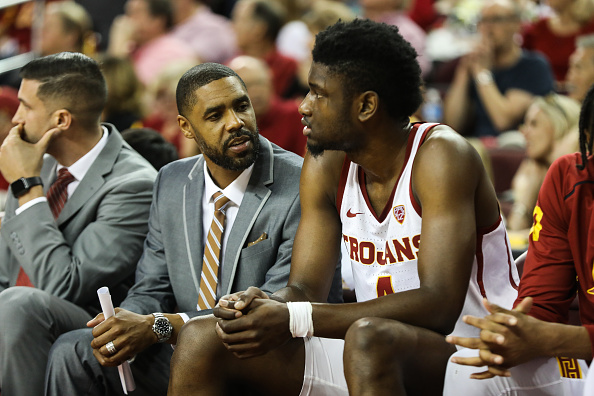 "Everybody just started using their own power and relationships and bringing people to the table," Hart says, months later, during a Zoom meeting. "So, it was just a common theme of what we were going through, but it also became an outlet, you know, who's telling different stories and people who agreed on. So it was just something that we just trying to bring together fellowship, and it kind of blew up from there."
"I was just really reaching out to, like, all my loved ones," Jeter adds. "I'm on the phone with all, like, my brothers and sisters. I think the first night on the Zoom was probably 20 people. I had to hit up Marc Spears about Lou [Richie]. I'm like, Ay yo, Marc Spears, who running the show out there in the Bay? He was like, Man I gotta put you in touch with Lou! It just turned into, like, family, every Thursday at 7 pm PST, and it was awesome, it was our time. You feel me? Everybody was just looking forward to, you know, fellowship and something for us to just share and grow. Then the word spread."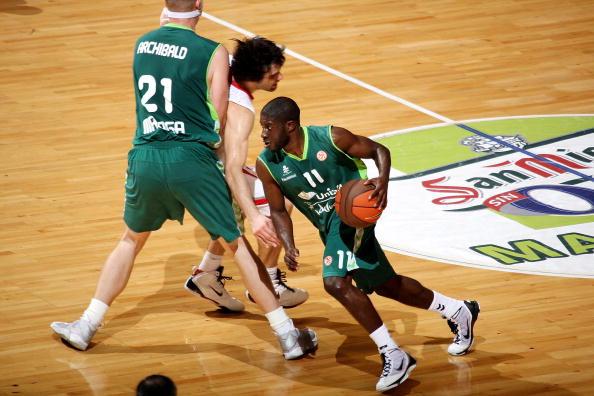 This initial conversation soon took a life of its own. The Zoom meetings became an opportunity for Black coaches—men and women—to share their experiences, hardships, frustrations and thoughts about the industry and how they were being treated within. The meetings were held at a time when people of color were (and still are) getting mistreated and murdered at the hands of those in power.
"We were all home, and beyond being home for the pandemic, we were watching our communities go up," says Adams, who will serve as the BCA's Executive Director. "You know, from George Floyd to Breonna Taylor, Ahmaud Arbery. We saw people of all colors, but particularly Black folks and Brown folks in the streets, saying enough is enough. And so, I think also early on, that fire was fueling our desire to do something. It was about fellowship and it was about being in a Black space…that was also driven by our love of hoops, but in a world where different cities and things was going up and burning and folks were yelling 'Black Lives Matter' from Maine to California, we wanted to be a part of that movement in our own way."
It's a movement they plan on building upon. The meetings became sacred, trusted and respected spaces where everyone—regardless of accolades, titles, status or stature, could be heard and listened to. At its very core, these meetings were like a virtual-family dinner where respect, coalition and being authentically Black was served for all.
Back in the '80s and '90s, the first Black Coaches Association was led by legends within the college game: John Thompson, John Chaney, George Raveling and Nolan Richardson—who coached at the University of Arkansas and then coached in the WNBA. With so much influence (and so many championship trophies) among them, the BCA was able to help support Black coaches around the game. The group even looked to extend its impact to Black coaches on the football field, and changed their name to the BAAC in 2007 to throw a lob to other Black administrators.
Things changed when the NCAA was given ownership in 2015, causing other coaches to leave and form the National Association For Coaching Equity and Development.
However, if you ask Richardson, money became the issue. According to The Undefeated, Richardson and others said that money was "drained illegally" and the NCAA got in the mix and put the BCA "under its corporate umbrella." That's what sparked its eventual decline. (Richardson also revealed that he, Thompson and Chaney left specifically because they felt as though the BCA was just changing. What it was becoming was not what they had originally envisioned.)
Today, there's still very few Black coaches in head coaching positions. There are 21 non-POC head coaches in the NBA, compared to the nine that are Black. Google "How many white and black coaches are in college basketball?" and words like "heartbreaking" and "numbers continue to fall" and "inequality" and "overlooked" are in the search results.
This newly-formed Black Coaches Association has a mission to build a sustainable platform that will improve the lives of Black coaches for generations to come. Their core values include mentorship, service, honesty, education, trust, authentic relationships and cultural responsibility—and they aim to provide a number of programs and resources to help coaches at every level become successful in a sport where, if we're being completely transparent, have historically given more opportunities to non-people of color in coaching positions.
The BCA also plans to provide Black coaches with development opportunities so that when they do land jobs (which they should be offered), they'll have all the necessary tools and insights to become successful. That includes mentorship, networking, Title IX Training, résumé building, media and interviewing skills, as well as insight and advice on how to go about running a team, from recruiting and scheduling games to coordinating practice plans.
"We want to provide every single thing we can," says Thompson. "We want to create a sounding board of opportunity for young coaches to be taught how to interview, how to present themselves to be able to be in a position to get these jobs, who it is they talk to, the network that they provide and how they present themselves. Sometimes your network is not just based on what you're capable of but it's the presentation of what your abilities are. And then, when you get that job, how to go about building the foundation of your program so that you can build."
"We're rooted in basketball, but we've had different types of coaches on the call in different sports. We are basketball people but we have people that we are connected with who are coaches of color in different sports. That's also what we're trying to grow, to make this association not just basketball-specific but coaches of color in sport in general."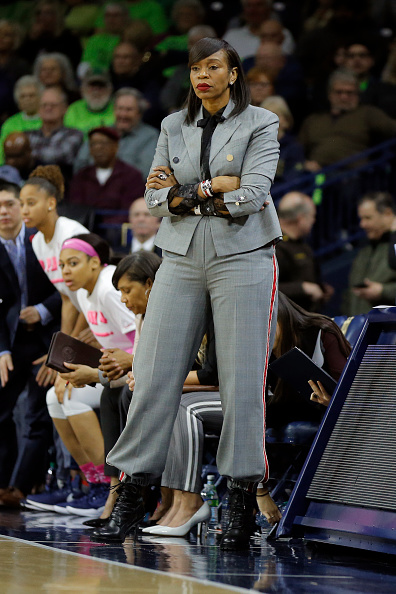 The BCA, as Richie would go on to explain, is about addressing the needs of Black coaches on every field, court, rink and diamond. They're joining the hard fight to end racism while promoting Black excellence and success in the process.
"It's the intersection of sports and race to end systemic racism," Richie says. "What resources do head coaches need? What issues are prevalent in terms of race, education and voter registration? How can we help each other? Who is willing to sacrifice and what are we willing to sacrifice? How can our institutions help our communities?"
They think it's important to honor those who have paved the way, trailblazers like the late John Chaney and John Thompson (may they rest in peace). In order to change the future for the better, one must remember the past and those who came before them.
"[It's about] mentorship and trying to build the next group of leaders that young, Black coaches can go to so that we can have new generations of John Chaneys and John Thompsons," says Morris. "It's totally unfair how this business makes pariahs out of Black coaches. There's a double standard held by white coaches—there's a refurbishing of white coaches over and over while Black coaches don't get the same opportunities. So, if we can stand together as grassroots coaches and push what we need to do to help our coaches above us so that we can continue to get better and better, it's just about promoting them because we're only as strong as they are and they're only as strong as we are. We need to come to an understanding and an accord of how we can work together to make everybody work to the best of our basketball community and our community as well."
"I think for me, too, it's like, we talk about this notion of free game and to be in a safe space with people who look like you," adds Quinn. "Where I am in my career, to hop on a call [and] to see Tina, to see Dame, to see this group, for a young person who is navigating this coaching career or whatever it may be, this is a great space for young, Black females and males to come together and just listen and to understand that there are people who paved the way."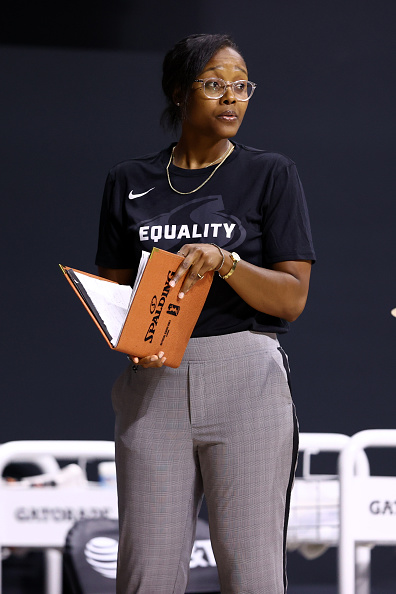 Decuire believes that the BCA can serve as a supportive platform for current coaches and future coaches, to feel like they have a support system. "Most successful coaches have mentors and example setters. There are too many talented coaches out there that don't have it. This is an opportunity to create it. It's also important to have a strong support system for the athlete. Careers will end. Some will become coaches and some will move on. Many will need help with the process."
This is what makes organizations like the Black Coaches Association so critical, so important and so incredibly timely. Strength in numbers, as Adams says, can truly create change, and Black people, throughout history, have continuously organized, petitioned and used their voices to demand it. The BCA is ready to amplify that dialogue, to give a megaphone to the coaches who mentor and educate your children, who run the teams you cheer for and bring success to institutions, schools and programs across the country.
As a Black woman and Associate Editor here at SLAM, it's an honor to hear from legendary, well-respected Black head coaches and the BCA's Board of Directors that I, too, have a seat at the table alongside them. Black voices are speaking up, and it's time for you, the reader, to start listening.
"That's the beauty of it," says Jeter, whose peers call him Mayor of the BCA. "It's just us leaving that generational wealth of information, us leaving some type of inheritance for the ones up next."
—
SLAM has partnered with the Black Coaches Association on a content series that will spotlight Black coaches from every level. Stay tuned for exclusive feature stories, interviews and more. Learn more about the past and present of the BCA below.
Register as a member of the BCA here.
Follow the BCA on Twitter and Instagram @BCAWORLDWIDE
Photos via Getty Images.