From Ohio University to LA: Jason Preston's Incredible Journey to the 2021 NBA Draft is Movie Worthy
At the age of 16, Jason Preston was faced with an obstacle well past the likes of the typical teenager in love with the game of basketball. Preston's mother, Judith, lost her battle with lung cancer, leaving him without the closest figure he's ever known.
Growing up in Orlando, basketball may have aided Preston through an insurmountable grieving process, but Ohio University's perennial point guard says his faith guided him towards peace.
"Once I truly believed, in my faith, my Lord and Savior, Jesus Christ, and the aspect of everything happening for a reason," he says in a ZOOM call, just a few days before the 2021 NBA Draft. "So just to know that, it's all a part of God's plan. She's in a better place now, instead of having to struggle the way she was down here. She's in a much better place and you know, just having that mindset really helps you push through not only that specific obstacle but anything you might be dealing with in life."
Everything happening for a reason might as well be the motto for Preston's journey. After averaging only two points per game in high school and losing the closest connection he's ever had, Preston has persevered and molded himself into an NBA draft pick. Last night, he was selected No. 33 overall by the Los Angeles Clippers.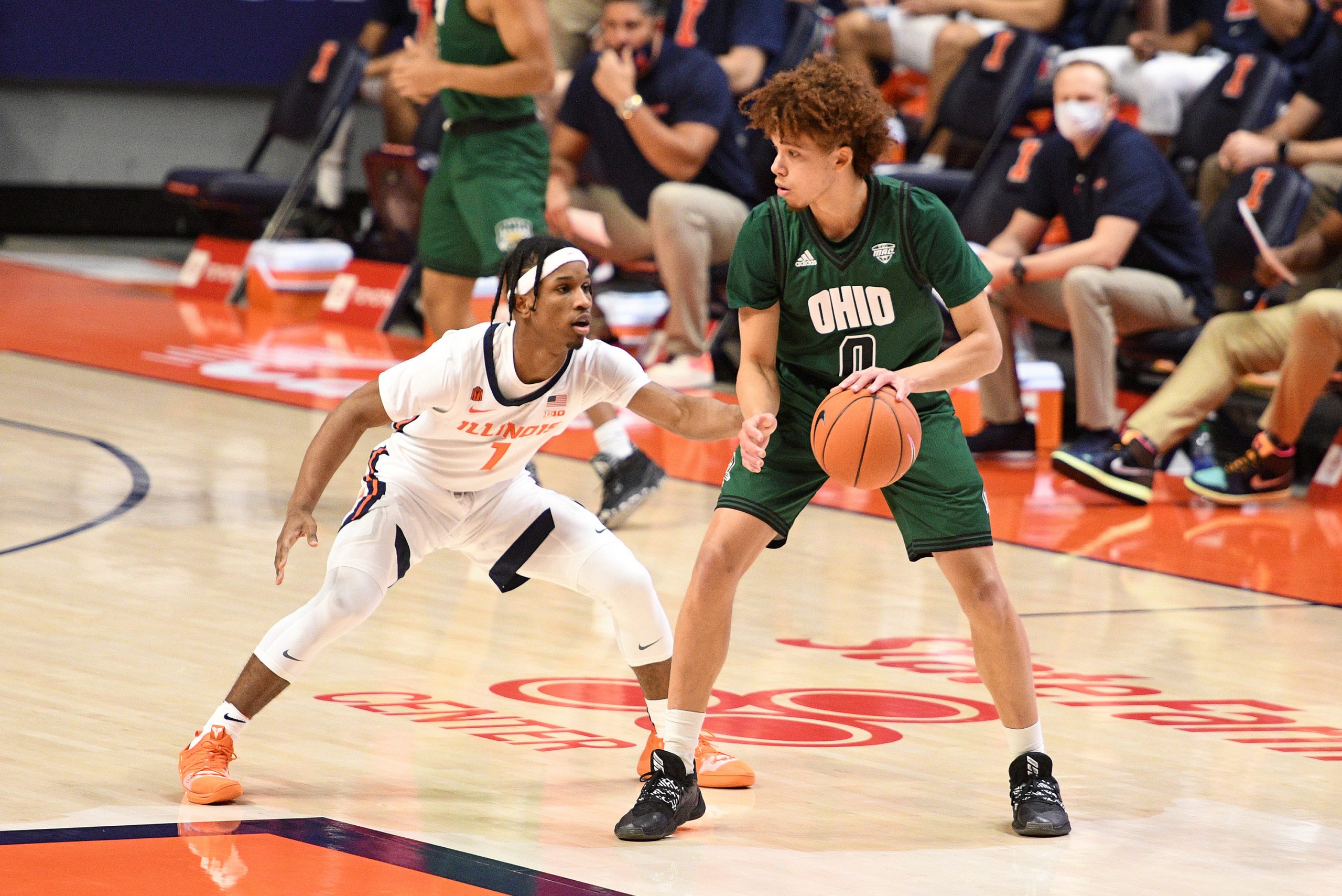 The lanky 6-foot-4 guard says the combination of two factors has coalesced into the success he's garnered thus far: confidence and opportunity. After starting just one game in his high school career, Preston graduated from William R.Boone High School and began taking summer classes at the University of Central Florida with the intention of enrolling in the fall and majoring in journalism.
He continued to hoop, playing in concurrent tournaments in Orlando and Georgia. While he shined on the summer circuit, he also was given advice from Division I and II scouts: consider prep school.
He took their advice and moved to Athens, Tennessee to play for a college boarding prep program, Believe Prep Academy. With roommates on the C-team, Preston elected to play for their squad solely in an attempt to find a consistent rhythm coupled with consistent time on the floor. He found both and was quickly bumped up to the A-team during the 2017-18 season, where he averaged 12 points, nine assists, and seven rebounds per game.
"As the season was ending, I realized I didn't have any film on myself and that's something that coaches want," Preston says. "So after one of our tournaments, I asked for the team iPad. I'm screen recording all these clips of myself. I sent it over to one of my friends, he put it all together, like a two-minute, three-minute mix, and Believe's Twitter page posted it."
While the post has since been removed due to copyright issues, Preston's high motor, sensational pocket-passes, and quintessential drive to find the open man caught the eyes of Ohio University.
There, Preston had to adjust to the fast-paced, physically dominant style of basketball at the collegiate level. As a freshman, he started 22 games and averaged 6 points per game while playing for head coach Saul Phillips. But by the end of the season, after finishing with a 14-17 record, the program decided to part ways with Phillips and hired alum Jeff Boales.
Preston says that only four players remained after his freshman year, two of which were hurt. Another opportunity had presented itself, and all Preston had to do was reach for it.
"It was basically an entirely new team and I knew that I was gonna have to take a bigger role and I was really excited for the opportunity," he says. "I was eating five meals a day, I'm talking about meals meals. Lifting anytime I could, working out at least twice a day like, I was really really motivated that summer."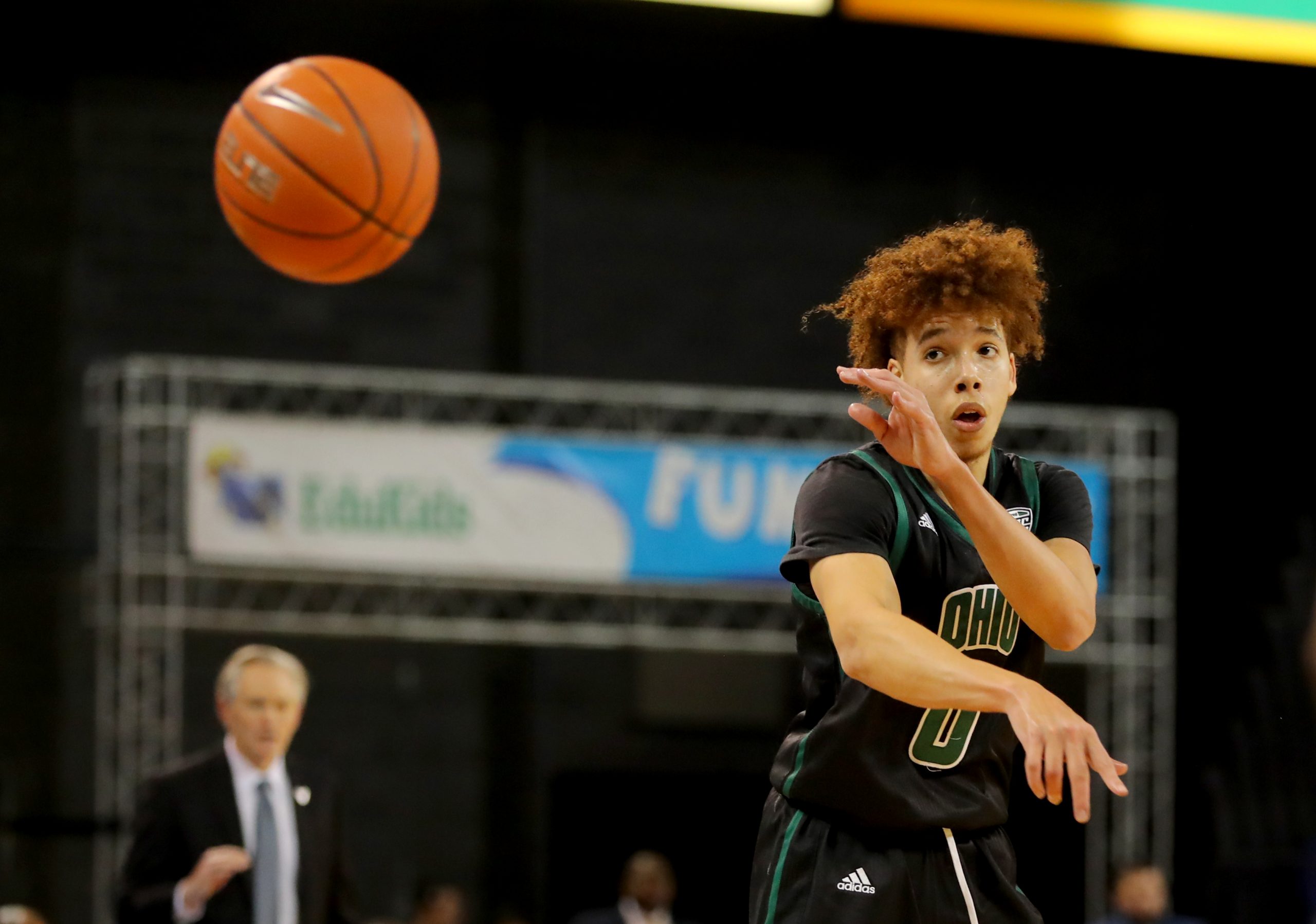 Preston says he put on 20 pounds that summer by eating a ton of Chipotle. He also grew three inches, standing at 6-foot-4. Clearly, all that training (and steak and rice) paid off going into his sophomore year, where he averaged 16.8 points and 7.4 assists per game. He scored his first career triple-double, and only the second in program history, against Miami.
Carrying that momentum into his junior year, Preston had a breakout game against Illinois, where he dazzled in a nail-biting 77-75 loss. He finished with a season-high 31 points, grabbing six boards, and dishing out eight assists.
Heading into the game, Preston says his confidence was soaring. With an understanding of Illinois' drop coverage and defensive schemes, he knew he'd have to assert himself as a score-first guard, something he's rarely had to break out of his bag.
"I just took what they gave me," Preston says. "I had like a floater a lot of times, I had my shot going early. Sometimes I'd take it all the way to the rim. The second half I tried to get a little bit more of my guys involved. Sadly we couldn't pull it out, but it really helped our overall confidence as a team that we can play with anybody."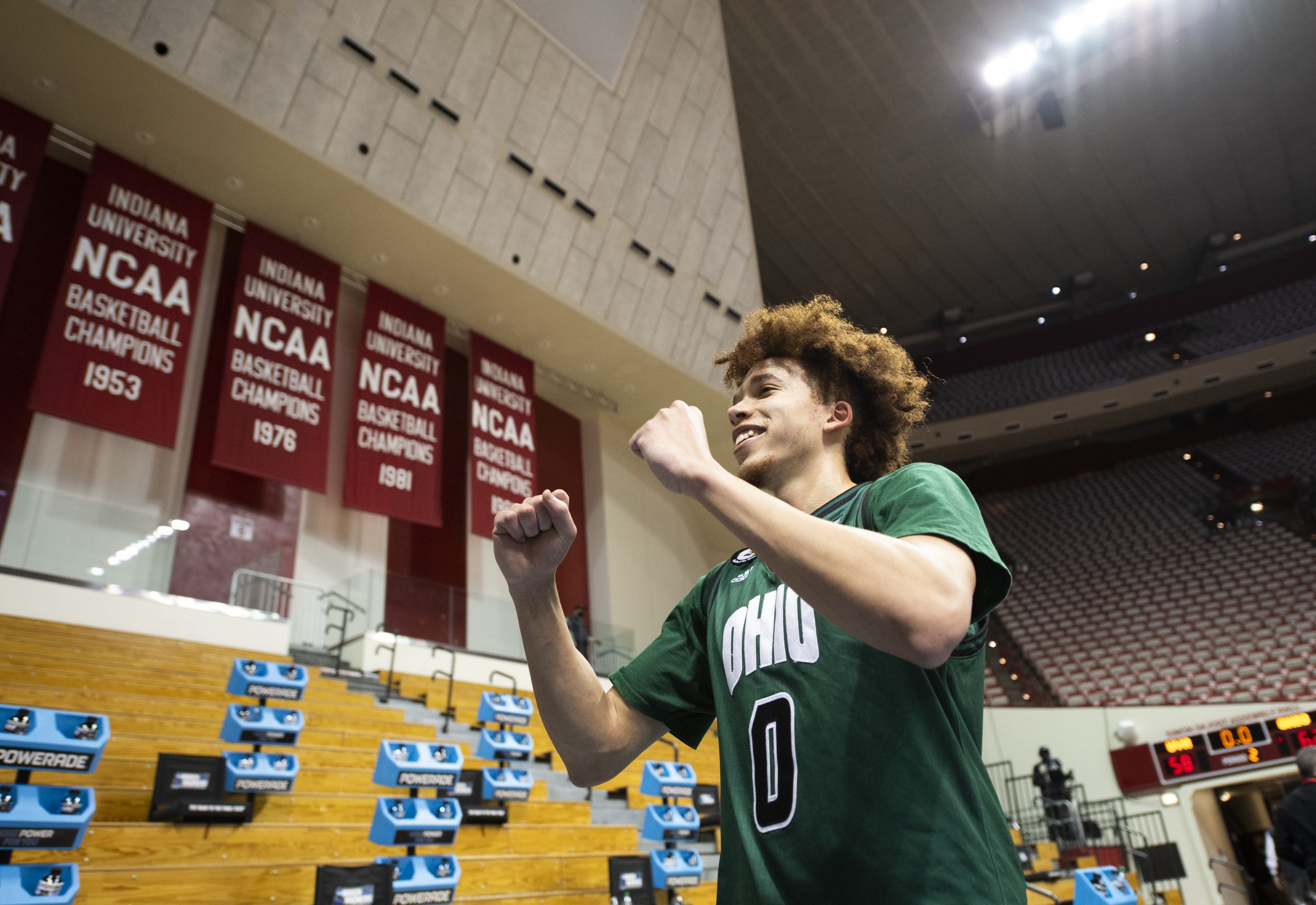 Now, Preston is bringing that unwavering confidence into his next opportunity: the NBA. Having never visited the western half of the United States, Preston took a moment during his interview with SLAM to reflect on the beauty of the cities he got to visit thus far, from Denver and Phoenix to Los Angeles, during the pre-draft process.
After hearing his name get called last night, Preston will now call the City of Angels home. He sent out a tweet shortly after that said, "NEVER LET ANYONE TELL YOU WHAT YOU CAN/CANNOT DO."
No matter the odds, Preston's journey to the League is a testament to those words, as well as the faith and confidence he's always had in himself. Everything truly happens for a reason.  
---
Photos via Getty Images.