Jazmine Jones is the epitome of what it means to be "more than an athlete." Making it to the professional level was always her dream, but Jones' calling is to give back to her hometown of Tallahassee, FL.
The No. 12 overall pick in the 2020 WNBA Draft, Jones plans on making a big impact for the New York Liberty this season. When asked about her draft experience, her voice lights up with excitement.
"It was interesting," she says. "I didn't really know what to expect. Honestly, my whole draft day was real chill. I woke up, went to work out, came home and got ready for friends to come over. Then I had all of my family on a Zoom call to watch the draft together.
"When I heard my name called, I was so shocked. Everyone started screaming and crying tears of joy. It was surreal."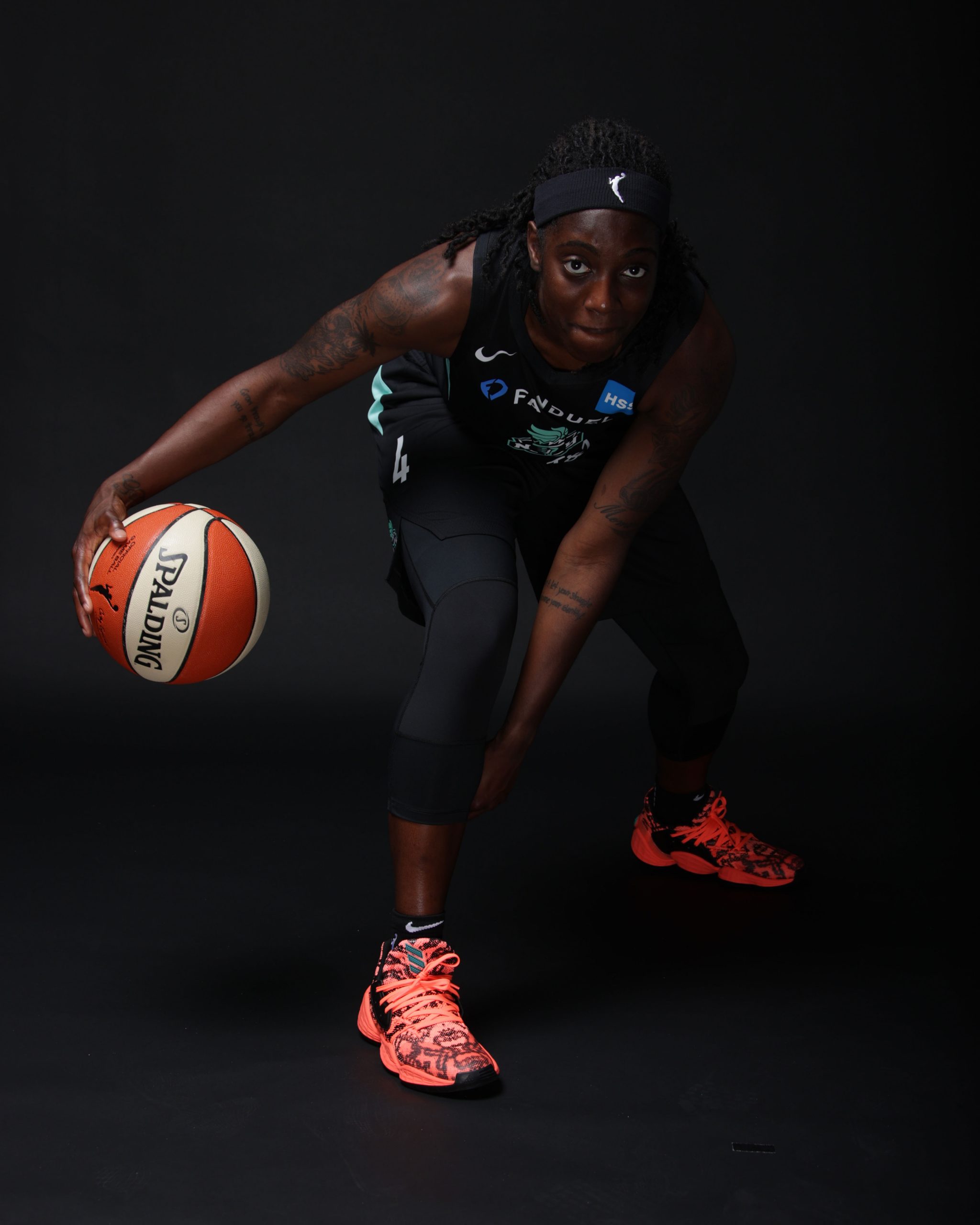 Jones was predicted to go later in the draft, so her selection in the first round was a bit of a surprise. Yet anyone who's watched Jones work on the court would understand why she was chosen so high.
"When I was at DRS (Florida A&M University Developmental Research School), I would always say I want to go to the League. Whenever I was playing pick-up, I would imagine my name being called in the draft. I dreamed this, so to see all of this come true, it still feels like a dream. Except when we're practicing—then it feels real," Jones says, laughing.
The Liberty have seven rookies on their roster, so they're already slated as underdogs. But that doesn't deter Jones. She boasts of the talent on her team and describes the rookies as hungry and ready to play. Jones also praises the Liberty's veterans and the level of depth that they bring.
She's kept her goals for her rookie season simple. "My focus is to get better each day, and contribute to my team," Jones says. "We are underdogs, only picked to win four games this season. We have a really good team, and we are so versatile. We all just have to buy in to the plan."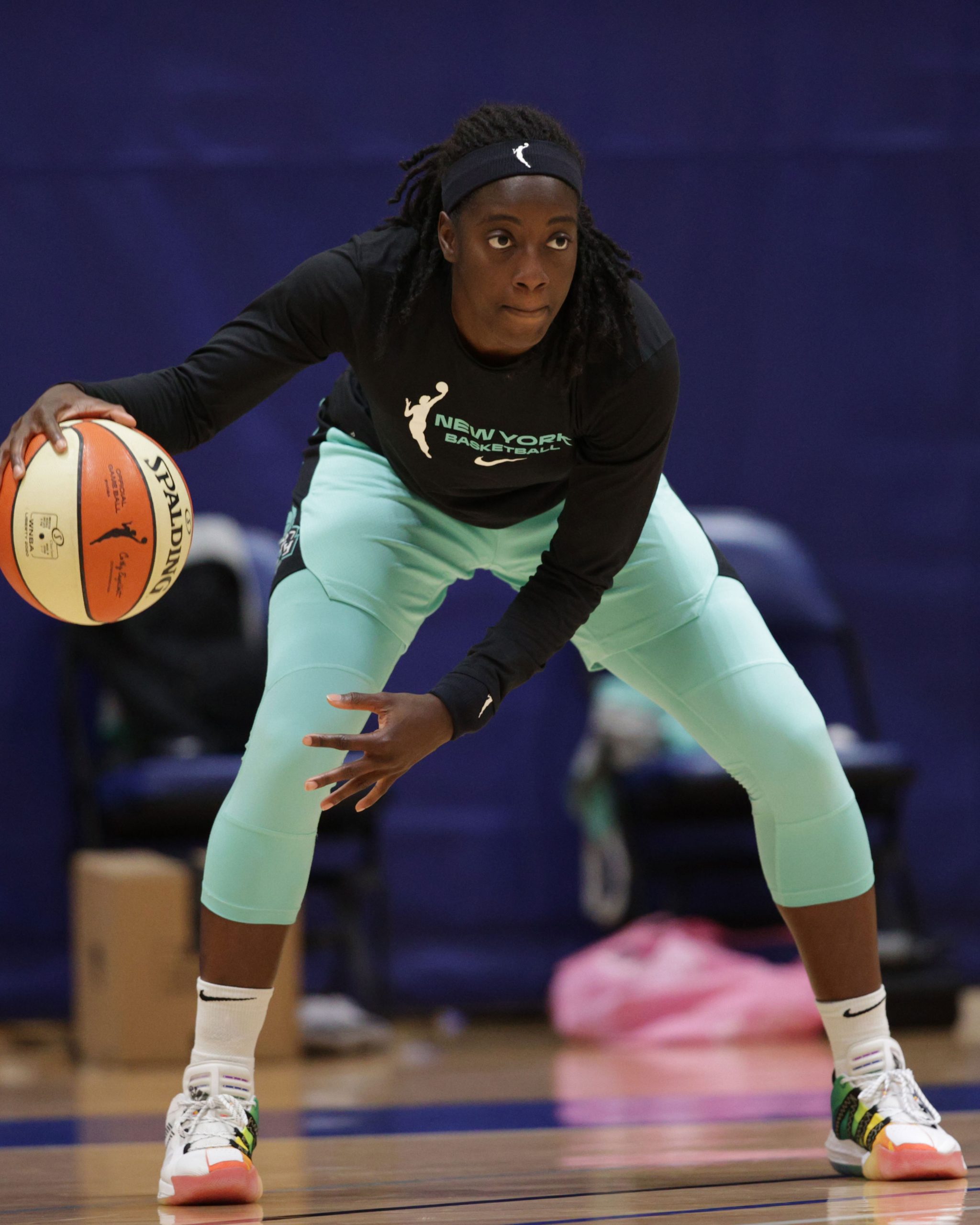 Playing in the "Wubble" has been a great experience for Jones. She describes IMG Academy as having everything that one would need to get prepared for the season. As for her temporary housing, Jones loves her space. "It is huge and really nice to live in. My favorite part is the kitchen because I like to cook, so I immediately felt at home," she says.
While at DRS, Jones was selected as the All-Big Bend Player of the Year and Florida Gatorade Player of the Year in 2016, and finished her high school career with more than 2,000 points, 1,000 rebounds, 500 assists and 500 steals.
Staying motivated and focused required a lot of hard work and sacrifices along the way. "My motivation was that I was the little kid who looked up to players like LeBron and Maya Moore, saying, I want that. I want to play in the League and be able to give back to my community," she says.
Jones continues: "My motivation is to make it so that I can give back to my high school, my city and those who helped me along the way. I plan on having my own AAU team, gym and be that role model to other kids who have the same dream. I want to really give back to my community in Tallahassee."
While attending the University of Louisville, Jones not only grew as a player, but also as a person. Along with serving the community, Jones grew spiritually as a member of the Fellowship of Christian Athletes (FCA).
"Becoming involved with FCA helped me to grow closer to God," Jones says. "I also went on a mission trip to Jamaica, and that experience caused me to grow as a person and be selfless and not take things for granted and be more appreciative."
While also serving as vice president for the ACC Student Athlete Advisory Committee, Jones would read to kids and do community cleanups. "I love giving back to the community—growing closer to people from all walks of life and different interests," she says.
This season, the WNBA and WNBPA created a new platform in response to the social and racial inequalities that exist in the country: The Justice Movement.
"Being all women, we are using our voice to help make change, and to be a voice for the voiceless. Ultimately, I want to see justice for Breonna Taylor and for all of the victims who have lost their lives to police brutality. I pray every day for my close friends that are Black males," Jones says.
Jones continues to shine not only on the hardwood but outside of the game as well. She will make her rookie debut on July 25 against the Seattle Storm. This stage is a long way from Tallahassee, but certainly one that Jones has prepared for all of her life.
—
Ashton Edmunds is an intern at SLAM. Follow him on Instagram @ae11_.
Photos via Getty Images