This story appears in SLAM 241. Shop now.
He reacts as if he hasn't heard the question before, as if the topic is something Justin Edwards has never even really considered. What, an interviewer wonders, are the strongest parts of your game right now?
"Um…I don't know," he says after a pause. "That's a good question."
He does have an answer eventually: "I would say getting to my spots, rebounding, getting to the rim, hitting open shots," he says, but it's probably a testament to just how many things Edwards does well that he struggles a bit to narrow it down. Developmentally speaking, no high school senior has a truly complete game, but Edwards' game is closer than most.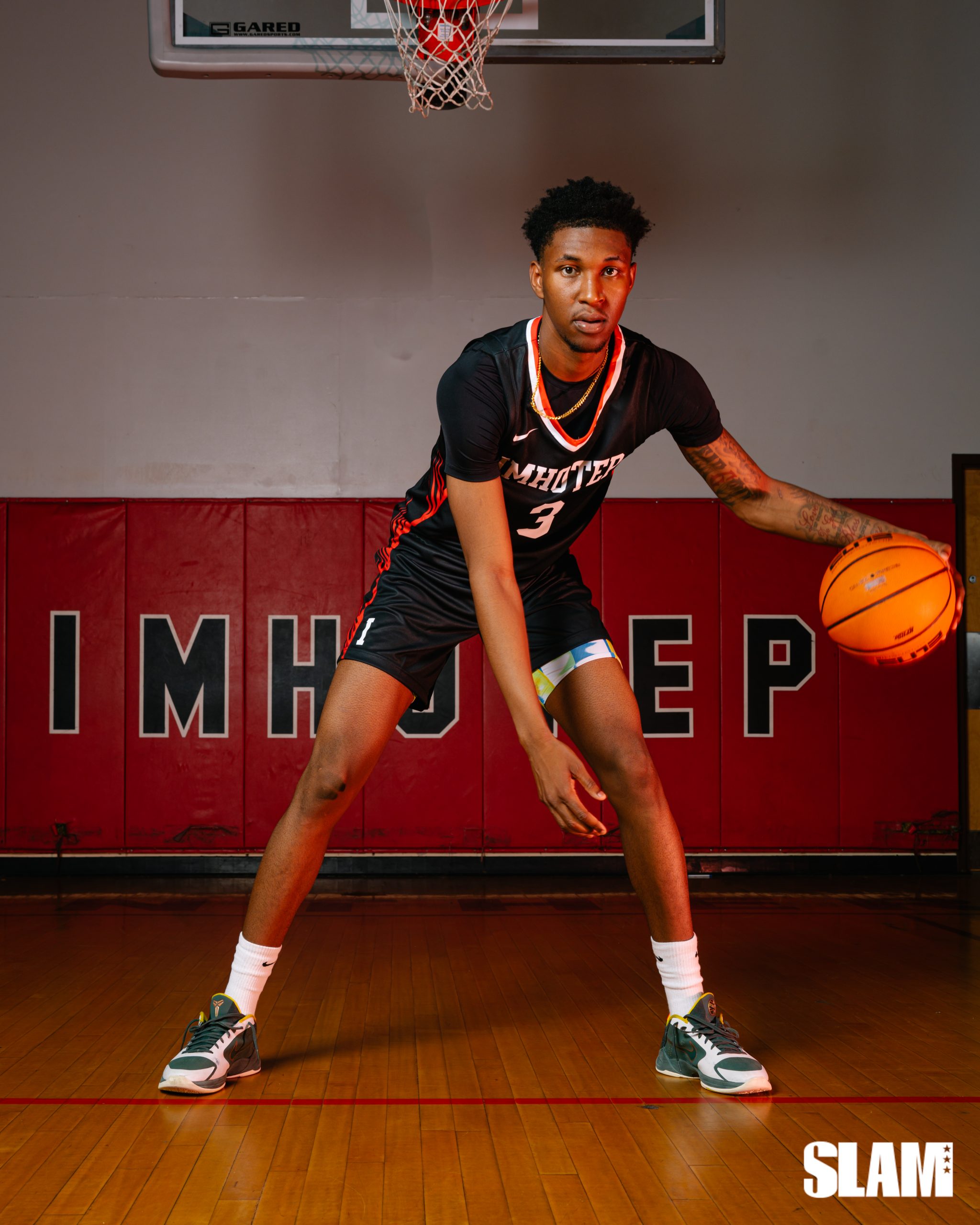 A 6-8, 190-pound small forward from Imhotep Institute, the Philadelphia Public League power, Edwards entered his senior year as a consensus top-five prospect in the class of 2023. The outside scouting reports generally agree with his self-assessment: At his best, Edwards is a disruptive defender, an efficient rebounder and a versatile scorer who can beat you with mid-range jumpers as comfortably as he can beat you off the dribble. "I don't really do stuff outside my box," he says. "I do the simple stuff."
Suffice to say, the stuff Edwards makes look simple doesn't come so easily to most. His production at both Imhotep and with the Nike EYBL Team Final squad has him ranked among the top handful of players in the country and also makes him one of the jewels of what looks like the nation's best recruiting class in Kentucky. Even by John Calipari's lofty standards, a 2023 class that includes Edwards and fellow top-10 prospects DJ Wagner—son of Coach Cal's one-time Memphis star Dajuan Wagner—Aaron Bradshaw and Robert Dillingham (not to mention top-50 recruit and UK legacy Reed Sheppard) ranks among Cal's most impressive incoming freshman classes.
"Coach Cal's always had young players who've been successful," Edwards says of his college choice, which ultimately came down to UK and Tennessee. "The long-term goal is being in the NBA, and he helps players get where they want to be."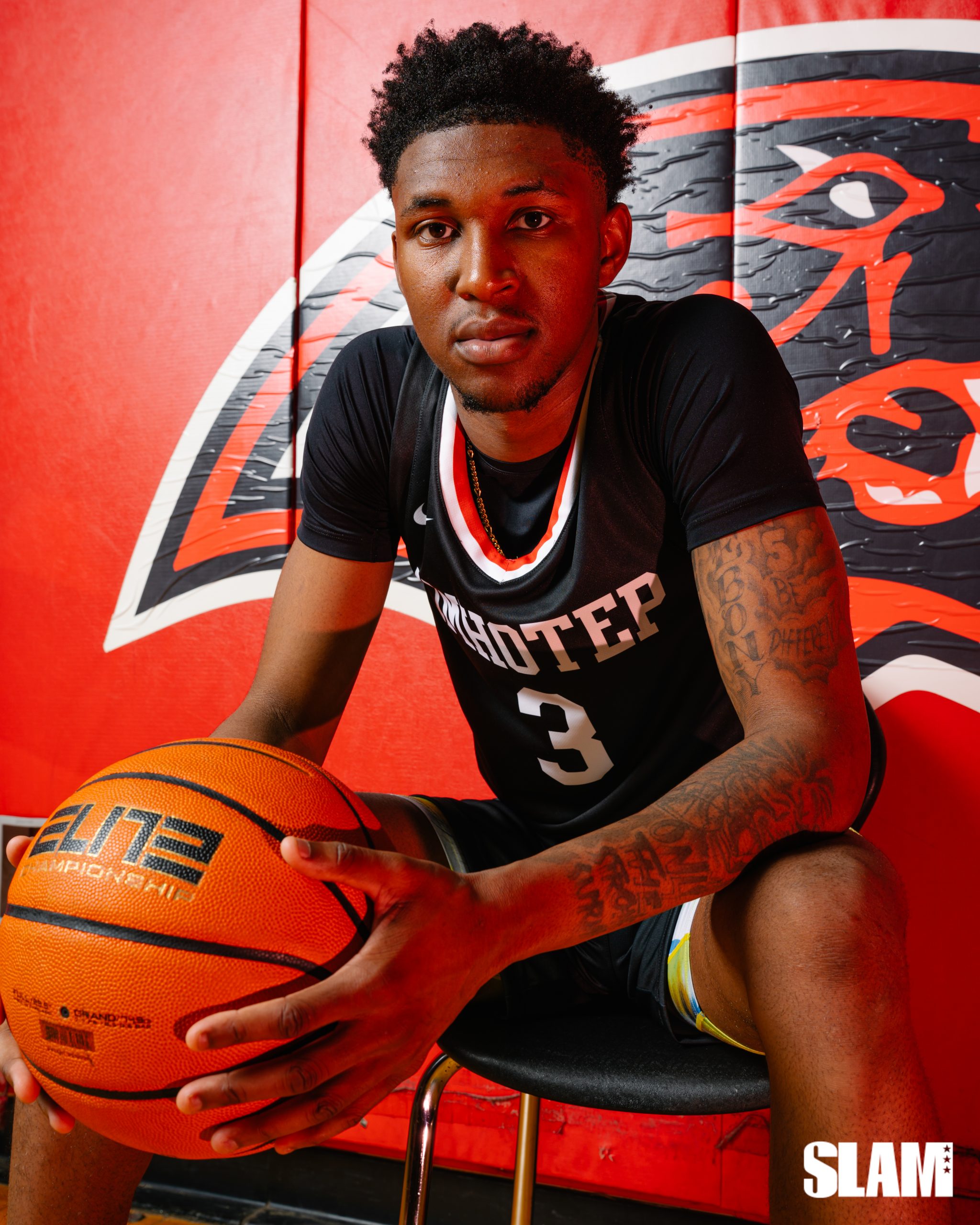 It's not hard to see why these guys would want to play for Calipari in Lexington, but in that, this group is somewhat unique: Wagner and Bradshaw are teammates at Camden (NJ) High School, located just over the river from Philadelphia. It's a relative rarity that so much regionally concentrated talent is headed to the same elite, out-of-state DI program, but to the extent that Edwards and his soon-to-be Wildcat teammates are used to competing with each other for national honors—not to mention in a much-hyped matchup between Imhotep and Camden scheduled for January—he insists it's a healthy rivalry.
"Rankings is rankings, and we don't pay it no mind at all," Edwards says. "I talk to DJ and them all the time. When we see each other, we all laugh and have a good time. If we're playing against each other, we know how to handle it."
Edwards has plenty to distract himself until then. Imhotep faces a loaded schedule this winter, including games at the City of Palms Classic and Hoophall Classic, as they look to match last year's 28-4 record and state title. "I'm just focused on winning everything like we did last year and finishing top-five in the country," Edwards says.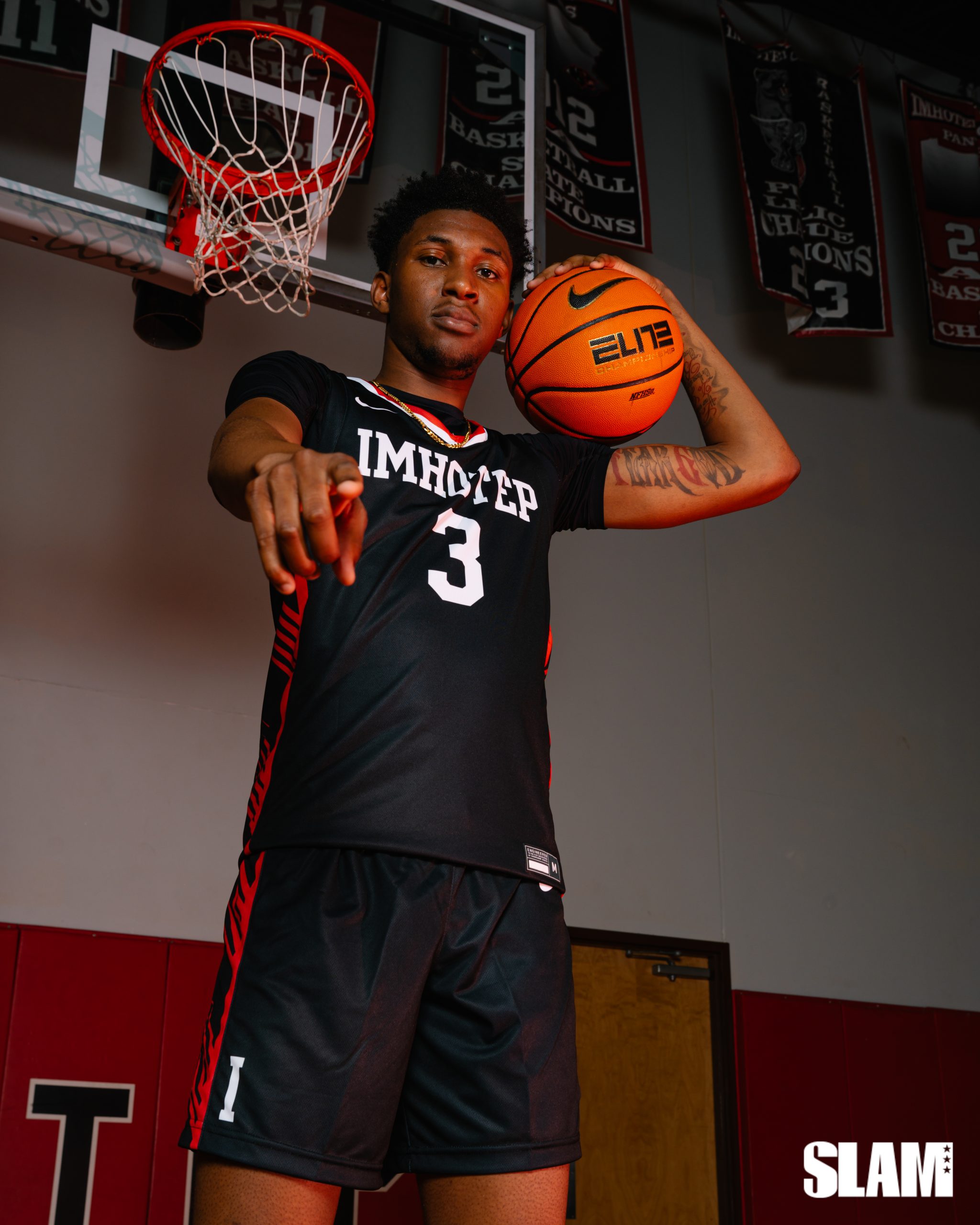 Once his senior season is over, he'll focus on the aspects of his game that still need work. Asked what he's most focused on improving, the lefty talks about getting better driving to his right and getting more consistent with his shot; he also knows it wouldn't hurt to get a little stronger and add 5-10 pounds to his frame before he starts at UK. He answers that question about his relative weaknesses much more quickly than the one about his strengths. It helps that it's a much shorter list.
---
Portraits by Marcus Stevens.