How 'Last Chance U: Basketball' Coaches John Mosley and Ken Hunter are Preparing Their Players for the 'Next Phase in Life'
SLAM has partnered with the Black Coaches Association on a content series that will spotlight Black coaches from every level. To learn more about the past and present of the BCA, and to register as a member of the BCA, click here.
"Does basketball build character? Not necessarily. Basketball reveals. When you're in the heat of the moment, what do you look like?"
John Mosley, head coach of the East LA Community College (ELAC) men's basketball program, says these words in the opening minutes of the first episode of the Last Chance U: Basketball series. The latest installment in the popular series, which debuted on Netflix in March, follows the ELAC as they embarked on their most successful season yet in 2019-2020. That year, Mosley, assistant coach Kenneth Hunter and the entire East LA College coaching staff led the Huskies to a program-best 29-1 record and a shot at the CCCAA Championship quarterfinals before the COVID-19 pandemic cut their season short.
Mosley, a former Husky, attended ELAC after high school and was a two year captain and starting point guard before transferring to The Master's College (TMU), where his team won two regional championship titles. His coaching career began at TMU, where he was an assistant coach for eight years, and then at California State University Bakersfield. In 2012, Mosley returned to his alma mater as head coach and immediately had a major impact on the East LA's success. The Huskies finished the 2012-2013 season with a 21-8 record and headed to the CCCAA state playoffs for the first time in over a decade. The following year, East LA won the South Coast Conference (SCC) Championship for the first time in over 40 years and Mosley was named both SCC Men's Basketball Coach of the Year and Men's Sports Coach of The Year.
Hunter joined the program during the 2015-16 season, and last year he was named one of the most impactful assistant coaches in all JUCO. As someone who has battled through serious adversity—Hunter suffered an accident in college that left him permanently paralyzed—his perseverance and ability to connect with his players is evident in the 18 years he's served as assistant coach in the California Community College system. He's had significant success as a recruiter and a mentor, and his players have gone on to win SCC-North and State Player of the Year distinctions, as well as All-State and SCC-North First Team All-Conference selections.
Together, the coaching staff at ELAC have led the program to five SCC Championship Tournament titles and eight-straight CCAA State Playoff appearances. And yet, even with all of their success, the impact that Mosley and Hunter have had on the program extends far beyond wins, championship titles and even the game of basketball. They're pushing their players to not only find success on the court as athletes, but how to fight through adversity and take advantage of every opportunity that comes their way.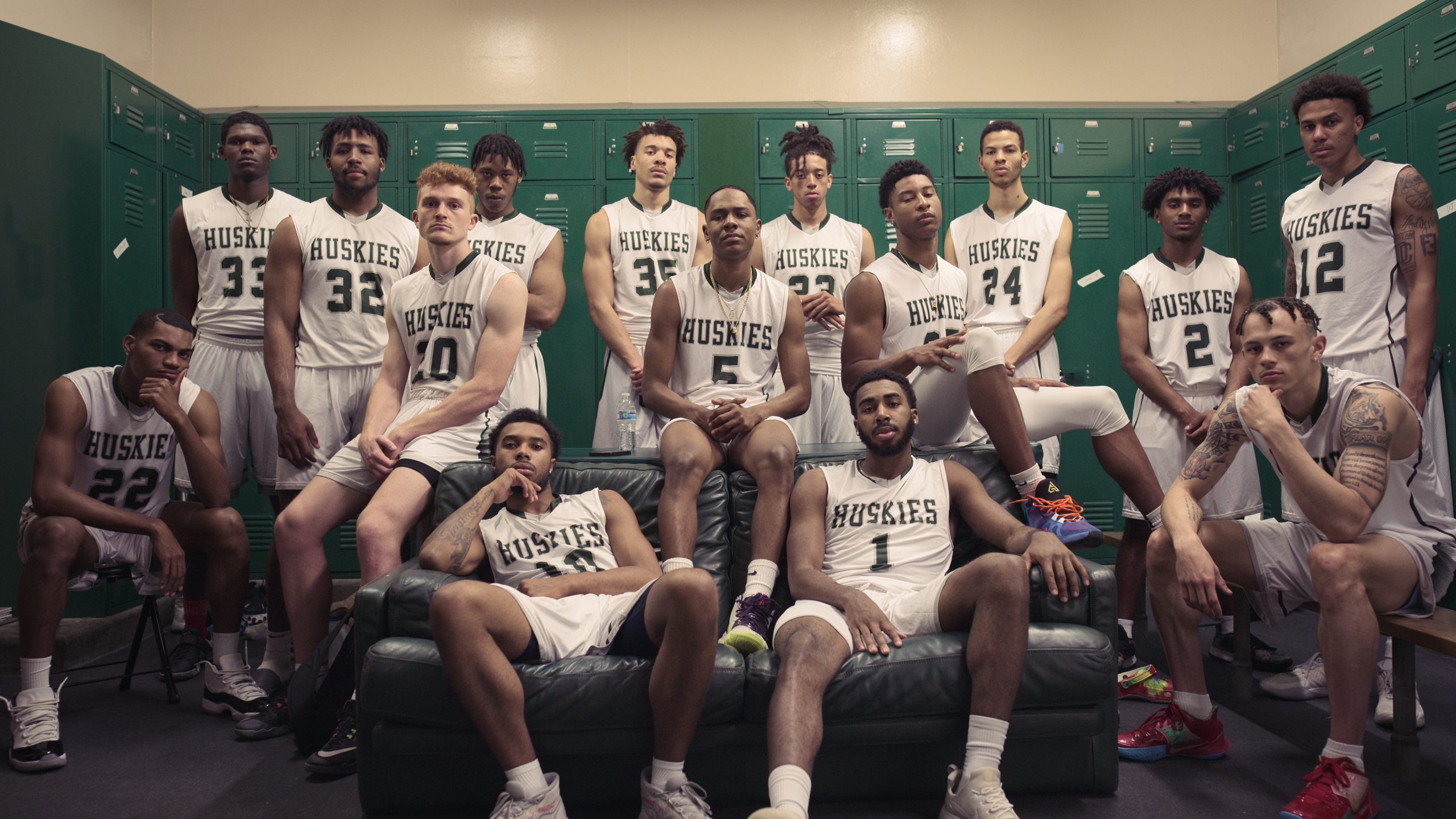 "You got to show them how to deal with adversity through basketball," Mosley says over ZOOM. "And then they can take that [with them] in life. I think that's why a lot of athletes have success when they jump into the career fields or they jump in to leadership positions, because they understand how to deal with adversity and how to respond in pressure moments. If I can infuse that into these young man whether it's on defense [or] offense, and we can learn how to play together, then [they] can be successful in life."
SLAM and the Black Coaches Association caught up with coach Mosley and Hunter to learn more about how they've build such a successful program on the West Coast, what led them to start coaching in the first place and how an organization like the BCA can support them both as Black coaches.
SLAM: Hey Coach Mosley and coach Hunter! How did you both get into coaching in the first place?
MOSLEY: Initially, I don't think it was something that I was kind of planning to do. I had kind of a lot of irons in the fire, I had just come back from Brazil and Australia, and I had one class to finish. My mentor and college coach [Bill Oates] he said, Hey, you want to come back and you can sit on a bench and help me out. [There], I kind of saw basketball from the coach's perspective. I understood the impact that a coach can have and I saw what he was doing behind the scenes— he had to have that tough love. I [also] saw that I had a platform with young man to be able to kind of minister and mentor [them] and I had an effective impact. [That] was something that kind of stuck with me and I felt like I was back in the locker room [and] a part of a team. We were accomplishing goals and it gave me an opportunity to kind of be competitive. I'm a competitive person. So I think that experience, it was unfortunate, but fortunate situation, because I had that one class that I wanted to finish and it was holding me back to get my bachelor's degree. I was [also] doing a bunch of [other] stuff: I had an apprentice license to be a barber, I was doing some acting. In California, when you're out here in LA, man, that's the first thing you do. I was doing music videos, I was acting, I was all over the place, man. But [coaching] kind of settled me down and I realized that it was something that I got passionate about. I saw I was pretty good at it and I just kind of stuck with it and it took off from there.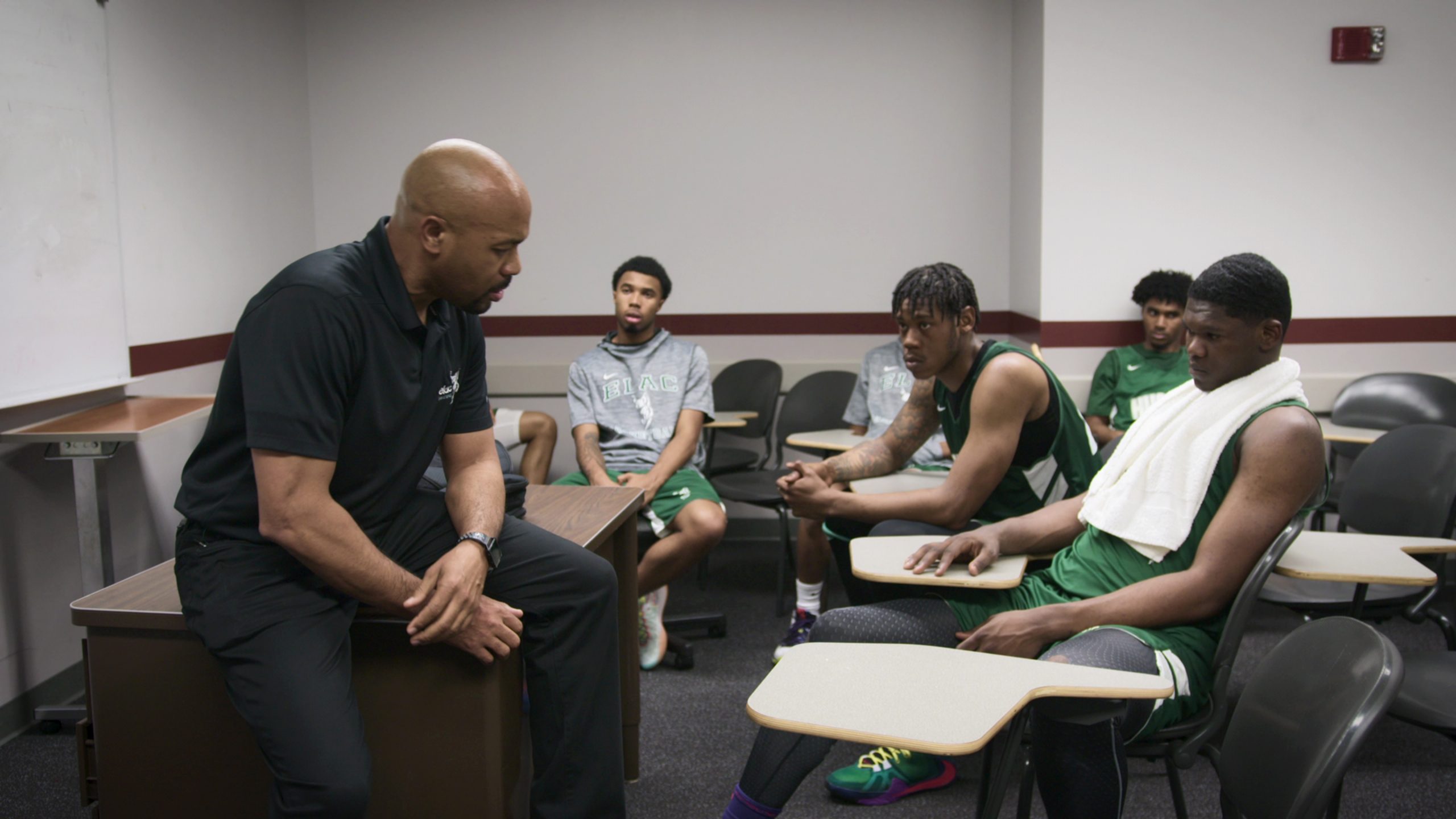 SLAM: Can you tell us more about your mentor, the late-Bill Oates, and the impact that he had on you?
MOSLEY: I think [what] I learned in terms of my lifestyle and my faith, I had already been a believer, but he was a believer and he showed me the integrity side of it and that you can have success with a certain with a level of integrity. I'm so grateful that my foundation started there because the business can get dirty, it can get shady. I think in some cases, coaches feel like they have to compromise to move up the ladder. For me, I realized that the most important thing for me is that God called me to minister and impact the lives of young men, to really build relationships and help them through whatever they're going through at that moment.
[Oates] passed away last February. He actually was really close and would spend time with John Wooden, he would go have breakfast with him every week. I was very fortunate that I got a chance to have a connection with that level of understanding of the game. A lot of the things I do is from that mentorship that I got from [Oates]. It's kind of helped me shape my philosophy, I got some of that old school and you got the new school. I refuse to let the hood go in me. Y'all got to forgive me, sometimes. My wife [La Shaunda], she's a fifth grade teacher, she can't stand it. She's like, you need to pronouncing you need to do this, you got everybody listening to you. [But] the hood is still gonna come out.
I also learned a lot from Keith Brown [then-head coach at CSU Bakersfield, now an assistant coach at Fresno State]. He had some really phenomenal techniques in terms of in terms of how to really dig into the recruiting, build connections all over the country when I was at the Division I level and really how to take a look at recruits and see the value in them. Just because they don't have a five star behind a name, I can see the value in those recruits. Everybody asks, how did you build this thing at East LA college? They didn't have success, what's going on? To start that first year, we won 20 games and won the first playoff game ever, [whereas] the year prior where it was like, Why would you take that job? But, to be able to see value in certain players, that's something that I learned from Keith Brown. I was picking guys up off the streets my first year because nobody wanted to come to East LA college. That first year I was like, okay, you're 6-foot-6, you can rebound, you're tough, you can shoot a jumper. I saw the value, and that's something I learned from Keith Brown.
So, that kind of sums it up. I know, I talk a lot, you got to forgive me.
SLAM: Nah, all good! You definitely don't have to reel it in, we're going to keep it real here. How about you Coach Hunter, what led you to becoming a coach?
HUNTER: Sort of the same as coach, I never thought I would be coaching in a million years, especially after playing and having all these expectations on me] as a player. But, after my injury, I ended up coming back to Detroit and I was there for about eight months before my college coach came to visit me. I didn't even know he was coming, he just kind of showed up.
I was kind of in the streets, doing the street thing and trying to find a way to survive with this new injury. I knew I couldn't make it on $550 a month on SSI. I was in a bad environment around the wrong people, and [my coach] pops up one day. I'm sitting in a house, [as I mentioned] on the docu series, I'm in there and it's like 15 of us. Coach comes in and he's looking around and he's says, "Come on, let me holla at you for a minute." So we went in one of the back rooms and he began talking and telling me how I needed to I needed to change my life and figure outsomething positive to do. Then he presented me with the opportunity to come back to California. He said, "Come back to California, man, I need your help. I want you to come coach from me, but more then anything, I want to see you doing better. I want you to come back and finish school."
I'm looking at him kind of crazy, because here I am. At that time, I'm still paralyzed from the neck down, I have only a little shoulder function. I'm like, " I can't coach like this," but he's like, "Nah Ken, I'm telling you, you'd be the perfect coach. When you were a player, I couldn't do what I did without you. You led [the team] and you guided them. Those are the type of guys that make the perfect coaches because kids listen to you, they follow you." And so, I just sat and thought about it and I ended up talking with my wife. A couple of months later, we packed everything up in the minivan and, just like a lot of California stories, we took a chance and a gamble, drove across the country, and there it was. I was into coaching."
SLAM: That's amazing. Can you both describe your individual coaching styles and how you work together at East LA?
MOSLEY: My coaching style stems from an underdog mentality. I think the energy and enthusiasm you see [on the show], what everybody talks about, to be honest, I really didn't know it was it was that infectious in terms of how energetic. I'm, like, am I really that turnt up? But that comes from underdog mentality, where it's like, we're so badly trying to make sure that these young men have success so that they can move on. I know that the slightest slip up could be your opportunity. We share this [with them] all the time: you have a smaller window being from from where you're from. That one slip up, if you missed the one pass or you didn't get the one defensive stop, could be your opportunity. I've seen it happen.
If you're talking about what's in the core of me it's that underdog mentality and I've tried to infuse that mentality with the other players. I thought once I had a reasonable amount of success that I would be kind of [more] chill and kind of sit back. [Even though] I have a full time position here as a faculty member and a college professor, I've won Coach of the Year and we've had success, I still have that inside of me because now I'm trying to get the players to [know] that you've got one opportunity. Quit pouting, let's go. Let's move. Nobody is gonna think you're cute in five years—you're cute when you out there hoopin' but then at some point, you have to build a career. When you sit across the desk from that CEO, he is not looking at how cute you are. What do you have to show for? What is your disposition looking like? When you're setting up business deals, do you you know what you're talking about? Are you educated. All of those things are what we're trying to infuse into these young men.
We try to take them through hell so that they can handle anything else that they deal with in life. And for the most part they all have. [Those who have watched the show] saw them go through these emotional roller coasters, but at the end [of the show], these guys culminated. They got it. Joe Hampton got it at the end, all 15 guys they got it. And so I'm proud of that. Yeah, we didn't win the state championship, but that didn't even matter to me. What matters to me is that they get it so that they can go on and move on. If you been following them [since the show ended], you can see they're having success—not because they have all these social media followers, but they know how to handle adversity and they know how to have success. They don't have it all figured out now, but they're ready to move on and they've all done a good job.
For me, that's my philosophy: to prepare you for that next phase in life. That's what matters more than anything else to me.
HUNTER: In junior college ball, there's all types of learning lessons the whole way through. These guys are dealing with family, social issues, school issues, political issues all with the basketball stuff, and then the basketball stuff in general. And they're learning how to become young men—most of them have no guidance when we get them, or a lot of them have no father figure. They've never been talked to a certain way by men, or [their moms didn't allow a man to talk to him a certain way, or allow somebody just to be real with.
Both of us being from from the hood, we understand a lot of the problems these guys born through. We've been through it as players and coaches. It's easy for us to understand what they're dealing with, and I think what we do a great job of doing is using our personal experiences to try to guide the guys in a positive direction. And when we do hit problems, we're able to sit them down, be real with them and up front with them as men. Then, we're able to come up with a solution and just work through it. I think we do as good a job as anybody in the country at communicating with each other and communicating with the kids.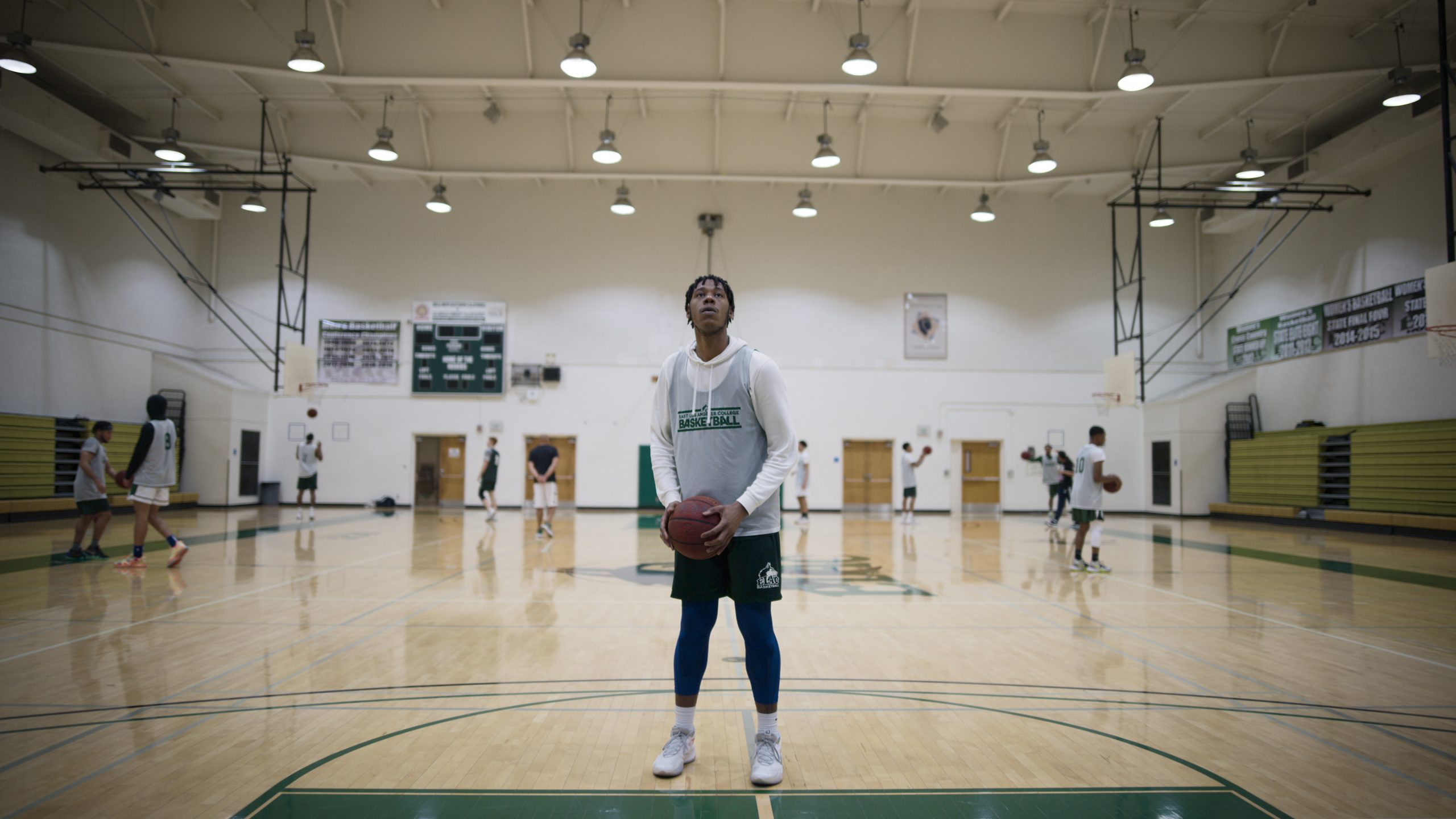 SLAM: As Black coaches, what can an organization like the BCA do to make sure that you both are getting the support you need in this industry?
HUNTER: The Black Coaches Association is such a powerful network. It's been a blessing because we can sit and talk and learn from each other. We can share experiences and help each other as far as recruitment and helping kids. It's a good platform for coaches from every single level, all the way from grassroots up to the NBA level. There's power in numbers and you can get a lot more done [working together] rather than fighting individual battles.
We've been blessed because a lot of coaches always reach out to us, but it's even more of a blessing to just have that [network] accessible to you. If you have a question or are confused about a rule or even something as simple as calling and asking, how do you play this person? What kind of defensive schemes Do you use against this team? What would you prefer? And even just being Black man in general, sharing [our] experiences of what we go through on a daily. I think that's the best part of the Black Coaches Association.
---
Learn more about the BCA here. Follow them on Twitter @BCAWORLDWIDE
Photos courtesy of Netflix.