On the afternoon of Wednesday, July 29, 14-year-old basketball phenom Semaj Miller was gunned down in South Los Angeles. Police believe that a gang member carried out the shooting, but the suspect remains un-captured. Here, Master P—or "Coach P," as he's known in the LA community—reflects on Semaj's death and how it's part of a cycle of violence that must end. – Ed.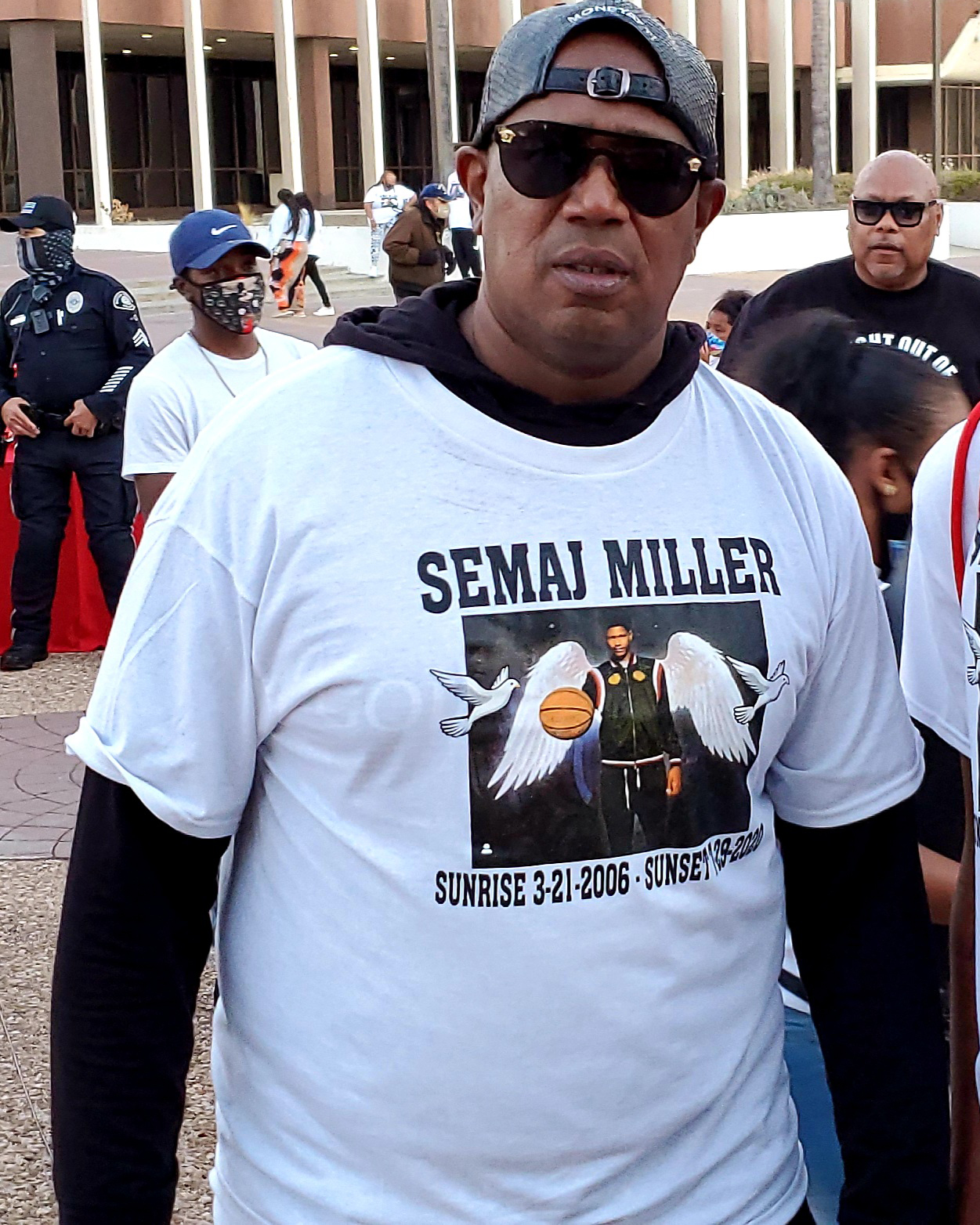 Semaj Miller was a 14-year-old kid that could've been an NBA superstar, but we'll never get a chance to know that.
He was 6-7, wore a size 16 shoe and was a phenom on the court. He played for the L.A. City Wildcats, which is the same AAU team that James Harden played for. Imagine if James Harden had died at 14—we would've never gotten the chance to see his greatness. That's my main message to the world. What if Kawhi Leonard or LeBron James died at 14? DeMar DeRozan is from the same community and went to the same high school that Semaj was heading to. What if he died at 14?
Semaj is gone because of senseless gun violence. This is happening every day to kids. That's why I say, "Our Kids Matter." It's OKM. Let the kids grow. We need to be saving them. They are the future.
I've been back in this L.A. community for over 22 years. I helped raise DeMar DeRozan here. My program, the P Miller Ballers, has been around this area for a long time. Brandon Jennings came through my program. It's just heartbreaking because my kids play in the same leagues that Semaj did. We were always playing against each other. The difference is that with my kids, they get a chance to go home safely. These other guys got to walk through these neighborhoods and face this violence. Every kid doesn't have that security. I didn't have that during my childhood. I grew up in an environment like this—that's why I'm here now. All these kids call me Coach P. They don't call me Master P, they call me Coach P, because they know I care about them and I'm passionate about helping them.
Truthfully, this could have been any kid. To see these teenagers get caught up in the streets, it's devastating. Our community is killing us. That's what we have to change. Semaj lost his life in part because all the gyms are closed. His coach was complaining about how there's nowhere for the kids to go play. Now they have to go to the playgrounds, and you got gangs and everything else that exists in the outside environment. Normally you have a safe haven when the gyms are open. But with the doors closed, the kids are targets.
Having a talented kid like this lose his life, I think people are starting to pay more attention. We, in the community, have to come together. The entire world has to come together, because kids are dying in these types of places in New York, Illinois, Texas, Louisiana, everywhere. This is not just happening in Los Angeles. This is happening all over and it needs to stop.
So what can we do? For right now, for Semaj, we have to help his family get out of these circumstances. There's a GoFundMe page where you can donate; it's raised nearly $10,000 so far. We can also help to close this case. The person that killed Semaj is still walking the streets now. We want justice.
I think for other kids across the world, we have to, as parents and people in the community, preserve the youth. We have to teach kids the importance of education. We have to spend more time with them. We have to walk our kids home. We have to give them rides. We have to stop being too busy for them. Because we're going to lose them to the streets.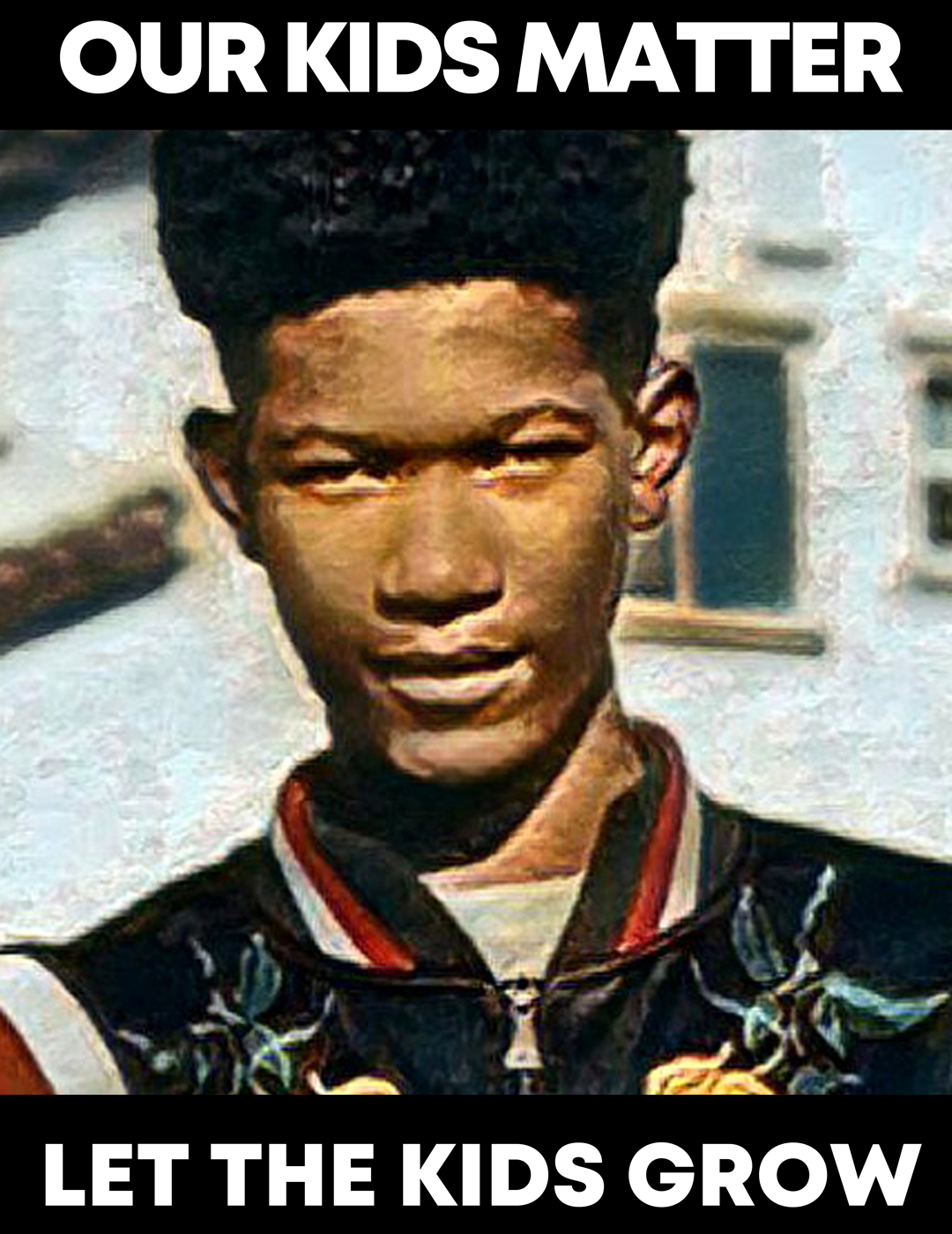 You have to imagine right now, at that age, kids are experimenting. They're trying to figure out what they want to do. Maybe they need money or this and that. By us spending time with them, we'll be able to take away the negative people that are going to try to come into their lives.
Also, I think for the NBA—don't just wait until players get to that level. Let's do some crime prevention with all the money that's being made. And the players themselves, we need to hold ourselves accountable and not just wait on the League to do this. We can help save these innocent kids in the community. Use that money for a good cause. A lot of players have AAU programs. Give back to it. It could be as simple as giving a kid some shoes and that may keep the kid off the streets, as opposed to him trying to hustle for it. Even if some pro athletes could start FaceTiming these kids and motivating them, that would make a difference.
I realize that some people have moved on and when it comes down to stuff like this, nobody wants to come back to a neighborhood like this. But this is where we all come from. I know the guys in the NBA bubble can't leave, but they can FaceTime a couple of these young players. Because a couple of these young players are going to be them in the future. Let's not forget that. Let's figure out how to educate these kids and even teach them how to duck and dodge some of this negativity, how to use those same survival skills to make it. Some people had great teams around them, great people around them that were protectors. We need to be those teams and those people for the next generation.
Anybody in college basketball, in the pros, we should be embracing this story. This could've been any one of us. We have to bring awareness to it. LeBron has a 14-year-old. My son Mercy is 14. We have to have compassion for this. A 14-year-old kid who had a promising future had no reason to die like this, to be gone so soon.
It's about preserving our future, not waiting until it's too late. So I'll say it again. OKM. Our Kids Matter.
—
As told to Alex Squadron.
Photos via Master P.