Amid the NBA shutdown and a nationwide quarantine, players have had more free time to explore one of their primary off-court passions: video games.
Their competitiveness and trash-talking has carried over from arenas to online tournaments streamed on Twitch. So, too, has their hunger to win and perform at the highest level against other athletes. And they remain just as dedicated to the craft, particularly at a game at the center of this growing craze: Call of Duty: Warzone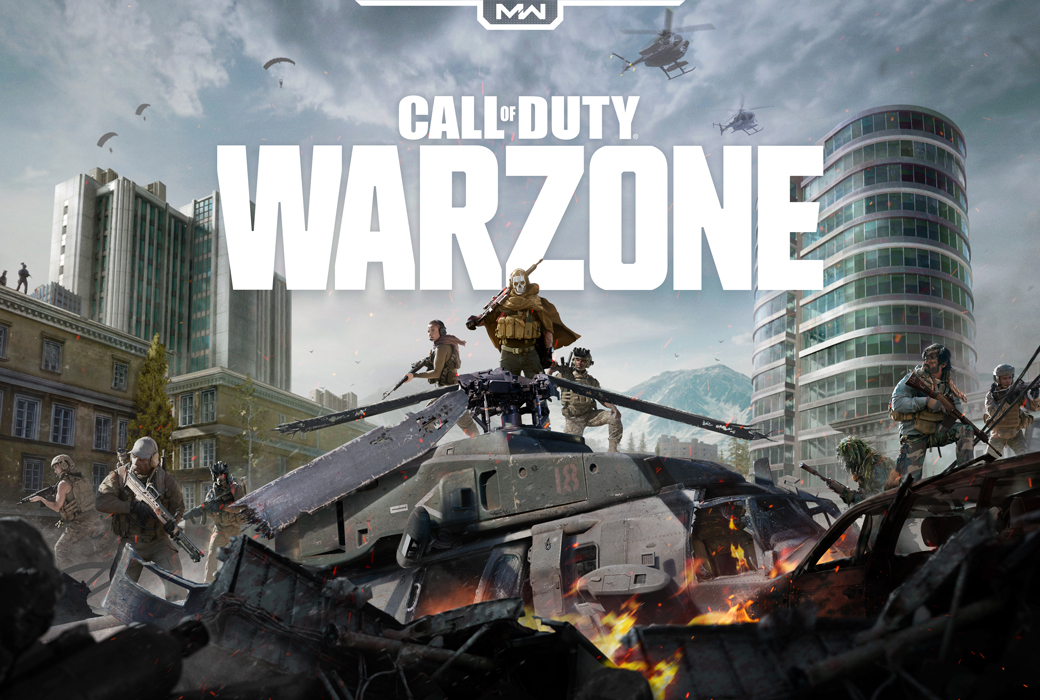 Warzone, which dropped in March and is published by Activision, presents a new combat experience for longtime fans of the franchise. It's been a go-to for many players stuck at home, including Miami Heat big man Meyers Leonard and New Orleans Pelicans guard Josh Hart—both of whom are headed to Orlando, FL soon for the restart of the 2019-20 NBA season.
Asked whether he brings the same mindset to Call of Duty that he does to basketball, Hart responds: "Definitely. I'm very competitive on the court, so when I'm not getting that fix from basketball, I get it from COD. Hint: the throwing controllers and keyboards." [In a tournament two months ago, Hart got a little frustrated with his performance and took it out on his keyboard.]
"It's an amazing feeling when you get that W, though," he adds.
Josh describes himself as a "run and gun" player. "I think I'm better than I am," he explains, "so I push everyone and die half the time." If he were to put together an ultimate Call of Duty squad, he'd take pros Crowder, NickMercs and Warz.
Leonard, 28, has been playing COD ever since the first game came out in 2003. Of course, he's been able to log more hours with the NBA on pause.
"I originally suffered an ankle injury and then quarantine started, so I've probably played Call of Duty 4-6 hours per day depending on rehab, spending time with my wife, and working on other off-court endeavors," he says.
"Call of Duty has always been my favorite game because I enjoy action-packed FPS gaming and also, I really enjoy playing with friends," Leonard continues. "COD brings together the best of both worlds—my love for gaming and communicating with my friends."
SLAM's Duo Warzone Showdown, held this past Saturday evening and streamed live on Twitch, featured four squads. Team Alpha consisted of Faze Temperrr and Sixers point guard Ben Simmons; Team Bravo had a pair of star athletes from Arizona—Cardinals quarterback Kyler Murray and Suns leader Devin Booker; Team Charlie featured Leonard and SLAM's Director of eSports Development Zeno; and Team Delta was made up of Hart and renowned photographer Gunner Stahl.
After two hours, it was Team Charlie that emerged victorious. Their prize was $10,000, all of which was donated to the Black Lives Matter movement.
Check out their scoring breakdown and some highlights below:
"The tournament on Saturday was incredible," Leonard tells SLAM. "I've been playing a ton of Warzone and have played in quite a few tournaments already, but it was super exciting to pop off and win the $10,000 for charity, which is all going to the BLM movement!"
Warzone just debuted enhanced content, including a 200-player mode and new sniping capabilities. And while basketball is set to return at the end of July, guys will still have downtime inside the Disney World bubble to keep gaming and improving.
"The talent of NBA players that play COD has really surprised me," Leonard says. "But it's so cool to me that guys are into gaming and the eSports space! It's only going to continue to gain more and more popularity!"
—
Follow SLAMftw on Instagram.