A symphony of colliding metals echoes through the hallways of the Al Oerter Recreation Center.
Such is the recurring soundscape on Tuesday nights in Flushing Meadows, Queens, when the Brooklyn Nets wheelchair basketball squad convenes for practice.
It's around 9:30 pm and the massive facility, once bustling with activity, has mostly emptied out. From the sidelines, Felix Castillo, aka "The Beast," keeps one eye on the ongoing scrimmage as he talks to SLAM. Born and raised in the Dominican Republic, Castillo was 22 years old when a car accident caused him to lose his leg. He's since fallen in love with basketball, thanks in large part to his experience on the Nets.
"It's been amazing," he says. "When you meet people in the community and realize that you're not alone—everyone has a different disability and we all get together with a [common] objective to win games. It's amazing."
Castillo is bulky, tough and a monster on the boards, hence the nickname ("Sometimes I want to jump from the chair," he jokes.). He would be the center, but there aren't really positions in wheelchair basketball. Players are instead assigned classification levels (1-4.5) based on their disabilities. The more severe the disability, the lower the classification. At any given time, the five people in the game cannot have a level that exceeds 14.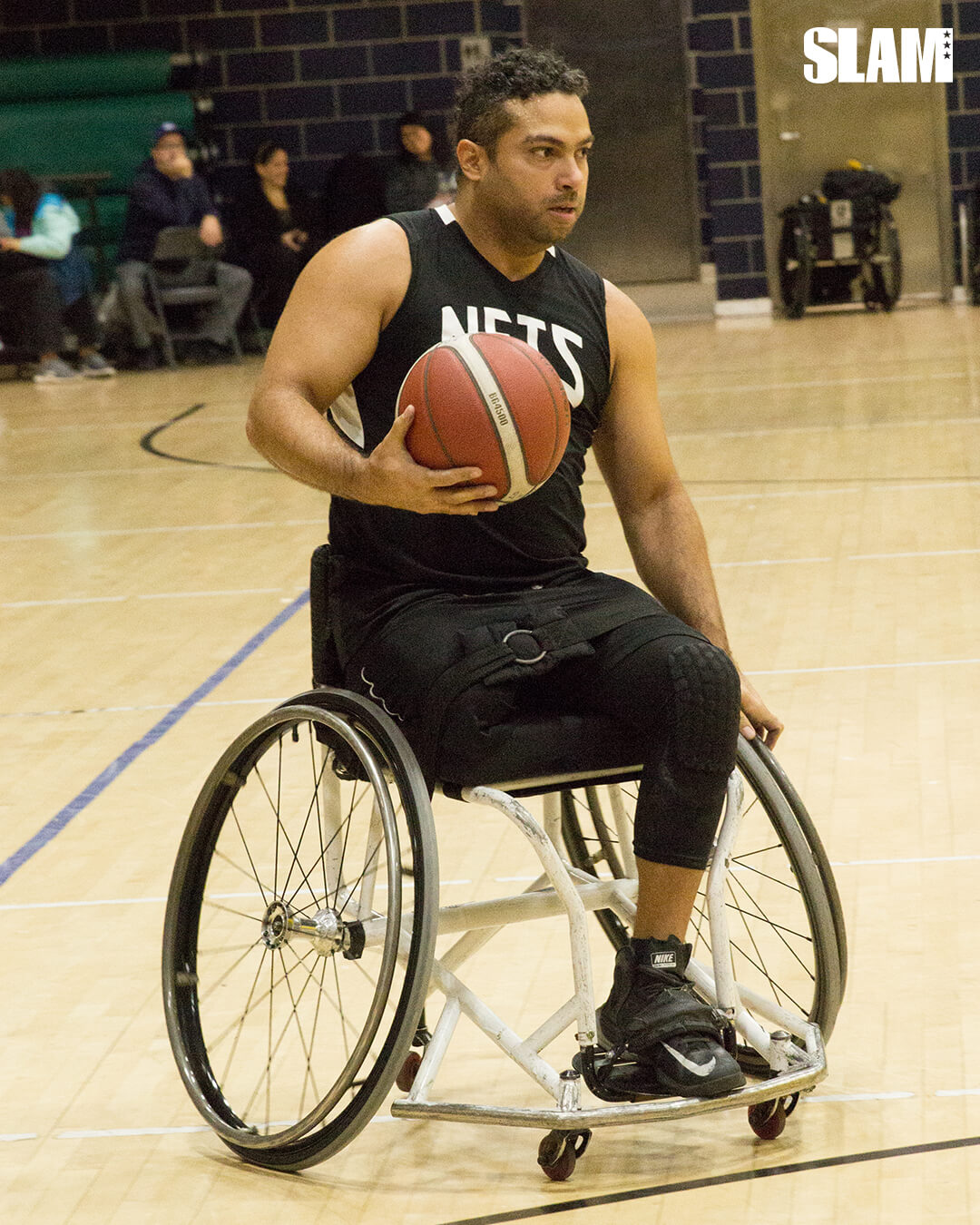 The Nets, loosely affiliated with the NBA franchise, compete in Division III of the National Wheelchair Basketball Association (NWBA). They originated primarily as a collection of castaways and transfers—players who had been turned down or weren't getting the opportunities they desired from other teams. It can be a difficult, sometimes cutthroat process to latch on with an organization that fits one's aspirations. 
"We're competitive too," says head coach Frank Simmons. "But the difference is, I believe that if you teach everybody how to play, then they can play. Other franchises will look at you and say, 'No, you're not quick enough. No, you're not tall enough.' We don't try to do that here.
"It's not every day that you're going to get somebody who comes into your gym and says, 'I want to play,' and they have skills like a veteran from another program or someone who moved into your location," he continues. "So you have to teach."
Simmons, who suffers from muscular dystrophy, used to play himself before transitioning to coaching nearly four decades ago. This is his seventh year at the helm in Brooklyn. He runs his practices methodically—there's a clear routine that he expects everyone to follow, starting with laps.
When Simmons first took the reins, his team struggled immensely. They had little chemistry and traveled to tournaments only to get blown out. The main goal every season is to make it to nationals in March, but you have to finish above .500 in order to qualify. Brooklyn repeatedly fell short of that mark.
"When we first started, we had a strong core but we didn't know how to work with each other," admits Tyrell Eddy, who's been on the Nets since 2014 and also serves as their manager, scheduling games, organizing trips, running social media accounts and more.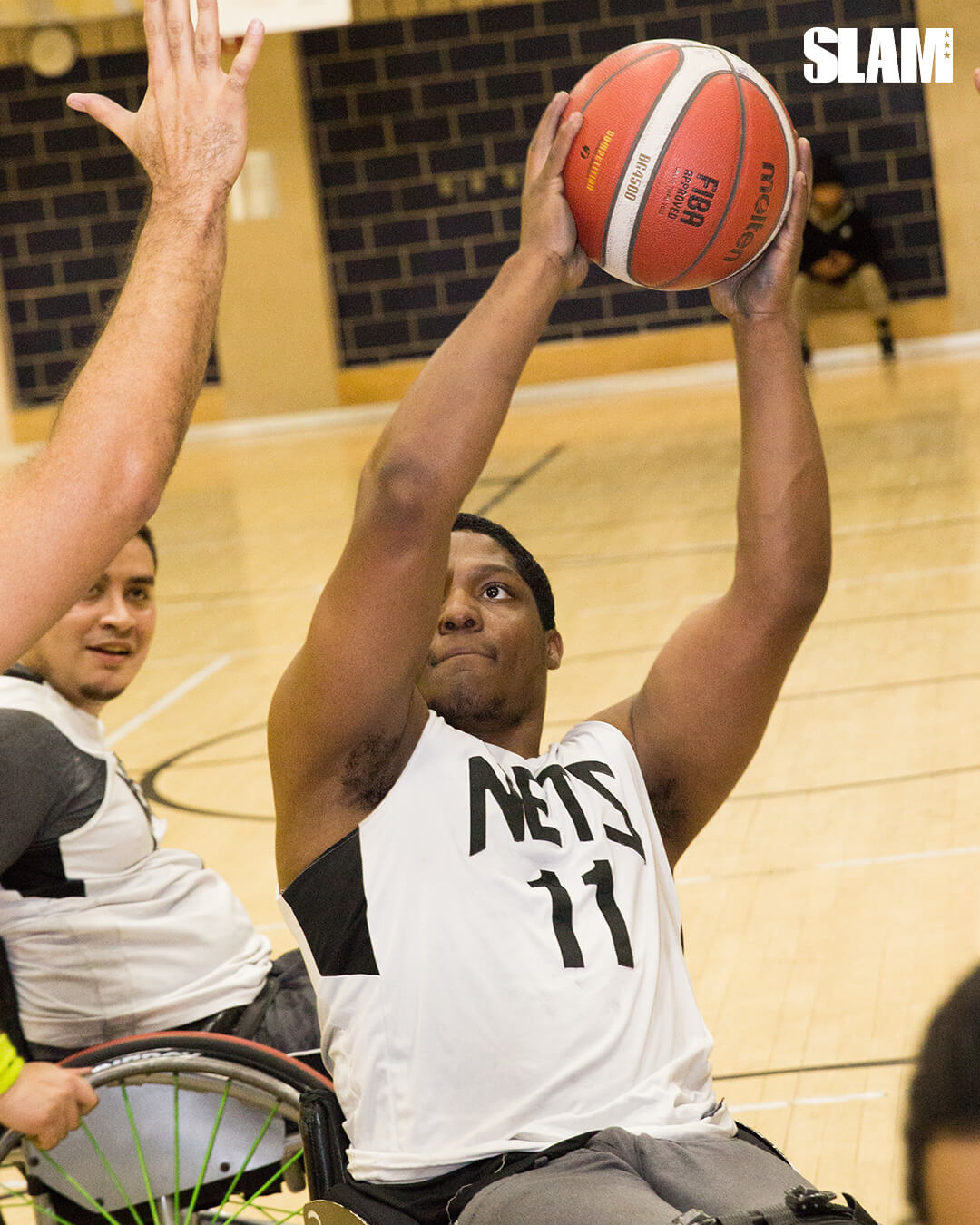 That core kept returning, drawn to each other and determined to right the ship together. As time passed and they grew closer, their continuity on the court increased dramatically.
"Our chemistry as a whole has gotten better," says Errol Samuels, aka "Mr. Pull Up," a six-year Net and their premiere scorer. He can light up defenses with his outside shooting. "We know each other's strengths and weaknesses. That plays a huge factor in how we play when we're on the floor together."
"Over the years, we learned how to develop teamwork, leadership and a passion for the game," Eddy adds.
And gradually, they began winning.
"It's gone from a bunch of guys that got together and lost every game to a team that's really meshing," says Joseph Mendez, a veteran and assistant coach.
The team attributes their steady improvement to the close-knit culture they've fostered. Enter the Al Oerter gym on any Tuesday between September and March and you'll see athletes of all different races and backgrounds. There are Nets from Columbia, Chile, Africa and other regions of the world. There are men and women, ranging in age from 12 to over 60. There are a variety of wheelchairs to accommodate specific disabilities—amputees, cerebral palsy, spinal cord injuries.
Despite these distinctions, the camaraderie immediately jumps out. Teammates playfully ram their chairs into one another during layup lines. They shout words of encouragement and typical basketball vernacular: "Ball! Shot! Outlet!" They discuss the game and life in general amid water breaks. The old heads take pride in tutoring the youth, understanding that their time will come to be the focal points of the franchise. It's a massive, friendly, competitive family—one that, upon passing through the gym doors, you instantly feel a part of.
Abdoul Sow is in his debut season with Brooklyn. He's been playing the sport for about a decade, beginning thousands of miles away in West Africa. Ask Sow why he wanted to join the Nets and he responds: "The chemistry and friendship."
Crystal Jones, a BK native, just picked up wheelchair basketball six months ago.
"[The Nets] are very inclusive and I appreciate that," she says. "It means a lot to me to have this opportunity because I didn't know anyone else with an injury. When there aren't other people [with injuries], other people tend to target you and ask you questions and, in a way, take away your ability. But here, everyone is the same and we can just practice and play hard and compete among each other, because we want to be the best."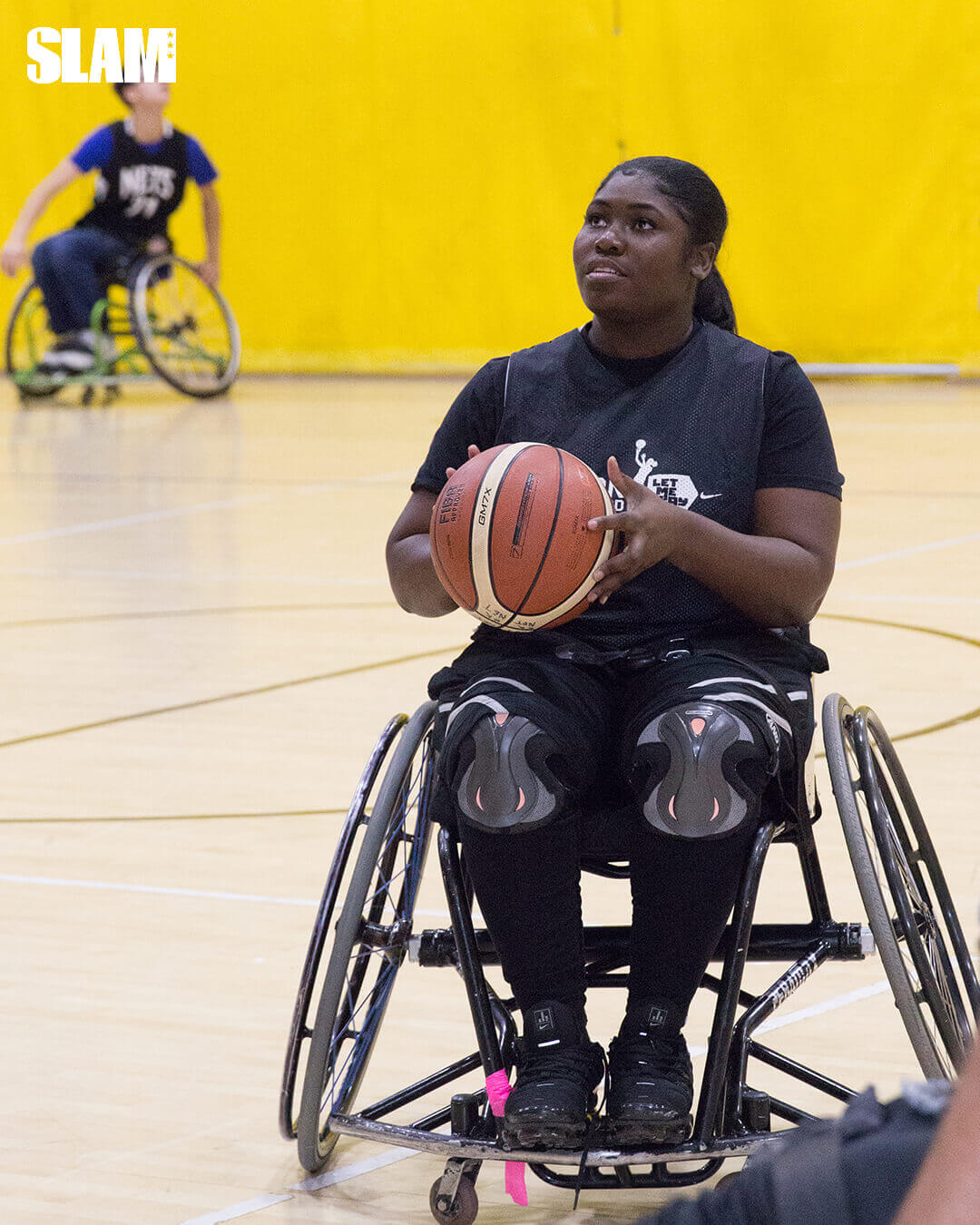 As of this writing, the Nets are 11-6 and have been invited to nationals. They went undefeated (4-0) at a recent outing in Brockton, MA, claimed the trophy in their home tournament, and have gone toe-to-toe against some of the teams that routinely finish at the top of the league.
Their roster is undersized but extremely fast, always looking to dictate the tempo—whether that's getting out on the break or slowing it down to limit turnovers and mistakes. (You are allowed to push your wheels twice before the ball must make contact with the ground again. Failure to do so results in a travel.)
"And everybody on the team can shoot," Eddy says, smiling. "Don't worry about that."
Brooklyn has qualified for the big dance before, but never made much noise. Confidence is high that their moment is coming, either now or in the near future.
"I think we finally have a group that really plays together and we trust each other," Castillo says. "The way that we're playing [right now], to me, is the best ever."
It's approaching 10 pm and another hard practice is wrapping up. Members of the squad gather their things and pack their bags. They say goodbye and head down the long hallway toward the exit, the sound of clanking metals still reverberating in the background.
Until next Tuesday.
—
Alex Squadron is an Associate Editor at SLAM. Follow him on Twitter @asquad510.
Photos by Brad Spudich.