SLAM has partnered with the Black Coaches Association on a content series that will spotlight Black coaches from every level. To learn more about the past and present of the BCA, and to register as a member of the BCA, click here.
Five days after the news dropped that he'd be taking over as just the 10th head coach in Alabama A&M men's basketball history, Otis Hughley is in the gym surrounded by the blows of whistles and screeches of bright colored kicks striking the court, taking part in a process he learned long ago to master: preparation.
It's a Sunday afternoon and Hughley is scouting a 6-9 French prospect who just recently committed to the Bulldogs and Hughley's vision of the HBCU program. He can shoot, the coach adds.
"I'm probably a stranger to sleep and just casual rest. That's obsolete now," Hughley later says over Zoom with a chuckle. "When you get into this, you already feel like you're behind, especially when you know what it takes. And by God's grace, my experience has taught me the hard way, how to know mostly what it takes."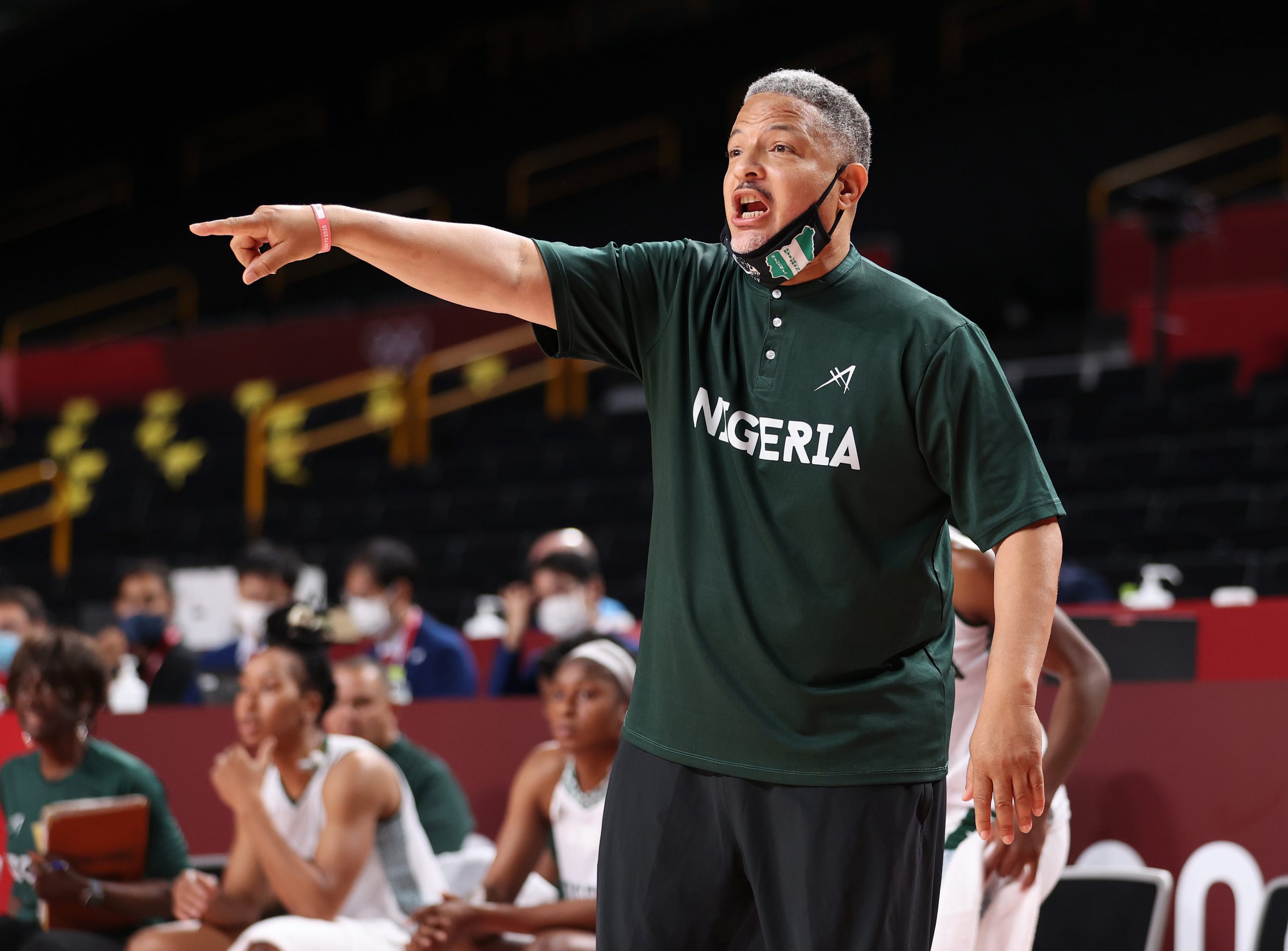 Hughley shares the same tutelage and passion of the program's past historic coaches—including the great L. Vann Pettaway—by bringing over 30 years of experience across the entirety of the coaching landscape. His resume is more than extensive, it's outrageously detailed and traveled.
As a 19-year-old college football player, Hughley learned early on "that proper preparation prevents poor performance." After transferring and graduating from the University of West Alabama, he began his coaching career as the head men's and women's coach for Wallace Community College – Selma, before spending a season at both Wright State and Liberty University as an assistant. A year after the turn of the century, he studied under legendary coach Ben Jobe, who has amassed 500 career wins, as an associate head coach at Southern University. 
Growing up between Jersey City and Harlem, the game has not only broadened his perspective, but it's placed him in the middle of cultures and townships thousands of miles away from the East coast, including a decade with the NBA China program. Hughley most recently led the resurgence of the Nigerian National Women's Team as head coach, winning three Afro-Basket championships and claiming the No. 1 ranking in Africa.
"To watch those young women be finally recognized for who they are—you have to see [us]. There's no more mitigating [our] existence. There's no more marginalizing my achievements. I am who Maya Angelou wrote about," Hughley tells SLAM of the women's success.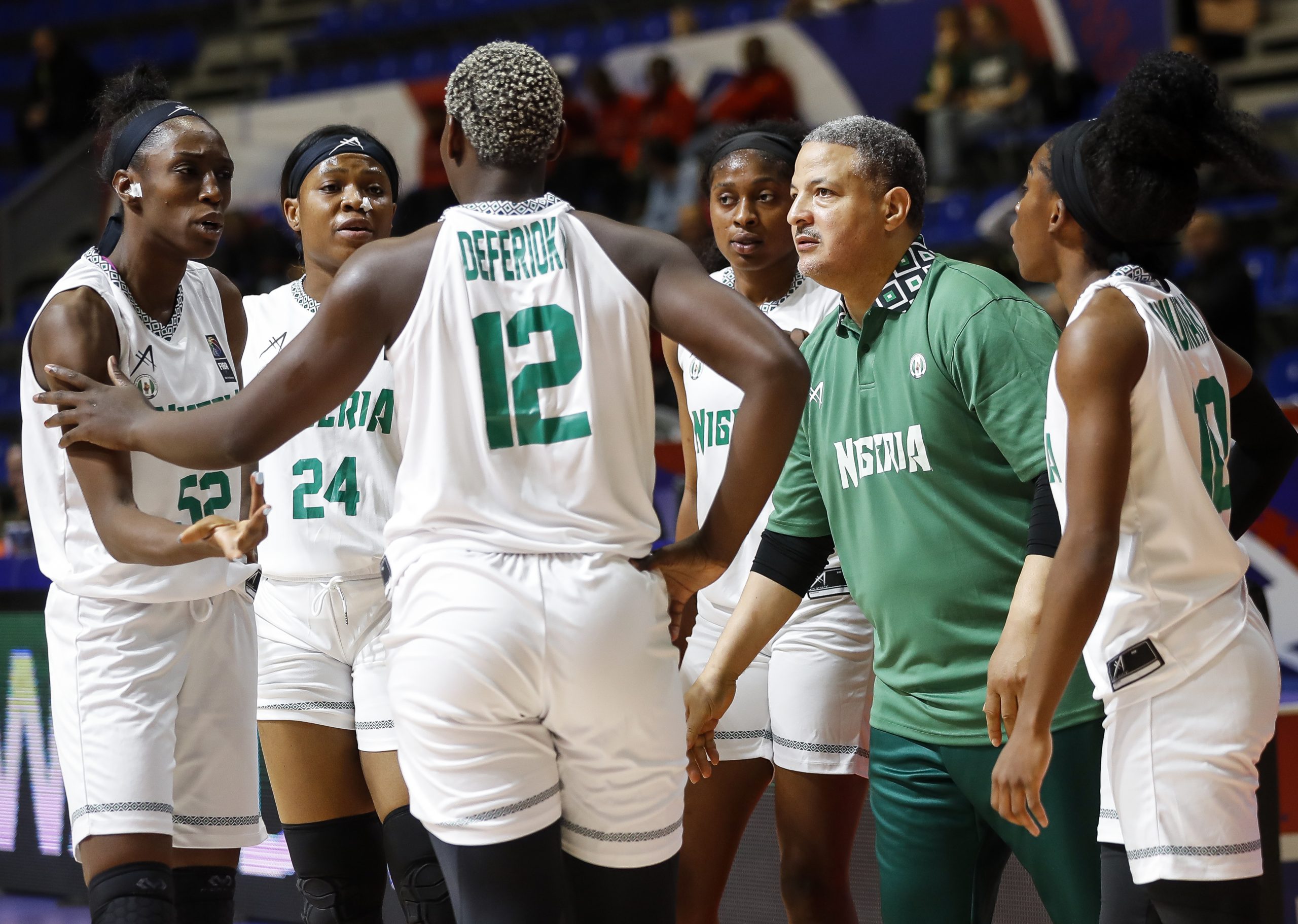 Several years ago, Pettaway began encouraging Hughley to come take over the program he'd spent 25 years guiding. Having operated as a scout and assistant for NBA teams throughout the early 2010's, Hughley found comfort in the commitment to winning at the professional level. That same commitment has been brewing on The Hill for the past few years and now Hughley has a chance to combine his savant-like knowledge of the game with what's considered to be the HBCU Harvard of the South's resources. 
There's a direct, historic connection that draws Otis Hughley to Alabama A&M. Not many coaches in the game can trace their basketball lineage back to the game's forefather in James Naismith.
If you're brushed up on your basketball factuals, the name John McLendon might sound familiar: he's the man who revolutionized the game at Tennessee St. with a never-before-seen fastbreak style of hoops while establishing the full-court press. McLendon was the first African-American to graduate with a physical education degree from the University of Kansas, where Naismith taught and mentored him.
Legendary head coach at Southern, Ben Jobe—who hired Hughley as his associate head coach for the 2001-2002 season—was mentored by McLendon before going on to make four NCAA tournament appearances. When Jobe was lured away from The Hill to Southern in '86, he promoted his then-assistant Van Pettaway as the head honcho. During the hiring process, Pettaway served on the search committee that announced Hughley's hire last week.
"There's a direct lineage to where I am and why I'm there," Hughley tells SLAM.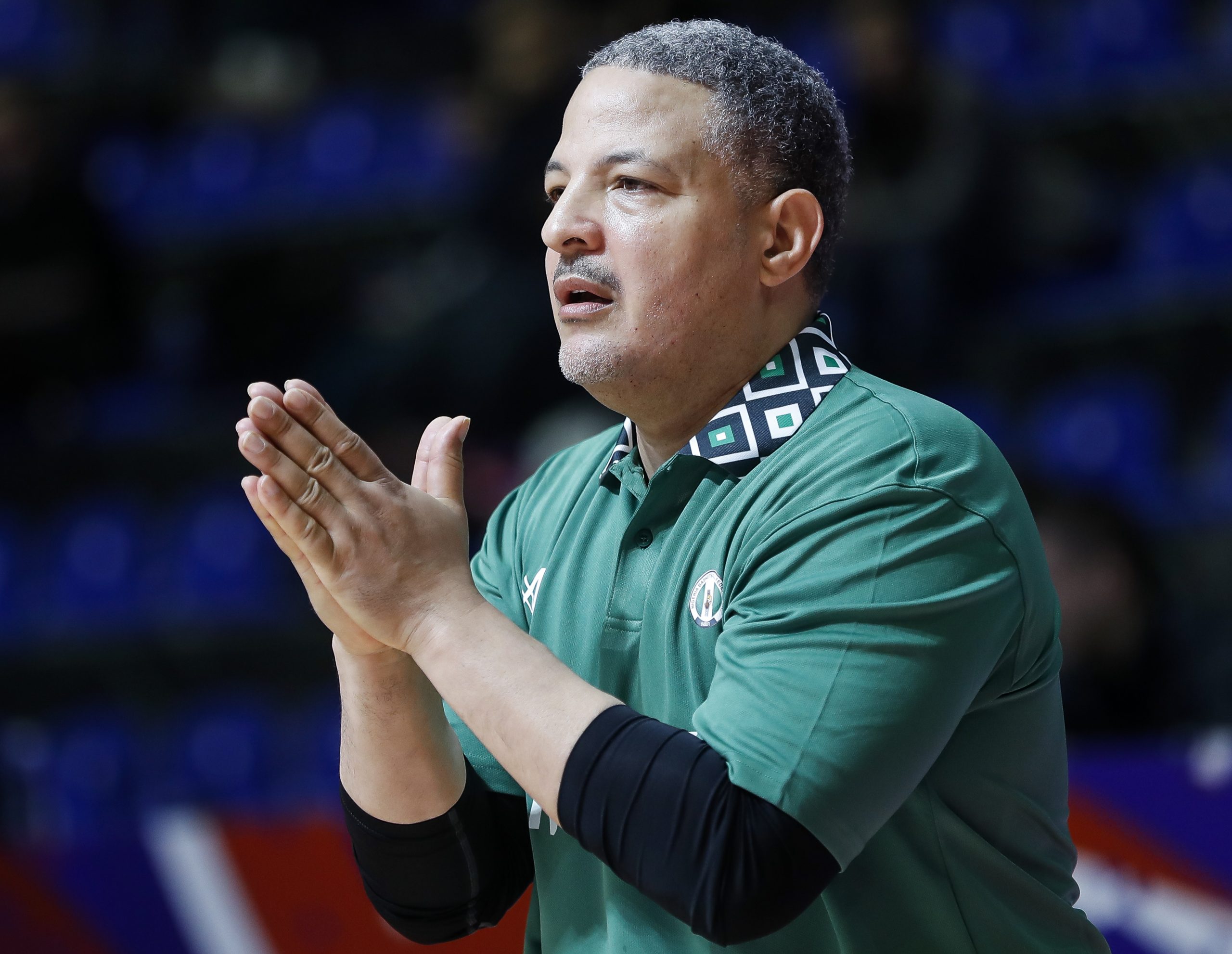 Hughley is inheriting a 12-18 program who made a late push last season to go on a six-game winning streak and snag a SWAC tournament win over FAMU. In order to build upon the achievement and excellence of his new squad, Hughley has to be utterly and unapologetically himself.
"I can be pretty decent at impersonating other people, or trying to adopt this craft or that craft, or trying to assimilate a strategy or any type of personality," he admits. "But, man, I'm great at being who I am. And who I've been made to be is a sacrifice and an ambassador for truth. Giving kids what they need in the context of what they want. They need to know their purpose."
"More is caught than taught," Hughley continues. "People listen more of what they say when they view what you do. So if I can be the person that God intended me to be, man that's going to be something to witness." 
At Alabama A&M, Hughley is planning for an uptempo, in your grill, style of play that pushes you to collapse under their pressure.
"It's organized chaos," Hughley describes as he embraces one of his players on campus with a dap and hug. "We want to shoot it and we want to keep shooting it. We don't believe in Mo-tion, we believe in More-Shoot."
His squad is amped to make a comeback in the SWAC and return to the same level of prestige as Pettaway and Jobe's former squads. With three of the team's top scorers expected to return, Hughley is already feeling motivated after just one workout with the team.
"The energy in the building, if you could've plugged an extension cord into it, it might've lit up a night in any dark city. It was electric," Hughley says. "And that was just the beginning."
---
Photos via Getty Images.