If you're a basketball junkie, there's a good chance you've heard the name Shams Charania. While not a hooper himself, Charania—though pretty much everyone knows him as Shams—has become a superstar of NBA media.
Known for breaking NBA news and transactions, the 26-year-old now has over 1 million Twitter followers. But most important to him are the connections he's made along the way.
Charania's story plays out like any good underdog tale. Born in Chicago to Pakistani immigrants, Charania grew up loving basketball. After getting cut from his high school squad, he realized his dream of playing for his beloved Chicago Bulls was over.
From there, he decided he'd try his hand at his school paper after a teacher complimented his writing skills. Falling in love with creating content, he became one of his school's sports editors, created his own Bulls blog, and wrote for RealGM.
This eventually led him to join Twitter in 2010, which turned out to be the perfect tipping point. He found a medium to break NBA transactions and started to grow a following that helped catapult him to where he is today.
After years of building strong relationships with players, agents, media members and executives, Charania began to report blockbuster trades. On January 6, 2014, Charania was the first to break the story that would put him on the map: Luol Deng being traded from the Bulls to the Cavaliers for Andrew Bynum and draft picks.
Fast-forward a few years, and the rest is history. Shams is now in the upper echelon of NBA media and just re-upped on his deals with both Stadium and The Athletic.
Which brings us to today. What does a day in the life look like for the NBA insider? SLAM spent some time with him to find out.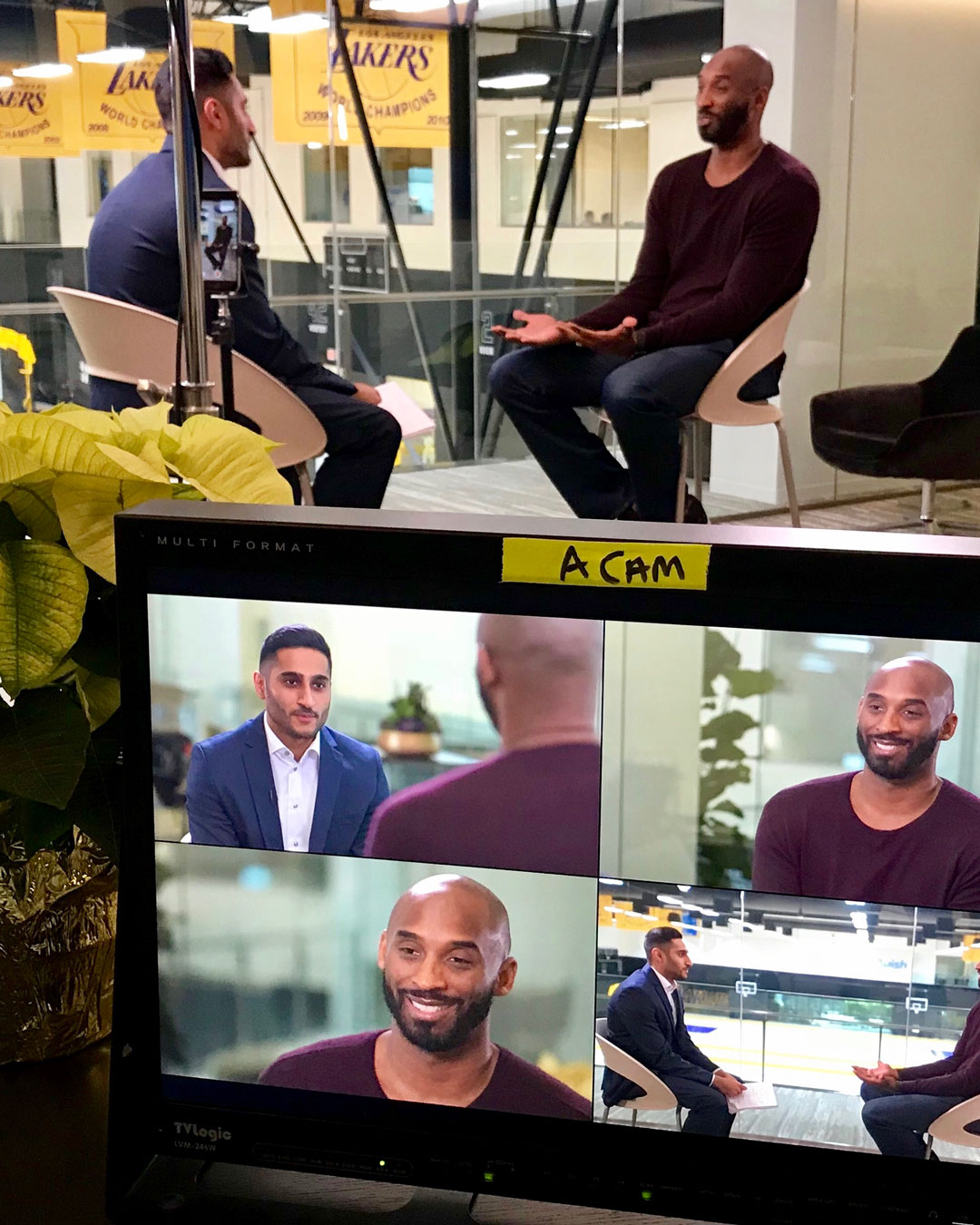 Morning Routine: Setting the Foundation
Charania's "why" is immediately apparent, as his relationships and his love of basketball are recurring themes each day.
Charania insists he does not have a second phone or a burner. Instead, he's proud of the the fact that he's kept the same phone number.
"This is the same number I've had since I've started," Shams states. "This number has a meaning to me. These relationships have a meaning to me."
He goes on to talk about his contacts and how they intertwine with his daily schedule. He points out that much of the news he breaks is the result of the relationships he started building when he was 17 years old.
"Everyone I communicate with is this ongoing dialogue," he explains. "So every day, you continue the conversations you've had the previous day, and then you build on that. It's all about keeping in touch."
Before getting into NBA "stuff," I ask him a personal question: Does he sleep?
After a good laugh, he shoots down the misconception and states that he wakes up daily between 6-6:30 a.m. He then goes through texts, calls and emails, or as he likes to call it, "setting the foundation for the day." He does set his ringtone super high when he sleeps, you know, just in case.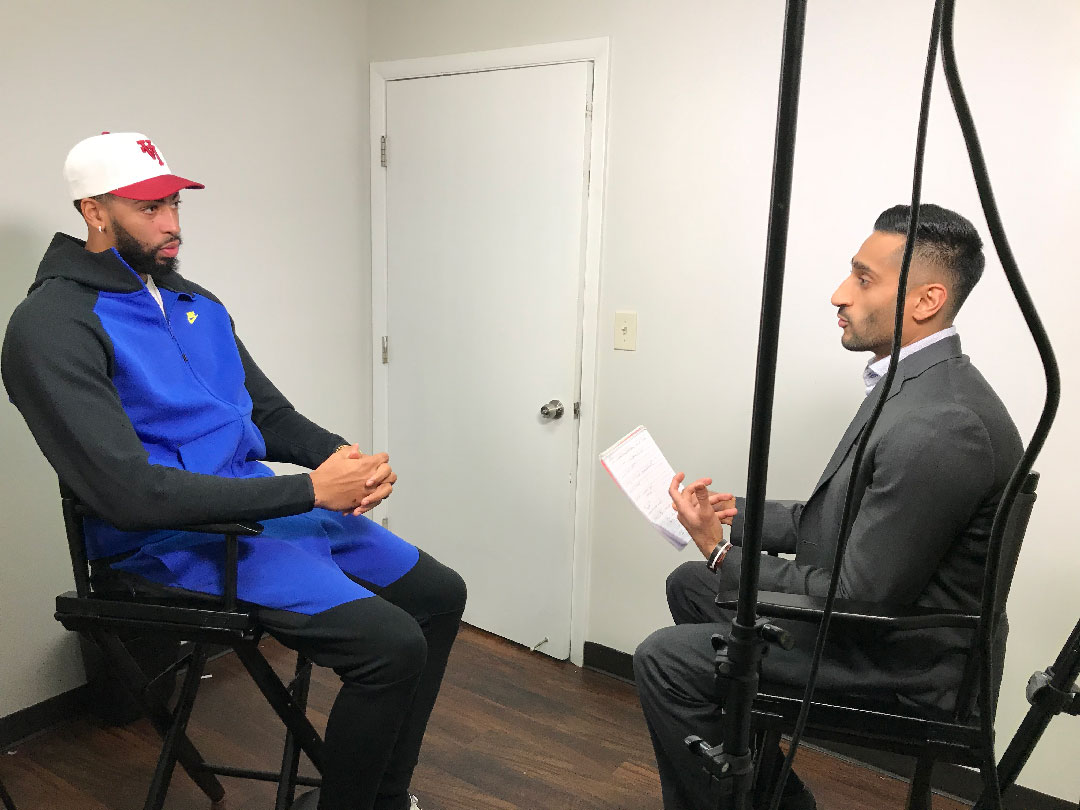 In The Studio and Office
So what does a normal day look like after Charania's morning routine? Before COVID-19 shut things down, Charania would go to his office at Stadium in Chicago 2-4 times a week. While there, he'd tape "Inside the Association" once a week.
At the office, he has his own space where he "does his thing," which boils down to communicating and conversing with his contacts. All his other work is done remotely or from his phone. Due to the interminable NBA news cycle, Charania is working almost an all-day, every day. His smartphone has allowed him not to skip a beat during the pandemic.
Last week, the NBA had one of the busiest weeks in league history—with the draft and free agency just two days apart.
"That was one of the craziest weeks ever," Charania says. "Everything goes up, but that is by nature. The conversations and the people you communicate with, those are the same, but the volume of dialogue slightly increases.
"On a normal basis," he continues, "it might be more sporadic and the topics are more different than around free agency and the draft because these are things that are imminently happening."
On average, Charania goes through a combined 550 texts, calls and emails a day. During the week of the draft and free agency, that number rose to anywhere from 550-750 a day. Yes, we counted.
How many hours a night did he sleep last week? Between two and three.
Understandably so, as he starred in multiple shows. Before the draft, Charania participated in a mock draft on Sinclair-owned RSNs; the night of the draft, he was featured in a live draft special on Stadium.
Situated in a room beside the main studio, Charania worked the phones and provided quick hits on air. The draft night special drew over 1.1 million viewers on Twitter live.
It didn't end there. The day after the draft, Shams was back on Fox Sports RSNs for a draft recap, which segued to Friday's live free-agency special on Stadium.
"The benefit of all these shows is that we are reporting live and in real-time," he says.
How many hours of screen time does he average daily? Eighteen. While he isn't thrilled about that, it's something that comes with the territory.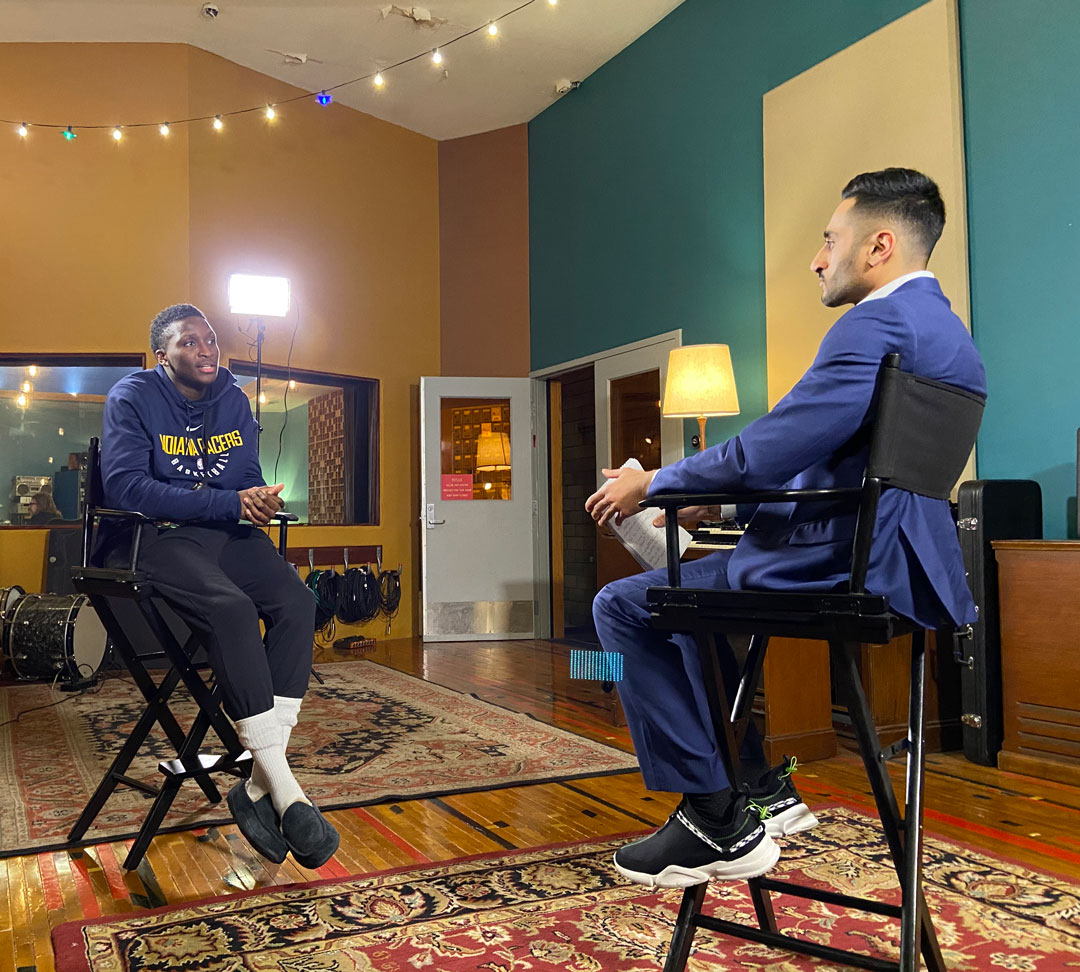 The Secret to His Success
As for why the news-breaker has risen so quickly, it seems to come down to trust.
"Shams and I met in 2015 at the then-D-League Showcase in Santa Cruz," one NBA team executive tells SLAM. "I trust him because he always goes above and beyond to confirm a story through multiple sources. A Shams tweet will have timely, substantive and accurate information whose sources are always protected."
When speaking to people around the NBA about Shams, another common theme is that he doesn't have any hidden agendas.
"Shams called me out of the blue one day, asking about a player I represented and his free-agent destination," one NBA agent tells SLAM. "At first, I was hesitant because I had no prior relationship with him, but the way he approached the situation was nothing short of professional. He ended up breaking my player's signing.
"I trust him because there are no hidden agendas. He's just trying to break the story; he's not worried about doing favors. He's genuine and straightforward with his approach, which is rare in this business."
Constantly pressured to be the first to break a story, Charania makes it a point to bring balance and levity into his life. Pre-pandemic, he would unwind by going to the gym or shooting hoops.
While his job demands a lot of his time, Charania's loved ones understand his passion. Charania is thankful for his family and says that they try to take a relaxing vacation each year.
"I really value my family time," he says, "and I think my family values me for being around them right now."
So, what's next for Charania? "I enjoy, love and have such a passion for what I do, that this is the only thing that drives and motivates me right now," he says.
I texted Charania the night of his show to wish him luck, to which he quickly replied, "Thanks."
I made it until 11 p.m. that night—late for me nowadays, #dadlife. Before I went to bed, I saw Shams still going on, you guessed it, Twitter. The next morning when I woke up, I had one unopened text. It was Charania asking if I needed any more help with the article.
Relationships.
—
Vik Chokshi is a contributor to SLAM. Follow him on Twitter @docksquad33.
Photos courtesy of Shams Charania