Hype is a trip.
It can build you up, flood your IG with comments and followers and knight you a member of the chosen elite almost overnight. Hype can also create insurmountable expectations or call you overrated just as easily. It's something Shareef O'Neal—son of, yup, you guessed it—has had to deal with his whole life.
"Like, just because of the name I have, the last name I carry, I feel like people are expecting me to do a lot of things," he says. "If I don't live up to those expectations, then I'm hyped up and overrated."
OK, how's this for hype: at 18 years old, the younger O'Neal just wrapped up his senior season at Santa Monica's famed Crossroads School. With it, he collected both a California State Division II title (of which he dropped 29 and 17 in the title game) and the John R. Wooden Award for player of the year, as well as a commitment to don the blue and gold up in Westwood at UCLA next season. He also stands a towering 6-10, can rain down threes and put you on the wrong end of a very shareable dunk GIF. Oh, and he's extremely coachable.
Actually, that ain't hype; that's just Shareef.
"Shareef is amazing as a kid—the most humble kid I've ever probably run across," says Crossroads coach Anthony Davis. "I want to probably credit that to his family. His mom, his dad, you know they're always here, they're always in his corner. You can just tell they raised a great young man. He's always looking to get better, he's always asking questions, he's always on him teammates and being that leader.
"UCLA is getting a unicorn, a very special kid. He can do everything."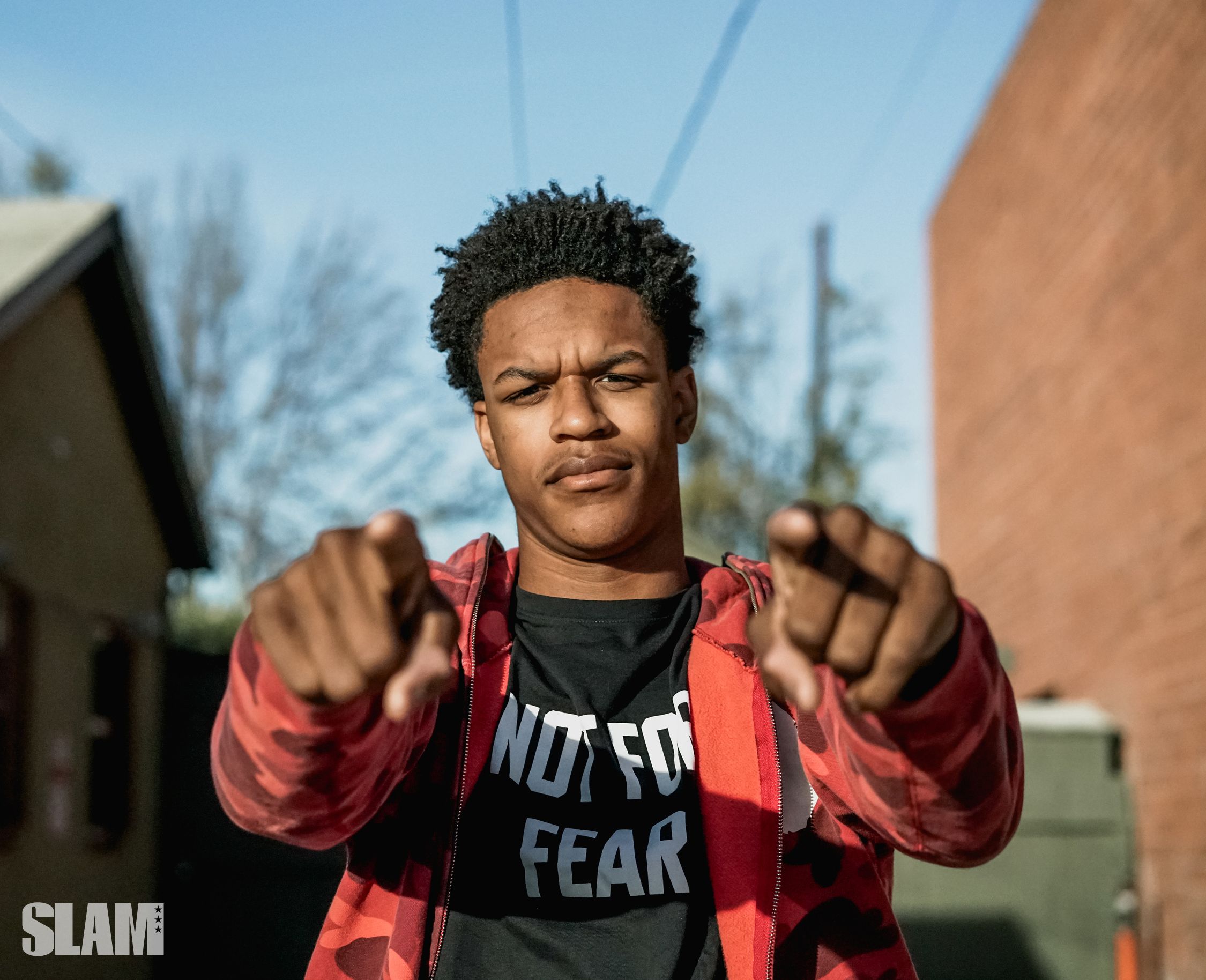 While his game aims to do everything—Shareef himself describes his style as unpredictable—the kid strives to be just as undefinable off the court.
There's his diverse—and often individually customized—sneaker lineup, his genuine passion for Dragon Ball Z and the little known fact that he loves to put ink to paper and draw when he's not serving up buckets or Fortnite victories. But whatever the creative outlet or on-court result, Shareef says his dad, and the entire O'Neal squad, always let him ride his own wave.
"I'm not pressured to play basketball. If I wanted to put down the ball today, hang up all my shoes, he wouldn't be mad at all," says Shareef about his pops. "And if he'd ask me what else I'd want to do, I'd tell him and he'd be OK with it.
"He understands that I'm not Shaquille O'Neal. My name's Shareef O'Neal, and I'm building a whole new name for myself. So whatever I want to do, he's up for it."
What the elder O'Neal and greater basketball public are also up for is all that Shareef has in front of him—especially with college and a whole new set of expectations and opportunities rapidly approaching. It would be a handful for any incoming recruit, but for Reef, it's not about pressure.
"Probably everyone who's heard of me, they don't think I'm going to be as good as my dad," he says. "Some people are kind of believing in me. My dad, he says I was better than him when he was my age, so that kind of boosted me up a little bit. But pressure, I don't think pressure exists anymore. I used to think it was when I was growing up, and I used to doubt myself a lot when I had a bad game cause of what people would say, but it doesn't exist to me anymore. I know what I can do and I've proven myself throughout my high school career. So I'm just looking to keep proving people wrong."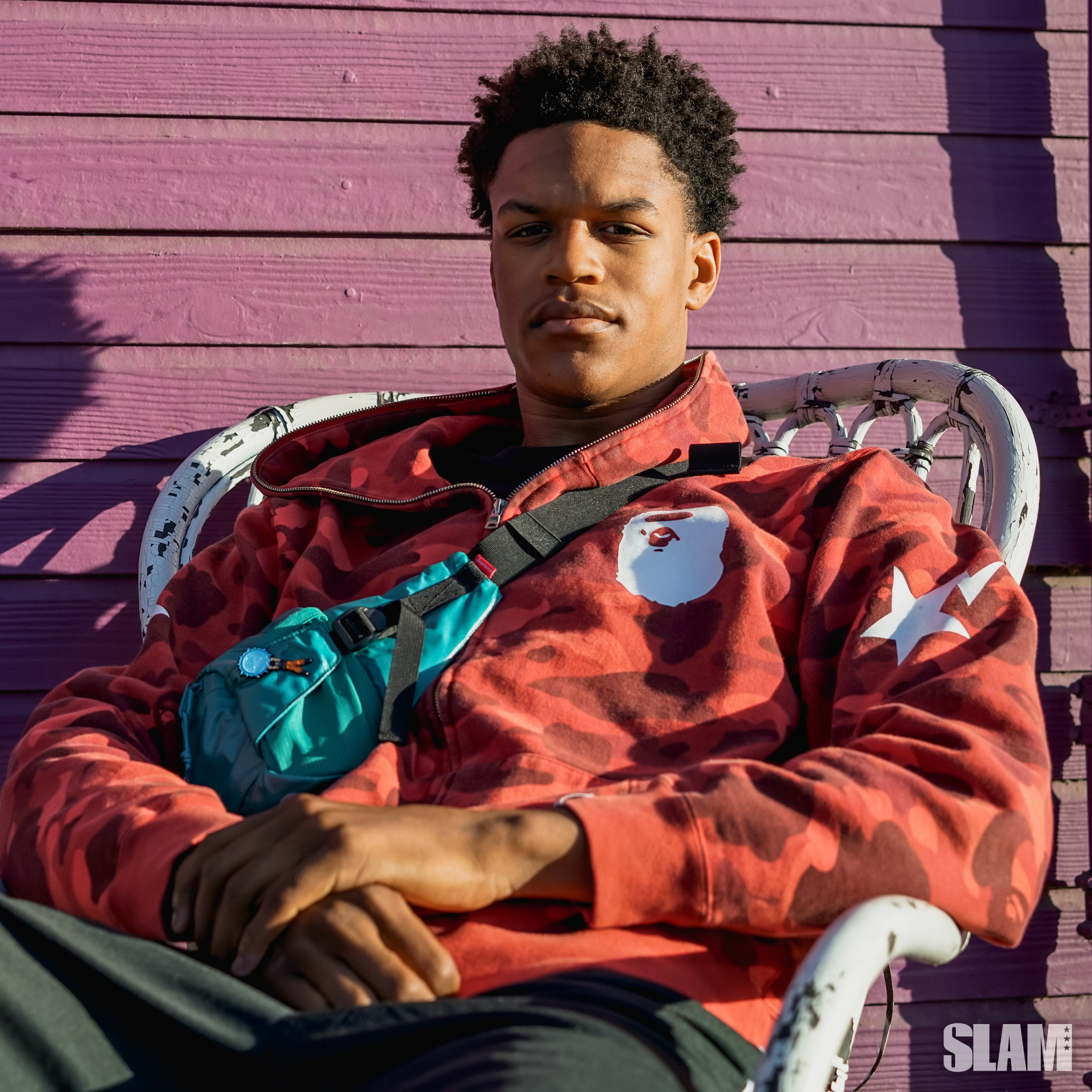 It's an admirable—if not completely appropriate—approach for a player who's probably heard every heckle, hyperbole and criticism in the book: focus on yourself, on what you can control, and let the outside periphery fall to just that. Smart kid. And for someone who just finished attending his senior prom, that's what's most exciting—that Reef is just beginning to scratch the surface.
"He hasn't reached his max potential, and when he does," says Coach Davis, smiling, "it's going to be very scary."
That ain't hype, either. That's just Shareef.
–
Jack Jensen is a writer and photographer living in Los Angeles. Follow him on Twitter @jensenjack.