Really think about how much the world has gone through since June 16, 2015. Everything that's happened, all the growth, all the loss.
There's been a constant throughout these last seven years: Stephen Curry and the Warriors keep on winning. SLAM Presents WARRIORS is an in-depth look at the Bay Area's basketball dynasty.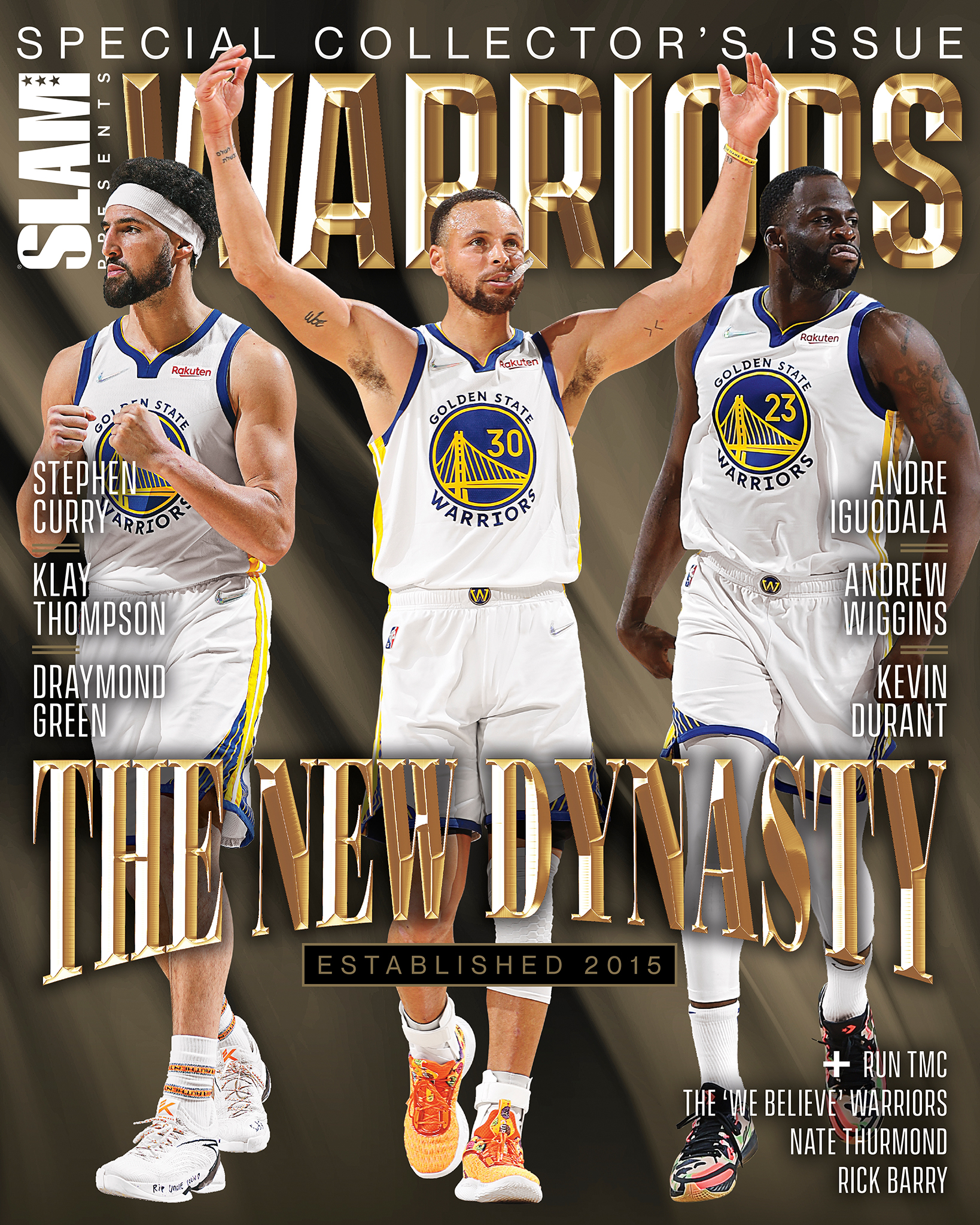 Tap in to get your copy of SLAM Presents WARRIORS now.
SLAM Presents WARRIORS is available now in these exclusive Gold and Black Metal Editions, as well as Cover Tees. Celebrate the 2022 NBA Champs with this special collector's issue.