In celebration of Utah's basketball legacy, the 2023 SLAM All-Star Newspaper chronicles all levels of hoops throughout the Beehive State, from high school on up to the pros.
This special-edition publication features original artwork by Tyler Upchurch on the cover and much, much more.
SLAM Presents All-Star Vol 3: Stockton to Malone is available now. Shop here.
John Stockton and Karl Malone played nearly every game for almost two decades together, as reliable and foundational as the iron that makes up our planet. This cover was created in 2021 as part of a series of hypothetical "What if?" covers that would have come out before 1994, which was SLAM's first year in print.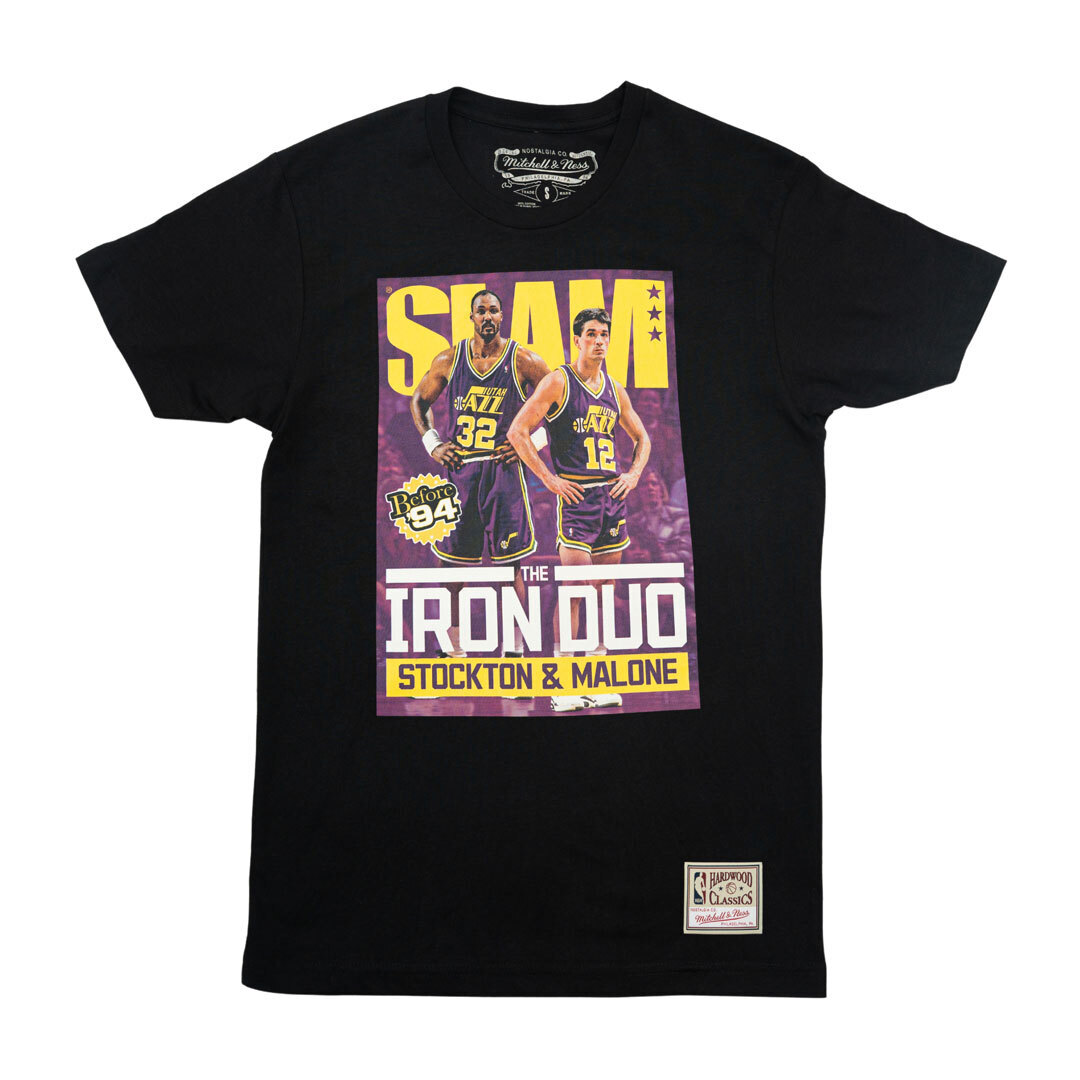 For the first time ever, Stockton and Malone's cover-that-never-was goes from digital to physical on this special-edition tee. Shop now.