Kevin Garnett is the definition of undefinable. A seven-footer with a jumper, a center with vision, a man blessed with agility and mobility reserved only for nobility. He's one of the last great myths of basketball, one of the last players whose every move wasn't documented on social media but whose path is littered with legendary stories of undying competitiveness shared by teammates and opponents.
Ticket's 2021 Hall of Fame induction was the inspiration for this special edition magazine that features an exclusive interview with the man himself. Other goodies include a look at his new documentary, the chronicling of his wide-ranging sneaker history, and much more.
Grab your copy of SLAM Presents: GARNETT now!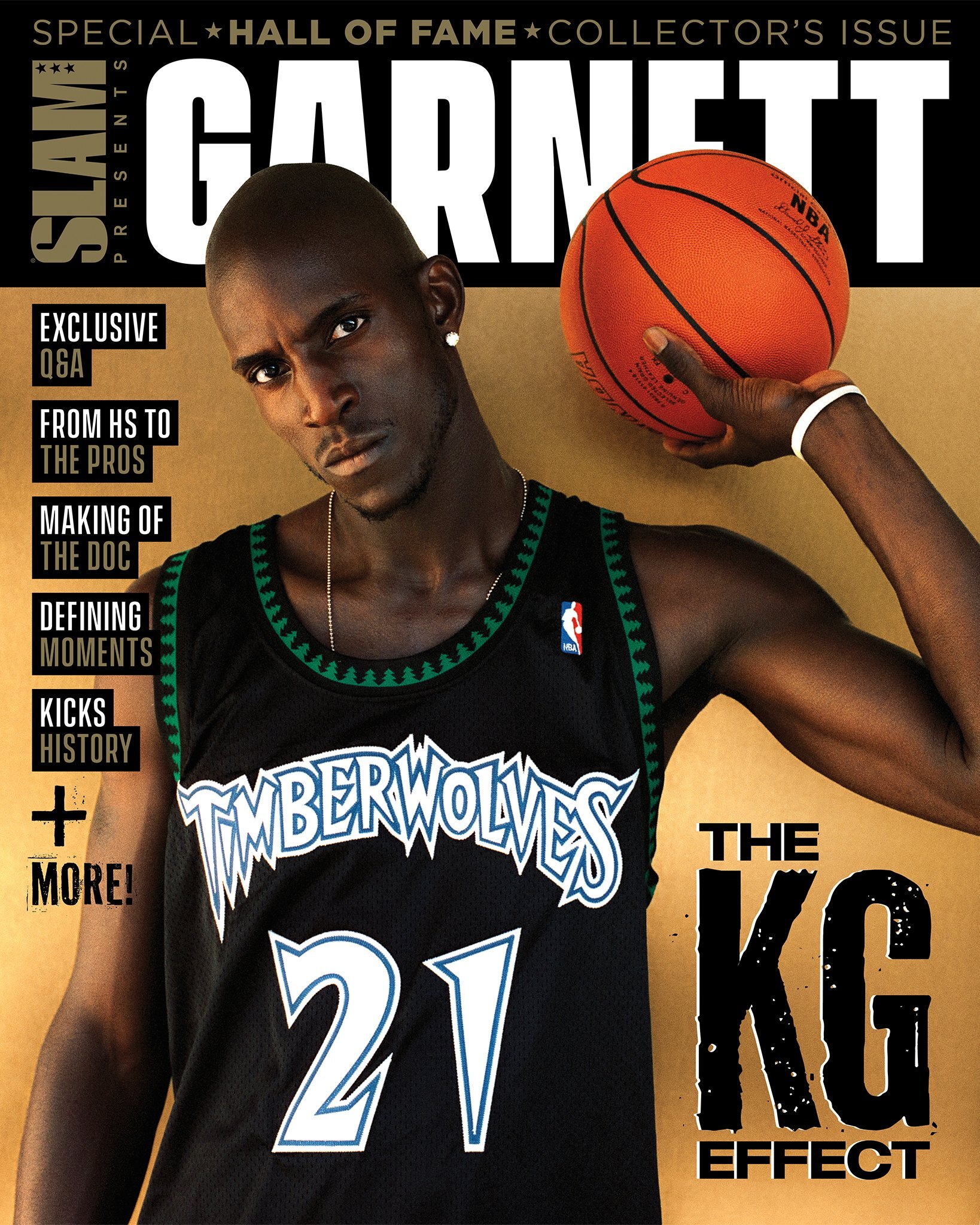 SLAM Presents: GARNETT is also available now in an exclusive gold metal edition. Shop here.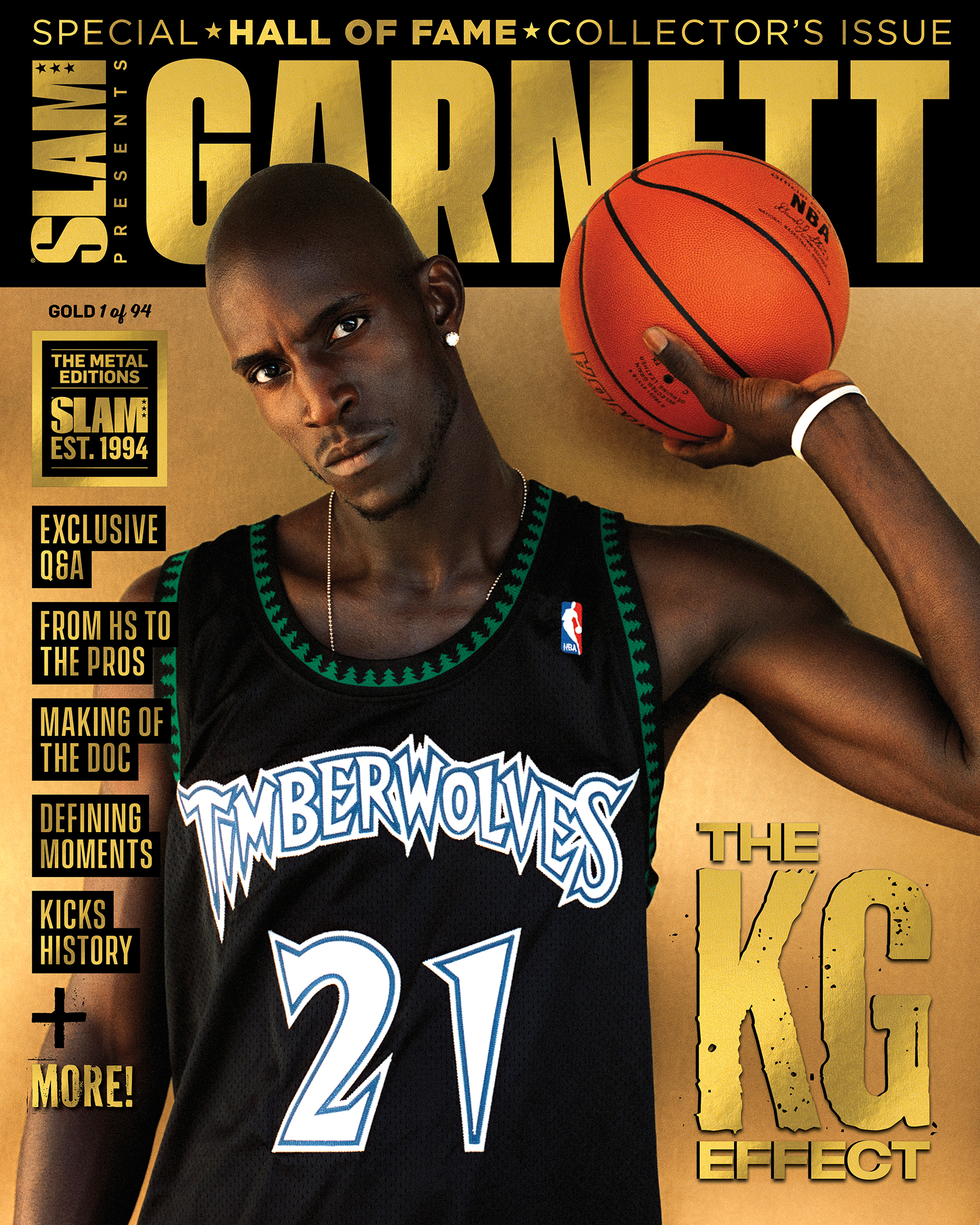 And to commemorate this moment, these Kevin Garnett's SLAM 38 and SLAM 134 Cover Tees and Long Sleeves just dropped on SLAMgoods.com.
667