During the summer of 1995, some of the best pickup basketball games ever played were organized under an inflatable dome in the VIP parking lot of Warner Bros. studio. They called it the Jordan Dome.
While filming Space Jam, it was mandatory that Michael Jordan have the ability to work out in preparation for the upcoming season. He had just returned to the NBA after a brief stint in Minor League Baseball and the Bulls had been knocked out of the 1995 playoffs in the second round by the Magic.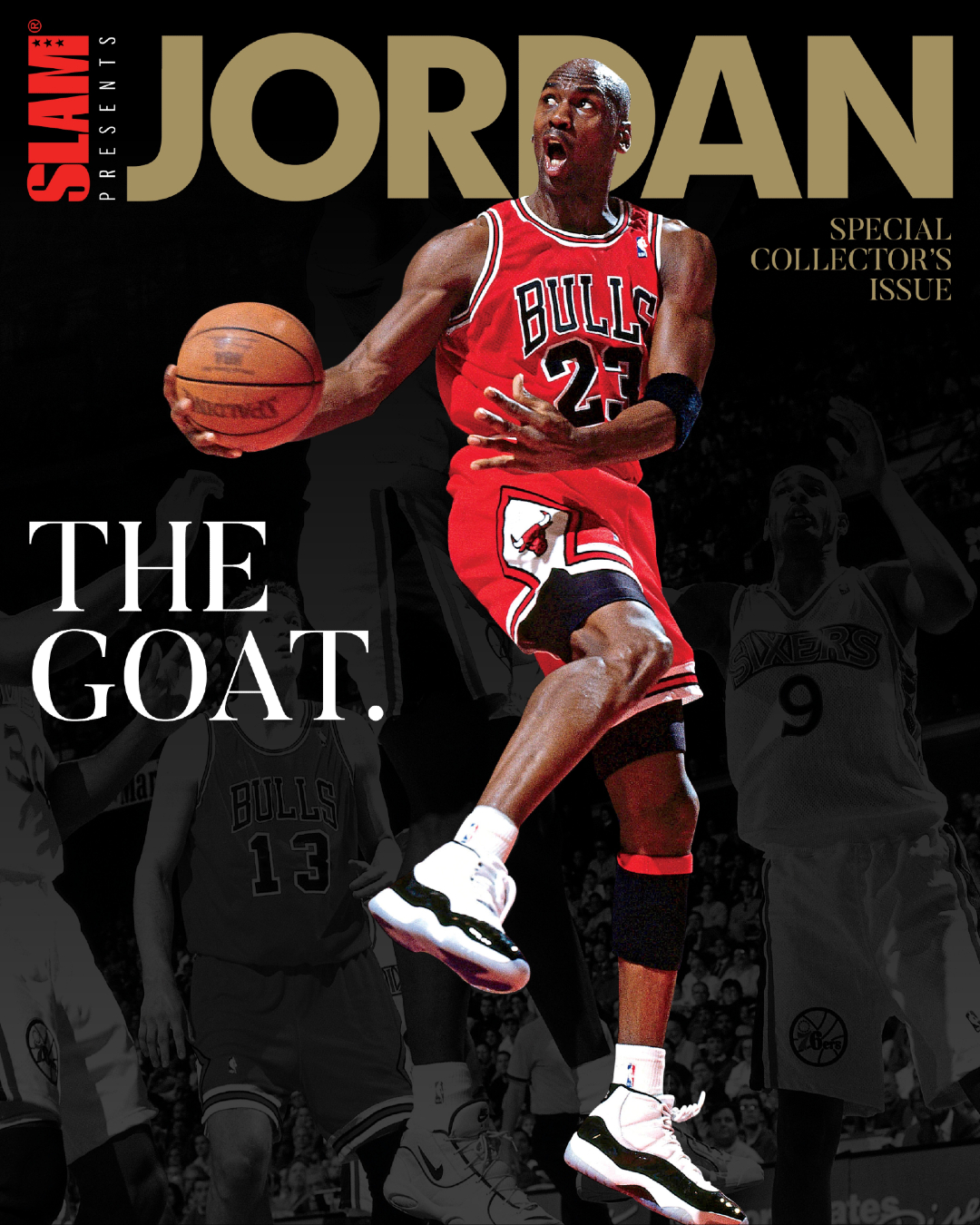 Bob Daly, the head of Warner Bros., approved construction of a state-of-the-art facility nearby to the Space Jam set. From the outside, it looked like some sort of alien laboratory—a giant white bubble propped up in the middle of nowhere. The interior was designed by Tim Grover, Mike's trainer. There was a regulation-sized basketball court (it was actually the floor from Long Beach State University), weight equipment, a putting green, an entertainment center furnished with big screen TVs, couches and an immense speaker system (the soundtrack of the summer was D'Angelo's "Brown Sugar," one of Mike's favorites, and they blasted it), locker rooms with showers and a card table. The Jordan Dome had everything MJ needed.
His final requirement? Serious competition.
THE GAMES
As shooting for the movie began, Mike quickly developed a routine.
Nate Bellamy (Technical Advisor for Space Jam; coordinated basketball scenes, casted talent and organized the pickup games): When it came to the Dome, Mike designated me as the guy to work along with Tim Grover. Tim had a key, security had a key and then I had a key. We were the only people who had keys to the actual Dome. When lunchtime came, we'd go up to the Dome and Mike would get his workout in—really, kind of foregoing lunch. He and Tim would hit heavy weights and they had various stations they would go through. After the weights, they'd do some stretching, loosen up, and then Mike would do his shooting drills. Every day would be a different kind of shooting drill.
Nigel Miguel (Technical Advisor for Space Jam; also coordinated basketball scenes, casted talent and organized the pickup games): In his deal, Mike said I have to have my time to work out. The one thing that I will say is that this guy was religious and relentless about that… He talked a lot about coming back [to basketball], what he had to do to regain that. That season, they got bumped by Orlando and he felt that he was just a little bit off. He actually felt that they could've won that year he came back if he would've had a little more time with the team.
After "lunch," Mike would return to the set of Space Jam. Filming would continue until around 6-7 pm. As things wound down, Jordan would tell Bellamy to head to the Dome, link with Grover and start getting organized. He often had specific instructions about the games as well.
Miguel: Nate and I would put the teams together a lot of times. Nate was more involved with that than I was because I was actually MJ's stand-in, so sometimes I would go directly with him to the Jordan Dome while Nate went earlier to set stuff up. MJ would tell us that he wanted the teams set up a certain way because he wanted to work on certain things that day or whatever. He was very strategic. He'd say, I'm trying to work on going to my move this way, I'm trying to work on passing, I want to post-up. Those types of things. And he never stacked his team.
When the Jordan Dome first opened, invitations went out to local pros, other NBA players affiliated with Space Jam, additional clients of Jordan's agent, David Falk, and the reigning NCAA champion UCLA Bruins.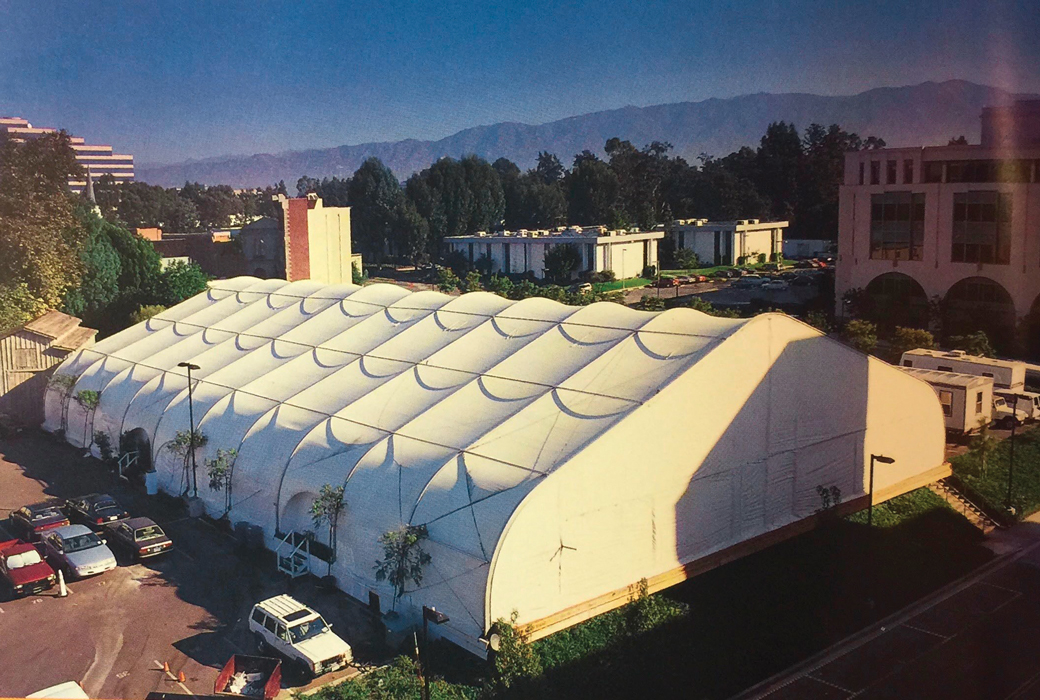 Tracy Murray (Former NBA Forward): We're doing our normal runs up at UCLA and then I start getting calls from my agent [Arn Tellem], saying: You might want to go up to Warner Bros. because they have a court that they made for Michael Jordan and he's looking to work out while he's filming Space Jam. I'm like, Man, this is the best player in the world, so I can't do anything but get better by going up there and working out with Mike.
Kris Johnson (Guard/Forward for UCLA, 1994-98): I remember going into the athletic department one day. Somebody was like, Michael Jordan called, he's filming a movie on the set of Warner Bros. and he wants you guys to go play pickup. Now mind you, we had just won the national championship, so we were off the chain. We had been to the White House. We were on cloud nine. Now all of a sudden, Mike calls? Are you fucking kidding me? It was this really special call to get. He invited the whole team.
Before word fully spread about the games, the college kids got their chance to run with Mike. Even Bellamy and Miguel played early on. MJ would get to the Dome around 7 pm and pickup would start immediately. It went on for at least two hours each evening.
The structure of the games: 5-on-5 full-court. First to 7 points, straight up, all 1s. Call your own fouls. According to Bellamy, that last guideline was, for the most part, "respected without any major flare ups."
Reggie Miller (NBA Hall of Famer): What stood out the most to me was how Jordan could film all day and some evenings and still come out and play two to three hours of games. Most of our pickup games began around 7 pm and lasted until 10. His call time on set the next mornings would be around 5-6 am.
Miguel: They'd play for, like, two hours and then the full court would stop, but guys were still in there to work out and do individual stuff. Mike would go lift weights so he'd still be around. And there was a section where you could socialize and play cards, so sometimes after he finished his workout, he'd go over there and play cards. It was set up for him not to have to leave if he didn't want to. Warner Bros. really catered to him in that regard.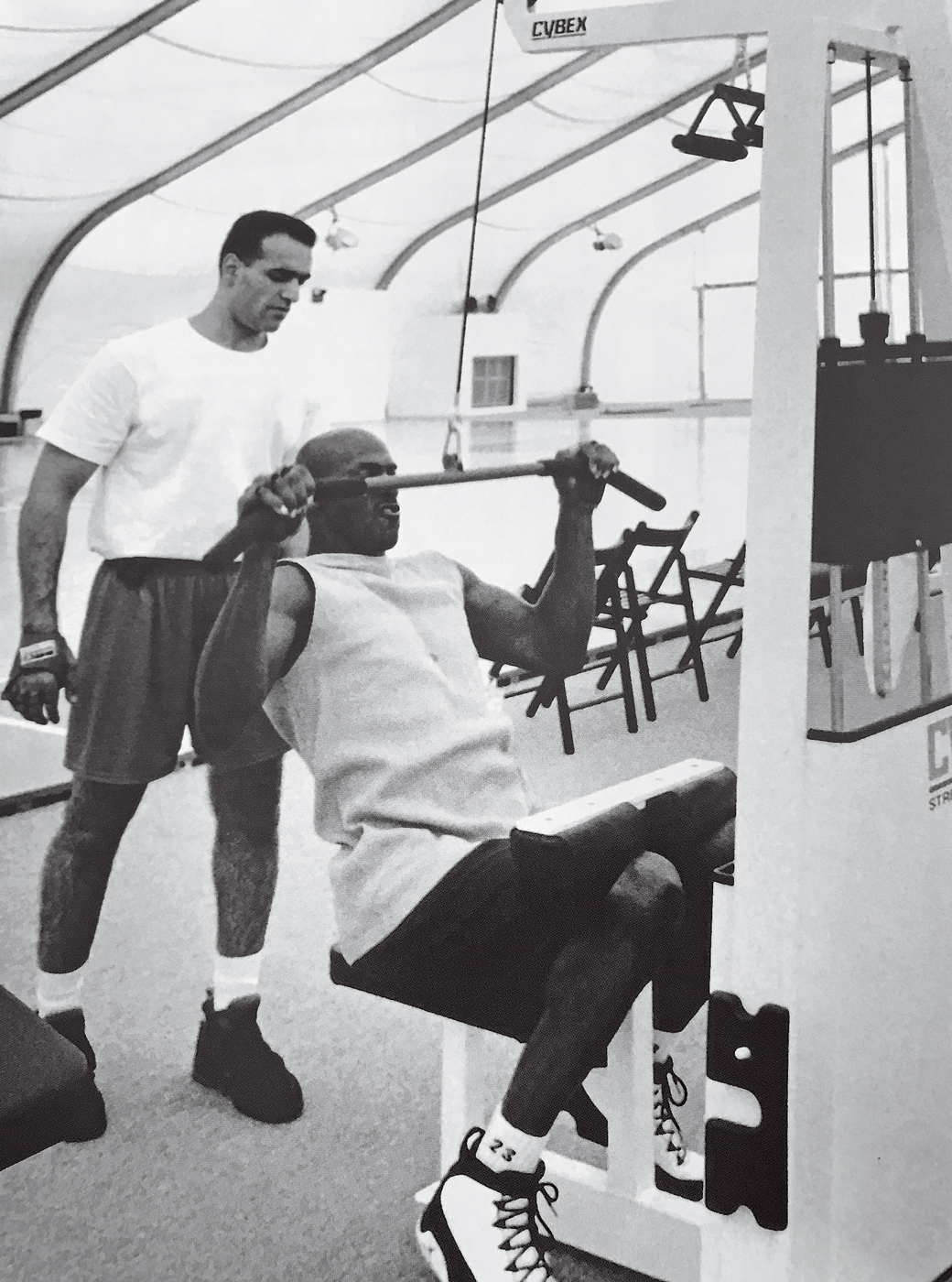 As with anything attached to Michael Jordan, the hype built rapidly. More and more NBA players started making their way to the Dome and the UCLA guys were gradually cast aside. Well, all but one.
Bellamy: Kris Johnson, who played on that 1995 team and was Marques Johnson's son—Mike had an affinity for him. Mike made it clear that Kris was always going to be on his team. Part of that came from Mike admiring Marques Johnson when he was coming up. Marques was one of Mike's favorite players.
Murray: Mike's first pick every day was Kris Johnson from UCLA because Kris came in there and was a workaholic and Mike respected people that played hard. Kris worked his tail off and you saw that kid's game go from one level to the next.
Johnson: I just remember everybody being salty. I didn't play that year at UCLA. I just sat on the bench. There were a lot of times where I was the only college guy [at the Dome]. I was a 19-year-old sophomore on the floor with NBA All-Stars. So you got to understand when I was out there, it was like, Who is this? I don't care that it's Marques' kid. But Mike showed me love. And here's the thing, I balled my ass off to the point where we weren't losing. They were doubling Mike and I'm just stepping in, spotting up in the corner, knocking down jumper after jumper.
Murray: You were getting almost an NBA All-Star Game every day. The games were to 7 so you didn't have much time to get going. You had to hit the floor and really go right away or else it was a long wait. You had at least 100 players on the sidelines on days where everybody was in town. You'd look up and you'd have one team with Rod Strickland, Michael Jordan, Glen Rice, Larry Johnson and Alonzo Mourning. And then on the other team you'd have Tim Hardaway, Reggie Miller, Grant Hill, Charles Oakley and Pat Ewing. That one court was packed every day. You were getting everybody's best shot because if you sat down, you might as well go lift weights because you're going to be sitting down for a while.
Tim Hardaway (5x NBA All-Star): I was there for about a week. We played every day. You had Chris Mullin, Rod Strickland out there. Gary Payton, of course. Reggie, Pat, Charles [Barkley]. Charles needed it because you know, he's always getting heavy during the course of the summer. He really needed to be in shape and ready to go. He loved it. Charles would be going at people. We had to go double team him because basically when he got it down low, nobody could stop him. If you didn't want to lose, you had to go down there and double team.
Basketball stars weren't the only ones flocking to the Jordan Dome. There was even a celebrity row.
Miguel: The who's-who of Hollywood and the entertainment world that would drop by the Jordan Dome, just to stick their head in or to say that they were there or part of it, was amazing. All of the top brass from Warner Bros. came. You could actually get a deal done at the Jordan Dome if you were a big time celebrity. Halle Berry came by, Kevin Costner, Arnold Schwarzenegger, LL Cool J, Queen Latifah.
The weights that Mike used to work out with, after he finished using them, Clint Eastwood bought them. They ended up being a part of his regiment. He used them because they said he was pretty serious about his workouts prior to that, but the novelty of that being Michael Jordan's gear kind of added something to it. He definitely used them.
Murray: Everybody that had a Warner Bros. show or a movie going on came in to watch the games. The Wayans brothers were there damn near every day. Queen Latifah came over a lot. The co-stars from the movie were in there. You had comedians, A-list celebrities. People that would show up at the front row of Laker games and stuff like that.
And those who did stop by were treated to a show every night.
Murray: It wasn't like the All-Star Game today where dudes are letting each other dunk. Nah, if you went in there to dunk, you were going to get knocked on your ass. It was like an NBA playoff game of the 1990s. There was one particular day when Reggie Miller and Michael Jordan—and you know they had a rivalry—those two went at it. It was to the point where all of us on both teams, we just wanted to stand and watch the matchup. They were talking major trash, calling each other out. It got to the point where if you had the ball it was like, Man, you take it, I want to see what your reply is.
Miller: Mike and I used to do battle and get after one another. I always wanted to be on the opposite team as MJ. My whole purpose of going to these games was to try and find a vice I could use if and when we faced each other during the regular season and/or playoffs. Safe to say I never found one because he didn't have any deficiencies.
Muggsy Bogues (Former NBA Guard): I was hurt and I couldn't go take part in it. I had just had surgery on my knee. But you heard about all of the games and the trash talking that went on. They had some unforgettable trash-talking pickup games.
Hardaway: If you were there, you were there to play. You weren't there to just BS around. There was shit talking up in your face, good defense. It was very, very, very competitive. You didn't want to lose. It was all about bragging rights… You came with your best. You were there to bust people's ass and show them, this is the way it's going to be all season long when I play against you. You wanted to put something in people's minds. Like, every time I play against you, this is the way it's going to be.
Miguel: You felt it in the air when those guys walked in. You wanted to show what you could do. The fact that it's on the Warner Bros. lot—you're in Hollywood. You have people there that usually wouldn't be there for a pickup game, so everybody wants to show up. And it's bragging rights to a certain extent. The feel of MJ coming back and people testing him out. It was like lightning in a bottle.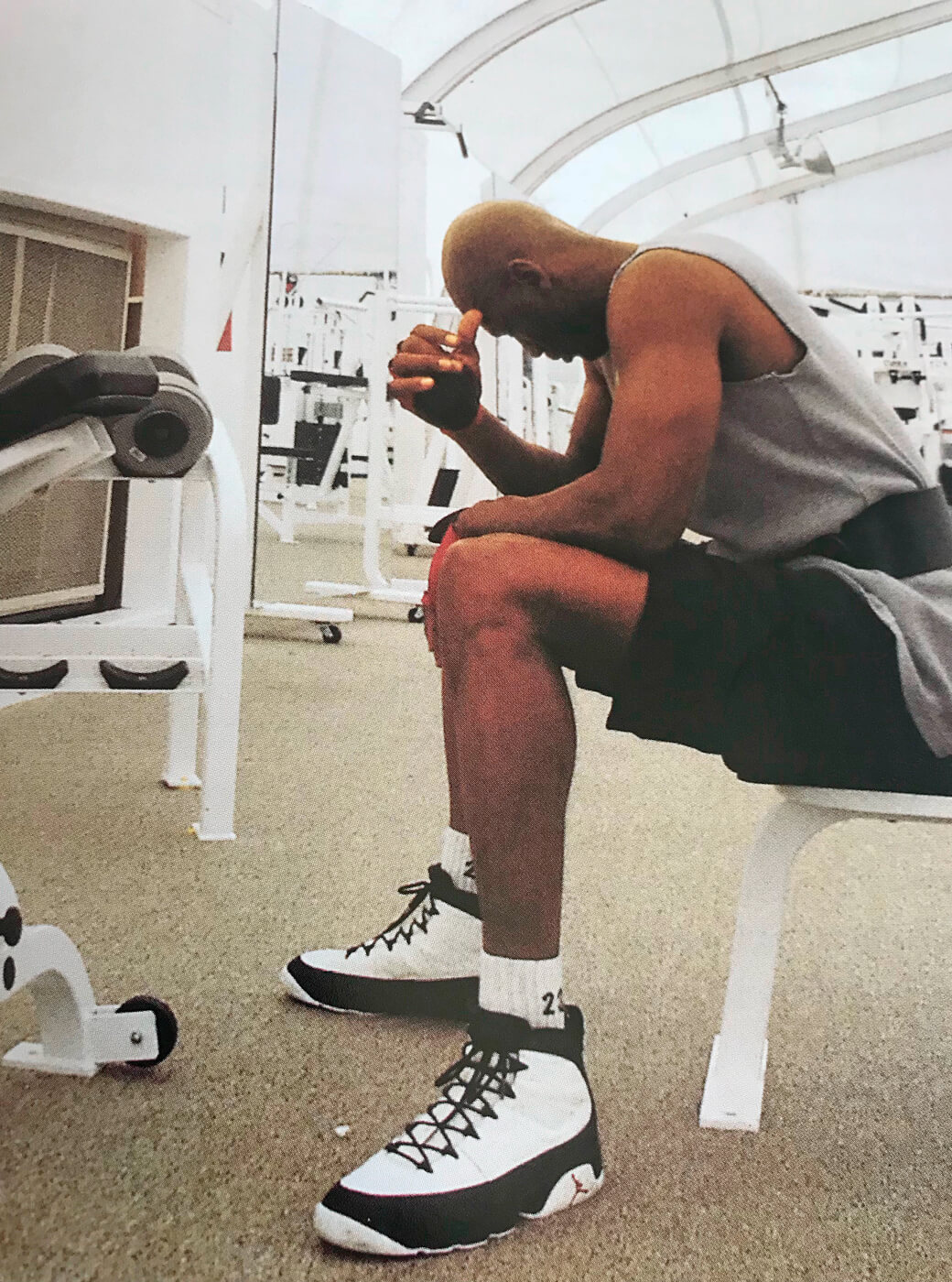 Bellamy: One day, when Cedric Ceballos first came up, he saw Kris Johnson on Mike's team. Cedric had been told it was NBA players only. He saw Johnson on the floor and he's like, What is he doing out there? He was questioning why Kris was playing and all of that. So Mike said to him, When you get on this court, I'm gonna dunk on you. Cedric gets on the court. He picks up Mike. Mike is jabbing him, he makes a move and they split. Cedric went one way and Mike went the other way and they both met up at the rim and Mike scissor-dunked on him. BOOM! I swear to God.
Johnson: That dunk was a part of a series of plays, a flurry that Mike gave to Cedric. Imagine Mike's in the mid-post, right? Cedric is on him with an arm-bar. Mike's got the ball near his right shoulder, he has his head turned and he's talking to Cedric as he's leaning back. He faces up and he continues to talk and that's when he went to a jab series and was like, Take off my number, you're disrespecting my number! He's jabbing, palming the ball and talking shit to Cedric Ceballos, telling him he's disrespecting his number because Cedric Ceballos wore No. 23.
Bellamy: When Mike steps on that court, he becomes a whole different person. I remember one time he was warming up and shooting around. He was on the court with other NBA players, some of them NBA All-Stars, and he's shooting around saying, "I'm a pro. I'm a P-R-O." He's saying that so they can hear him. And the way that he's saying it, it's almost like he's saying, "I'm a pro, and you're not." He'd say, "I'm a pro," and then he'd spell it out. [laughs]
Joe Pytka (Director of Space Jam): I only played up there three or four times. The only memory I have really is that Michael was a beast. One poor guy who was about 6-9 was trying to post Michael up. Every time he came down, he did the same move and Michael blocked his shot every time. After three or four times, Michael just chewed him out. He said, You've been doing the same move for the last 15 minutes and it ain't working for you. Figure something else out. The guy was humiliated. He just killed the guy.
The most memorable experience I had up there was, Michael was coming down on a break and I was going to take a charge right in the middle of the key. Mike was coming right at me and he never went left or right, he went right through me and dunked over me. I'm gonna tell you something and you're not going to believe this, I didn't feel anything. I don't know if he went over me, I'm 6-5 and weigh about 230. It was magic. It was like a ghost went through me and dunked. I don't know whether he jumped completely over me. I wasn't crouching down, I was standing straight up to take the charge. He just dunked it and it was like a ghost. I'll never forget that.
Bellamy: I'll never forget when Charles Oakley came. His first day playing at the Dome, he played in the first game against Mike's team. And Oakley is the only player who came to the Dome and won every game that particular night. If you know anything about Charles Oakley, he only has one speed when he plays. Every game was like a playoff game.
Johnson: One of the highlights for me was Mike going against Grant Hill. We were playing five on five, but it was basically them two. They scored all the buckets. We gave it to them and got out of the way. No one was doubling or any of that. They're saying, Don't double! Don't send no double, stay over there! This is when Grant was sick. Right in his prime, Grant was just incredible. That, for me, was a great matchup.
Miller: Juwan Howard and Dennis Rodman were the two players who really stood out to me, besides Jordan being Jordan. Those two guys always brought it.
THE IMPACT
On the very last day of games at the Dome, a new face entered.
Miguel: When we first started filming the movie, I don't know if you remember but the [NBA] strike was on. Magic [Johnson] had wanted to come and work out, but because he was a part of ownership at that time, he couldn't be associated with the workouts until the strike got settled. He came up, like, the last day, right before filming ended. They wouldn't allow him to come before and it was driving him crazy. It's Magic, plus you're in L.A., Hollywood. This is his city. Needless to say, that day when the moratorium was lifted or whatever, Magic was there.
From those pickup runs, Mike was able to get his timing and endurance back, develop his skills, take notes on his opponents and learn valuable information about future teammates.
Hardaway: Everybody just wanted to play and see if Michael was serious [about his comeback]. He was definitely serious. He was definitely serious about coming back and being Michael Jordan again and winning another three-peat. That was his goal and he did it. I think it was more for him to gauge and see if he was still the best or if anybody could really compete against him.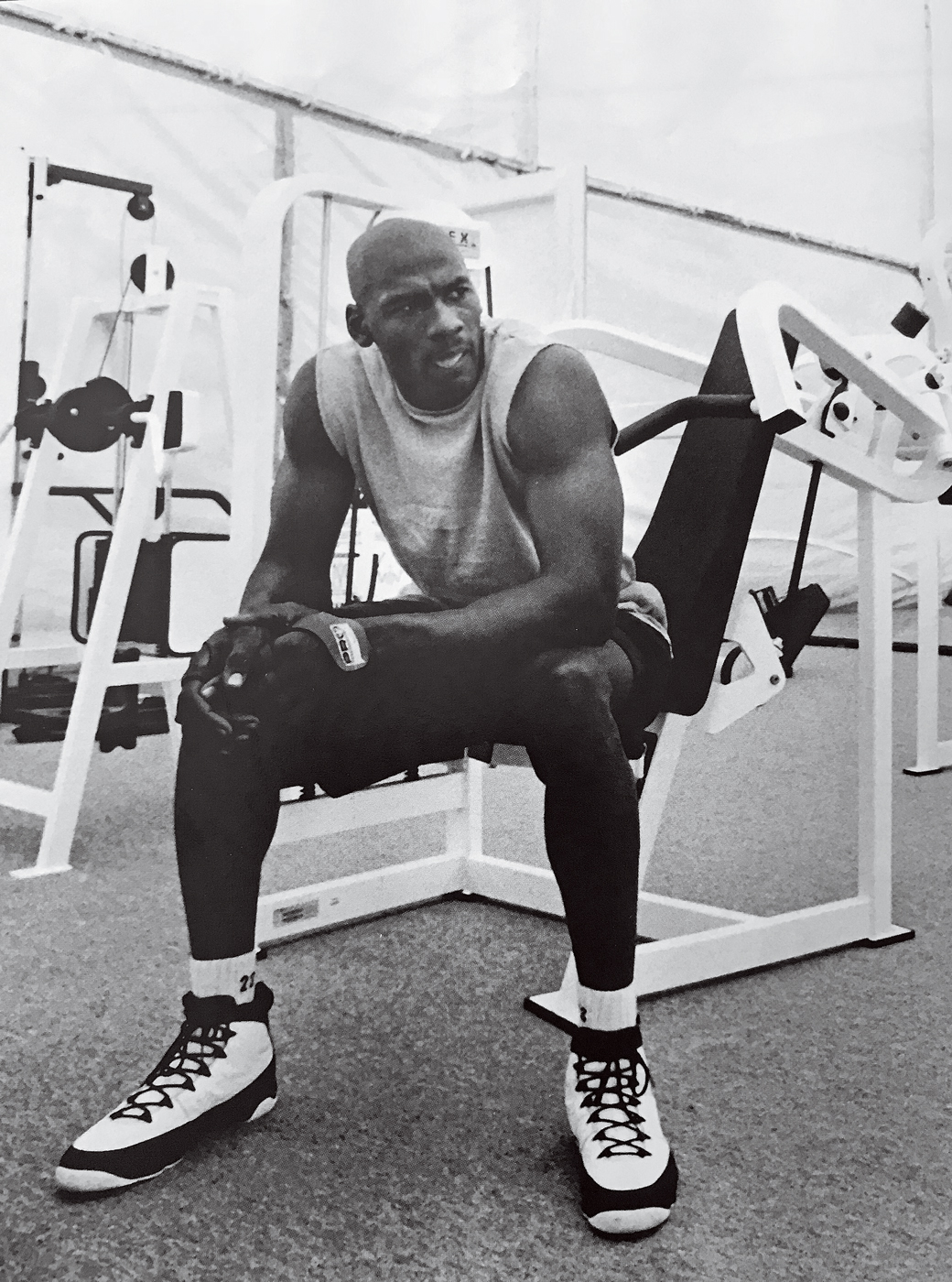 Bellamy: When Mike's team would lose a game, he would sit out and wait for his turn. He was always watching certain players and picking up on their tendencies. One of the players that he watched really closely, and he was there every night, was Reggie Miller. I remember one time he told me, Reggie doesn't like to go left. And he kept that in his memory bank. If you watch from 1996 on, any time they played against Indiana, watch how he played Reggie. He always shaded Reggie to his left.
The Dome was really instrumental in convincing Mike that he could play with Dennis Rodman, too. I think if the Dome didn't happen, I don't know if that deal would've went through the same way it went through. Mike had an opportunity to see how Dennis was every day coming up in the Dome and playing. And what he realized was, and what most people realize when you're around Dennis, he's a quiet type of guy. Even though he kind of re-invented himself with all the hair color and all that, but basically, he's a quiet guy. He comes and he plays hard. He doesn't cause any controversy. Mike realized he could play with him.
Rodman was traded to the Bulls just prior to the 1995-96 season and the team went on to go 72-10 and win their fourth championship. Jordan was the regular season MVP and Finals MVP that year. But it wasn't just MJ who benefitted from the experiences over the previous summer.
Murray: You couldn't help but get better playing in that type of atmosphere—working out with Mike all summer, playing against the best players in the League. I even took my game to the next level and felt comfortable out on the floor during the season against those guys because I got to earn a little bit of respect in the summertime.
Johnson: The thing about those Jordan runs was that it gave me incredible confidence. I went into my sophomore year and ended up averaging damn near 13 points per game after averaging [around] 1 point per game as a freshman. I shot 56% from the field that year.
Miller: Those were some of the best competitive runs I've ever been associated with. The Jordan Dome served a great purpose for a lot of us to get better, which we did, and to try and size up with the GOAT.
Of course, no one was truly on Jordan's level.
Bellamy: I really had a firsthand look at Mike's dedication and love for the game and what that actually meant. He never took any shortcuts. No matter that he was starring in this movie, the No. 1 priority for him was his basketball. He was not going to let anything get in the way of him sharpening up his skills and getting himself ready for the upcoming season. That's when I realized what separated him from most of his peers. Let me tell you something, working on a movie, doing 12 hours a day, that's not easy to get acclimated to, especially when you're not an actor. For Mike to be able to do that and still be focused on getting his work in during lunch and then come and play two hours of ball each night against the best players in the world, it was different.
—
Alex Squadron is an Associate Editor at SLAM. Follow him on Twitter @asquad510.
Photos by Bruce W. Talamon/Warner Brothers Pictures.