When we think about the greatest players in the history of the WNBA, it can get overwhelming pretty quickly. A crowded field gets tagged with the GOAT label, something that's only going to increase as players like A'ja Wilson and Breanna Stewart keep building their résumés.
A greater complication still is the nature of that greatness varies widely. Among those who I see as undervalued within the all-time list are Tamika Catchings, who has a very strong case for best ever, Sylvia Fowles, a center in a positionless world, and Katie Smith, a precursor for so much of the modern game.
A stat I love to use to cut through the arguments and organize my own personal list—with the understanding, even the pleasure in seeing, that others vary—is win shares, a stat you can find at the great Basketball-Reference.com.
And at the very top of that list isn't Diana Taurasi or Sue Bird or Lisa Leslie, all greats to be sure. It is Catchings. And the battle isn't close.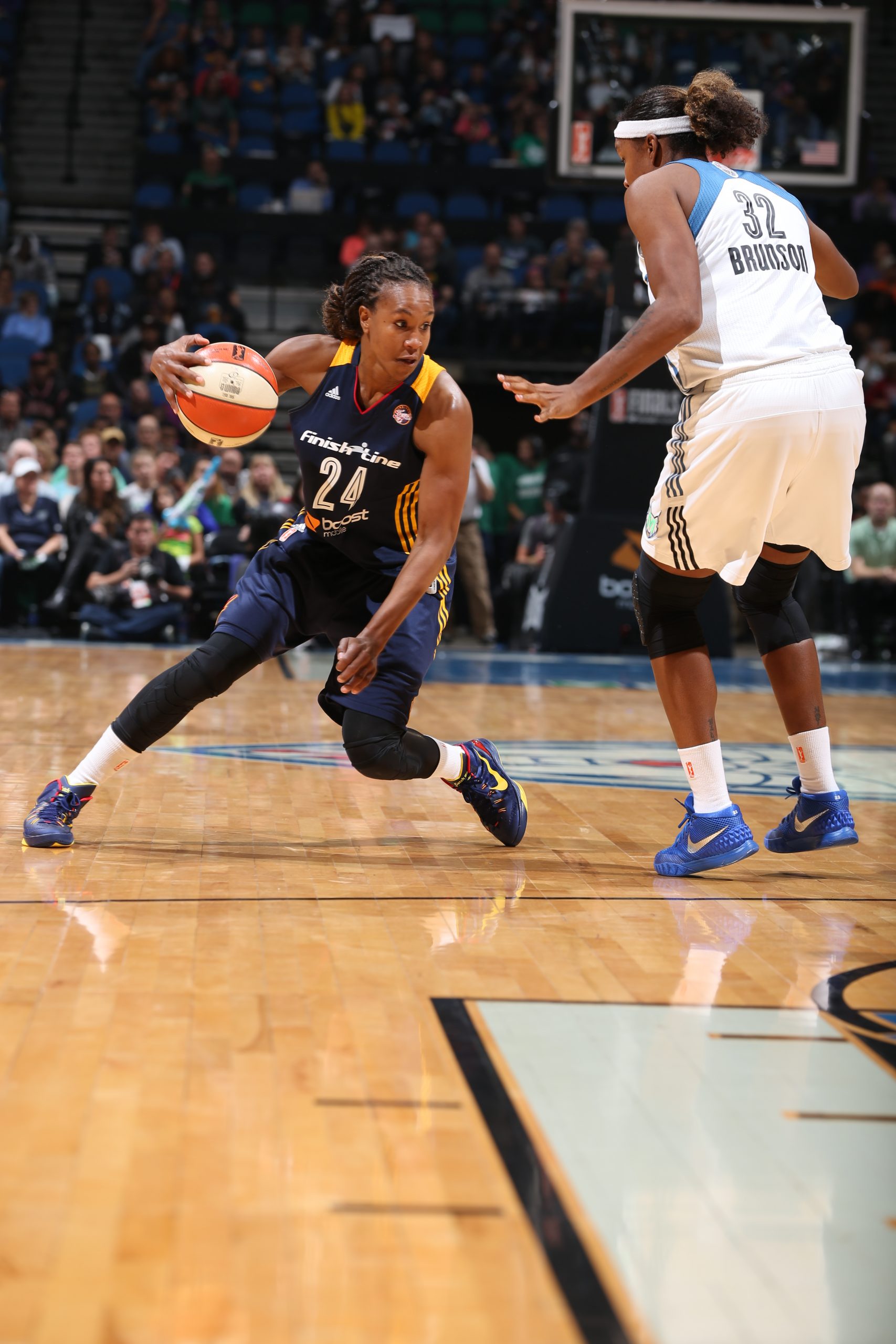 Catchings was worth 93.66 win shares in her storied career with the Indiana Fever, which is not just the highest mark in League history, it laps the field. Lauren Jackson is second at 73.03. No one else is above 70. To put that in perspective: it means Catchings isn't just better by this metric than anyone to ever play in the WNBA, she is nearly 29 percent better than her closest competitor.
I am, full disclosure, obsessed with this number. No other sports league has such a disparity. So it pleased me to no end to get to ask Catchings herself what she thought it meant.
"I think from my standpoint, you would just look at the type of player that I was, not necessarily a single-focus player," Catchings says. "And a lot of that came from [Catchings' collegiate coach] Pat [Summitt], really learning how to become a better defensive player and a well-rounded player."
Catchings is right, specifically in that defense is her separator. She was, let's not forget, a fantastic offensive player, and her offensive win shares reflect that—57.14 place her second all-time, behind Diana Taurasi.
But on the defensive end, she was good for another 36.52 win shares. Only Lisa Leslie cleared 30 among all other players, and Catchings did it at 6-1.
"There's a lot of words that you could use to describe Catch," recalls current Indiana Fever head coach Marianne Stanley, who coached against Catchings for years and now works with her in Indiana. "I would say, relentlessly competitive. And, indomitable—no matter what, she'd show up and compete, and believed that she could win."
She did plenty of that—no team that Catchings was part of missed the playoffs from 2005-16, including trips to the WNBA Finals in 2009, 2012 and 2015, with Indiana winning it all in 2012. Catchings consistently elevated her teams above the general expectations for the group, with players who often didn't defend nearly as well before or after their time in Indiana finding another level next to Catchings.
And lest you think that doesn't show up in the box score, well: she finished her career with 1,074 steals. No one else has 1,000. Or 900. Or 800. Second is Ticha Penicheiro with 764. The active leader is Sue Bird, who entered the second half of the 2021 season at 681. If Bird maintains her current steals-per-year pace, she'd pass Catchings sometime in the 2032 season, when Bird would be 51.
For a player who debuted in 2002, Catchings was every bit the vital, compelling figure in the League by the time she retired on her own terms in 2016, an Olympic Gold medalist and once more, a part of a playoff team.
Now she's a general manager, looking for players "that are willing to play and give everything that they have on both ends of the court."
Sounds familiar for anyone who saw Tamika Catchings play.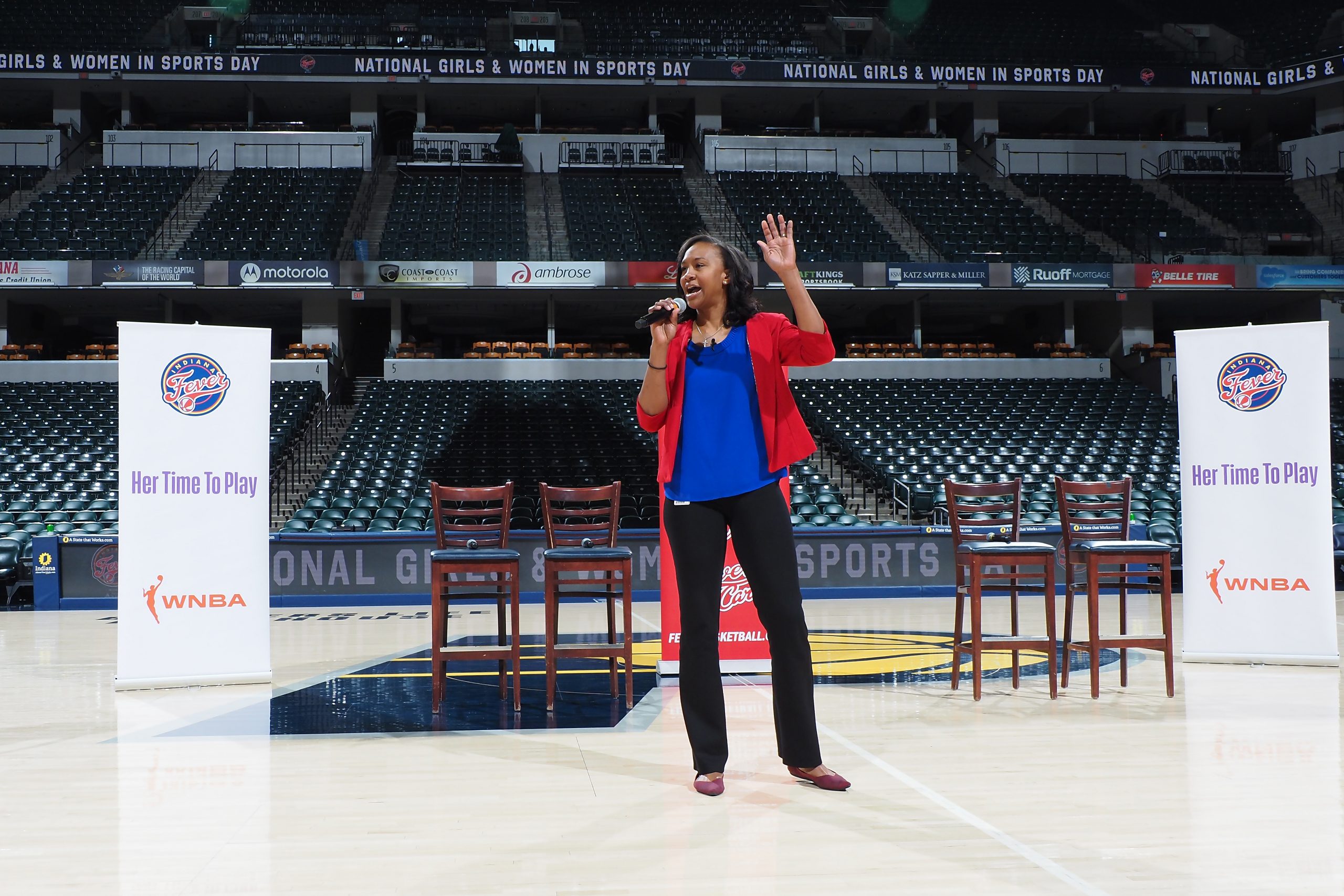 She's got her memories, too, and the League's preeminent defender remembers one scorer who gave her more trouble than anyone else.
"When people ask me who is the toughest player you ever played against, for me, it's Katie [Smith]," Catchings says. "I never played a good game against her. She was tough. And, you know, one of those players that—not necessarily the quickest, fastest, whatever, but she just knew how to use her body."
Smith also understood the value of the perimeter shot, and her 906 made threes was a record for the WNBA until first Taurasi, then Bird passed her. But many of their attempts from beyond the arc have come during a period when the WNBA is taking many more threes as a whole, while Smith, who debuted in 1999 after starring in the ABL, was ahead of her time.
Smith was 5-11, but a strong 5-11, and a defensive problem when she'd post up just as much as when she'd flash outside. There's a reason her 59.77 win shares rank her eighth on the all-time list, ahead of luminaries like Bird, Candace Parker and Sheryl Swoopes.
"You know how now they'll call [someone] a bucket?" Stanley says. "Katie was a bucket. A certified bucket."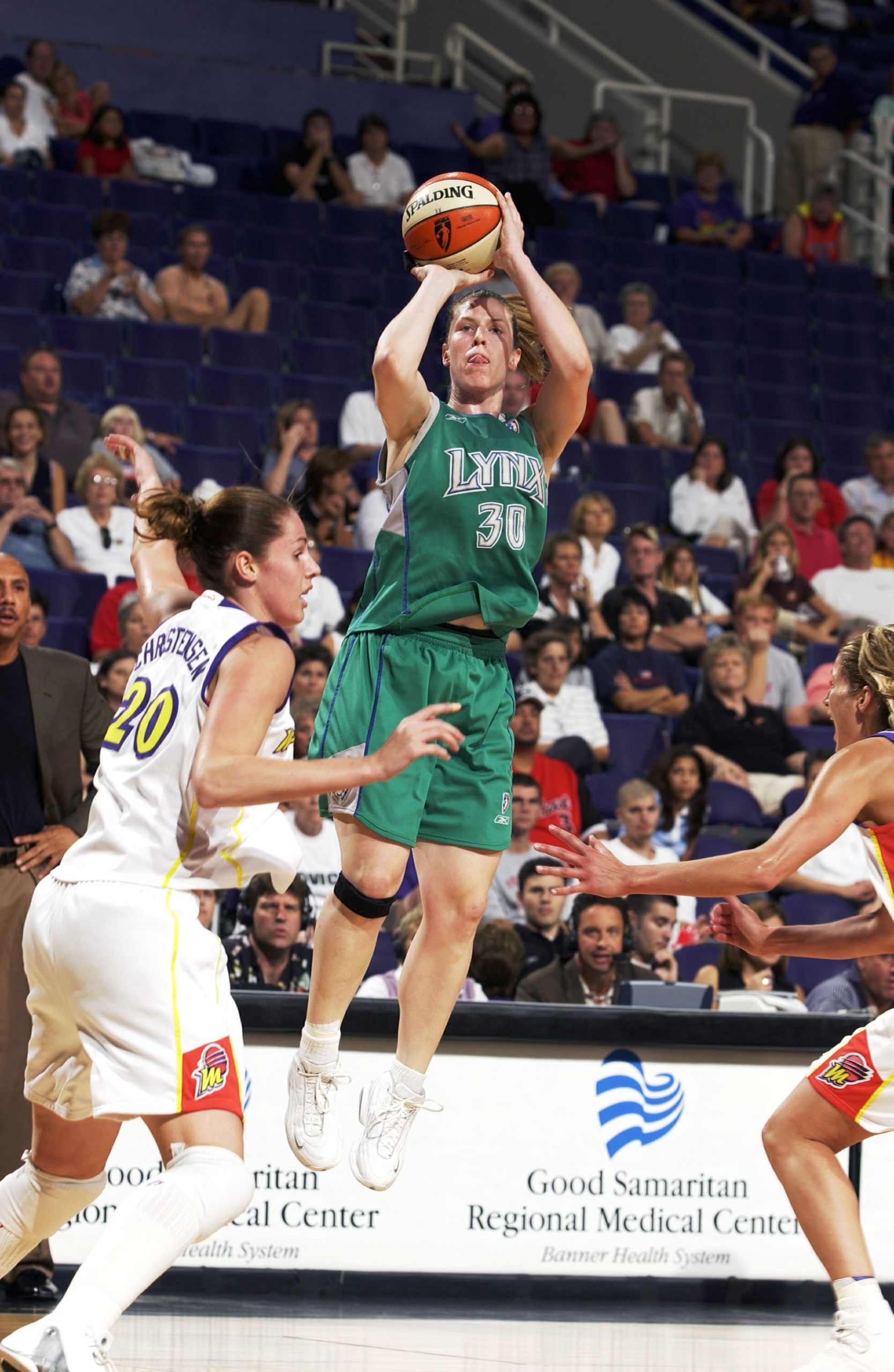 But if her offensive game presaged what was to come—the current WNBA of four-out and five-out—Sylvia Fowles is reminding everyone that true greatness transcends the trends of the League.
Fowles ranks fourth on the all-time list in win shares with 67.38, just behind Diana Taurasi and ahead of all other WNBA players. But while Taurasi is 39, Syl is still just 35, and well on her way to not only another season as good as she was throughout her 20s, but better. This comes despite an offensive repertoire that doesn't take her far beyond the restricted area—her lone three-point attempt, which she made, came back in 2010—but a combination of brilliance in the paint and defensive prowess that has her among the favorites to win Defensive Player of the Year in 2021 has her Minnesota Lynx in championship contention once again.
Stanley remembered trying to gameplan for Fowles back in college, when Stanley was on C. Vivian Stringer's staff at Rutgers, and the Scarlet Knights faced Fowles and LSU, a program that reached the Final Four in all four of Fowles' collegiate seasons. It was an impossible task to stop Fowles back then.
"But from that moment forward, she has, every year, just gotten better," Stanley says. "And when she started in Chicago, I think she was still in the early stages of becoming what she was to become once she got to Minnesota. And there hasn't been a more dominant center in the game."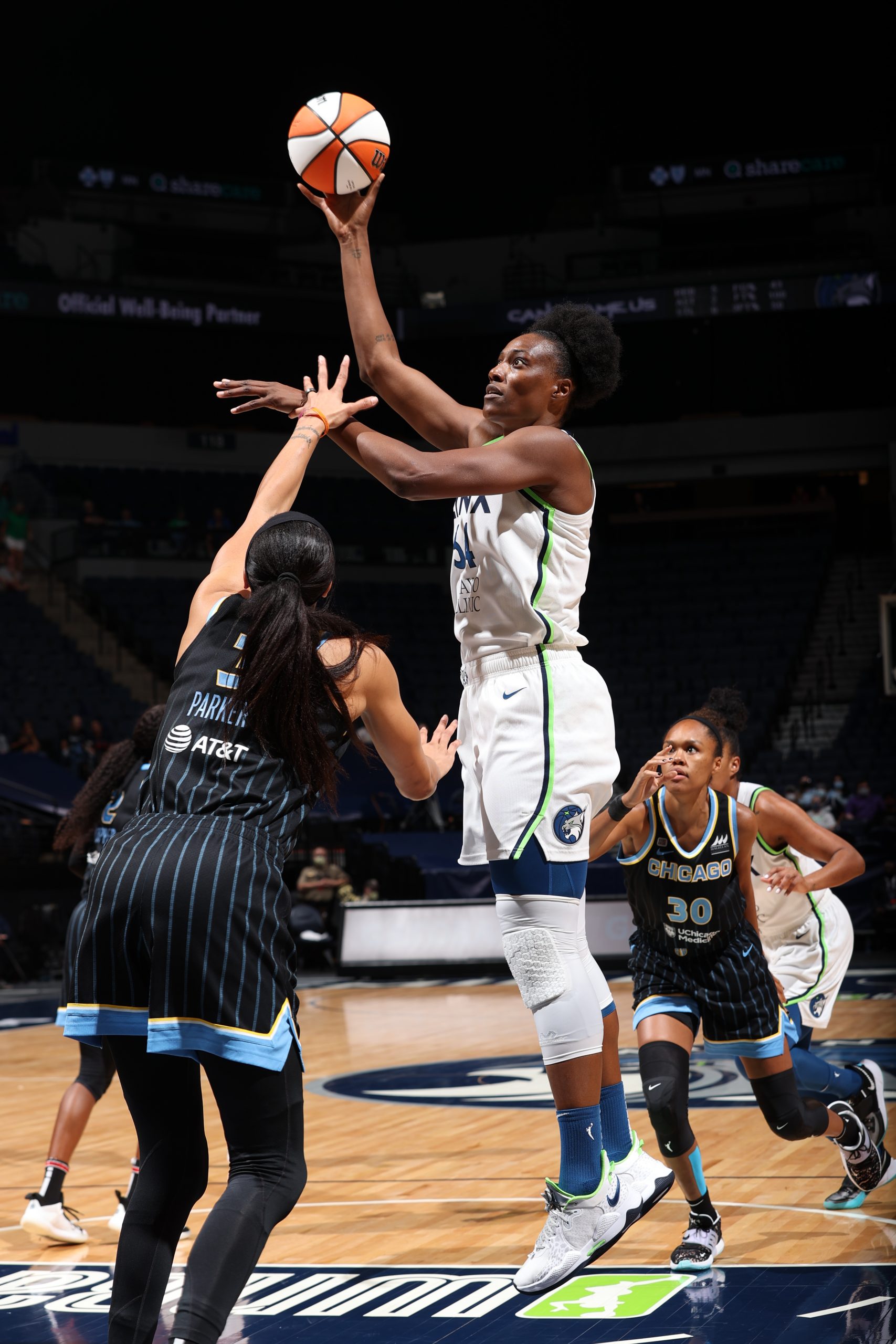 Despite their very different skill sets, Catchings sees much of what made her great in Fowles as well, a teammate of hers overseas, and her rival in that 2015 finals that went Minnesota's way.
"I think it's really been a testament for her to be able to continue to grow, not necessarily at just the center, but to be able to grow as one of the leaders in our game," Catchings says.
She urges her own young center, Teaira McCowan, to watch everything Fowles does, and take it in.
This, too, will blur the lines of greatness. Fowles is still playing. Catchings is a GM. Smith is an assistant coach with the Lynx. WNBA royalty is part of shaping the generations of greatness that follow.
---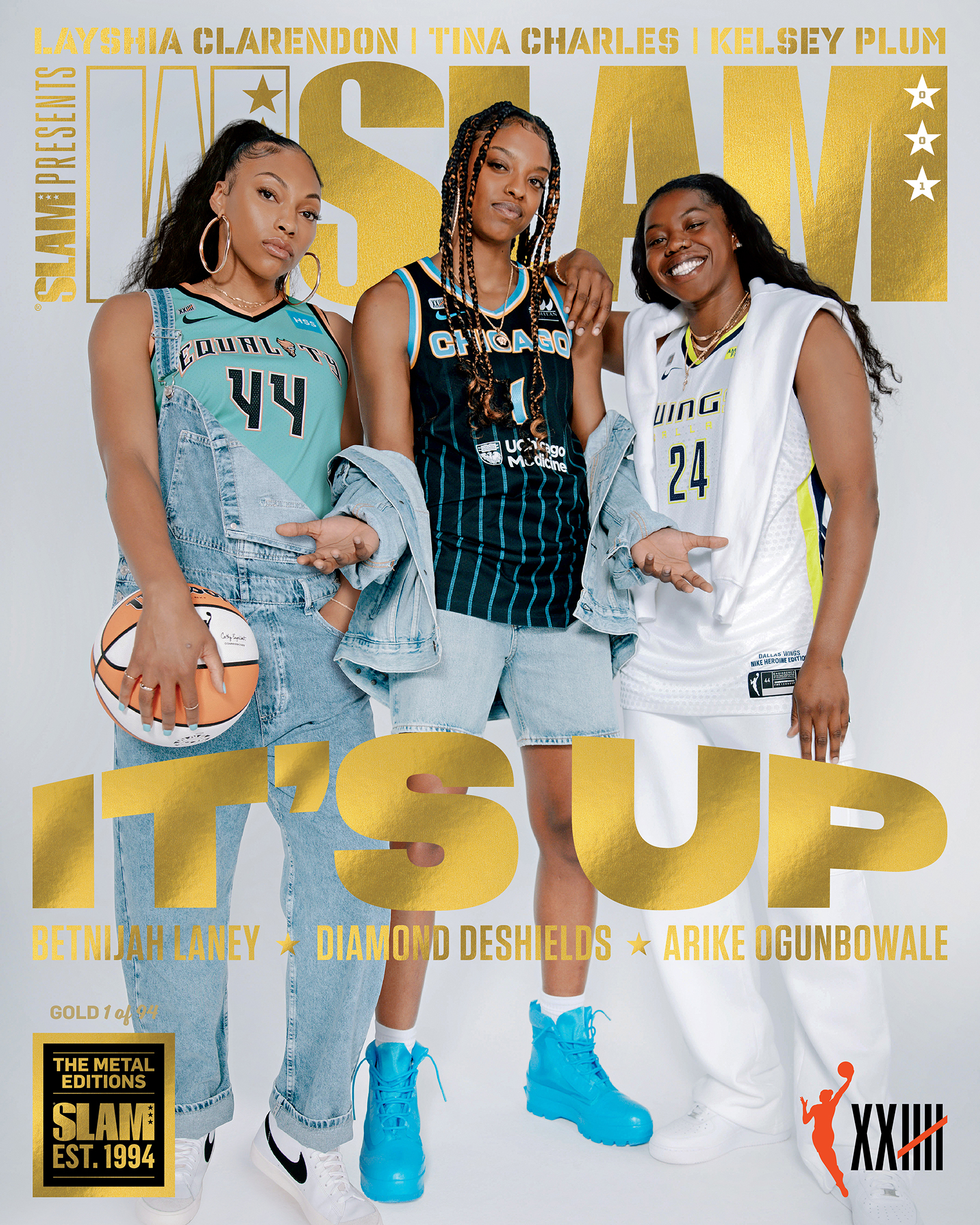 Photos via Getty Images.