Imagine being an up-and-coming pro golfer who liked watching hoops and grew up in North Carolina…and finding out that Michael Jordan wanted you to wear his gear?
That's what happened to PGA Tour player Harold Varner III in 2017, when a strong performance at that August's Wyndham Championship in Greensboro, NC, helped prompt a text from "the boss." MJ himself, who is as serious about golf as he is about basketball, reached out to Varner.
"I had been wearing Oxford Apparel and using a Nike Elite account to buy my golf shoes, but I really wanted to join Nike or something athletic. And then MJ hit me up. It was perfect," Varner says.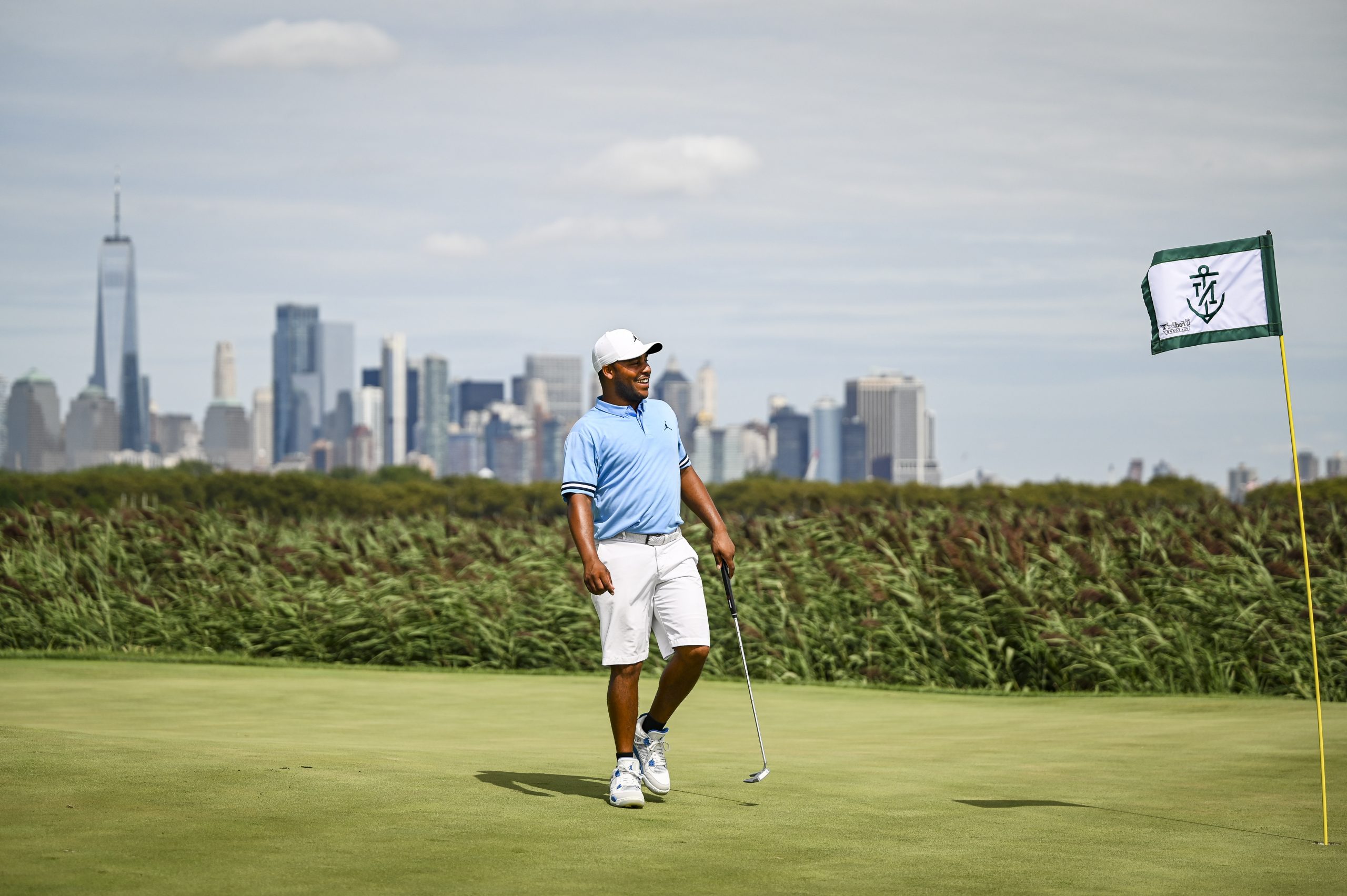 By the first event of 2018, Varner had lost his Srixon hat and basic Oxford Apparel and Nike cleats and took the course at the Sony Open in super clean gear and some dope Jordan XIII golf cleats. It's been on ever since.
"Without a doubt. I've seen grown men go crazy over something I'm wearing," Varner says. "(Other Tour players get excited too, but) I don't give a fuck about what they want. They'll be like, 'Can MJ get me some of those shoes?' I just tell them to figure it out themselves and keep it moving."
There are five other Jordan golf athletes—Keegan Bradley, Luke Donald, Pat Perez, Camilo Villegas and Bubba Watson—but they have other sponsorships that require branding on their clothes.
HV3 (a great IG follow @hv3_golf, fwiw) on the other hand, a super solid golfer who has finished in the Tour's top 110 for the last five years but has no career wins on Tour and isn't terribly well-known for his golf achievements, has been quick to embrace all the buzz his head-to-toe Jordan gear generates.
"Every time I play well, people want to talk about my shoes," the 31-year-old Varner says. "And I'm sure seeing me wearing all this stuff on TV is good for their popularity."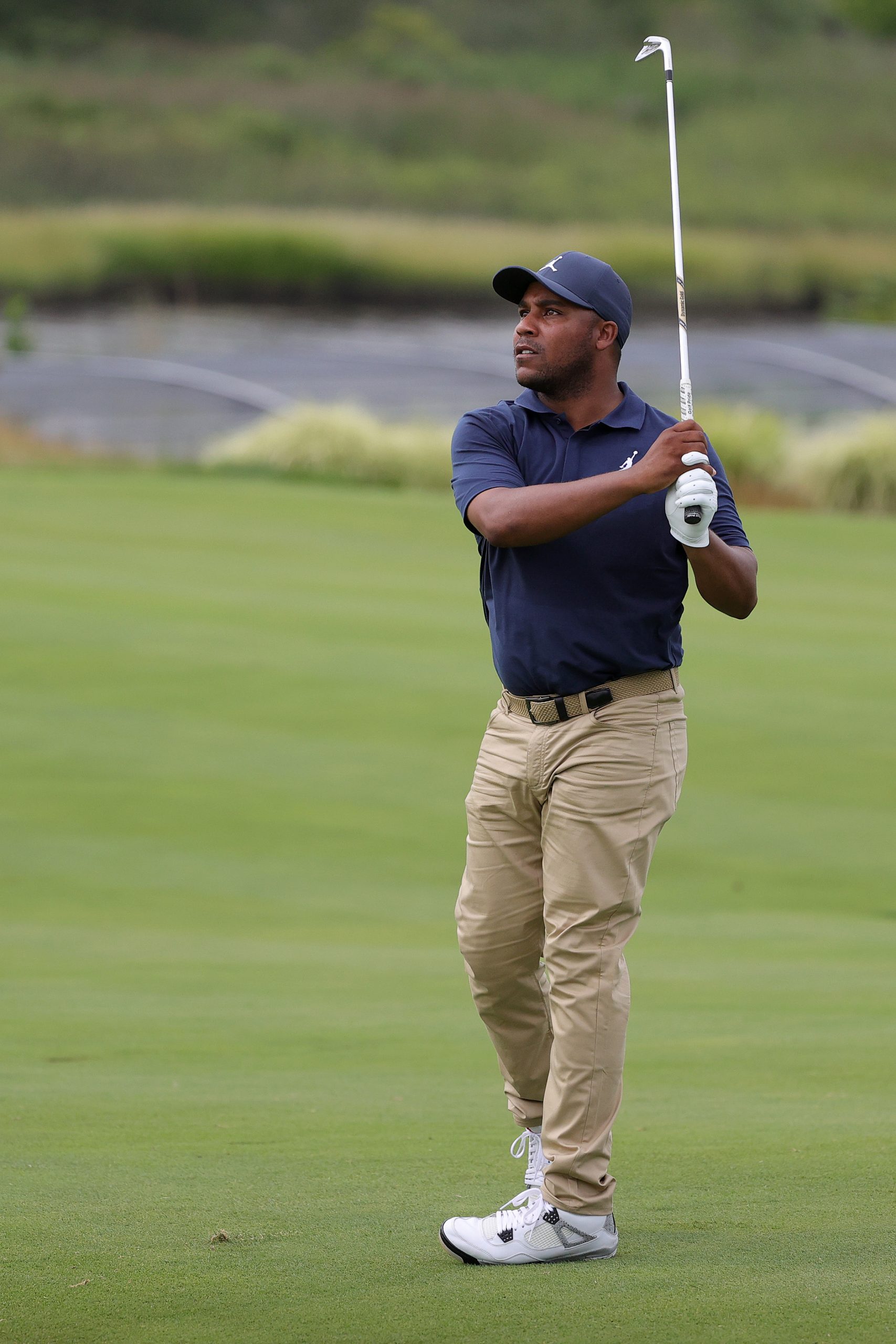 Jordan Brand won't share specific sales numbers and in the case of golf (akin to Jordan's relationship to Nike in baseball and football), the footwear is really just an arm of Nike Golf, but growth can be ascertained by the fact that there is now a standard Jordan golf shoe available year-round—the ADG3, which retails for $140—in addition to the occasional retro drops which set reselling sites on fire much like their basketball siblings.
In a sport that hasn't traditionally been known for its inclusivity, Varner thinks the exposure of his cleats and apparel has been a unifier. "My shoes have gotten me attention from everyone, from millionaires to poor people. Jordans really seem to bring people together."
---
Ben Osborne, a former SLAM Ed., is now Head of Content for Just Women's Sports.
Photos via Getty Images.