Led by Guest Editor Carmelo Anthony, SLAM's new magazine (below) focuses on social justice and activism as seen through the lens of basketball. 100 percent of proceeds will be donated to the Social Change Fund. Grab your copy here.
—
I was raised on freedom songs from South Africa. I remember dancing all night with my family when Nelson Mandela walked out of prison after being held for 27 years. I also remember seeing my father cry for the first time when we went to see "Sarafina!", a play about the struggle of Black South Africans under the apartheid regime. I was a child, maybe 8 years old. I remember crying, too, on my mom's lap, a white woman from Switzerland who fell in love with a Black man in South Africa. They had to leave to provide a safer environment for their children. That was my introduction to the concept of race.
Growing up in Switzerland, I was, for most of my school years, the only Black kid in my class and often the only one in my school. As most of us do, I learned little by little that the stigma attached to the color of my skin would be of great importance in my life.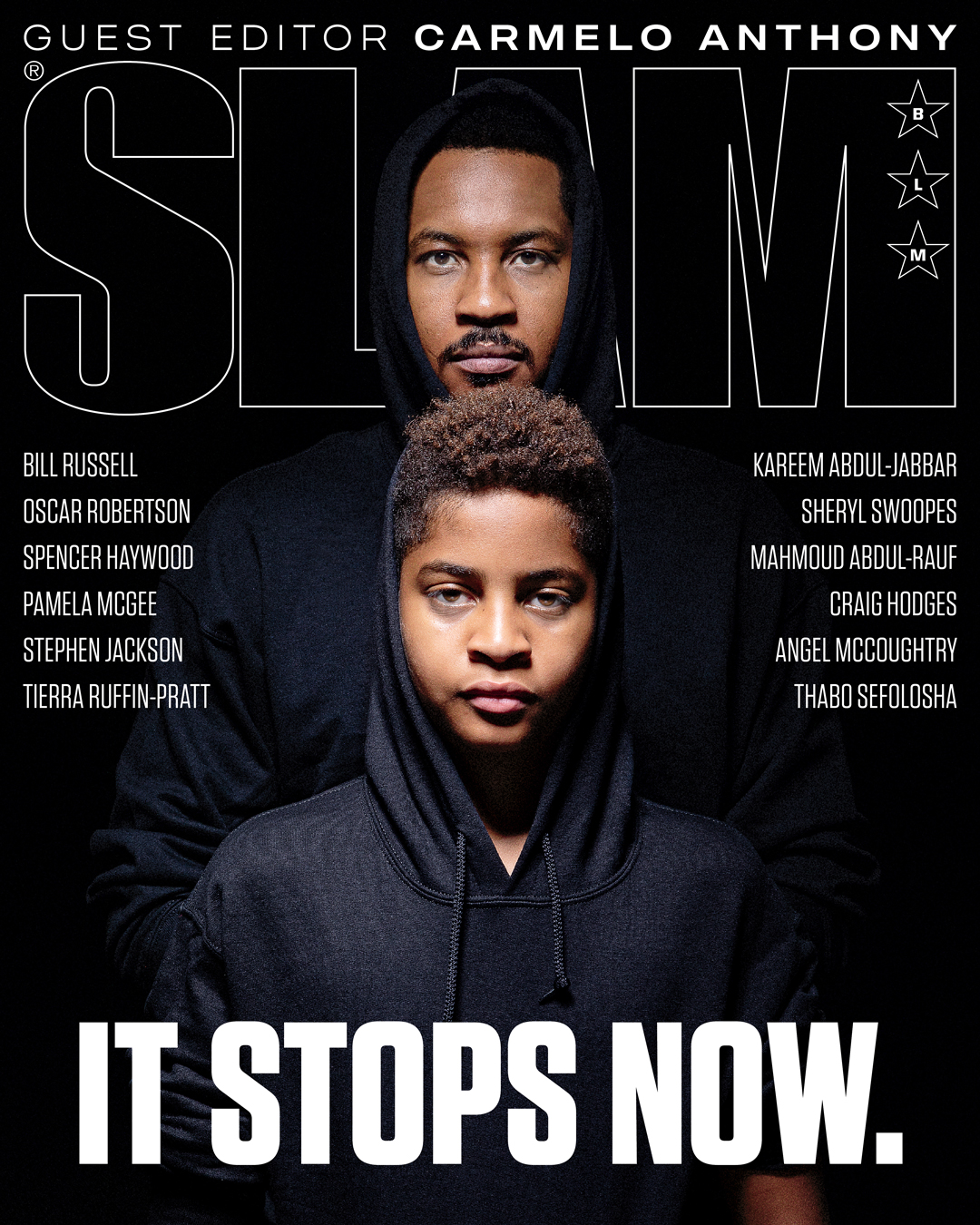 One time, when I was 15 years old, three police officers stopped me on the steps of my school. They asked me to empty my pockets and empty my backpack. They had heard of some drug dealing going on at the school. So, of course, I am the one they stopped. I went home feeling humiliated. After a while, I guess we get used to it. The suspicious looks. The angry looks.
So, on April 8, 2015, I didn't think much when an officer targeted me outside a nightclub in New York City. But I was shocked when five officers decided to attack me, break my leg and put handcuffs on my wrists for absolutely nothing. [The charges placed on Thabo were for resisting arrest, disorderly conduct and obstruction of governmental administration for allegedly interfering with officers after then-Knicks forward Chris Copeland was stabbed during an altercation.—Ed.]
After spending the night and most of the day in jail, I was finally released. Now I had to come to grips with what had happened. Three charges on my name, my career in jeopardy, a major surgery and most likely a trial against the police and Justice Department of New York City ahead.
After nine years living in America, maybe I should have known better. I saw the violence every night on the news cycle. I watched numerous shows like "Cops" with police chases and movie-like arrests. And I had seen hashtag after hashtag on social media of Black people dying at the hands of the police and was outraged with every one of them. But somehow I had never thought it could be me. I thought as long as I don't break the law, I am fine. But that night, I got reminded that it isn't what you do, but what you look like.
September came around very quickly. Surgery had gone well. I was now rehabbing for the upcoming season. In the middle of training camp, I had to go to New York City for the trial. I was facing up to two years in jail, having my work visa terminated and the revocation of my rights to come to the USA. My whole NBA dream was at stake.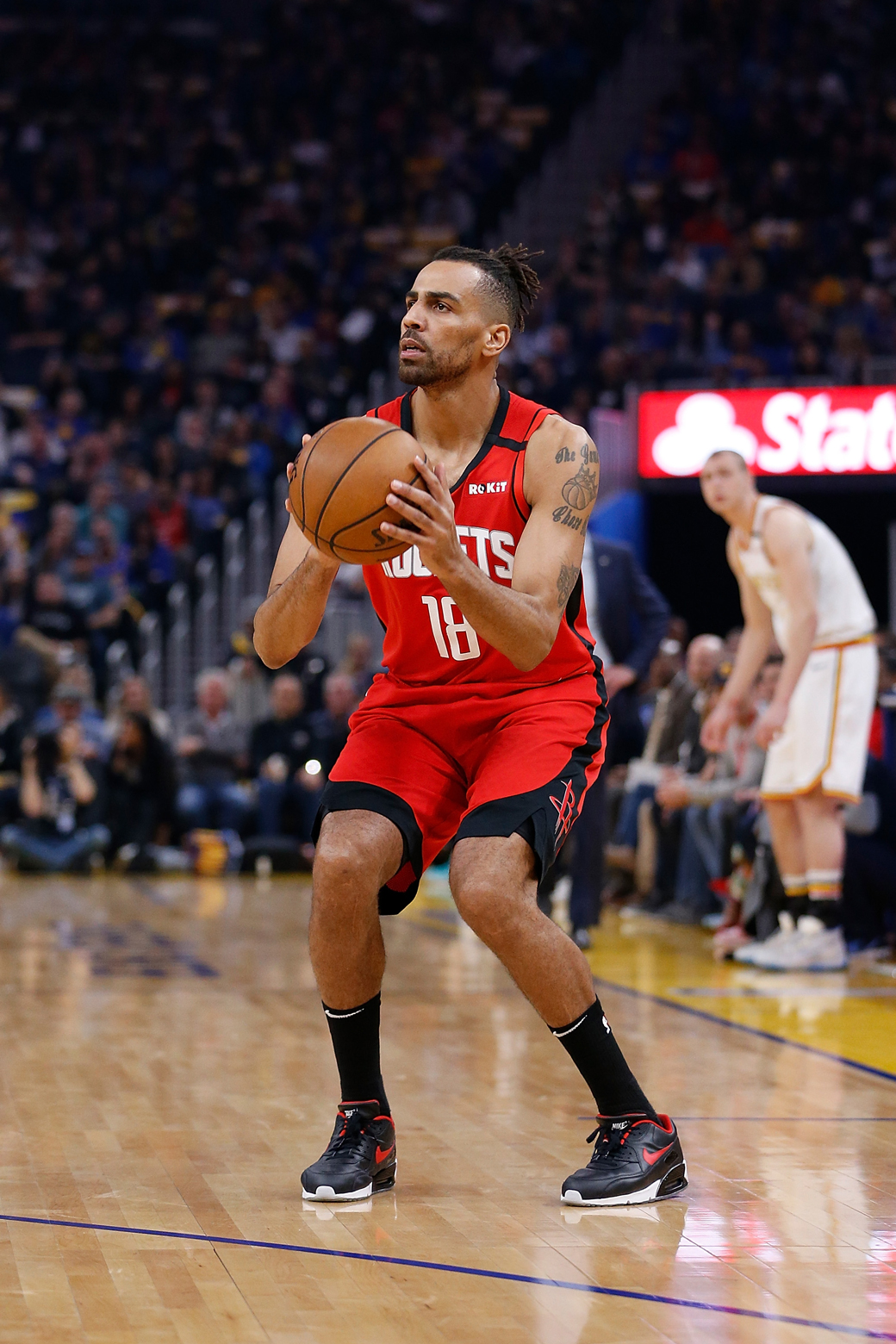 It was by far the most stressful time of my life. I know for certain that having your livelihood in the hands of strangers is a terrible feeling. Will they give the benefit of the doubt to the police? Will they listen to my side of the story?
I was scared. I thought about taking the plea deal they gave me, which was one day of community service, one year probation and some technicality that stipulated that no one was at fault.
But honestly, I was angry! Angry that the bullying didn't stop in the street that night. It was now the Justice Department's turn to try to criminalize an innocent. During the trial, the evidence was so clear that it took less than an hour for the jury to come out with a not-guilty verdict.
Why did the DA even decide to prosecute that case? Is it justice that the officers face no consequences for their actions? In the healing process for any victim of a crime, having the culpable prosecuted and charged is essential. Why is it OK to deny that time and time again when a police officer is involved? Why are they above the law?
When I heard the "not guilty" verdict, it was a huge relief. It was like the weight of the world had been lifted off of my shoulders. It felt great, but only for a few moments. It's one of those victories that you don't really celebrate. What am I celebrating? That I'm not going to jail? I should never have been here in the first place.
We often hear that the system is broken. I would challenge that idea and ask if the system doesn't work exactly how it was intended to. The story of Eric Garner woke me up to the issue, and every day more people are seeing what is going on. For all of us, George Floyd's killing was the last straw. It struck something deep inside the humanity of all who saw the video. Enough is enough.
I have been inspired to see people protesting in cities around the world. It gives me hope. That's why I wanted to share my story. In 2015, I became part of the statistics of Black men being arrested and detained in America. I am alive and able to tell my story. I am lucky.
Families are being torn apart. Rhetoric to associate Black with criminality is still used. And it is a weapon. The systemic destruction of the Black community has made all of us an easy target.
Let's feed off the energy and momentum created to unite and organize.
—
100 percent of proceeds from SLAM's new issue will be donated to the Social Change Fund. Grab your copy here.
Photos via Getty.