"I remember my mom always used to tell me, Son, learn how to cook. I'm not going to be there [to do it] for you for the rest of your life," says Celtics big man Enes Kanter.
Life for an NBA player can obviously be hectic. The travel is strenuous and exhausting. Meals are often had on-the-go, in hotel rooms, on planes or at arenas. Time is tight and convenience is everything. Learning how to cook just isn't at the top of the priorities list.
But then, in mid-March, everything changed. As the coronavirus spread rapidly around the world and players began testing positive, the NBA shut down.
Time stood still. Four months passed slowly.
Now, with the League restarting in Orlando, fans and media alike have been refreshing their brains on where we left things off in the 2019-20 season and making their predictions for the future.
But before we get to that and attention turns back to whatever happens inside the Disney World bubble, there's another question worth asking: What have players been up to? For many, this is the longest they've gone without competitive basketball since early childhood. How did they fill that void?
Well, Kanter finally got the chance to make his mom proud. His first cracks at cooking admittedly ended with him hunched over a bowl of cereal. But he persisted, determined to master the art while he was stuck at home.
"I started making steaks, chicken wings, cookies, all that stuff—I was really trying to perfect my cuisines," he tells SLAM. "I improved so much. Now if you put me in a kitchen and give me a recipe, I can cook it easy."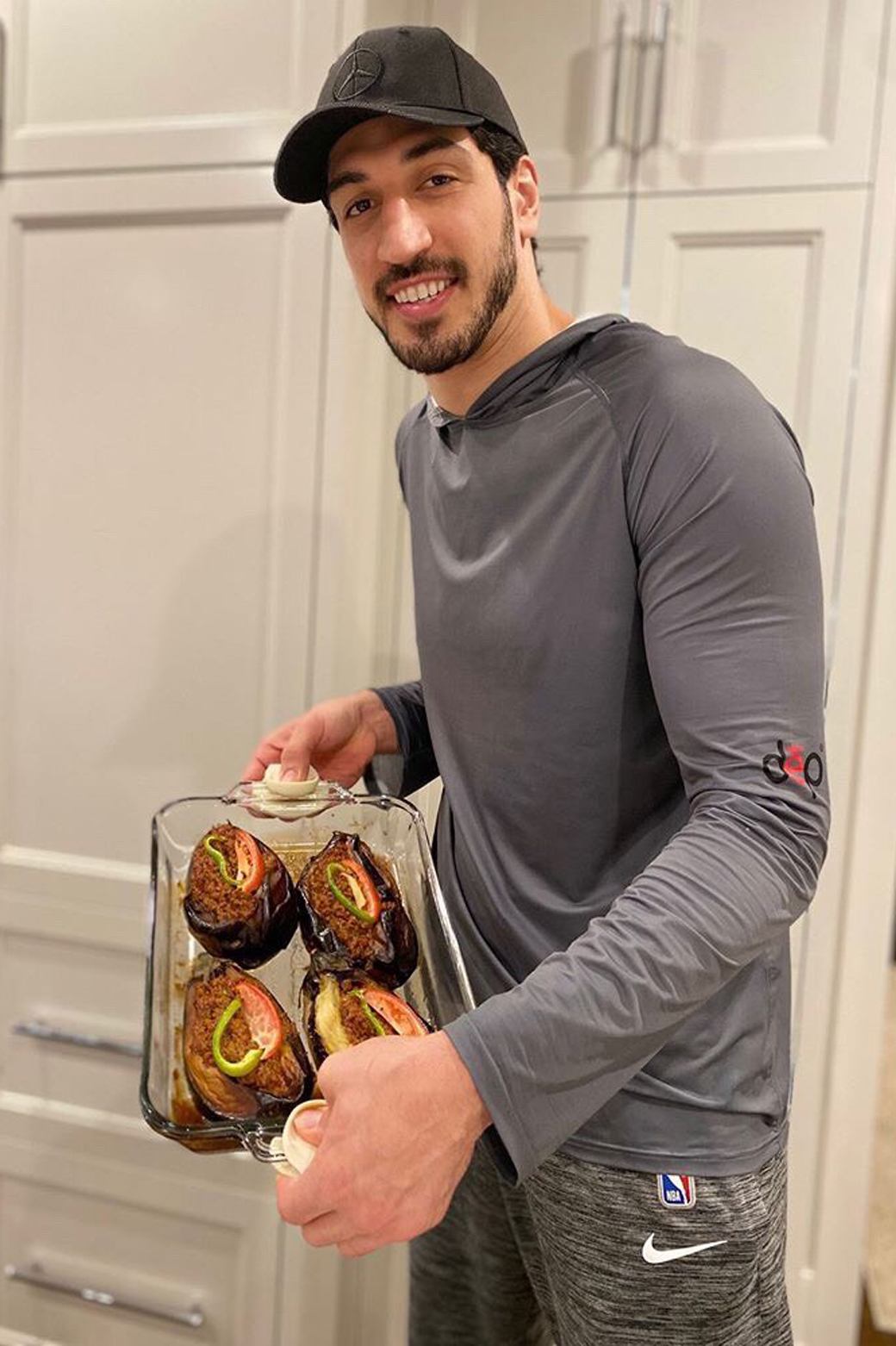 Cooking was a pursuit that many, in and out of the NBA, turned to while in isolation. Same with reading and binge-watching TV shows. Kanter has been enjoying an inspirational book recommended by Celtics head coach Brad Stevens, Leaders Eat Last. Jaylen Brown, another member of the Cs, studied French in his free time. Teammate Jayson Tatum took up golf, training with respected instructors and providing his followers with updates via Snapchat.
Music was another outlet for players. Reigning MVP Giannis Antetokounmpo and Patty Mills practiced the guitar, while Jamal Murray picked up piano (Kanter tried to as well, only to find that his fingers were too big and he kept hitting the wrong keys). Rappers like Damian Lillard, Lou Williams and Lonzo Ball were in the studio working on projects.
Denver guard Troy Daniels got really into photography. He bought a Canon 6D Mark II camera a couple of years ago, but until March, it had mainly just been collecting dust on a shelf somewhere in his house.
"I picked the camera back up and was literally on YouTube and online every day trying to figure out the settings, shooting in manual and stuff like that," he says. "It got kind of nerve-wracking because there was so much stuff to learn. It's not just picking up a camera and pressing a button, and I think a lot of people don't understand that."
Daniels eventually upgraded to a Sony A7RIV with all of the top lenses and would take landscape photos or capture content for his girlfriend's social media page. He grew to love the craft, improving dramatically over the four months.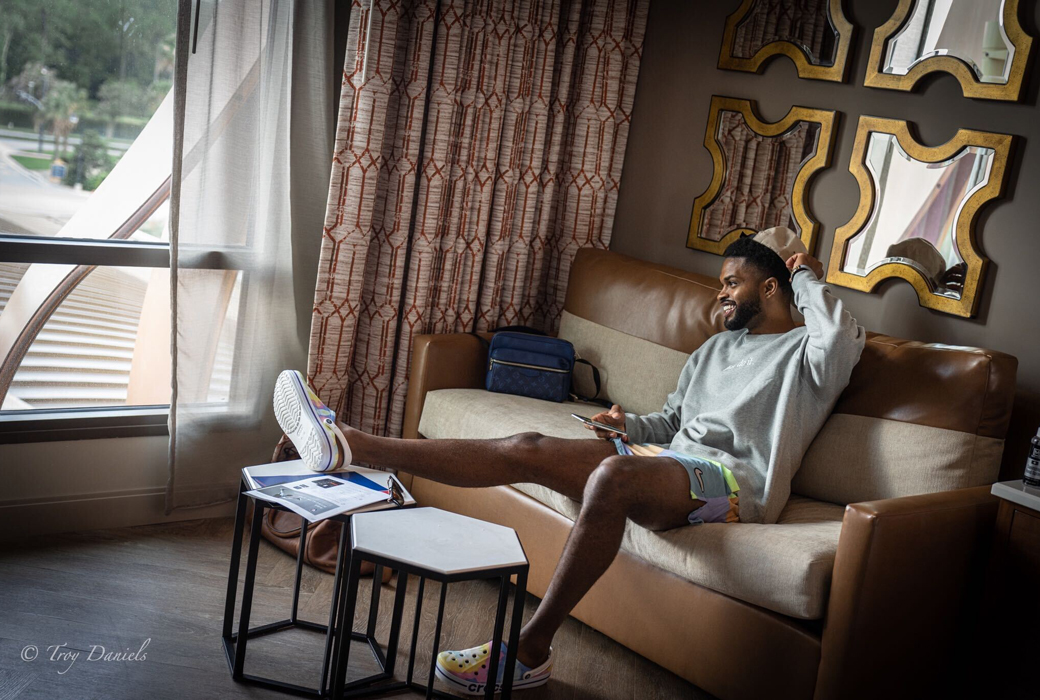 Making videos was also a popular quarantine activity. Numerous players, from Serge Ibaka to Tacko Fall to Wendell Carter Jr to Matisse Thybulle, experimented with TikTok. Thybulle developed such a talent for it that he's been vlogging his daily experiences in Orlando. LeBron posted a video of the entire James gang doing a coordinated TikTok dance. Nuggets forward Paul Millsap performed magic tricks on his account and Trae Young dropped some creative clips that went viral.
"I don't know what it was that made me really want to get on TikTok," Trae told SLAM in late-May. "My little brother was on it and he was at the house messing around, doing all these different dances. I just asked my little brother how to make one and we made a couple and I did a few on my own at my house. It's been something to do. It's definitely a good platform right now that we can all just have some fun on."
The platform that took center stage amid the hiatus, however, was Twitch. Gaming was already a popular hobby around the NBA and the stay-at-home orders only provided more of an opportunity for guys to dive in. There was a 2K tournament aired on ESPN and SLAM hosted routine Call of Duty competitions.
"In terms of the guys who consistently make content in the gaming world, I'd say the most invested are Meyers Leonard, Josh Hart, JaVale McGee, De'Aaron Fox, Ben Simmons and Donovan Mitchell," says pro gamer and director of eSports at SLAM, Duane Jackson. "Those guys have been putting in the work and really care about getting better."
"I originally suffered an ankle injury and then quarantine started, so I've probably played Call of Duty 4-6 hours per day depending on rehab, spending time with my wife and working on other off-court endeavors," Leonard says.
"I'm very competitive on the court, so when I'm not getting that fix from basketball, I get it from COD," adds Hart.
The hours logged aren't purely for entertainment—players recognize the value of streaming in terms of enhancing their brands, as well as how much the eSports industry is growing overall.
"I don't really try to do everything—in terms of who I am as a brand—but the one thing that has always come back to me that I've enjoyed and wanted to find out more about is gaming," said Ben Simmons during an interview for the first ever digital SLAM cover prior to the COVID-19 outbreak.
"You got to think about it going back to last summer—Josh Hart was doing this on a daily basis and getting extreme backlash for it," Jackson says. "People were saying he doesn't care and he should stick to basketball; but at the end of the day, he was just expressing himself. Now it's cool to express yourself and it's huge for a player's brand. You get to know the players on a personal level when they stream. It just shows that you can grow a brand in different ways beyond basketball, and it's a good start to a life after basketball as an entrepreneur. Some people start investing in fast food chains and stores. These guys are investing in gaming."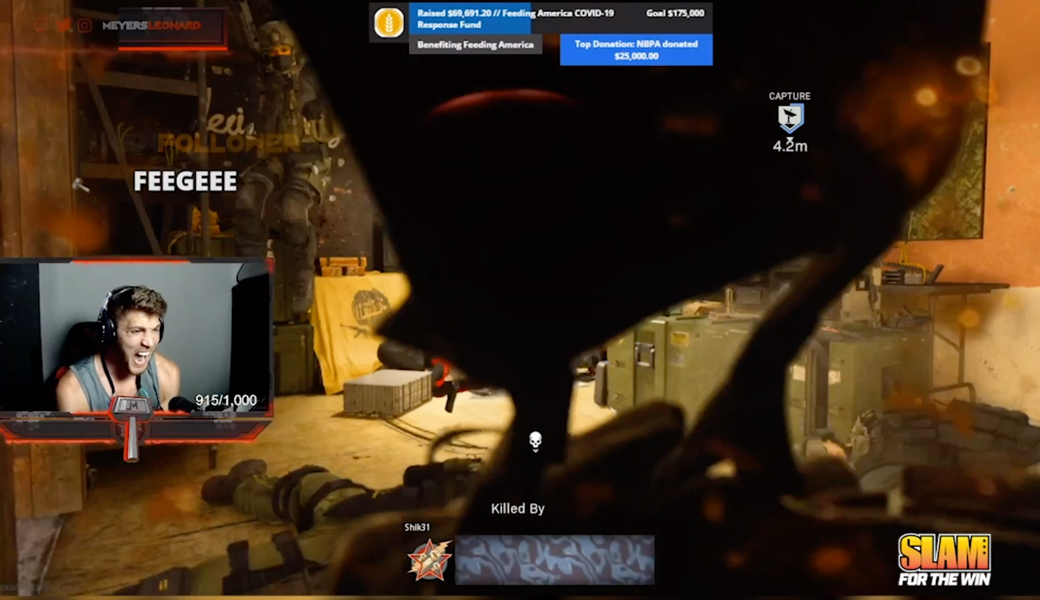 In general, athletes used the break to focus on their off-court business interests and how to continue cultivating their brands. Rookie Ja Morant debuted a new "JA 12" personal logo when he arrived in Orlando. Shai Gilgeous-Alexander also introduced his own logo and finalized a multi-year endorsement deal with Converse Hoops.
"I just think where I'm at right now in my career—wanting to get out there a little bit more and express myself a little bit more on and off the court—and the things they do with their brand and the vision they have, it was perfect timing," Shai says about the partnership.
"I think personal branding is everything," says Knicks forward Bobby Portis, who spent the break building up his UNDERDOG brand. "It's like being an entrepreneur. You have to go out there and grind and get it on your own."
Of course, the quarantine was also just a great opportunity for players to relax and spend quality time with friends and family. March through June is usually a grueling period for them, as teams battle for seeding and then the playoffs begin. That means a lot of road trips and FaceTimes and quick catch-ups. It was important, especially during such a difficult phase, to be around loved ones.
Many had to assume teaching duties for their kids after schools were closed. Others gravitated toward board games or other ways to channel their competitiveness among relatives. Clippers guard Patrick Beverley brought his trademark trash-talking to Monopoly. Portis, who returned to his hometown in Arkansas, became infatuated with dominoes. He used to watch Jimmy Butler and Dwyane Wade play on the Bulls team plane back in 2015 but never thought he'd get into it. Then the pandemic happened.
"Now I find myself having a slight addiction to it," he tells SLAM. "I actually play it every day around 8 or 9 pm. I'll bring them out and whoever's nearest to me will just come play me. I knew how to play [before quarantine] but I actually started learning the ways to lock people out and this and that. Now I'm real serious with it."
There was a time for leisure, but there was also a time for action. Following the tragic murder of George Floyd, several NBA players became leaders in the Black Lives Matter movement and dedicated themselves to addressing racial issues in America. Lillard attended a powerful demonstration in Portland; Jaylen Brown and Malcolm Brogdon joined a peaceful protest in Atlanta; the Wizards marched alongside the Mystics in Washington; SoCal natives Russell Westbrook and DeMar DeRozan spoke out against police brutality at a rally in Compton. The list goes on and on.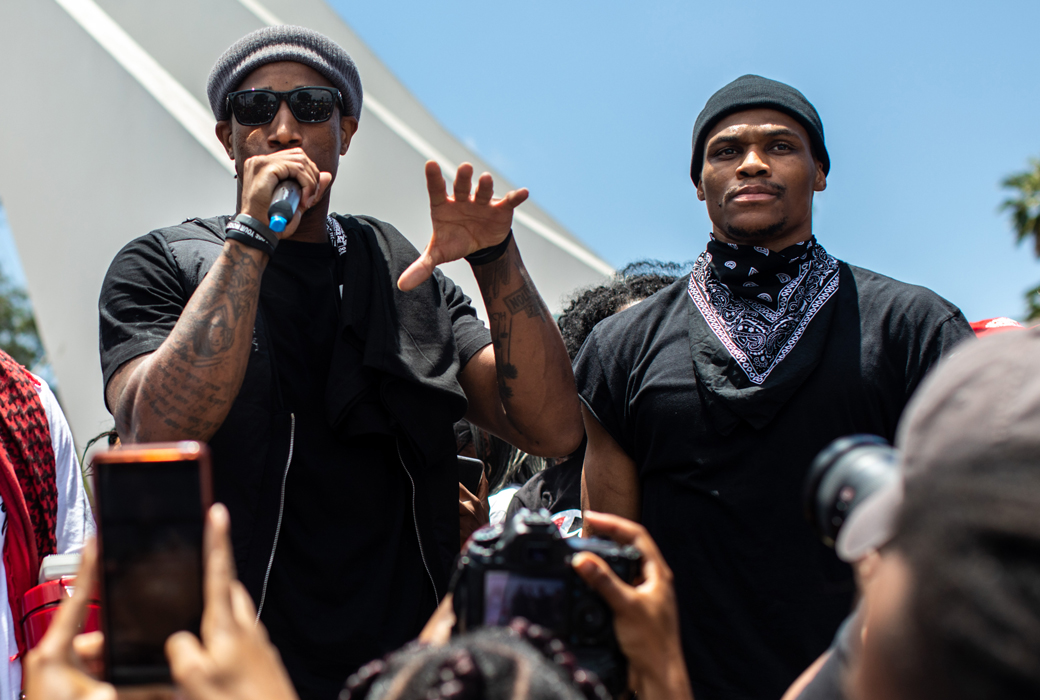 "That four-month period was really important for myself because of my education, not just about the issues going on in my [home] country of Turkey, but issues going on all over the world, including America," says Kanter, who drove from Chicago to Boston to protest alongside Marcus Smart. "I think the number one thing people need to do is just listen and educate themselves before saying anything about any kinds of issues. For me, it was very important to just sit back and see what some of the leaders are doing, like LeBron James or Jaylen Brown or Malcolm Brogdon."
"For all of us, George Floyd's killing was the last straw," says Thabo Sefolosha, himself a victim of police violence outside a New York City nightclub in 2015. "It struck something deep inside the humanity of all who saw the video. Enough is enough."
In early July, 22 teams made their way to Florida for the restart of the season. The NBA was officially back, but things would not be returning to normal.
Social activism has continued inside the bubble, as players have printed powerful messages on their jerseys ("Say Her Name," "Equality," "Justice," "Black Lives Matter," and more) and are using the heightened media attention to educate fans about the problems that plague our country and demand justice. On opening night, all members of the Jazz, Pelicans, Lakers and Clippers took a knee for the national anthem.
And all of those hobbies aren't vanishing either. Tatum has already hit the links on the Disney campus. Dame D.O.L.L.A. and Lou Will put together mini recording studios in their hotel rooms, and Meyers Leonard and Josh Hart have constructed elaborate gaming set-ups in theirs. Daniels brought his camera down and hopes to be able to shoot games when the Nuggets aren't playing.
As for Kanter, the cooking will have to wait until the season ends, but he has every intention of staying with it.
"I feel like once you start cooking, you appreciate food more," he says. "I appreciate it more because I know the hard work behind it. I think once the bubble's over, I'm going to keep trying to get better."
—
Alex Squadron is an Associate Editor at SLAM. Follow him on Twitter @asquad510.
Photos via Enes Kanter, Troy Daniels and Getty Images.